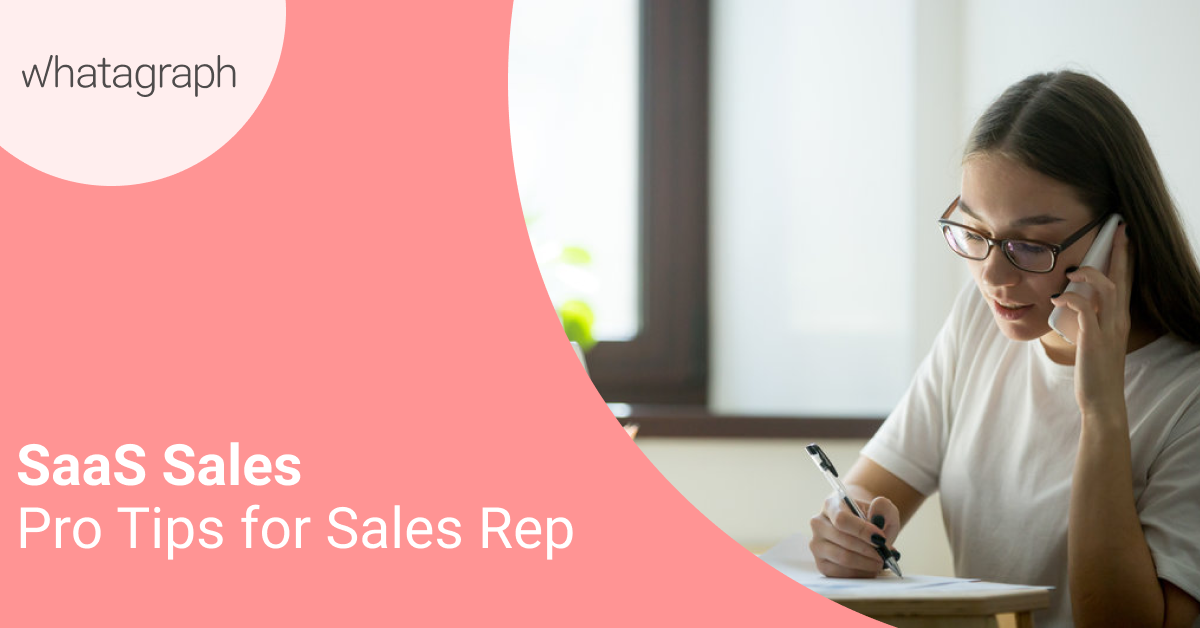 SaaS Sales: Pro Tips for Sales Rep
May 14, 2020 ● 6 min read
SaaS sale is a process that demands an extremely specific approach and plenty of practice. It's practically selling something that potential customers can't hold in their hands.
That makes it pretty challenging, but not for good SaaS sales reps who know the different selling techniques, sales process activities, and key metrics of the SaaS industry.
What Are SaaS Sales?
In order to understand what SaaS sales are, you need to know the meaning of SaaS. It stands for Software as a service or a cloud software product that customers access through website or online portal and use it to solve their business problems.
SaaS sales are selling the software to customers in order to make them more successful, regardless if that means saving them money, time, or improving their ability to drive revenue.

SaaS products are more complex than tangible products. This means that SaaS reps need to educate and train their potential customers more so that they can finally decide to buy their product.
When it comes to SaaS products, they usually have a subscription-based pricing model, so SaaS sales reps have to give their prospects enough good reasons to become repeat customers every month or year. In that way, users will spend tens of thousands of dollars on the subscription.
That's why SaaS sales reps need to adjust each presentation to meet the needs of each potential customer. They must know how their product works so they can demonstrate and troubleshoot the software during the presentation.
The high-stakes nature of this type of selling requires sales pros who know their job well. So, here are the most important things every successful SaaS sales rep understands.
Traits of SaaS Sales Pros That Will Help You Succeed


1. Upselling Is the Key
The most successful SaaS businesses rely on upselling value to existing customers. A sales pro knows that upselling offers a significant growth opportunity, but some SaaS salespeople ignore this because it's hard.
The reason for that is because it's not easy to determine when to re-engage and offer existing customers something new, especially because they are already aware of any existing flaws.
So, when a sales rep wants to make an upsell, they are going into the discussion with the previous baggage and have to show their customers the benefits of their products they can obtain after paying them more money.
Integrating the product into the SaaS sales rep's efforts is one of the best ways to upsell their customers. They should use the tech they are selling. Instead of calling their customers and asking them if they are interested in a premium plan, they should use data from their customers' accounts to find out a reason they would want to upsell.
2. Persistence
Do you know the number of calls per day the average sales development rep makes? It's 52. So, if you're not willing to be this persuasive, you could never become a SaaS sales pro. In fact, the average dials a sales rep makes to connect with a customer is 18.
If you take into consideration the fact that less than 24% of sales emails are opened and the call-back rates are usually below 1%, you may wonder why do SaaS sales reps even bother?
Well, they bother because they know that once they get through their customers, they can deliver value that will improve their business. So, persuasion and consistency are crucial. Don't stop following up with prospects to continue the sales process.
3. Taking Advantage of Technology
The rise of inside sales has been one of the most significant shifts in SaaS sales. It is the process of identifying, nurturing, and turning leads into clients remotely. SaaS sales reps use more tools than just a telephone to achieve this. They use inside sales CRM tools to see their sales activity etc.
Thanks to technology, SaaS sales reps interact with customers, maximize productivity, and do other tasks crucial for success.
The most successful SaaS sales reps know that taking advantage of the latest technology can help them be more efficient. For instance, they know that social media and modern CRM tools create new ways for users to interact.
Or, if a SaaS sales pro learns that 50% of customers who get a branded SMS text make a direct purchase, they will immediately think about how to use SMS to nurture leads.
4. Marketing Metrics
The most successful SaaS sales reps are aware of the importance of marketers for their success. Marketing has a role – from the content on blogs to the top of the sales funnel which helps salespeople nurture a relationship.
The best SaaS companies know how important it is to track visitors, conversion rates, trials, and closed deals. They use this information to improve their key metrics over time.
In fact, the marketing team of successful SaaS companies manages with this stream of data, while the SaaS sales pros are part of the discussion. SaaS salespeople can give marketers insights from the ground level and reduce the cost of acquiring a new customer.
5. The Importance of a Growing Sales Team
The best SaaS companies grow their teams by around 56% per year, and the SaaS sales pros know how important it is to work as a team and grow with a company.
While some sales reps don't like the idea of competing with colleagues, the pros recognize the importance of a bigger team. Instead of seeing their colleagues as competitors, they see them as partners that can help them achieve their sales quota and increase their company's overall value.
6. The Importance of Learning
SaaS sales pros know the importance of learning and investing in themselves. They make sure they work at a company that's willing to invest in them as well. This includes listening to podcasts, watching webinars, and talking with their team about the latest tools.
How Much Do SaaS Sales Reps Make?
The average base SaaS sales rep salary is $51,000. When a sales rep meets or exceeds their sales quota, a commission is added on top of the base pay which varies per individual. The reason why their base salary is higher than other sales reps is the high motivation, training, and expertise they need to succeed.
SaaS commission is added when a sales rep renews existing accounts or closes new business. It's awarded according to the annual contract value or monthly recurring revenue.
SaaS Sales Cycle
A SaaS sales cycle varies depending on customers, price, and product complexity. For example, a product that's $30,000 per year will probably have a slower sales cycle than a product costing $100 a month.
The higher the price of the product, the higher the number of stakeholders involved which can lengthen the process by months. Other factors that can slow down the SaaS sales cycle are:
New markets – this requires spending more time explaining the value of your product to prospects. It's highly important to educate new markets before you start selling to them.
Complex software – the more complex product, the longer the SaaS sales cycle.
Enterprise business – this means more stakeholders accompanied by more technical and legal red tape.
Free trials – offering a free trial, for example for 30 days, can significantly lengthen the SaaS sales cycle.
SaaS Sales Metrics
The best SaaS sales reps know that they shouldn't obsess overall metrics, but only the key metrics for their revenue growth. The key SaaS sales metrics include:
Churn – the percentage at which a sales rep loses clients on an annual basis.
Net Promoter score – measuring user experience and predicting business growth.
Monthly Recurring Revenue – the income the SaaS organization knows will generate every month.
Annual Recurring Revenue – the value of recurring revenue a customer agrees to pay on an annual basis.
The number of sales-qualified leads – how many potential customers a sales rep has based on data.
Lead velocity rate – the rate at which leads grow month over month.
Revenue per lead – the revenue each sales rep drives per lead, giving the number of leads they can manage without affecting the productivity.
Customer acquisition cost – the cost of acquiring a new customer. If it's too high, the sales rep may scale too quickly. If it's low, they can look where to invest in growing revenue.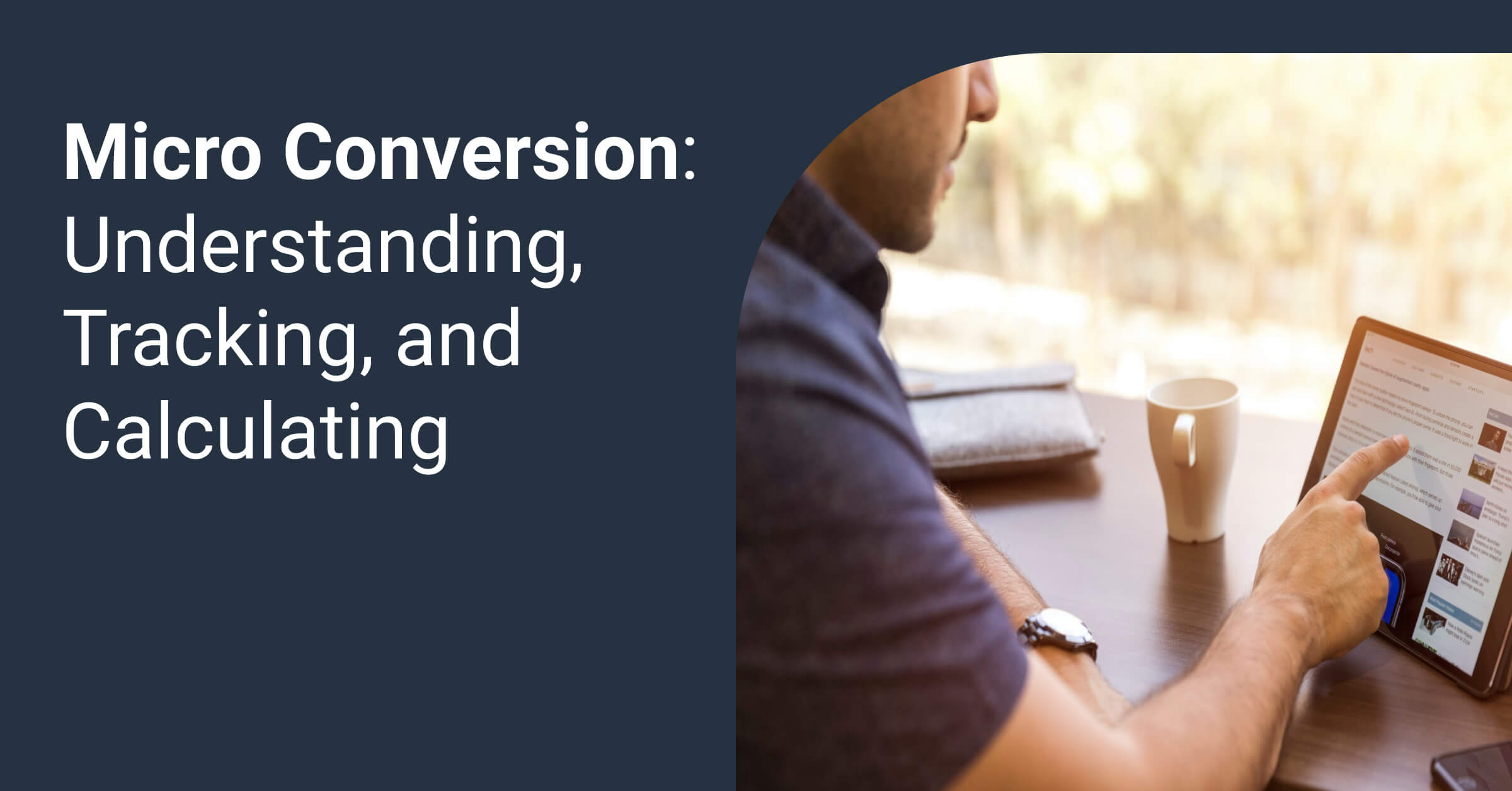 Knowing what micro conversions are and understanding their importance is imperative for converting high-quality leads. Tracking them will help you see how people are engaging with your site. This valuable information will bring you closer to the main conversion goals or generating more sales.
Read more...