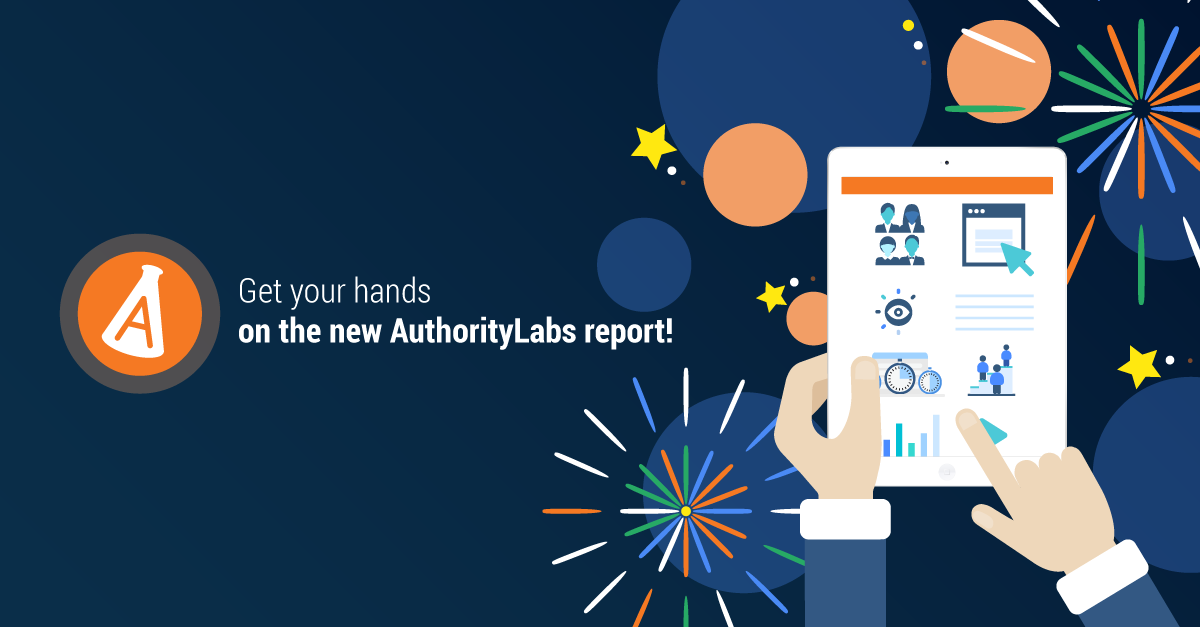 Say hello to AuthorityLabs integration reports
AuthorityLabs search console analytics report that your clients and team will love.
Don't waste countless hours of your time wading through page after page of search results - now you can integrate Whatagraph with AuthorityLabs integration.
With this integration, you will be able to track your most important AuthorityLabs search console metrics.
Here is what you will get in this report:
1. Domain's average rank of your keywords performance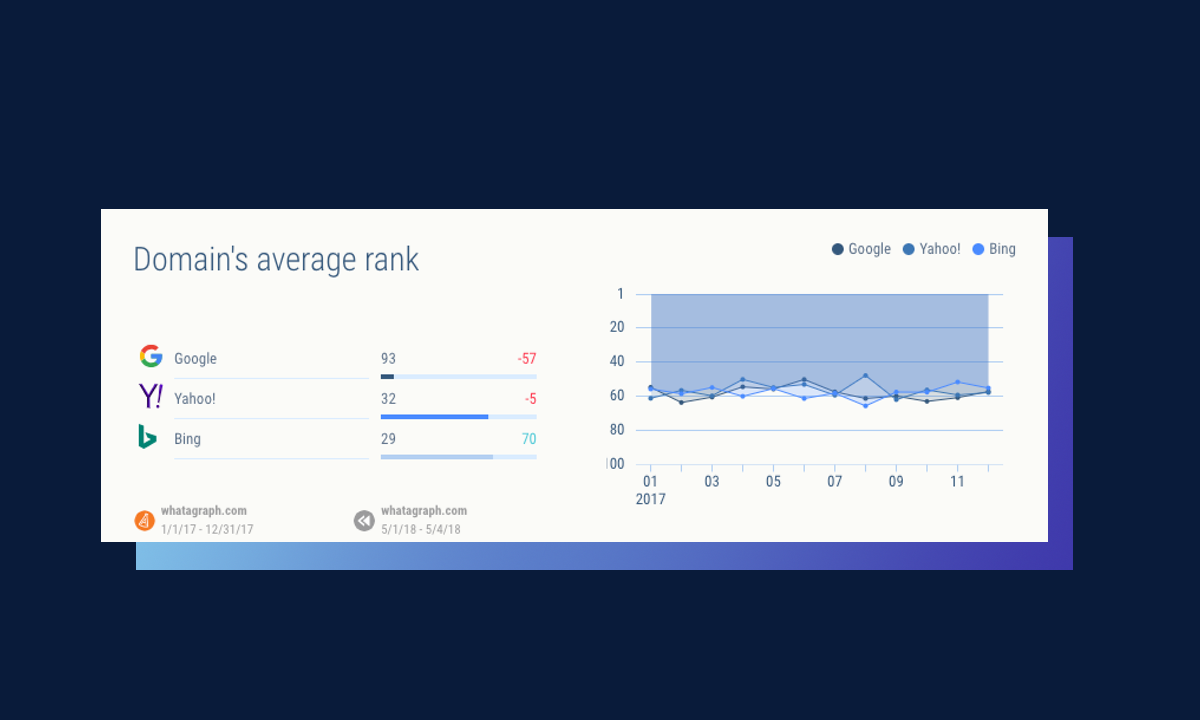 Domain's average rank metrics show how your organic keywords are performing in search consoles such as Google, Yahoo! and Bing.
2. See your Top-ranked keywords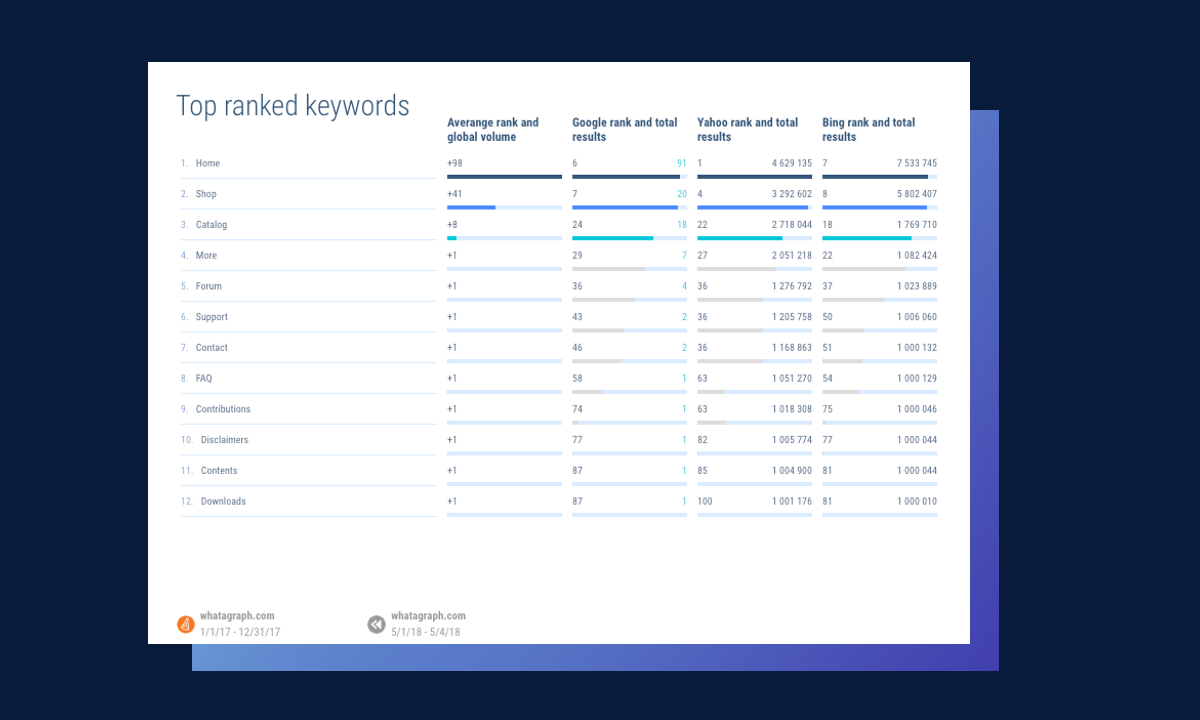 Check your Top-ranked keywords in terms of Average rank and Global volume. Compare your Top-ranked organic keywords in Google, Yahoo! and Bing search consoles.
3. Compare your Top improved keywords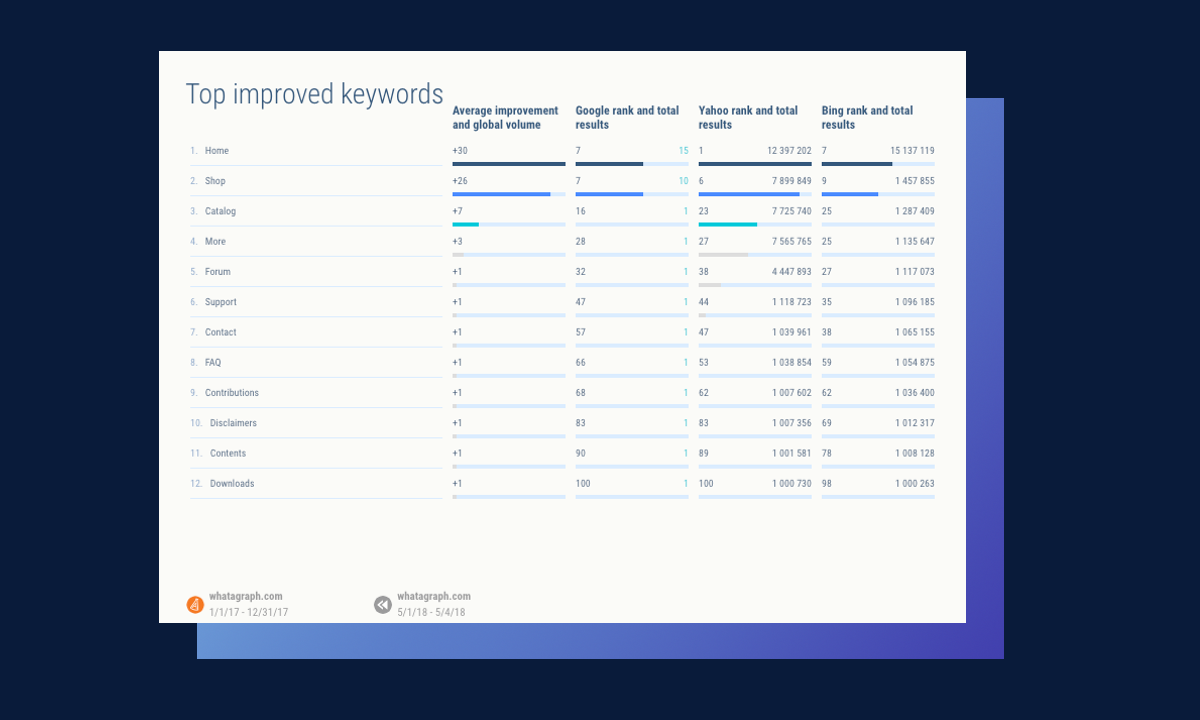 Review your most improved keywords to find what content works best for your audience. Easily share AuthorityLabs search console analytics data and keep everyone in the loop!
Where can I get this?
New to Whatagraph? Then start trial now! It's free and always will be.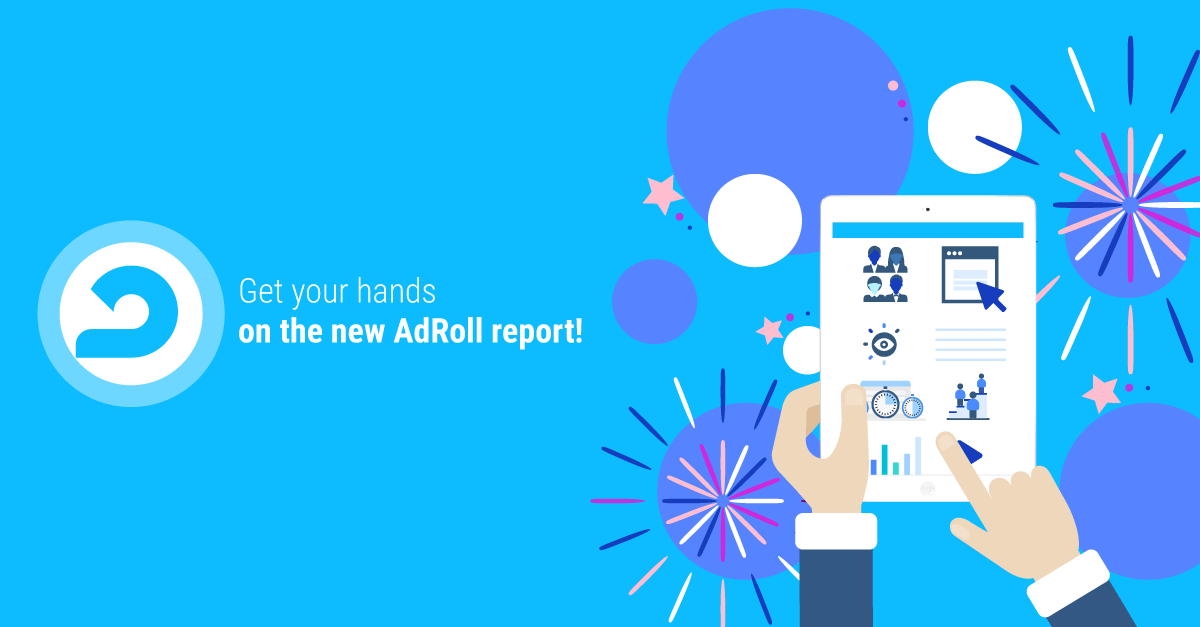 Now that we've launched this wonderful integration, you are able to quickly generate visual and engaging automated AdRoll reports for your display ads, social campaigns, behavioral email, and other actionable insights!
Read more...