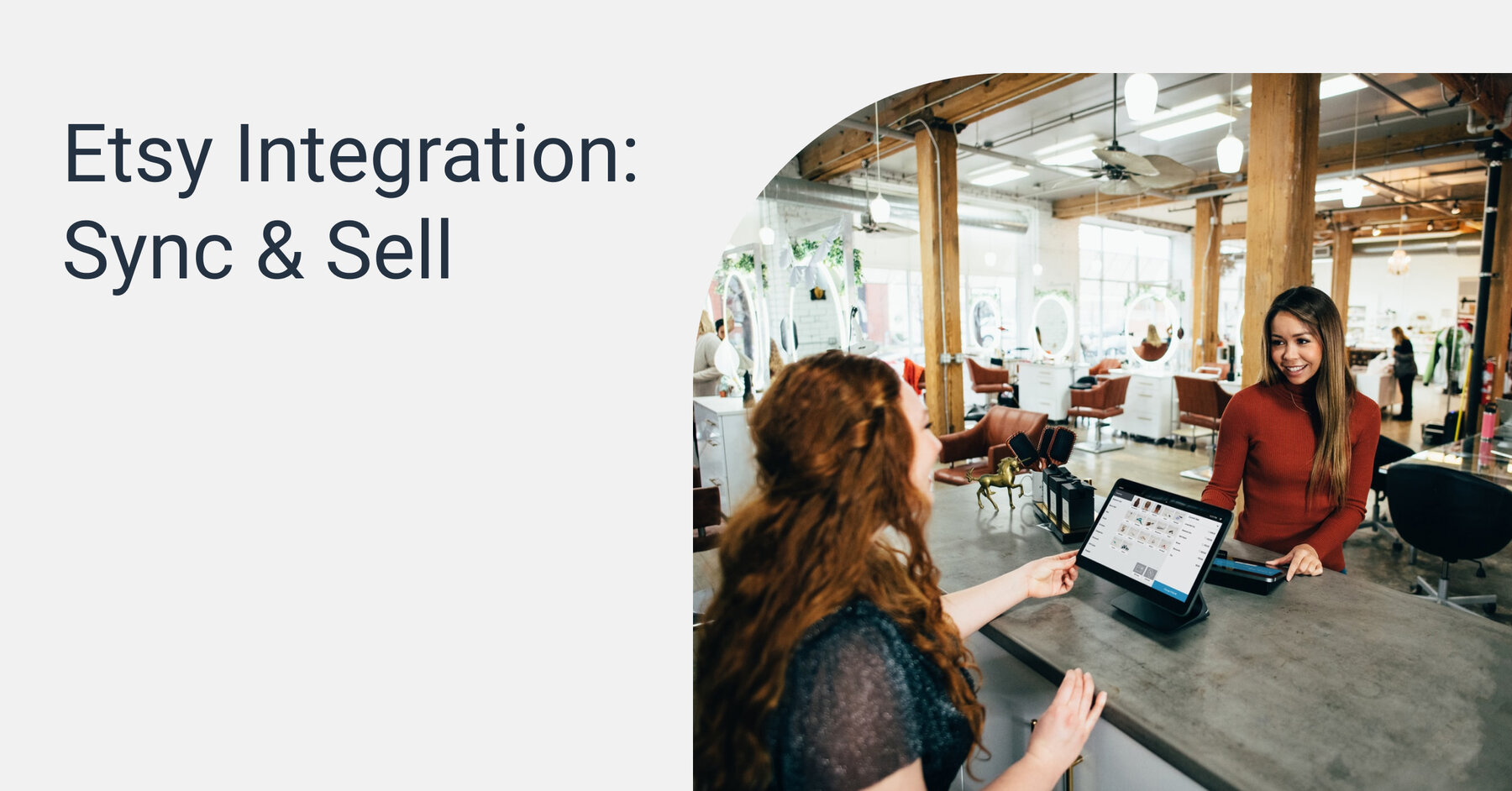 Shopify & Etsy integration
Mar 03, 2021 ● 6 min read
Rather than being torn on which platform to sell your products, you can sell on both by integrating Shopify & Etsy. Selling in the online retail space is an interesting venture.
Table of Contents
Shopify or Etsy integration
Many people around the world are faced with the dilemma of whether to sell on Etsy or Shopify. Trading on both marketplaces comes with its pros and cons. Both platforms are very popular with shoppers and merchants worldwide to spend their money and sell products. Let's dig for more information on which is better.
How does Etsy work?
Once you have decided as a business owner to start selling your products online, there are several digital market platforms that you can select from and start your products. Etsy marketplace is an online marketplace that allows you to list your products alongside other sellers.

You would need to register with your email to begin selling on the platform. The platform has stipulated rules that guide its audience, and you must be willing to meet the terms and conditions of the platform. Etsy has 1.7 million users selling to over 33 million buyers. In 2017 alone, buyers spent over $3billion on the e-commerce platform. You can find about 110 all rights reserved for sale on the platform, with the most common all rights reserved material being cotton.
Pros and cons of Etsy
Pros

Traffic: Since Etsy is an e-commerce platform where customers visit and check for items they want, the level of traffic generated on the platform is high. You do not have to bother so much about promotions and marketing as the popularity of Etsy is enough to give you the drive you desire.
Cost: Etsy marketplace does not charge any extra monthly fee to sell on their standard monthly plan. Aside from product listings and transaction fees, users are not charged any monthly subscription fees. However, you would be required to pay a monthly subscription fee if you decide to upgrade from the standard plan.
Easy to use: Getting started on the e-commerce platform is quite easy. All you need to do is to register on the platform by setting up an account with your email, upload images and information about your products and start selling. The ease of use of the platform has made it one of the sought-after e-commerce platforms.
Cons

Product restrictions: Etsy's marketplace is mainly for handmade goods, craft supplies, and vintage items that are more than twenty years old.
Restricts creativity: You do not have the liberty to create a strong and conspicuous brand image with Etsy. Though you can use your logo, the platform does not give you creative leeway over your product images' branding and layout.
Charges: To sell your products on Etsy, you are required to pay a $0.20 listing fee and a transaction fee of 5% on every item you sell on the platform. You also pay a standard 3% and $0.25 on processing fees.
How Shopify works?
Shopify is a platform with over a million merchants that let you build your online store. You can set up and run your business from your store's design to your store products' shipping templates. Once a customer places an order, it appears on the Shopify order list. You can also change your online store navigation from the Shopify admin page. You can also change the author in your posts.
Shipping in Shopify
Based on flat rates, shipping goes for $4 for goods under $50 while$10 is charged for goods above $50.
Pros and Cons of Shopify Store
Pros

Advanced and Reliable e-commerce tools: Shopify boasts of the best sales tools in the market. One way marketing experts can easily track customer orders and syncs, stock levels, is using the inventory management system tool.
Unrestricted product sales channel: The platform allows you to sell both bulk product and services to the platform as there is no restriction on the type of products sold on Shopify
Product management: You can easily carry out product management solutions on their online store and keep make a relevant inventory.
Exceptionally Scalable: You can create your brand logos and add apps to improve your store's functionality. Shopify accommodates every type of business and orders from small businesses to big brands.
Cons

Exposure is Limited: Shopify does not generate as much traffic when compared to other major digital marketplaces. You would have to create your brand marketing to generate traffic to your store and store products.
Once you begin to get the kind of audience and order you desire while selling on Etsy, you would soon realize that you need your own online mart that allows you to grow your community and build your brand image outside Etsy.
So the question is, how do you get around this challenge without losing your Etsy listings? You can begin by creating your own store on an independent platform like Shopify. Opening an account with the Shopify app from the app store while maintaining your product listing on the Etsy marketplace is the beginning of your quest to grow your brand further and build a much larger audience.

Here are some reasons in details why you need the integration of Shopify Etsy:
Shopify allows you to build your product brand and maintain customer loyalty. You can create a name for your brand outside Shopify, something that is impossible on Etsy.
Shopify Etsy integration helps to advance your brand reachability and sales.
Etsy generates the traffic you desire to boost sales.
Integration of Shopify with Etsy
Structure your Shopify store by adding products you want to send to Etsy. While adding products, you mustn't mix up products you intend to sell on Shopify and those you want to sell on both Shopify and Etsy marketplace.
Create a seller account on Etsy: You can choose to create your Etsy account name as the brand name you use on your Shopify shop.
Install some product feed management plugins on your Shopify from the app store. You can use Export feed for your Shopify store on a free trial without the need for a credit card.
Finally, connect your Etsy to your Shopify shop via export feed and select the products you wish to upload to Etsy in real-time.
Shopify Etsy Integrator App
The Etsy integration app from the app store contains some amazing features, which include the following:
Connector Sync: One way of enhancing product visibility on the Etsy integration app is collecting sync. To reduce efforts, you can map the Etsy category with Shopify collections with just a few clicks.
Product Sync: Create product and sync between platforms with just a few clicks in real-time
Productive Inventory management: This feature allows you to sync orders with the Shopify store, which improves the management process's efficiency.
Auto-create
The feature allows you to create newly added Shopify products at Etsy automatically.
Currency converter: With the Etsy integration app, users can add currency conversion rates. It allows you to auto-update the prices of the product from Shopify to Etsy with different currencies.
Conclusion
Shopify and Etsy have their immense benefit. However, you can enhance your online market experience by integrating the Shopify app with your Etsy store. The process is easy and sets you on the path of enjoying endless possibilities on Etsy and Shopify sync. More merchants are coming into the platforms, making It a huge hub for merchants and sellers.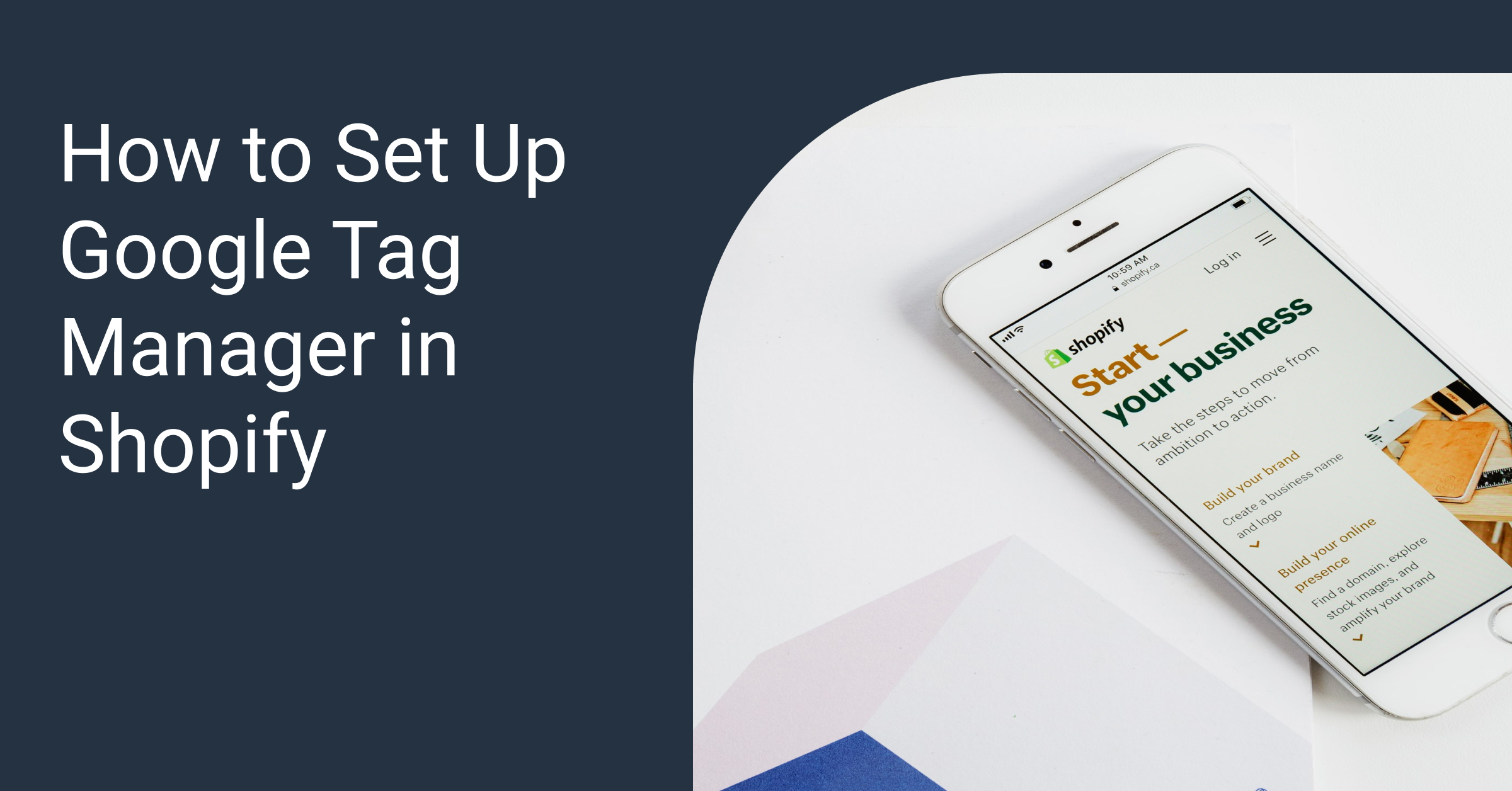 This informative and concise article is a short guide to Google Tag Manager, how to install it, and its application to Shopify.
Read more...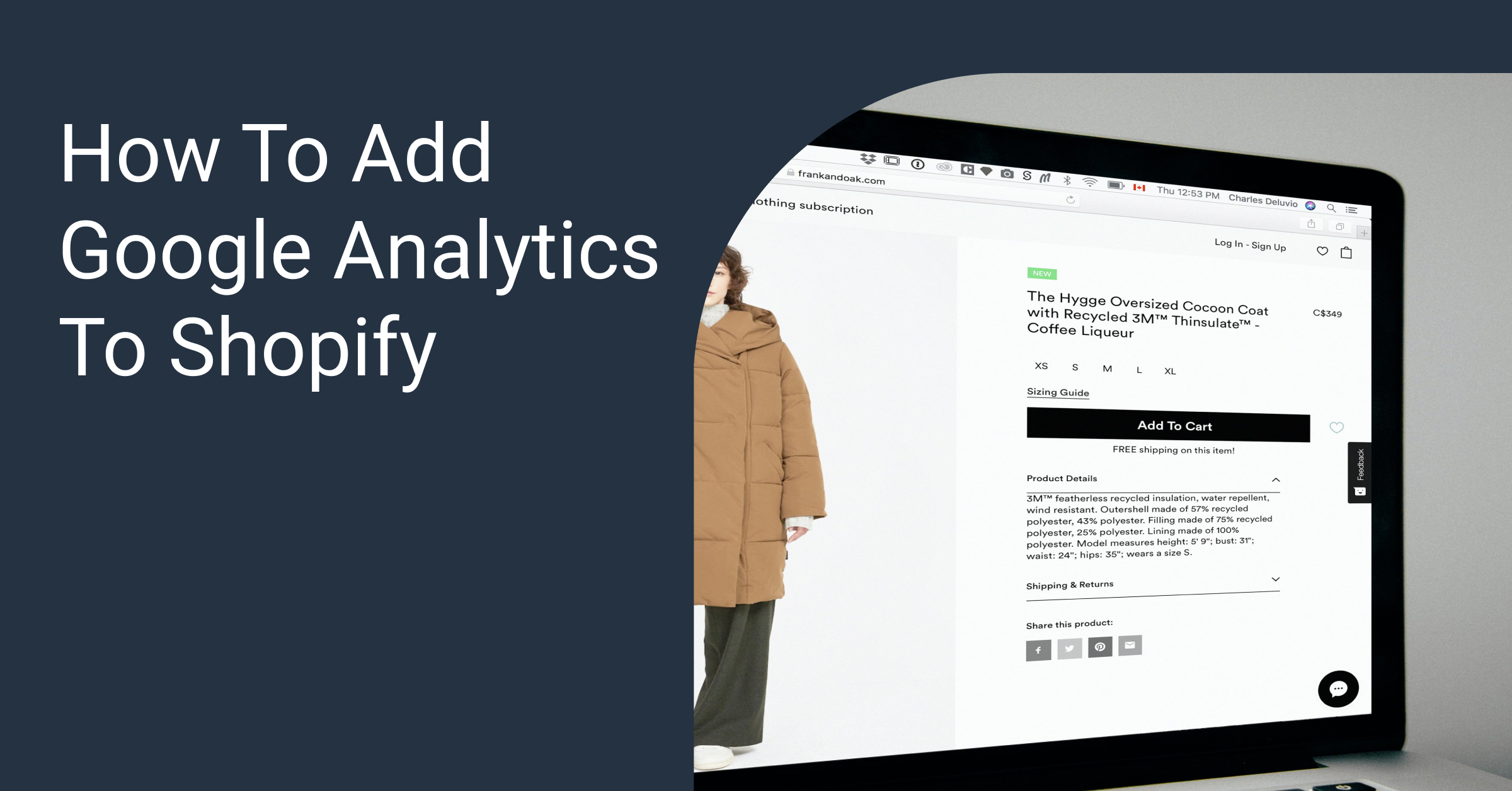 One of the best ways of maintaining high-end audiences in your store is by interacting with data. You can improve your store performance if you add Google Analytics to Shopify. As a store owner, the satisfaction of your customers should be your utmost concern.
Read more...