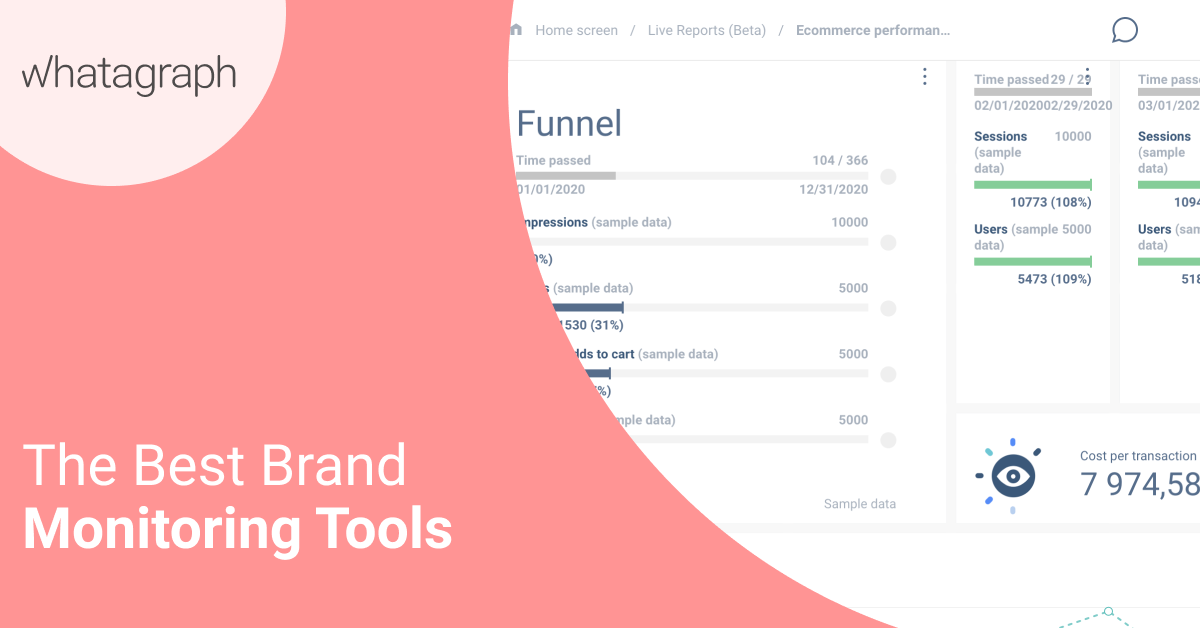 Small Business Dashboard for Marketers
Apr 13, 2020 ● 4 min read
If you optimize your data for efficient decision making, your business could become more profitable. Dashboards and digital reporting can remarkably improve business performances.
Table of Contents
Essential Metrics for a Small Business Dashboard
Since every business owner aims to improve business' profitability, using a financial dashboard is of significant importance. These tools focus on expenses and revenue.
Monitoring your company's profit is quite similar to your car's speedometer – it provides you with a basic idea as to where you are going and how quickly you will get there.
However, tracking this metric alone will not be enough. You will need to bolster your small business dashboard with critical analytical data to make quick decisions that address your business' needs.
Here are some vital metrics that a good small business dashboard will provide you:
Overhead expenses
Average sale
Repeat customers
Overall revenue
Not all businesses should worry about returning customers. Why? Because some stores offer one-time services, which makes them an exception to the rule.
Likewise, the average sale size or value of the items your company sells may not be vital for every business. Primarily, you should only worry about monitoring data relevant to your company. Once you extract necessary details, create a strategy, and implement it.
Do Not Ignore Campaign Metrics
Merely tracking company-related data points is not enough these days. To stay ahead of the competition, you need to monitor different campaigns that can attract audiences towards your brand. This could include social media advertisements, print, events, your company's website, and much more.
Tips to Create a Baseline to Obtain Campaign Metrics
Using Actionable Info:
Keep track of information that will assist you in making well-informed decisions. Utilize the data you gathered for forecasting future campaign initiatives to make adjustments and improvements.
Take Lessons from Past Experiences:
Let's say, for instance, that your previous company used to run radio advertisements. How many listeners did you gain from it? Utilize the data to set up your next campaign.
Things to Look for When Choosing a Small Business Dashboard
The difference between good reporting and excellent reporting is that the former provides you information, while the latter allows you to make decisions.
A unique business dashboard will give you features that position your business towards success. It will offer you actionable data, save time, and help you create bulletproof strategies for your campaigns.
Look for these things to choose an excellent reporting tool for your small business:
It should offer analytical decisions;

Easily accessible from multiple devices, including your phone;

The tool should be easy to interpret;

Should relay actionable yet simple reports.
5 of the Best Small Business Dashboard


Whatagraph
Whatagraph is more of a live reporting tool than a dashboard.
However, several small businesses use it to gain insights into how their marketing campaigns are performing online.

The software is an excellent alternative to conventional SBDs and provides you with real-time results.
9 Spokes
If you are looking for a free dashboard that suits your small company, choose 9 Spokes. The concept behind this platform is quite straightforward – it enables you to bring all your business tools together on a single dashboard.
With it, you can track almost any type of business data that interests you. Here are some examples:
Your inventory and product information

An overview of profits and sales
Your brand's engagement, analytics, and ROI

Employee schedule

Accounting related info (cash in hand, how much the business owes, etc.)
What's interesting is that you can do much more with 9 Spokes. You can also customize your dashboard according to your convenience. Besides using this tool's dashboard, you also get access to a massive list of business tools.
As we discussed earlier, you can connect these tools to your dashboard and also integrate other tools that suit your needs.
Speaking of integrations, you can connect various tools and apps alongside the nine preexisting options this small business dashboard already provides. Some popular options include Mail Chimp, Shopify Office 365, Google Analytics, and many others.
Geckoboard
Geckoboard is an excellent platform that enables you to place all of your data and tools in one place. Much like the dashboard mentioned previously, this one is also customizable to match your convenience.
You also have the option to make a dashboard exclusive for your company's CEO. This version will have extra features that will help them monitor revenue and other financial details. Similarly, you can make one for managers and salespeople too. Suffice to say, Geckoboard is capable of propelling your business to new heights.
Zoho One
Connecting your entire team on a single dashboard can make your business' operations more streamlined and efficient. Zoho One lets you do just that.
It also enables you to connect vital business data from departments such as HR, customer support, accounting, marketing, and sales.
More than forty integrated applications are present on Zoho One's platform. You can leverage each software to fulfill particular business needs. Unlike several other small business dashboards, this one provides you access to its platform through mobile devices, allowing you to make adjustments on the go.
Not only is this a dashboard for monitoring your analytics and data, but it also provides you features that'll help you create and execute campaign strategies.
Cyfe
If your company values analytics more than any other thing from its dashboard, Cyfe will be an ideal fit. It is capable of monitoring almost any detail about your business as well as your industry while providing you with real-time analytics.
You can use this software's dashboard to track mentions of your brand on several social media platforms. The data can help you stay ahead of your competition by providing you with insights to create effective marketing campaigns.
With Cyfe, you can also keep track of your business' operations. The small business dashboard provides real-time information about your company's web analytics, social media strategies, project management, finance, and sales.
Bottom Line
Small business dashboards provide you a comprehensive look at the status of your company in a single glance. Using the tools discussed above will allow you to gauge your business' potential while offering help to figure out the next step that you should take to become more profitable.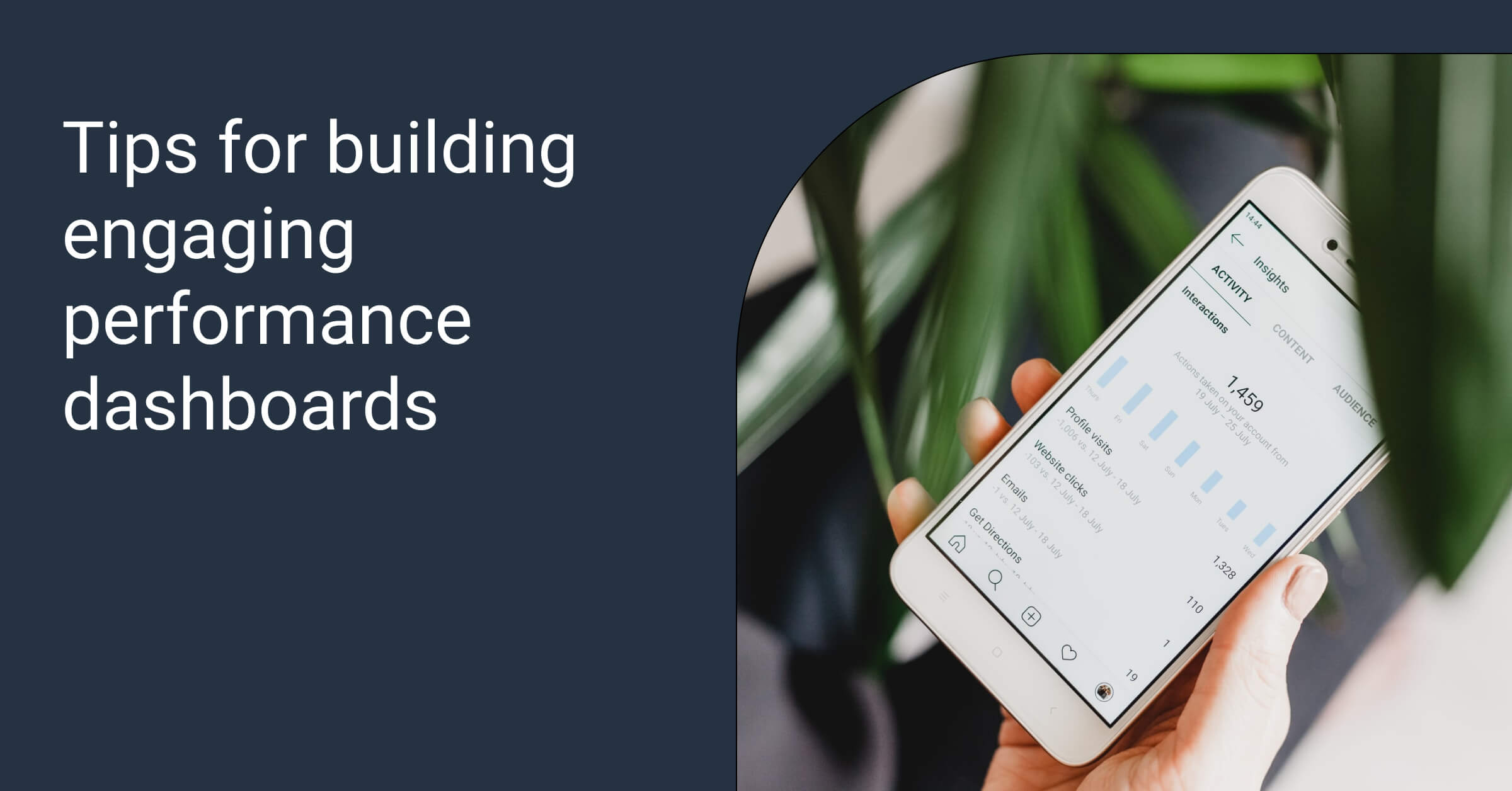 It can be difficult for startups to survive in today's world and compete with already established corporations. There are advantages to having a smaller business, as you can devote more time to nurture a relationship with your customers and more actively communicate with them. Unfortunately, wrong decisions can easily lead to the downfall of any startup, as it will require a lot of capital for them to recover.
Read more...