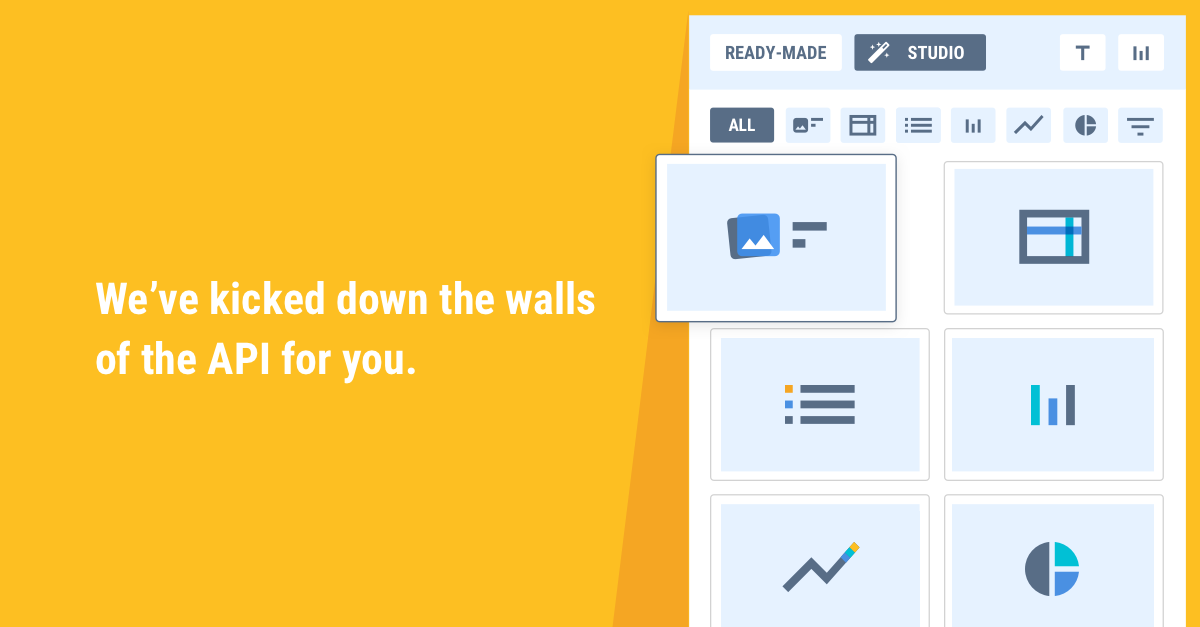 Smart Reporting Is Here: Meet The New Type Of Powerful Widgets
The new smart widgets are just the tip of the iceberg release that we prepared for you this month.
Ever felt the pain of searching for a metric that would make your report look complete, and not finding it? Well, those days are gone. With a recent powerful update, there are few notable changes to the platform. Scroll down to learn:
What to do when you can't find that perfect widget for your report. Hint - we've kicked the walls of the API down for you.
How to put emphasis on the metrics you want to highlight. And to fill up the empty space in the report at the same time.
How to make your manual widgets look less like a number and more like a visual infographic.
1. Can't find a metric you need? Build it yourself!
Next time you are editing your report, you'll notice a new button in your right navigation bar.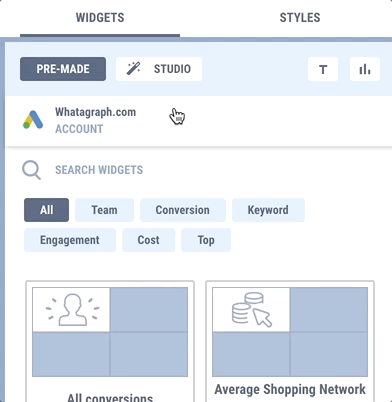 This advanced feature was built to allow direct API access and helps you pull any metric there is available. Yes, you heard that right. Following a simple process, you can now build custom widgets to add to your reports (or to your new widget library):
Choose from 8 chart types (more to come!).
Show every data point you need by picking as many metrics as you need from the extensive API list.
Add different icons to build your own custom infographic.
Edit text in the widgets for a more custom (and localized) feel.
All the new widgets you work hard on creating can be saved in your widget library to be used in other reports.
And when you've achieved the perfect look, feel free to save the report as a template, and use it for other clients.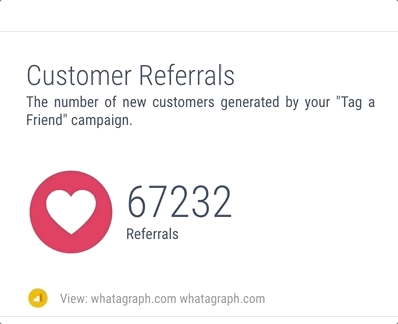 2. Emphasize the most important metrics with widget resize
Previously all the widgets had a pre-set size, but now you can make them as big or as small as you need. Use this to enlarge metrics that need highlighting, and to decrease ones that are less important.
It also makes it easy to fill up the white space in the report, when you have nothing else to show.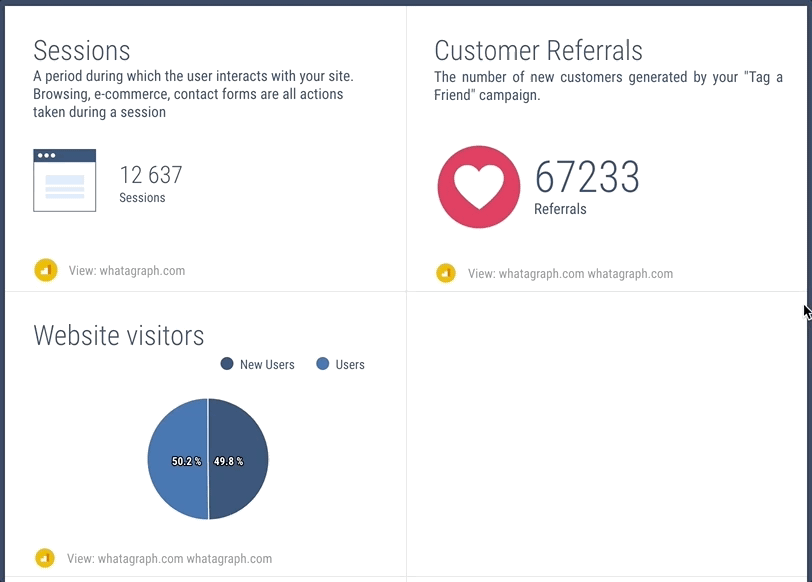 3. We've improved the look of the report for a more professional and clean feel
Small changes make a big difference!
More universal look throughout all the graphs to keep data tidy and easier to read.
We've changed the color of comparison elements to put more emphasis on improvements rather than downfalls. So now good is bright green, and bad is blushed red.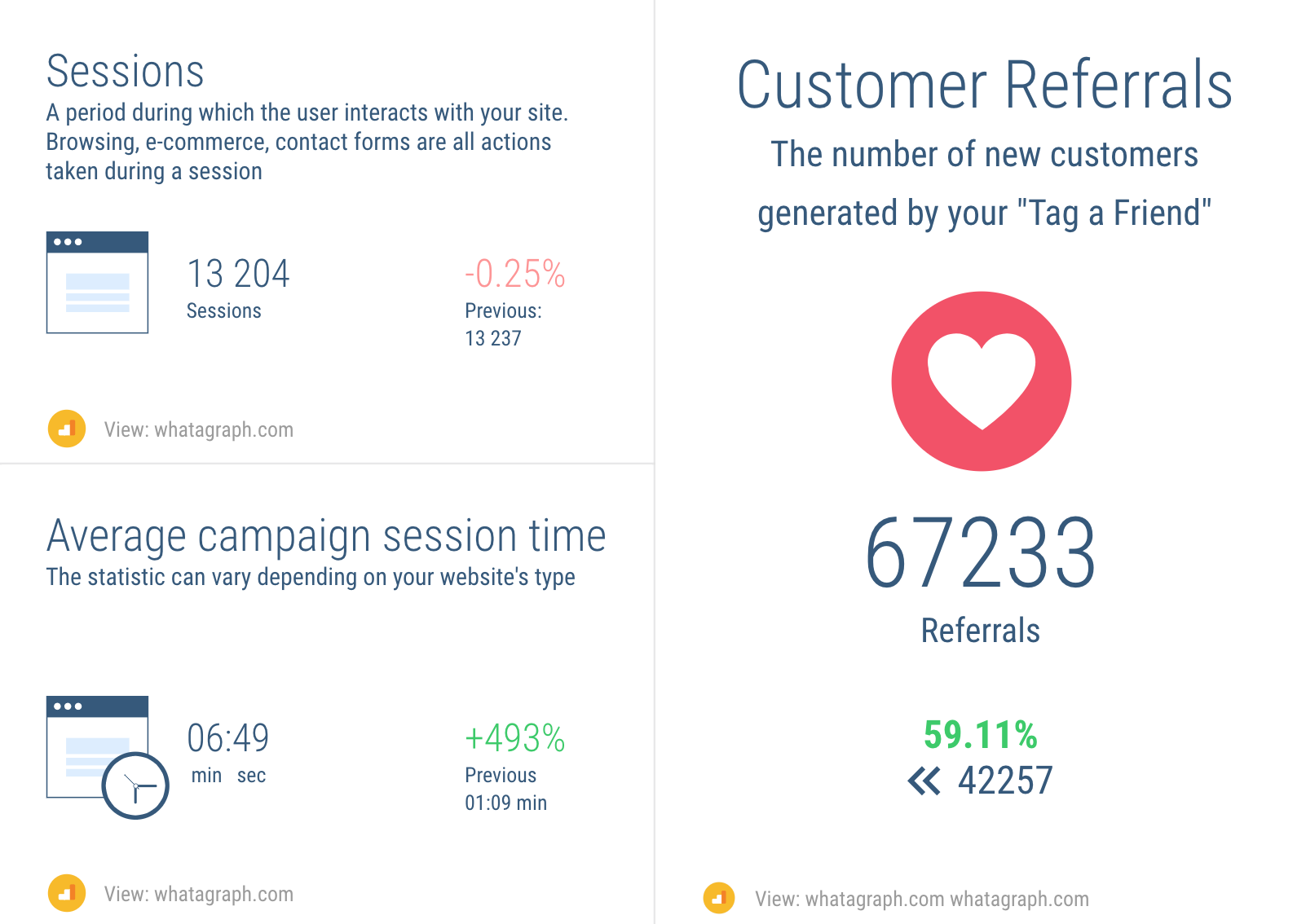 4. Manual widgets also got a well-deserved makeover.
Now you can find manual widgets in your report builder, under "Add offline data" button.

With the improved look, they now blend into the reports more naturally. And to make them more exciting, you are now able to add an icon to every manual widget you create.

5. One comment type that gets all the work done
We've unified the way comments work, and instead of 5 different types, there's now just one.

And, boy, is it flexible!
Comment editing is now happening on the right navigation bar to keep everything in one place and, well, more user-friendly. But more importantly, you can resize your comment just as you'd resize any other data widget. That means:
Go crazy with lists of keywords or long overviews - add a full page if you need!
Don't worry about choosing the right type of comment widget - now you just add the text and resize the widget to fit the size you need. Make comments long, wide, short, narrow or even full page.
Focus on the content you want to add, and not about making it fit into the report. We've taken care of that.

6. Add and remove sources from the reports faster!
We've improved the general flow of adding and editing data sources to the report.
Previously, they were jammed in one navigation bar. Now, each source gets its' own space so it's much easier to view and edit when needed.
7. Find your metrics faster using widget tags
Previously, you were only able to look for a specific metric using the search function.
Now, we've added tags so browsing through the widget library becomes a pleasant and more goal-oriented process.
What now?
We are certain this latest update will bring a considerable improvement to the platform. It's faster, smoother and much more customizable.
If you have questions - drop us a line and we'll happily show you around.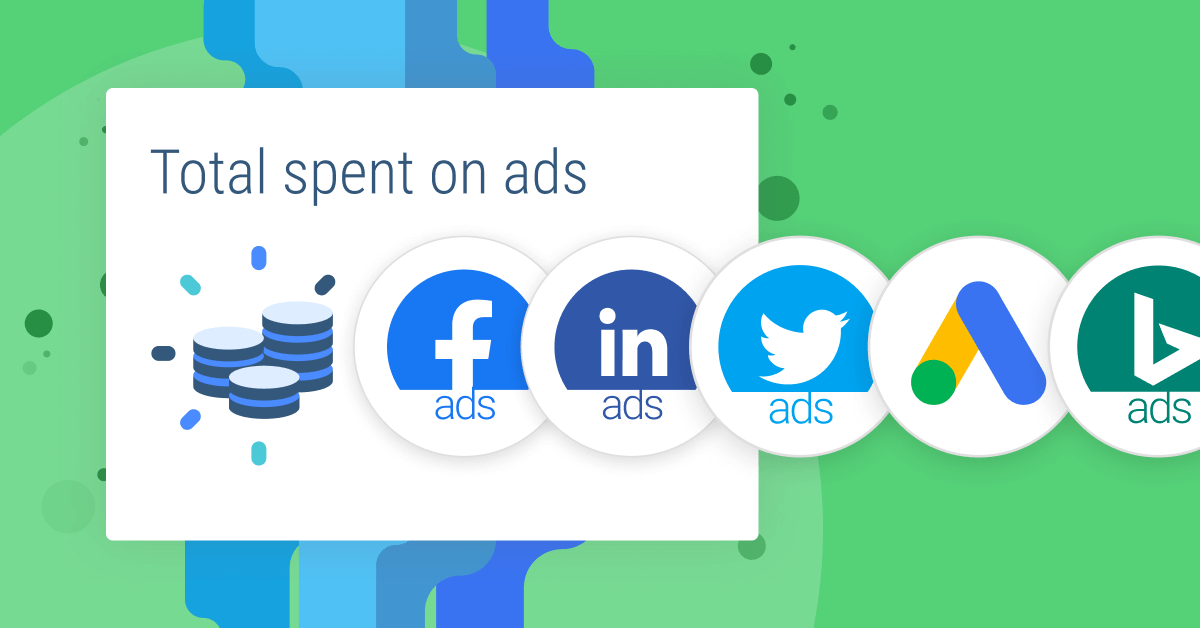 Ever wanted to show combined data in your marketing reports, like total followers on different social media platforms? Here are 7 ways PPC and social media managers can use data blending in their marketing reports.
Read more...