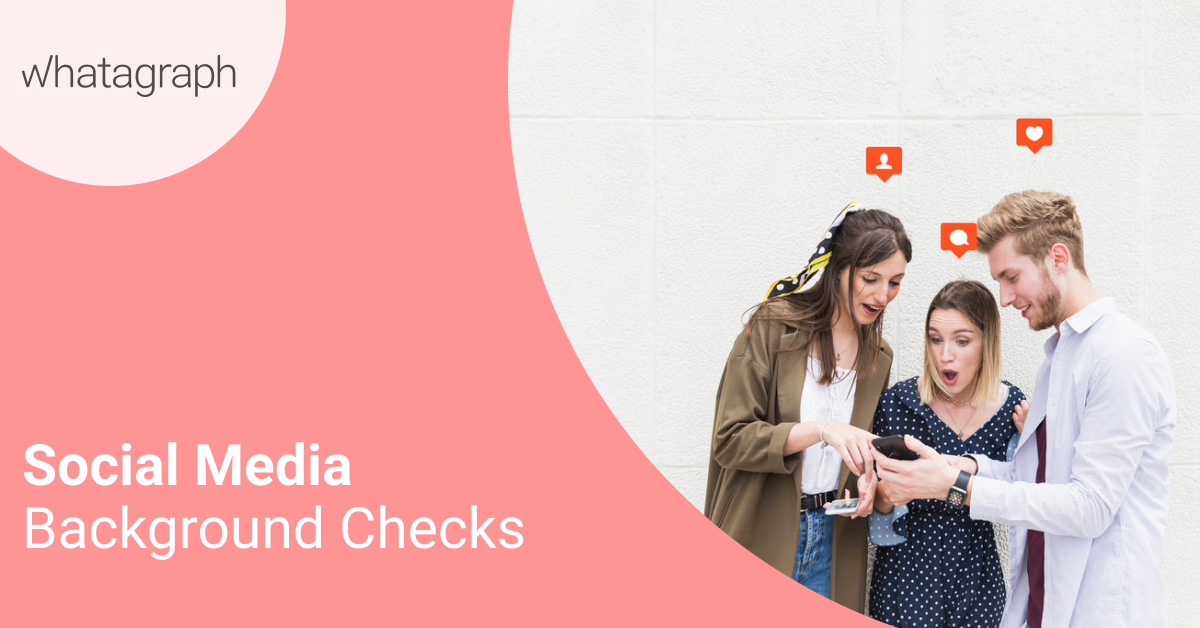 A Complete Overview Of Social Media Background Check
Aug 24, 2020 ● 8 min read
The rising population of skilled individuals is why hiring managers receive an overwhelming number of applications for every job posting. They can't arrange interviews with a panel for all of them. Therefore, they resort to scrutinizing them through various screening processes, and one of them is conducting social media background checks.
What is Social Media Background Check?
Today, social media has become an incredible mode of conducting checks on potential recruits by hiring managers. Such screening is done by going through social networking accounts such as Facebook, Twitter, LinkedIn, and more to get a better insight into the candidate's lifestyle and thought process.
It is honest and completely legible when done through social recruiting platforms such as LinkedIn, which is meant for connecting professionals seeking better opportunities. These platforms allow employers to learn more about the career and interests of potential employees.
Suppose you are wondering why hiring managers wish to go through a candidate's activities on platforms other than the likes of LinkedIn. In that case, everything you post on these platforms reflects a candidate's demeanor and real character. Their opinions about humanity, loyalty towards their previous employers, their hidden talents, and interests are visible through their mundane activities on social networking websites.
While hobbies (like travel, sports, and art) and trivial skills make individuals appear more dynamic, negative opinions about a particular religion, country, or creed make them come across as potential negative influences. Hence, social media checks are an incredible tool to study what a candidate can bring to the table.
Benefits of Social Media Background Checks for Employers
The hiring process in most organizations includes background social media checks because they entail a multitude of benefits, such as:
Avoiding Negative Influence In the Organization
Increased employee turnover is the result of bad hires, which negatively influences the work environment. The toxicity in their speech and behavior ruins the organization's synergy, and the company is forced to fire them. Had the managers scanned the individuals before recruiting them, these issues would not have prevailed.
Figuring out Professional References and Recommendations
Learning more about potential hires includes discovering the brands they have endorsed in the past on their social media. This allows organizations to learn about the brands they support. The companies benefit more when they have software in place for such checks because checking each post for endorsements on several platforms can be pretty time-consuming.
Cost-effective Background Checks
Utilizing inexpensive recruitment methods and screening is also crucial for better resource management, and background checks social media offer just that. The recruiters do not have to wait for responses from references and previous employers. They can employ a team to go through candidates social mead and get quick results.
Various candidates are talented and have tremendous experience in a sport, travel, are polyglots, etc. They might not have mentioned these qualities in their CVs, but they are certainly worth a shot, and organizations can discover these by conducting social media background checks.
The advantages of checking the background of social media mentioned above are not only for employers' use but also for employees with hidden potentials. After all, a candidate involved in social work is undoubtedly an asset to the organization.
Legal Risks Associated with Social Media Background Checks
While social media tells a ton about job applicants, there are potential legal risks associated with conducting illicit checks. Here are a few potential landmines an employer can land upon.
Too Much Information (TMI)
In this day and age, the movement against racism, sexism, and discrimination at large is powerful and rightly so because candidates should not be discriminated against on these bases. Hence, when organizations conduct social media checks and discover that a candidate belongs to a controversial group based on sex, religion, racial roots, religion, creed, and nationality, or has a medical condition including pregnancy or obesity, their hiring decisions must not get affected. If they do, the company can be charged for discrimination and might face social boycott even if no legal action is taken against them.
Too Little Information (TLI)
The employers use social media screening for their benefit but overlook it when the candidates are limited in number. This leads to the inadequacy of information when the employees turn out to be guilty of crimes in the past. That leads to an investigation of the organization because they hired a fugitive, unfit, harmful, dangerous, and unqualified individual.
Cyber Slamming and Computer Twins
Having similar names, along with the date of birth and the city, is common nowadays, and this makes two individuals computer twins. Hence, hiring managers should ensure that they are checking the right candidate's social media.
Also, it is straightforward to create fake social media accounts of people nowadays and use their names to create derogatory posts and comments. This is known as "cyber slamming" and can reflect negatively on an honest candidate's profile.
Issues with legal off-duty conduct
Several employees might not be okay with the fact that their employers use social media screening and exercise their right to off-duty privacy. Many states in the United States allow employees to ensure the complete privacy of their private lives to save them against discrimination. However, if employees' conduct outside work hours might damage the company's reputation, they can take action.
Disrupting the Privacy Guidelines
Every individual has a right to privacy at the workplace, and when they feel that their privacy is threatened in an organization, they might lose motivation to work. Then again, if privacy options offered by sites do not protect the social media channels of an individual, the employers also have access to check their social media activity like everyone else.
In the end, social media profiles other than that on LinkedIn are meant for family and friends of individuals. They should not be put under scrutiny by employers under normal circumstances. It is only if an individual is promoting hate against an essential aspect of the society, like promoting animal abuse and killing, that they can be disqualified for the job.
Does social media come up with background checks?
All businesses perform a background check on employees before hiring them to get all the information they can. However, these background checks do not necessarily have to include social media screening for all employees, especially on the ones who have privacy settings on their social media sites. They do not want to let everyone discover their feed and use the information as a reflection upon their character.
The employers should be very cautious when extending their search to social media even for users with no privacy settings because the candidates might belong to socially discriminated groups. Once the organization discovers their personal beliefs, even a legit rejection would mean discrimination.
Can You Perform Social Media Screening on Yourself?
Nowadays, employers, despite various privacy regulations in place, prefer performing social media background checks. You cannot question their legibility most of the time because you might not have proof that your social media presence is the reason for your rejection of a post. So, it is prudent to prepare your social media accounts for scrutiny before a job search.
Look Yourself Up
The first technique is to look up your name and last name on widely used search engines. This will allow you to see what other individuals see when they look up your name on the web. Preferably, use an 'incognito' or private window so that the search results are not biased.
If the photos and web pages that come on your name, you should take action. Any website with private information about you without your permission should remove it. If required, do not shy away from taking legal action.
You can also take the help of professionals to clean the internet off with your personal information.
Check Your Social Networking Accounts
Often, we stop using some accounts and switch to new social media accounts to hide the embarrassing years from the world. However, if you log out and not delete individual accounts, they might still come up during search engine searches. Hence, if you want to bury your not-so-prudent past, you should dispose of these accounts by deleting them.
Also, by looking up your social media pages from an outsider's eyes, you can discover the information that is not private yet. You can then change your privacy settings before your handles reach your potential employers. For some information, such as that on Instagram and Snapchat, you will have to log in through someone else's account.
Some platforms also offer you to see your social media pages as other people see it so that you can select which content must be exposed to the employer and which not.
Preparing the Social Media Presence for Recruiters
Now that you have the option to prepare your social media presence to make it more presentable to the recruiters, here is how you should modify it.
Professional and consistent profile photos
You might think that profile photos are trivial for getting a job, but they are not. It is the first thing you HR would see when conducting a check. Hence, upload a profile photo that has you as a focal point. The pictures with friends and family are good but do not highlight your profile. Make sure that you use the same photo on all of your social media platforms. This makes you more recognizable for the recruiters and your followers.
Ideally, the experts suggest that a professional profile photo should include a smiling face, formal clothing, and must include your head and shoulders.
Keep a check on your posting habits.
The employers are not necessarily going to reject you if your social media accounts represent you as an outgoing individual. Hence, you should not delete your pictures and posts hanging out with friends and family. Then again, you may come under scrutiny for having too many party posts when applying for a managerial position.
Here are some guidelines you can follow:
Stay away from connections on social sites, which post offensive content and tag you in that because that reflects negatively on your image. You should also activate privacy settings, restricting random individuals from tagging you in illicit posts.
Always think twice before posting or sharing content on the channels when it can offend others and is derogatory towards others. The recruiters take such content as discriminatory, and most organizations do not tolerate that.
Keep things professional online and not post anything negative about your previous or current co-workers, subordinates, and superiors. If you show anyone in negative light online, it will reflect negatively on you.
Adopt Good Posting Habits
Maintaining a respectful online engagement shows that you are social. So, is you want your recruiter to like you, postpositive, inspiring, elating, and enlightening posts on your feed. Make sure you request your connections on LinkedIn to endorse your skills and qualifications. It would help if you also show your support to other individuals by commenting and liking their posts on LinkedIn.
By displaying a positive outlook towards everything on social media, you will be able to escape the HR managers' scrutinizing eyes.
Conclusion
Employers require competent and skilled employees, and qualified individuals are looking for jobs. Since the need for both parties is mutual, the employers must go easy on potential hires, and if they have a satisfactory social media presence, they should accept them. This, too, should only be permitted by the candidate through their privacy settings.
As for individuals looking for jobs, sweeping the internet of all the adverse and untrue information is equally essential; instead, they should use these platforms to show commitment and personality. A professional and consistent social media presence makes their CVs all the more attractive to the recruiters.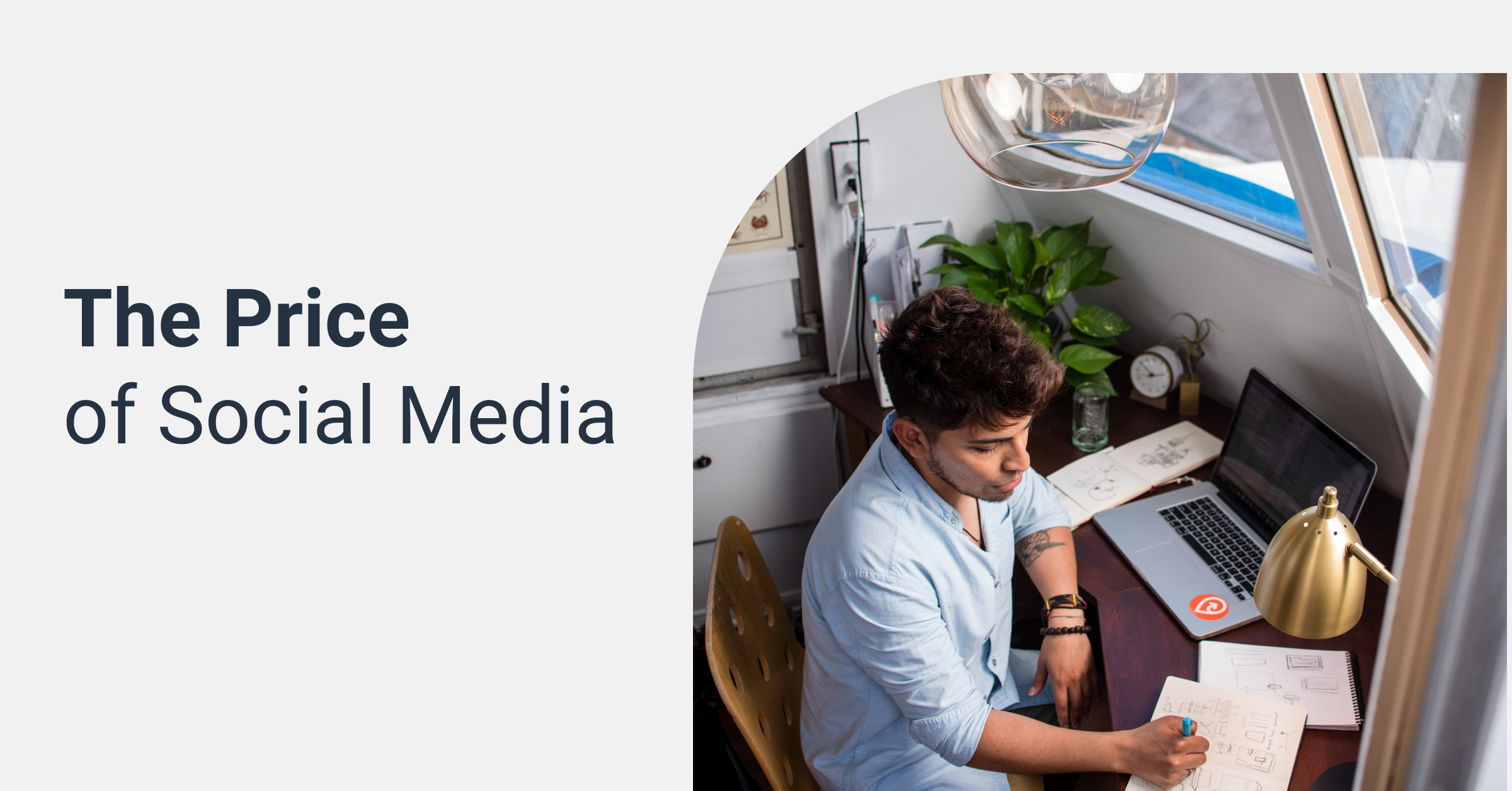 Social media marketing appears to be the fastest, highly economical, and most effective way to connect with a target market. On the surface, it seems to be merely posting pictures, videos, and sharing opinions to get a reaction from a target audience. 
Read more...