#marketing
Adapt or Die: Which Platform to Choose Amid Social Media Chaos
A few years ago, social media was like a cakewalk for marketers, but now the situation is quite different. There are many social media forums that are competing with each other and offer different variations and verticals. With so many social media platforms creates chaos, and marketers have become confused about choosing the right social media platform.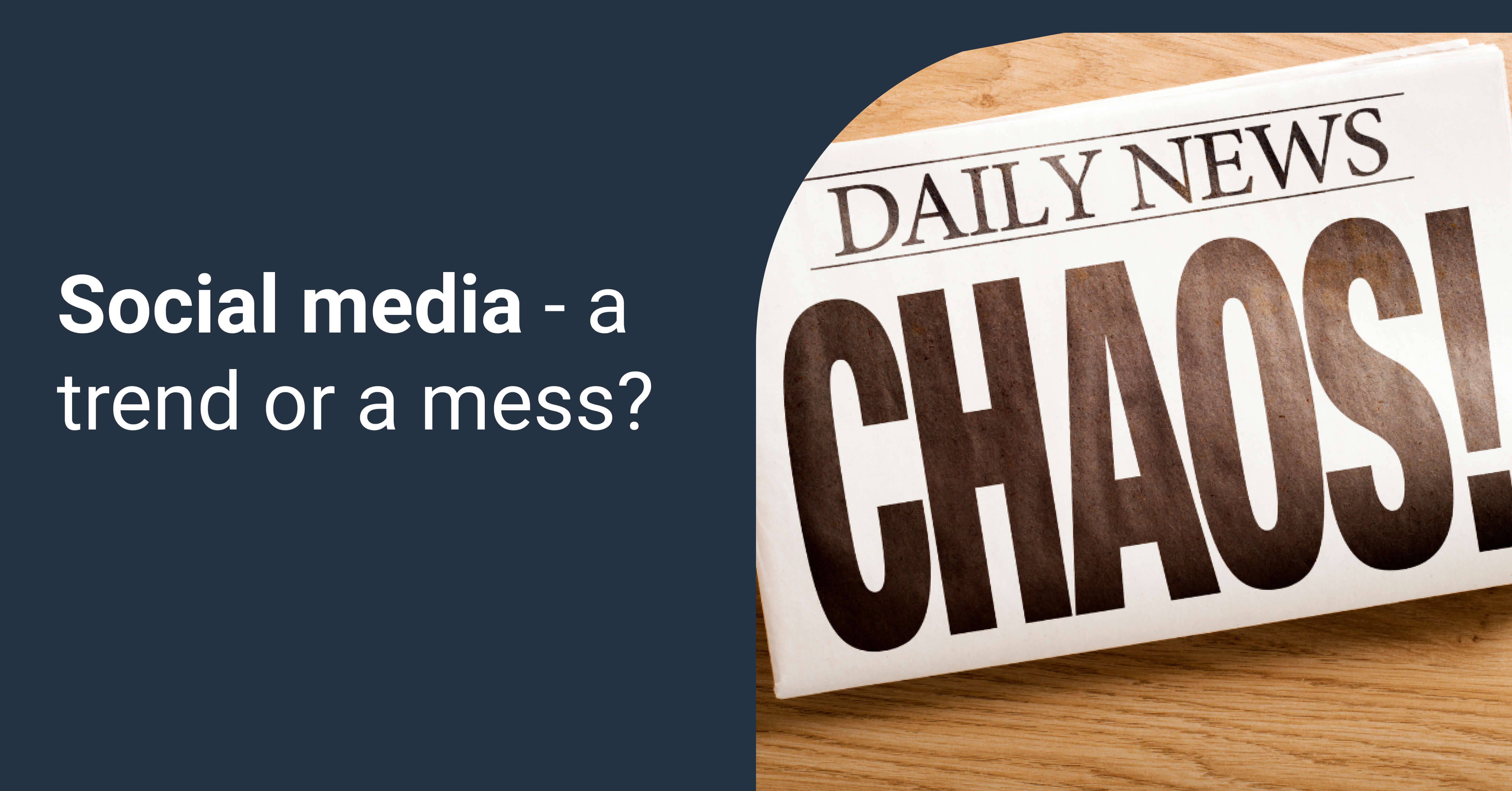 Table of Contents
What Is Social Media Chaos?
In recent times, some new names in social media have become popular and have created a massive impact. The popularity of social media is increasing quickly, and some of the latest social media emerged to be successful and catch people's attention effectively while also giving people access to a great deal of marketing data and analytics. With so many social media platforms, marketers have become confused about choosing the right platform for their business promotion. Hence, this confusion of selecting the right social media platform creates chaotic situations for marketers.
The marketers need to adapt to the fact that there are more platforms, and all these social media are dynamic and give opportunities to them in different ways. They need to work on themselves, study social media platforms, and execute their social media marketing campaign according to their business goals and targets.
Study The Trending Social Media Forums
It is important to understand the social media platforms that are newly trending and also know what changes the veteran social media are adapting to compete with them. Each and every social media is different from each other. It is important to differentiate these social media and figure out which one will be the best for getting your desired outcomes.
Here we will discuss the top trending social media platforms and understand their specializations, pros, cons, etc.
Facebook
Facebook is the veteran in the social media world, and still, it is popular, although in recent times, it has faced devolution, and marketers are not trusting as much as they did before. Facebook is very good in terms of numbers, with 2.7 billion users worldwide. The age group of users is 25-34, which marketers need to keep in mind. It is good at customer engagement and building relationships with them and also very helpful in building brand loyalty.
In recent times, due to the highly crowded and limited reach, marketers are moving forward to other social media platforms. However, if Facebook is fulfilling your requirement, you should go for it as it is still at the top in terms of users in 2021, according to Statista.
Twitter
Twitter is another dynamic social media platform that is great in terms of promoting news and products, and it has more than 300 million users. It is the platform that can be the best of PR and news. The age group of people using Twitter is 30-49, which means the intermediate age group of people uses Twitter more than the young people. It can be good for promoting and advertising businesses and public relations so marketers can use it as per their requirements.
Pinterest
Pinterest is a very popular image-sharing social media platform that is best for scrapbooking. It gives information in the form of images and currently has 442 million users, with the majority of female users. People get fascinated by this platform. They can search for various products, designs, inspirations, etc., in it. It can be used by marketers for lead-generating and promoting things easily. The only limitation of Pinterest is its demographics, and the medium is only for pictures and videos.
YouTube
YouTube is another famous social media platform that is trending in the internet world, with more than 2 billion users across the globe. It is the platform that marketers can target by creating promotional videos with creative and innovative approaches. Looking at the popularity, it is best to boost brand awareness and generate leads for the business people.
The only downside of youtube is that it requires time and effort to create the videos and patience to get them popular. The positive point about Youtube is that all the age group uses it which gives flexibility to marketers.
Linkedin
Linkedin is a professional social media platform that marketers can use to boost business awareness and visibility in the internet world. It has more than 700 million users. It is more of a professional social media platform. The age group of people using it is higher and generally more than 40 years of age group are using it. It is great at networking, and marketers should consider it for business collaboration and development.
Instagram
Instagram has gained huge popularity in recent times, and it has attracted many users, especially the young age group between 25-34. It is a very helpful social media platform for engagement, getting leads, building relationships with prospects or clients. It is the platform that multiple business models can utilize. The popularity of Instagram is increasing day by day, and it is the biggest competitor of Facebook these days.
Tiktok
One of the recent names in the social media platforms that have gained popularity is Tiktok. The way it can catch people's attention is amazing, and it has entertained people a lot. It is the platform dominated by youths which can be its only downside for the marketers. The rapidly growing social media platform has close to 700 million users already within a quick time. It is a video-based platform that marketers need to keep in mind.
Define The Goal And Objective
The marketers need to understand their goals and objectives for the growth of their business model. All the social media platforms discussed herewith have their specialties and limitations, and a clear and concise marketing plan needs to be created after studying all the social media platforms. One of the main things that need to be cleared is the target age group; as you can see, all the platforms have different demographics. Also, the purpose of the marketing needs to be upfront and clear.
For instance, if you make a grocery app and start promoting groceries on LinkedIn, then it may not work as it has completely different users compared to your target users. As a grocery business owner, you need to build your brand awareness and loyalty, which is where Facebook is preferred. Hence, with a clear objective, you can create a winning strategy for your business model.
The business model you are doing marketing for is very important when choosing the right social media for marketing. The social media trends also keep changing with time and technology, but you need to be clear with your objective and how you can integrate social media in obtaining your targets.
Concluding Note
Social media will never go out of trend, and in fact, there will always be new verticals added to it, which at times might confuse people, but if you are accomplished about attaining your goals, you can get successful. It is important to adapt to the constant evolution of the technologies, find a way to overcome any chaotic situations, and move forward with clear objectives and planning to effectively and efficiently achieve the goal.
Published on Jul 28, 2021