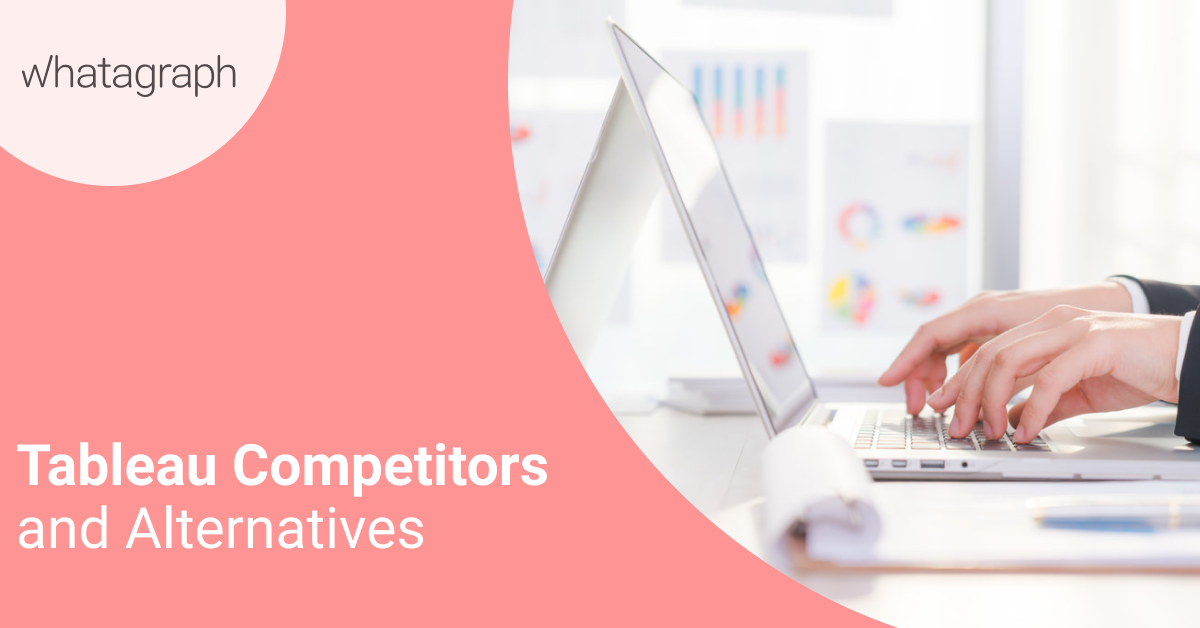 Top Tableau Competitors and Alternatives 
Aug 03, 2020 ● 8 min read
Correct understanding of data gives you a clear picture of your business progress, and this is key to success. Tableau is a powerful data visualization and business intelligence (BI) software that helps you view, understand, and interact with data on a single platform. It helps to simplify raw data and present it in a more easily understandable format. Learn more about Tableau's competitors and alternatives.
However, Tableau is quite limited in application because its design focuses solely on efficiency in using data to solve problems, and not so much on user-friendliness. This, as well as the prohibitive licensing costs, makes many businesses looking for self-service BI software to easily visualize and analyze data to seek Tableau competitors.
Also, Tableau is not very easy to run. You need to have someone who knows how to run SQL queries for customized workflows to make the most out of Tableau.
Example of Tableau report, source: tableau.com
For these and other reasons, many businesses are actively searching for other self-service power BI software and tools that aren't as expensive and do not require as much knowledge of SQL queries to operate. To that end, here's an in-depth look at seven Tableau competitors that perform similar functions and serve as perfect Tableau alternatives:
Table of Contents
SAS
The SAS statistical software is helpful for business intelligence, criminal investigations, predictive analysis, advanced analytics, and multivariate analysis. This data discovery tool allows businesses to access data across multiple sources.
SAS also helps professionals and other company employees to handle sophisticated and high-level analysis. Additionally, it is useful in information transfer across the organization.
SAS also has a customer-centered approach that makes it very appealing and easy to help you solve any issue you may have.
Here are some other features of SAS that make it attractive to businesses:
You can access its activities and applications from remote locations via the internet.
There is a one-to-many delivery model that allows application delivery to groups at a time, as opposed to the strict one-to-one model that only allows the delivery of applications from one person to another person.
Data display is visual, using graphs, reports, and other statistical graphics.
You can easily view raw data files in external databases.
The centralized feature updating allows users to easily download patches and upgrades of the software.
You can manage data easily using data entry tools for formatting and conversion.
Get SAS by simply visiting the webpage and downloading the software.
Pentaho
Pentaho, just like SAS, is a data warehousing tool and business analytic software. It is a business intelligence software that provides data integration, information dashboards, reporting, and OLAP services. It also has powerful extraction, transformation, and loading capabilities.
Pentaho data integration takes away all coding and complexity struggles and makes it easy to access data at the fingertips of any business.
Pentaho is straightforward to use and immensely customer-friendly. Its interactive approach makes it possible for business users to access, discover, and merge all kinds of data for easy analysis. Other features of Pentaho that make it a worthy data alternative to Tableau include the following:
You can accelerate the data pipeline on the platform.
A community dashboard editor allows for fast and efficient development and deployment of required data.
The embedded analytics is highly simplified.
The custom dashboards make it possible and easy to visualize data.
You can easily integrate loads of data without learning to code or hire someone who can code.
Pentaho is an enterprise platform that makes the acceleration of the data pipeline easy.
The smooth integration of all data makes the software easy to use.
You get operational reporting for MongoDB.
Pentaho is an alternative to Tableau for free, which puts it heads and shoulders above other self-service business intelligence software. You can download Pentaho on the website.
Sisense
Sisense is a business analytic software tool that is useful in the analysis and data visualization of big and disparate sets of data in real-time. If you wish to prepare complex data for creating dashboards with a wide variety of visualizations, Sisense is your go-to.
The company began in 2004 in Tel-Aviv. Since then, it has spread its wings to other major cities like Melbourne, London, Tokyo, Scottsdale, with its headquarters in New York City. Below are some cool features of the Sisense software that make it irresistible to business users:
You can use the software to unify all unrelated software in a centralized place.
The data visualization is eye-grabbing and wonderfully clear.
The user interface is extremely easy to work with – it is essentially drag and drop.
You can access dashboards remotely. This means a mobile device is enough to access and analyze data.
It can handle a lot of data at once and at a very high speed.
You can export data into printable document format (PDF), Microsoft Excel, images, CSV, and many other formats.
Anybody can build interactive dashboards without having a lot of technical skills, unlike most other business intelligence software.
You can create a single version of the truth with seamless data.
Sisense allows you to deliver interactive terabyte-scale analytics.
The platform provides you with ad-hoc analysis of high volume data.
It allows you to identify critical metrics using filtering and calculations.
It handles data on a scale on a single commodity server.
Sisense is one of the most recommended and reliable Tableau competitors, and you can get it by visiting the website. It also offers the option to watch a demo to see how it works before diving into it properly.
TIBCO Jaspersoft
TIBCO Jaspersoft may not have all the hype surrounding Tableau, but it has quite an impressive portfolio. Jaspersoft is a business intelligence tool that brings users worldwide more timely data inside their applications and business processes, using embeddable reporting and analytics.
The speed at which Jaspersoft works is commendable. It works to bring the most actionable data to its users in real-time. Add that to the fact that it is very cost-effective, and you have strong Tableau competition.
While all of these qualities are already remarkable, Jaspersoft has other cool features that make it one of the most brilliant Tableau alternatives:
Jaspersoft has its administration via a web interface.
You get a snapshot of external data.
It includes a data warehouse/dictionary layer.
It makes use of both ROLAP and OLAP.
It works to provide multi-data source reporting (blending).
The tool offers pixel-perfect reports and allows for report sharing and collaboration.
You can publish it to the web or PDF.
You can deliver to remote services.
It features a responsive design for web access and multi-tenancy.
It allows users to enjoy audit logging.
TIBCO Jaspersoft also works with many data sources and tools, including Oracle, IBM DB2, MS Excel Workbooks, Postgres, Google Analytics, SAP, Salesforce, HP Vertica, and Teradata.
If you want to get started with Jaspersoft, all you have to do is visit the website. You can also get the community/forum, social media, and video tutorials/webinar support options when you use a free trial version.
TIBCO Spotfire
TIBCO Spotfire is another wonderful recommendation that businesses use instead of Tableau. The tool came about in Somerville, Massachusetts, in 1996, but TIBCO acquired it in 2007.
Spotfire is a valuable and flexible tool used by businesses for data analytics. By performing this simple function, it aids business growth.
TIBCO Spotfire enables faster, simpler, and timelier reporting and analysis. It is popular as one of the complete Tableau alternatives in the market, as it helps make data visualization easy and fast for everyone who uses it. Other features that make it worthy of recommendation include the following:
It allows for easy deployment of new features to users.
It can leverage emailing reports automatically for in-office staff and remote staff.
When addressing bugs in the app, there is easy application updating for all users of the software.
You get accessible template spreadsheet reports and chats for daily consumption.
You can access a wide variety of graphs and chart formats.
Using formulas based on existing data elements, users can create and calculate new field values.
The platform features an all-around excellent user experience and simplicity.
Spotfire has a lot of wonderful features. However, some users have complained about the fact that upgrading the product can be a bit of an issue, and the web player design does not quite match current web standards.
Other than that, every other thing seems to be in check, including the company's support.
Visit the website to get the TIBCO Spotfire software.
Oracle Autonomous Data Warehouse
Oracle is a household name at this point in the IT world. Oracle Corporation is a multinational computer technology corporation with headquarters in California, United States. Oracle Autonomous Data Warehouse is a database designed to enable business intelligence activities by helping users understand and enhance their organization's performance.
The software treats every collection of data as a unit. This allows for secure storage and management of data by users. It is easy to manage huge amounts of data using Oracle so that many users can be able to access this data when necessary. Here are some impressive features of Oracle Autonomous Data Warehouse:
The platform offers real application testing.
It allows users to connect to the remote database, table, or view.
It provides support for virtualization.
It can work well for single-instance and real application clusters.
It helps distribute data the same way across all disks so that there is consistent performance.
You can use it on UNIX/Linux and Windows platforms without any hitch.
There is typical architecture between any private cloud and the public cloud that Oracle provides.
You can get Oracle Autonomous Data Warehouse on the Oracle website.
QlikView
QlikView is a business intelligence tool that helps business users create data visualizations, dashboards, and apps. As a data discovery platform, it provides self-service business intelligence for all business users in organizations.
QlikView, just like other software mentioned in this article, operates like Tableau. You can choose this valuable alternative for the following reasons:
The simple interface is easy to work with to create flexible and interactive data visualizations.
Its natural search helps with the navigation of complex information.
It has a high-speed response to changes and interactions.
It supports multiple data sources and file types.
It provides good security for all stored data and content across all devices.
You can perform relevant analyses sharing, including applications and stories that use a centralized hub.
Qlik generally has good reviews among business users and is a thriving Tableau competitor. Just like the others, the place to purchase QlikView is on the Qlik website.
Frequently Asked Questions Concerning Tableau Competitors
What is Tableau similar to?
Tableau, a data visualization software used by businesses to help them see and understand data, is similar to business intelligence platforms like SAS, QlikView, Oracle Autonomous Data Warehouse, Sisense, TIBCO Jaspersoft, TIBCO Spotfire, Pentaho, etc.
Is Tableau worth the cost?
If you are using big organization money, it's worth the cost. However, if you wish to use data visualization software for a small business, you might be better off buying cheaper software like the ones discussed above.
Which is better – SAS or Tableau?
Both have different features. While Tableau is a self-service business intelligence tool, SAS isn't. They match closely in performance, but many experts believe that Tableau is better. The only drawback with Tableau is the price.
Conclusion
No two service BI software can be the same, so it'll be almost impossible to find one that performs exactly like Tableau. However, if you are looking to cut costs and find a comfortable, drag-and-drop interface, most of the software discussed above will work well for you.
The software listed above can easily replace Tableau when you have no other options but to cut costs and look for cost-effective software for data visualization. Other than that, however, if you wish to use Tableau, it is still a viable and useful option. It will also help check the reviews by other business users to determine if these BI tools are worth your time before deciding to buy or get them.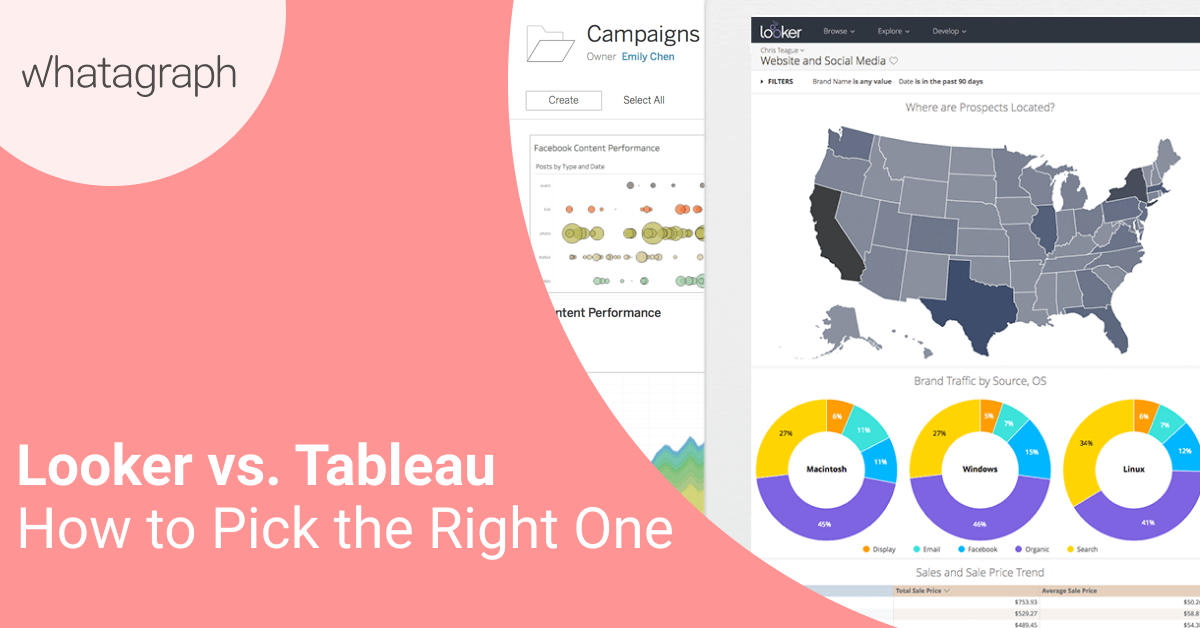 Business intelligence tools have no doubt grown as a necessity for organizations of different industries and sizes. Have you ever conducted an analysis in your search for business intelligence tools? This article seeks to examine the apparent differences between the two major business intelligence tools; Looker and Tableau.
Read more...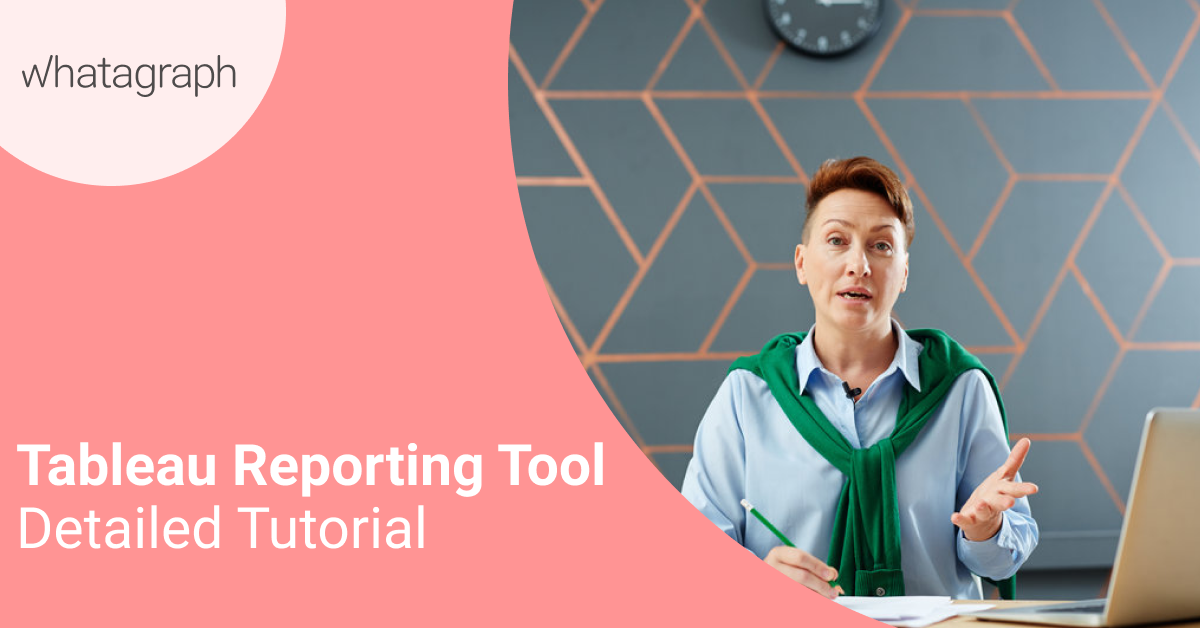 Data is the most important asset in any business as long as users know how to harness its power. Thanks to data reporting tools, anyone can understand the hidden insights of data and use it to make informed business decisions.
Read more...