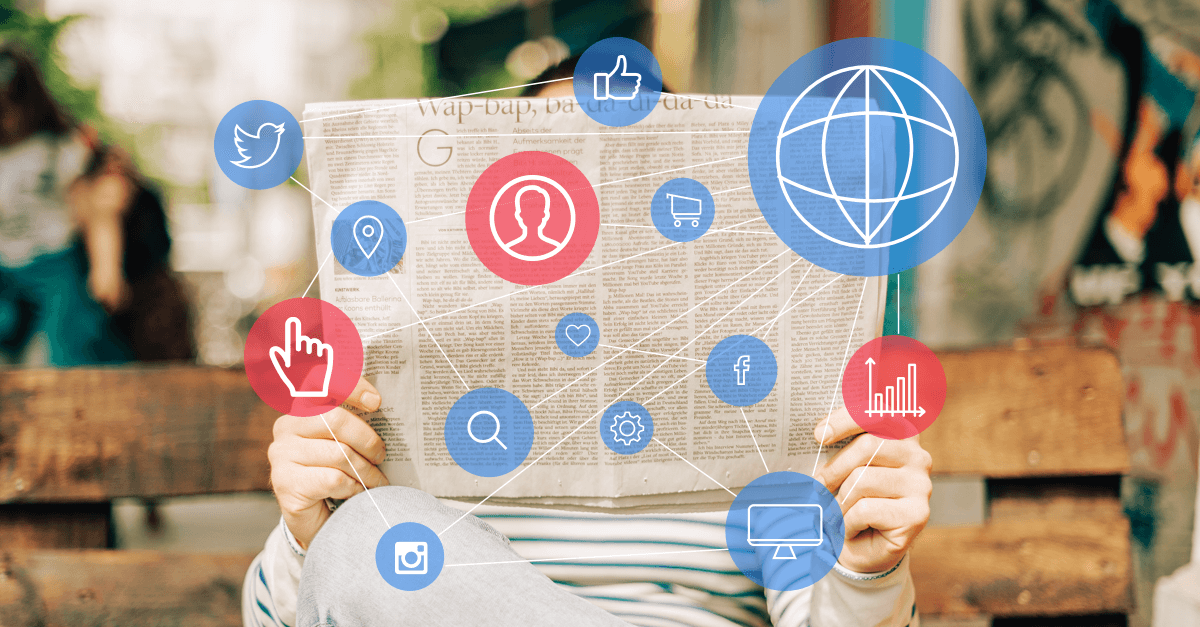 List of the best digital marketing agencies in Berlin
Feb 13, 2018 ● 10 min read
Looking for a top digital marketing agencies list in Berlin? Look no further!
We acknowledge that finding a digital marketing partner is becoming more and more difficult.

Most of the people you encounter after a Google search claim to be the best of the best. So how can you distinguish who is the best one?

I have spent considerable time analyzing and collecting the best agencies to partner up in Berlin.

Therefore after carefully analyzing and evaluating I have put up a list of the best digital folks in Berlin.

They can help you build up your brand and gain a better reputation using various strategies and following the right campaigns.


PANORAMA3000 started in 2002 and is a digital marketing agency in its core. Combining data with creativity, understanding social media as a great field of play and helping companies get fit for digital made them become one of the top digital agencies in Germany.

In the beginning, they worked for the music industry and helped artists connect with their fans online. Social media was the place to be for artists already 10 years ago - think of MySpace! The digital transformation of the music business taught them about the fundamental change happening in all industries worldwide.

Today, they help national and international brands with digital marketing and business strategy, coaching and qualification, digital campaigns, design and web development, content and community management, influencer relations and programmatic advertising.
Approach
Make the best out of digitalization and shape it. For the people: customers, employees, citizens. That's their mission!
Be creative with technology and don't be afraid to innovate.

Give people a stage! Try to involve as many as possible and find new structures for this fundamental change in communication. Look for trends, not for hypes. Stay curious and excited, try out new things every day, be brave, fail and learn.

Panorama3000 in few Words
Eye for the essential (In German: "Weitblick für das Wesentliche")

Awards Won
German Brand Award
German Design Award
Several Deutscher Preis für Onlinekommunikation
European Digital Communications Awards x


Some of their clients

STIHL
Deutsche Bank
Subway
Thalia
SIEMENS
Amazon, Adidas, Gegenbauer, SPD, Konrad Adenauer Stiftung, NABU, Emmi, Red Bull, O2, Casio, Arte, Visit Sweden, ProSieben Sat.1, Postbank

Testimonial
"Working with P3000 is a pleasure, they are fast and reliable, honest and straightforward, creative and dedicated." (Anna-Lena Bocz, thalia.de)

Why should people choose PANORAMA 3000?
It's fun to work with them! They are very organized which gives them space for creativity. They always challenge their clients into a more forward and fast-paced thinking.

What did we find interesting about this guys?
Their website is fine-tuned to the German consumer tastes. Great job guys!
The company was founded in 2012.

The company has evolved from a team of only three people to a company that has nearly 70 employees and 180 customers.

It has been one of the fastest-growing companies in terms of sales growth.
Company's Mission
They are optimizing the online marketing channels by KPIs and data-driven performance marketing.
Approach
They are applying Online Marketing with a focus on Search
Trust Agents in few words
Experts in SEO & Content Marketing
Awards Won

Deloitte Fast 50 Award 2017 (16. place)
"1000 Europe's fastest-growing companies" 2017, by Financial Times (144. place)
Wachstumschampions 2018, by Focus Business(138. place)
Clients
Expedia
Axa
Allianz
DFB
Douglas
Tchibo
1&1
Zalando
Testimonial
Wolfgang Gestrich, SEO manager at Douglas: 'In our cooperation with Trust Agents, we especially value their great technical expertise.
Optimization potential is rapidly identified, proactively discussed and subsequently realized.'
Why people choose Trust Agents?
One of their strengths is their conceptual approach: Instead of randomly stringing measures together, they have developed an individual and holistic concept that exceeded all the expectations.
Quality control and result monitoring are both self-evident in this context, and they are always pleasant to deal with.
What did we find interesting about this guys?
These guys have been able to grow their company very rapidly.
They have even managed to publish their online marketing book with a focus on practicality.
I found this particularly amazing! In addition to that, they have an interactive story-line of their company's history uploaded on their website.
We've been transformed into a GmbH with me (Marie Heimer) joining and Malte and myself sharing the Manager Director position. We are concentrating our services on the entertainment industry.
Who they are:
We are a creative- and marketing agency for the music and entertainment industry.

We design and execute campaigns – including concepts, target audience definition, project- and campaign-management, paid media and all other types of digital communication.

What we know is that every band, every artist, every festival and every brand is individual.
Company mission
We want to work hand in hand with artists and creative managers to help them take on the complex challenges of online opportunities and use these tools to their full potential. ease gives them the resources and competence to act independently and freely.
We want to be an artists' marketing department – not bound to any particular platform or channel. In this way we're different from any marketing department in a corporation because we always see the artist's brand as a whole and give them complete control of their rights and data.
We work strategically and creatively as a long-term partner by your side and we never forget who takes center-stage: The artist.
Approach
They use relevant, well-targeted online marketing campaigns and strong, strategic social media management to make artists and brands feel just as real in the digital world as they do IRL.
Services:
Concept & Ideas, Paid Marketing, Platform Management, Content Creation, Project Management, Coaching
Ease-Agency in few words
The digital entertainment agency
Some of their clients
Rammstein

Milky Chance

BMG
Testimonials
"Our online marketing campaigns for festivals like Hurricane and Southside are in safe hands at ease – big agency services with a casual and personal vibe" - Dario Dumancic / Coordinator Online Marketing and Social Media / FKP Scorpio
Why should people choose Ease- Agency?
There is no better agency in Germany for clients from the entertainment sector – 80% of their clients are from the music industry – and their mix of professionalism with a laid-back, personal approach makes their work priceless.
What did we find interesting about this guys?
I got astonished by the pictures on their website. it feels like they make music themselves rather than provide digital solutions.
This is a good approach because they have managed to connect and adapt to their client's cultural values.
Mimosa Agency was started in September 2016 to help companies communicate more efficiently.
One of the main founders, Camille has a solid record collaborating with agencies and companies in Paris, Brussels, and Berlin.
Danilo, the other founder of the company has a strong operations background.
His expertise allowed them to start a company that has an effective impact on their client's metrics while keeping a very straightforward relationship and process.
Company's mission
Mimosa Agency aims to help people and brands communicate effectively with their audience, all while keeping a close eye on metrics and numbers.
Approach
They are your on-demand marketing department. Hassle, nonsense, and bureaucracy-free. They focus mainly on building marketing infrastructure for clients and bring them traffic.
Mimosa Agency in few words
Affordable, hands-on marketing services
Clients
Brands: Hyundai, Paco Rabanne, Jean-Paul Gaultier

B2B blockchain brands like Animal Ventures, Fractal Launchpad GmbH, Kornit Digital (Industrial printers) and they are currently working with a domain registrar company as well as a cloud computing company.
Testimonial
"Mimosa is a great team to work with. Always upbeat and available. He easily took our vision for the Latana website and made it come true. We are happy to have a website that stands out from the competition."
"We've thoroughly enjoyed working with mimosa over the years. If you want a firm that's punctual, concise, creative, and frankly "gets s**t done" - Danilo and his team of visionaries are hands down a great choice."
— Tom Serres, Animal Ventures
"Danilo & Camille have helped with many of my business and personal projects and always deliver outstanding work. They're both super friendly, helpful and knowledgeable and I will continue to work with them in the future. I highly recommend working with their agency." Kat Young - Founder of the Event Series Salt +
Why should you choose Mimosa Agency?
They are good at turning complex problems into simple actionable goals, thus letting clients focus on their core business activities like sales, processes and product improvements.
They are also a flexible and reliable agency that avoids unnecessary complexity at all costs.
What did we find interesting about this guys?
They have an interesting portfolio of their favorite project! Some of them are amazing!
Mashup-communications was founded in 2009, the agency's CEOs Miriam Rupp and Nora Feist have been part of more than 200 campaigns within the past nine years. Nowadays the team consists of 20 PR and brand storytelling experts.
Company's Mission
With the power of storytelling, the interdisciplinary team of text talents, TV professionals, and strategists is supporting companies to discover new ways to find, shape and develop a brand identity built to last.
Approach
"They love to tell new stories" – this is the philosophy of the Berlin-based agency for PR and Brand Storytelling Mashup Communications. As such, they elevate target groups to heroes and corporates being their mentor on their very own brand journeys.
Mashup in few words
Holistic brands powered by storytelling
Clients
Wire
ECONYL® by Aquafil
Vattenfall Solutions
good healthcare group
Business Case
Since January 2016, we position ECONYL® yarn in the target group (producers of carpets and textiles, architects, and designers) as a qualitative and aesthetically high-quality alternative to conventional nylon 6.
Through the innovative ECONYL® regeneration system, the yarn is produced sustainably and fairly, environmentally-friendly, with an infinite life cycle.
As a result of co-operation with well-known textile and carpet manufacturers, ECONYL® yarn will also be able to strengthen its position in the B2B sector, thus becoming more attractive for future partners. To date, we have generated over 440 clippings in relevant print and online media, like WirtschaftsWoche Online, Handelsblatt Online, Stern, FAZ or Welt Online.
Why people choose Mashup Communications?
A brand is like a character in a story: Daredevil and fearless as Han Solo; enchanting, mysterious and caring as Mary Poppins; or wise and protective as Dumbledore.
With its characteristics, values, and goals an individual character is formed, including its personal history, attitude, appearance, and language.
For effective marketing and impactful PR, every organization needs a face and a brand story to tell that serves for identification inside and outside.
With exciting stories on the founding, vision and important milestones, our PR consultants make sure your company gets attention from your audience and the media alike.
In addition to that, the power of stories can also help brands in the field of recruiting, to address the right applicants and keep the best employees motivated.
The crucial factor is to develop content that can continually be told on all communication channels.
We help to identify strategic platforms, topics, and formats and develop holistic storytelling concepts.
In this way, brands can entertain, inform and involve their audiences chapter by chapter.
What we found interesting about this guys?
They have utilized the power of storytelling to bring brands to life. It can be witnessed on their front page. Worth exploring it!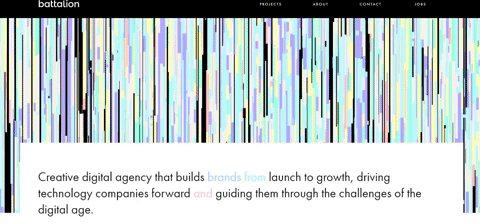 Battalion was launched in Berlin in 2012.
The agency specializes in supporting Berlin's booming technology and start-up industry.
After developing a reputation for quality work and fair prices Battalion has worked with well known and established brands like Soundcloud and Eonline.
They now have offices both in Berlin and Manchester.
Company's Mission
Thinking big isn't just for big brands.
For them, a brand is not just a logo, but a promise of an experience.
They invest the best of their skill set in giving life to brands that grow over time.
They are passionate about the challenges of the innovation ecosystem.
There are less time, less money and more certainty and their job is to help technology businesses convert.
When you work with them, they become part of your team and you part of theirs.
They are not always "Yes men" though and transparency helps them achieving results for you, even if it sometimes means saying "no".
Their core team is an international group of experts from the UK, Ireland, Brazil, Australia, Germany, Finland, Sweden, and the Netherlands because they know that diversity is fundamental to creativity.
They are the next generation digital agency. They are Battalion.
Approach
They are brand builders
They know startups
They believe in thinking big
They are your partner
They are the next generation digital agency
They are not always "Yes men"
They master the creative process. They revitalize brands and make them market-ready.
Battalion in few words
Flexibility, Challenge, Entrepreneurship, Nerve, Curiosity, Creativity
Some of Battalion's clients
Soundcloud
Lab1886
Swisscom
Hello Fresh
Why should people choose Battalion?
For the founders of technology companies who are seeking business expansion and branding excellence, Battalion is the go-to digital agency. They are an interdisciplinary creative team within the technology field who build brands from launch to growth, driving your business forward and guiding you through the challenges and opportunities of the digital age.
What did we find interesting about this guys?
Their website design is astonishing. It portrays their high tech environment within which they are operating.
Exozet was founded by Frank Zahn in Berlin in 1996, originally as a multimedia agency. In its early years, the music industry was the driving force behind the young company. Exozet has built websites, produced CD-ROMs – but also commercials and everything that can be digitally generated with a computer. So their DNA is digital.
In their history of more than 20 years, they have more and more become experts for a digital change. Today, they offer their clients a wide portfolio of strategic consulting and service design, user experience and interface design as well as agile technical implementation. Their current focus is mainly, but not exclusively, on mobile apps, virtual and augmented reality applications as well as on NewTV and video management solutions.
Exozet is one of Germany's leading digital agencies in the media and entertainment segment and furthermore works for clients in the areas of automotive, finance & insurance, and corporate.
Exozet currently has about 150 employees working in offices in Berlin, Hamburg, and Vienna. Headquarters are in Berlin – since 2014 in the former Tempelhof Airport building.
Misson/Company's approach
"We make millions of people smile." That is our mission – and our motto when developing digital products and services for and with our clients. We rely on creative methods such as design sprints, ideation workshops, and an agile development process to create innovative solutions that inspire – now and in the future. We collaborate as a team with our clients and place our focus on the users
Awards Won
Annual Multimedia Award 2020
Next Reality Contest Community Award 2019
Annual Multimedia Award 2019
German Brand Award 2018
Some of their clients
Audi
Volkswagen
Deutsche Telekom
DAZN
ZDF
BBC
Deutsche Welle
Siemens
Europa-Park
Testimonial
Michael Adolf, Head of Digital Content and VR at Audi: "The Exozet VMS is a success story at Audi."
Why should people choose Exozet?
Passionate consultants and developers: They love and live the digital change. Since 1996. And that is what still defines them today: The passion for innovative technologies and digital solutions. They are burning for what they do.
Cooperative partnership: Clients are true partners for them. Not just a motto, but a method because they bring experts together: Their own, their clients, and those around which everything revolves – the users. That way, they develop solutions that inspire.
Sustainable concepts and products: The Next Generation: It's important to them! That's why they look to the future and develop products and services which will still go down well tomorrow – with everyone, also with the next generation of users.
Distinguished solutions: They don't want to meet expectations, we want to exceed them. That's why we work with agile methods and love to questions things and make them even better. Again and again, until they reach the perfect product. That they succeed in this endeavor, not only their clients attest to, but also several awards they have won.
What did we find interesting about this guys?
Their section of selected works where you can witness the value that their services have offered to other organizations. Uhura is a marketing and technology agency that enables brand conversation through content strategies, platforms and story-driven campaigns that reach and involve your audience. Uhura is a founding partner of the independent international digital agency network Affinita with over 150 digital Experts all over the EU.
Approach
They combine the strategic excellence of consulting company with the agility of a creative agency.
Uhura in few words:
Creation. Technology. Content.
Awards Won
Over 20 national and international awards:
ECON Award 2017 – Best Video Production
International Digital Communication Award Gold –Social media
FOX Awards
German Design Award
Lead Awards
Best of Corporate Publishing Award
Deutscher Preisfür Online kommunikation
Internationaler Deutscher PR-AWARD
Annual Multimedia Award
Some of their clients
Total Deutschland
Berlin Fashion Week
Warner Brother
SAMSUNG
Bankenverband
Lekkerland
Sirona Dental
Cvent
SIEMENS
City of Berlin
Testimonial
"Uhura manages to combine the excellence of a business consultancy and the flexibility and responsiveness of a start-up for our social media work"
Alice Schumann Marketingleitung (Total Tankstellen)
Why should people choose Uhura?
Because they get a combination out of the strategic excellence of consulting company with the agility of a creative agency. Uhura stands for long-term partnerships within an ever-changing market landscape.
What did we find interesting about this guys?
They have a long collection of awards and achievement they have reached throughout their history.
Crispy Content was founded in 2010 as a content agency. They stepped into Content Marketing in 2012 and approached B2B Market in 2013. Since then they have been Germany's leading agency for ROI driven Content Marketing. They provide premium content marketing services for your complete marketing and sales conversion funnel to create a long-lasting ROI for your business.
Approach:
VALUABLE CONTENT
TAILORED TO THE AUDIENCE
DELIVERED AT THE RIGHT MOMENT
PUBLISHED to THE BEST CONVERTING DISTRIBUTION CHANNEL
ROI DRIVEN CONTENT MARKETING
Crispy Content in few words
Creativity, Performance, Marketing Intelligence,
Some of their clients
Viacom International Media Network
Red Bull Media House
TremcoIllbruck
Allplan
Testimonial
"Berliner GerritGrunert is a force. Creative from head to his toe with extensive experience, he delivers the content marketing ingredients to his clients that add up to a recipe for their success. Throughout, he always finds the appropriate tone and focuses on measurable results. He is in demand internationally as a speaker on this topic, but always remains authentic." AnsgarWollnik, Oracle Marketing Cloud
Why should people choose your Crispy Content?
People should choose Crispy Content if they want to achieve their business goals through creative content – predictable, reliable, scalable.
What did we find interesting about this guys?
The presentation made by Gerrit Grunert at summit 2017. It is insightful and inspiring!

Hy.am studios were founded in July 2016 by Mischa Bitten and Oliver Bronner, two product designers who met while they were working together in senior roles at a Berlin start-up.
Together, they founded Hy.am studios to support start-ups and brands with their product and brand development.
Hy.am studios have grown rapidly and are proud to have worked with several highly exciting clients such as Nike, Bumble, and Casper.
Hy.am studios offer services in the areas of strategy, design, branding, marketing, social media, and e-commerce.
Approach
As they say "Be bold, get sh*t done!".
Their clients play a crucial role in the brand/product development process. From the first meeting to the final product, they take an active role in their team.
Any project of theirs begins by looking at the needs and wants of their client's customers and how they can deliver value for them.
Once they establish the client and customer objectives, they go into a deep-diving research phase where they uncover insights and explore ideas that guide their design process.
Afterward, they diverge and explore potential ideas that they eventually validate in-house through agile methodologies with potential customers.
Based on the insights that they gain, they start building the brand or product.
Hy.am Studios in few Words
Bold, ambitious, on-point, detail-oriented, future-thinking
Awards Won
Top 25 Apple App Store App (with the Home24 iOS App)
Some of their clients
Nike
Casper,
Bumble
Home24
Grover
Lufthansa
Rocket Internet
Telekom
Testimonial
"One of the best players in Berlin profoundly trusted and always on top of their design game."
- Theo Poursanidis, Founder Casa Home & Living
Why should people choose your Hy.am studios?
With more than 10+ years of experience working in and running their successful start-ups and e-commerce businesses, their team understands the challenges and needs on how to build successful brands and products is constantly changing market environments.
What did we find interesting about this guys?
They offer a variety of services such as branding, Ux/UI Design, E-commerce, marketing, and social media. Most of the things you need to succeed in a digital world.
Delasocial is a digital marketing agency based in Berlin. They specialize in community management, content creation, influencer marketing and designing a customer experience that rocks.
Approach
Delasocial's motto is "Innovate fast or die slowly". Today differentiation in the competitive environment means understanding the customer journey and human behavior in a digital space. Together with clients, they take advantage of individual interactions with customers at every touchpoint to craft strategies that outperform your business objectives and KPIs.
Delasocial in few words
Fearless, Fearless, Fearless, Fearless, Fearless
Some of their clients
Volkswagen, Bosch Power Tools, Miele, Electronic Arts, Signal Iduna, Rotkäppchen-Mumm
Why should people choose Delasocial?
Around 50 experts from account management, strategy, design, production, media, and development will come knocking on your door if they don't hear from you first.
What did we find interesting about this guys?
Their website has a creative, glamorous and modern appeal! It certainly deserves a medal for creativity!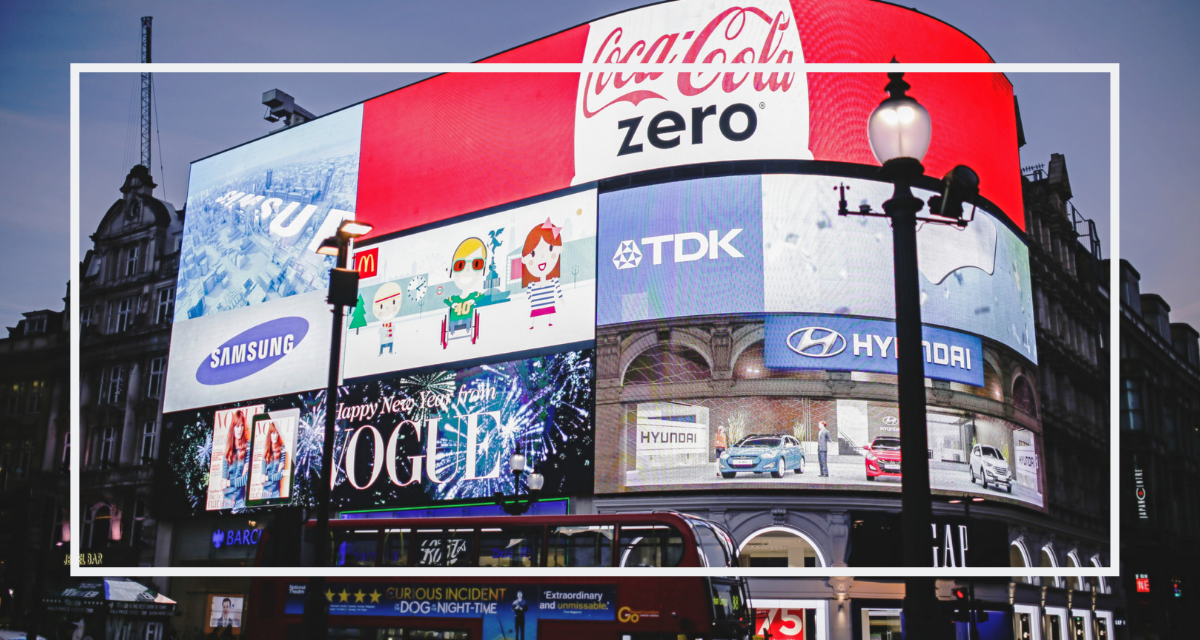 Check out the most powerful marketing campaigns of all time! Tears, laughter, and amusement are guaranteed! Some of the brands might totally surprise you.
Read more...