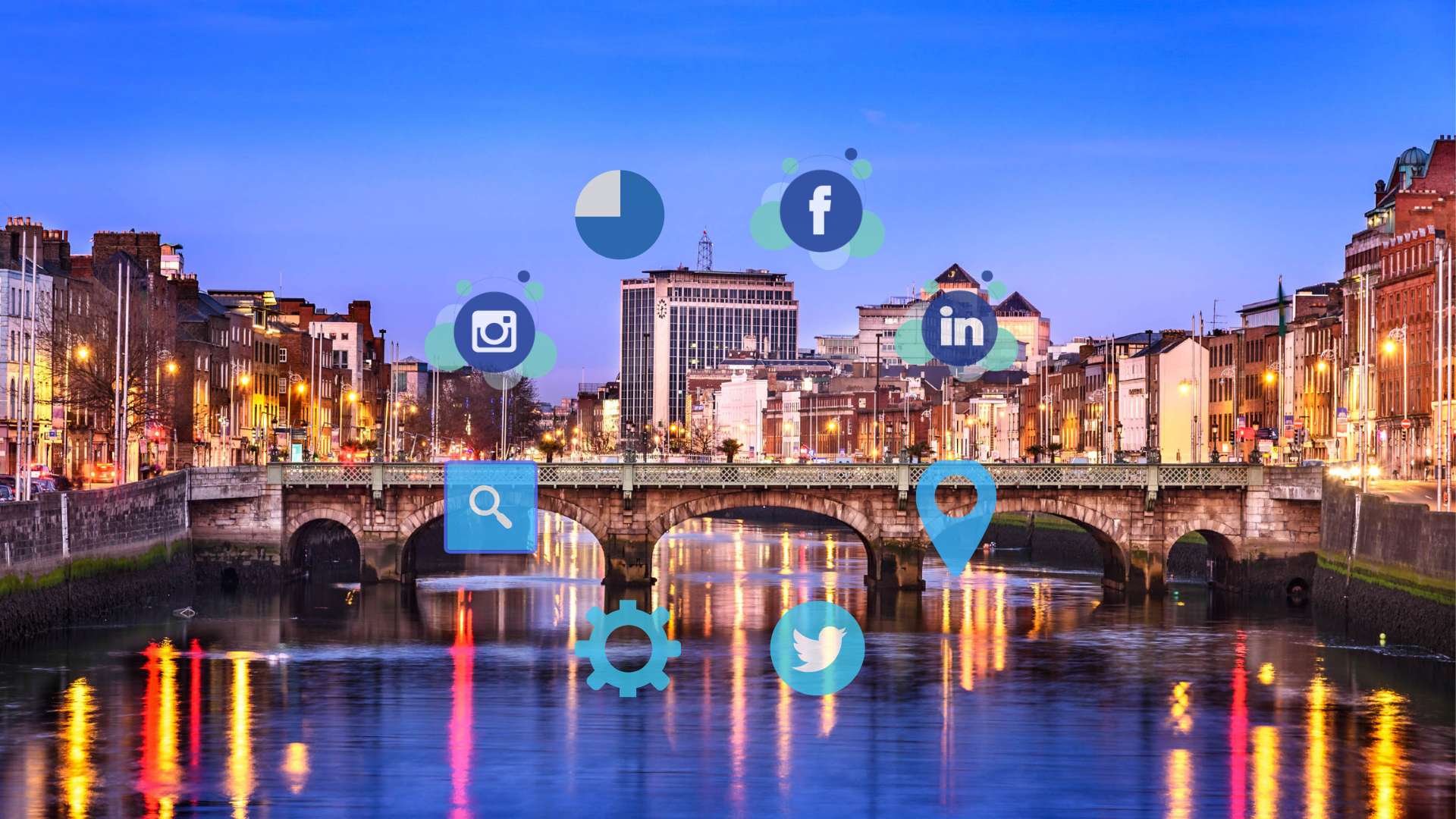 This is a list of the best digital marketing agencies in Dublin
Wondering which are the best digital agencies in Dublin? We've prepared a list of the most innovative, creative, and outstanding agencies that we believe are worth your attention.
Dublin is admirable and deserves attention not only because of its rich history, great variety of museums, striking architecture, or mouth-watering Guinness beer.
Besides all that, it is full of creative, talented, and open-minded people who work hard to bring the marketing world some new range of colors.
Here we've listed the most innovative, creative, outstanding, and award-winning digital agencies in Dublin, which help businesses in building strong marketing strategies and exceeding their expectations in delivering the best results.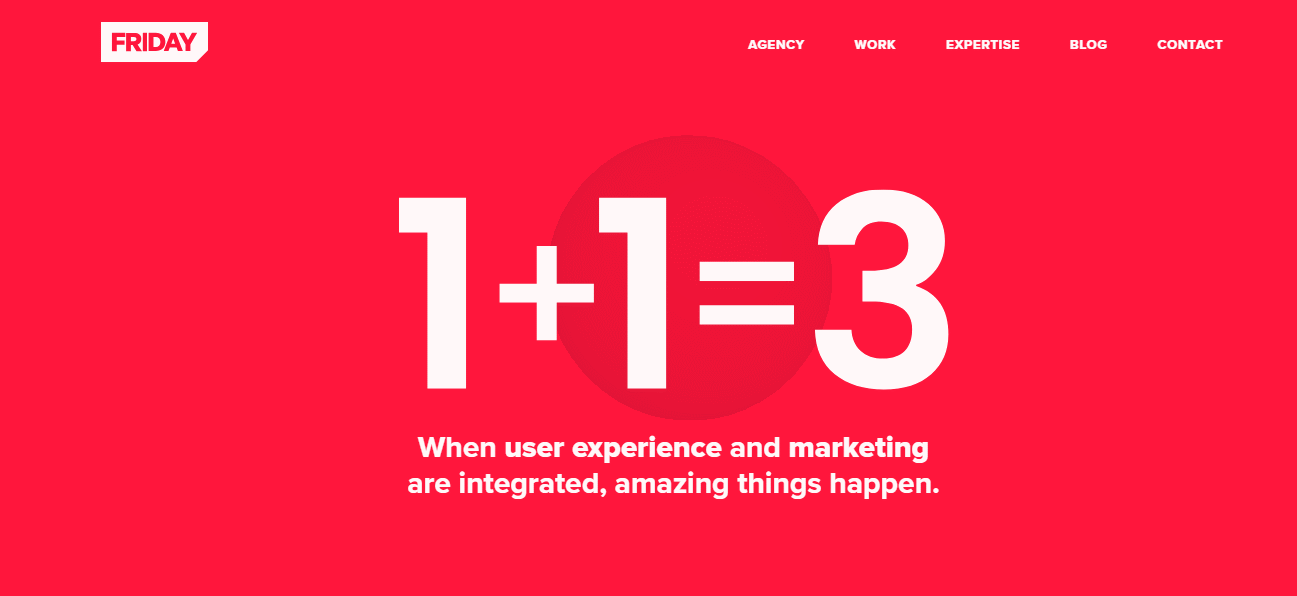 Friday has a team of people with diverse passions, skills and life experience. They've changed the way how people and brands communicate. Their expert skills lie in understanding the full scope of audience's lifecycle, and by successfully applying it in their creative executions.
Company's mission: Making digital experiences better by removing friction between brands and their audiences.
Company's approach: Friday focuses on collaboration and understanding user behavior to help their clients be successful. Using research and data, they put your users as both your starting point and ongoing reference point, keeping them at the core of every design and business decision. Friday gets the thinking, objectives and team aligned around the strategy, to ensure efficiency through the process with better, more accountable results. Finally, they create and launch transformative digital experiences that blend design and functionality, optimizing for engagement and conversion.
Awards won: Best Web Only Publication at the 2015 Web Awards; Best Website, Best Social Media Campaign, Best eCommerce Execution by a Retailer at the IIA Net Visionary Awards 2016; Best User Experience, Best eRetail, Best Agency at the 2016 Eir Spiders; Best use of Video in Digital Marketing at the 2017 IIA Net Visionary Awards.
Key clients: Fulfil, Saint Patrick's Cathedral, Danone, Marram Co.
Testimonial: "Working with Friday's team is a great experience. Their talent, skill and advice have been instrumental in taking the product to market. We've had hugely positive feedback and I'm looking forward to taking out partnership long into the future." - James Jarvis, Founder & COO, Marram Co.
Why should people choose Friday? They do a really good job in understanding the client and their audience in order to bring the best results. Besides that, they meet and exceed the requirements in each and every area, on budget and on time. They are pleasant to engage with, thus they manage to build a strong connection and trust among their clients.
Don't forget to check out their blog where Friday shares the most recent trends and useful tips on various relevant topics such as marketing, e-commerce, SEO, technology, productivity, and more.
Founded in 1999 Ebow is now one of Dublin's leading creative digital agencies. They specialize in online brand positioning using such marketing tools like Responsive Web Design, Strategic Email Marketing, SEO, PPC Management, Blogs & Content Marketing, A/B testing, Specialized Landing Pages, Infographics, Social Media and Viral Marketing.
Company's mission: To produce creative work that fulfills the main role of digital marketing - the creation of revenue through sales and brand awareness through content.
Company's approach: They build strong and creative websites and drive real traffic by offering services, such like digital positioning, consumer insights, marketing & strategy, social influence, search & channel marketing.
Awards won: Digital Media Awards 2016, The Drum Search Awards 2016, ICAD Awards 2015, New Media Awards 2012.
Key clients: Audi, GAA, O2, Disney, Safefood, The National Archives, Belfast Telegraph.
Why should people choose Ebow? Ebow's main characteristics for which they gain and maintain their clients' trust is professionalism, honesty and ability to complete excellent work on time and on budget. All of that had enabled Ebow to work with some of the largest and most innovative brands, companies and public bodies in Ireland.
One more thing we found interesting about Ebow is that it's not only a digital agency but an art gallery too, where one would be amazed by the exhibitions and shows Ebow team keeps organizing and surprising their audience with.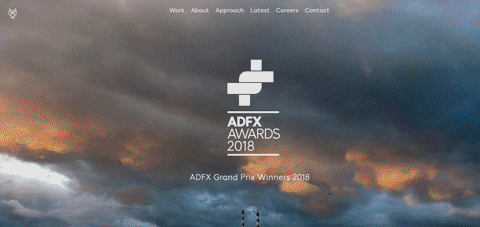 Huskies digital agency was founded in 1998, and today, they help brands to transform their business by structuring the most creative campaign strategies in order to deliver brand fame and performance.
Company's mission: To build the connective tissue between people and brands.
Company's approach: They achieve their goal by gathering a mix of their very best strategic, creative and digital specialists into collaborative, flexible teams that adhere to their three core principles: putting people first, creativity, and connected thinking.
Awards won: Grand Prix Winners 2018 at the ADFX Awards, Shark Awards, ICAD Awards, European Search Awards 2017, DMA Awards.
Key clients: Nissan, Guinness Storehouse, Carlsberg, Sage, GAA, Kerrygold.
Why should people choose Huskies Agency? They manage to deliver your brand in the most innovative, creative, and remarkable way. They exceed the expectations of their clients by bringing the best results.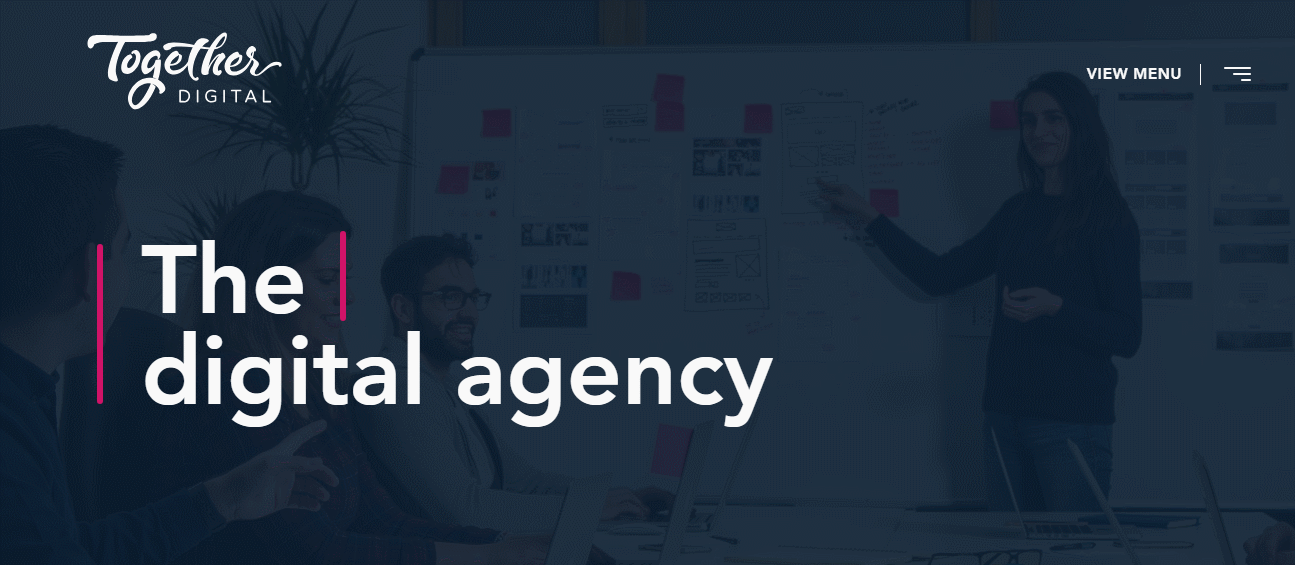 If predicting the lead flows, attracting the right customers and filling all of you capacity are the main reasons that make you stress out a lot, Together Digital is ready to help you with the assistance of their diverse and creative team. Specializing in various fields, such as strategists, designers, developers, marketers and project managers, they bring you the best they can in building and leveraging high performance digital platforms.
Company's mission: Focusing on results, keeping it simple, continually improving and innovating, winning together.
Company's approach: Team is revolutionizing how businesses think about digital. They combine innovative strategic thinking with the very latest software tools to deliver remarkable results for their clients while providing research, strategy, web design, web development, digital marketing and support services.
Awards won: Together Digital is a winner of 12 National Web Awards, including Best Large Web Agency at the Eir Spiders; nominated for Best Strategy, Best Website, and Best Collaborative Campaign in 2018 Digital Media Awards.
Key clients: Digital Marketing Institute, Modivius, Dublin GAA, IFAC, PwC, Spar.
Testimonial: "We were really impressed with the people, both in terms of not only their technical knowledge, but their willingness and ability to understand our business, our industry and our members." - Pat Lardner, Irish Funds, Chief Executive.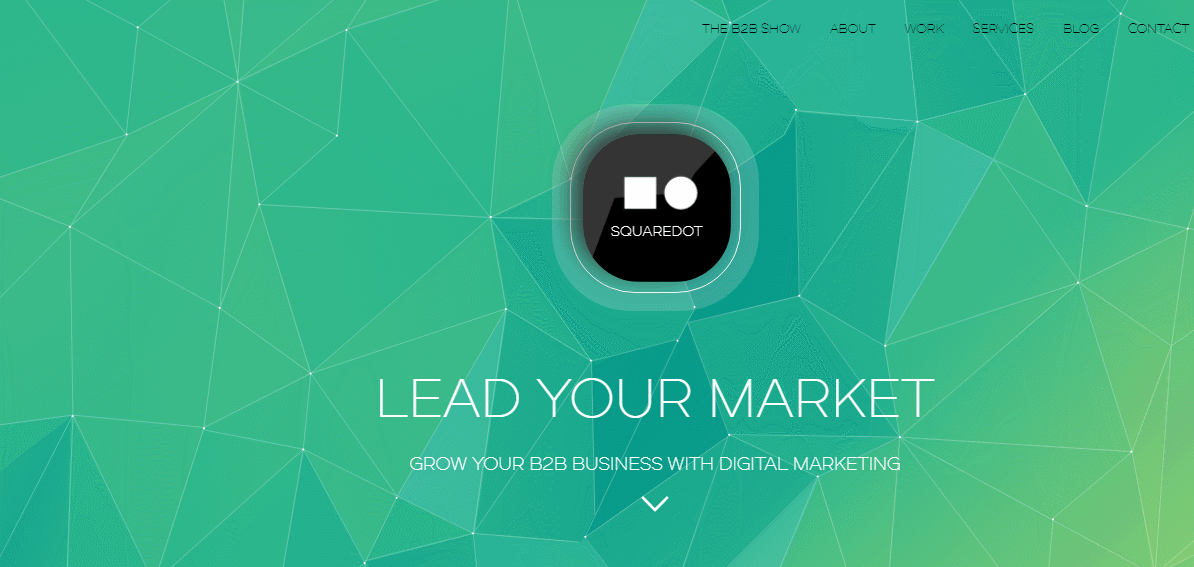 Squaredot offer B2B tech clients the full suite of digital marketing services. Starting with discovery workshops and in-depth persona and industry research, Squaredot generates insights that inform strategy, positioning, planning, creative and content.
Outputs typically include website design and development, thought leadership content marketing, digital PR amplification and social media brand campaigns
Company's mission: Make B2B Tech clients famous to their audience, generate quick wins through lead generation programs and sustain growth through long term brand building.
Company's approach: Squaredot believes the secret to great B2B marketing, is not just funnels, tactics and metrics, but the forgotten art of building your brand. Lead generation activations that appeal to the rational mindset, are undoubtedly important, but Squaredot believe emotions also play a big part in B2B decision making. Personas are people after all. This is where the power of the brand pays off.
Awards won: Spiders "Best B2B Campaign" 2019, Hubspot Impact Growth Story Grand Prize 2018 and 2018 Impact Graphic Design Grand Prize 2018 winners.

Key clients: Travelport, Travelport Digital, Arkphire, Intact Software, Origina, BOIPA, Tech Data, Deanta Global.

Testimonials: 'We've been working with Squaredot for a number of years and we work very much as a partnership. They understand our business, B2B marketing and the inbound methodology. Squaredot worked hand in hand with us to create and deliver this end to end campaign, including the digital hub, eBooks, research and related content that delivered exceptional results for our business' Aisling White, Head of Marketing, Travelport Digital.
Why should people choose Squaredot? Ambitious B2B tech companies should choose Squaredot if they seek to benefit from long term brand building, coupled with the engineering of all the content, tools, tactics and measurements of lead generation and quick wins.
Moreover, they have The B2B Show, where they display the success stories of sales and marketing from some of Ireland's leading B2B practitioners, don't forget to check it out!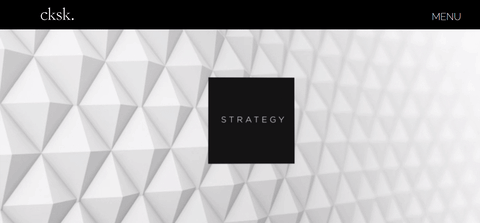 CKSK is a creative digital agency offering a variety of services to clients who have all kind of requirements. They believe that now advertising is no longer just about the promotion of a brand or product. Rather it must utilise the power of remarkable technology and is used as a part of our daily lives. CKSK is here to offer their help in the challenging and constantly changing digital world.
Company's mission: They are Strategists, Commercial Planners, Creatives, Content Specialist, and Digital Engineers, working together to help brands make meaningful consumer connections in a digital world.
Company's approach: Through their three pillars of Strategy, Experience Design, and Commerce they create digital communications, products and experiences for brands across mutilple touch-points, designing them to simplify the complex, to engage, influence and entertain.
Key clients: Heineken international, Coors Light, KBC Bank, PlayStation, Dublin Airport, Jameson, Absolut, Powers.
Why should people choose CKSK? CKSK believes that ultimate success comes from effectively joining up all the digital dots to deliver a seamless digital journey, in any direction and for any lenght the consumer chooses. For too long eCommerce has been seen as a final destination of a series of often random connections. CKSK believes multi-channel sales conversion simply means that at any point and at ant time, a person should be able to buy what you sell.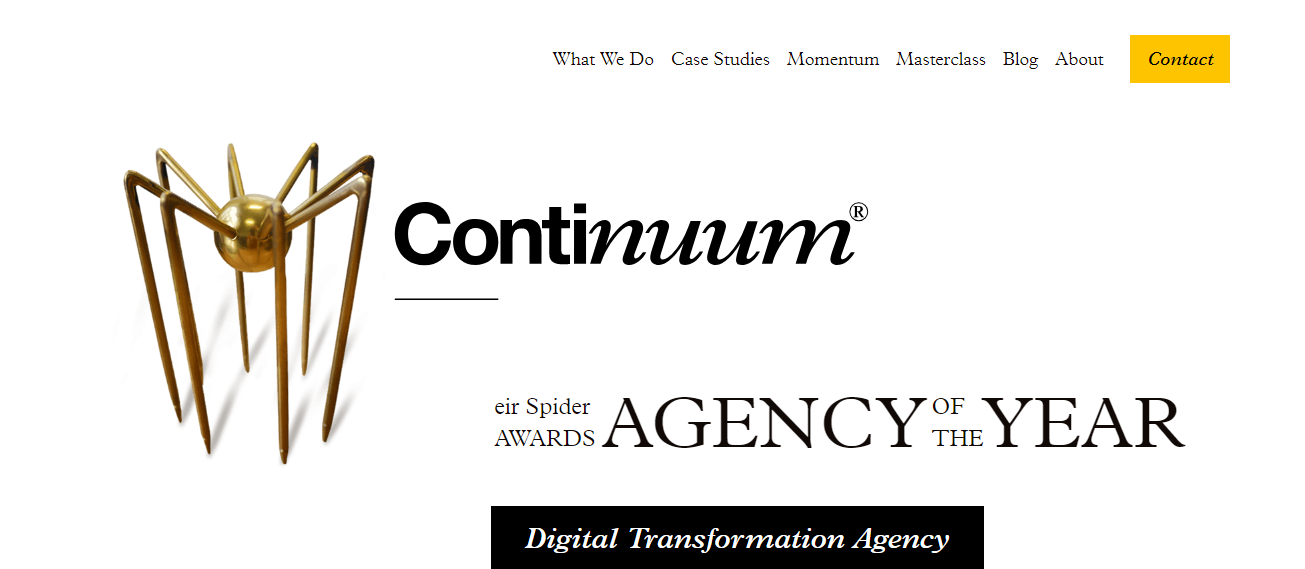 Continuum is a full-service digital agency founded in 2002 and since then helping their clients to build smart and innovative online solutions with offices located in Dublin and New York. They called themselves "Continuum" since they are focused on continued and sustained partnership and growth.
Company's mission: To create experiences that transform brands.
Company's approach: Through results driven Digital Strategy, Web Design and Development, and Digital Marketing they transform businesses and provide growth strategies that work.
Awards won: Agency of the Year at the 2017 Eir Spider Awards, Best Website at the 2016 Digital Media Awards, Best in eRetail at the 2015 Eir Spiders Awards, and for two years in a row were listed in 2015 Bussines and Finance "Tech 100 – Ireland's leading Tech Companies".
Key clients: Tesco Mobile, IDA Ireland, Ireland's Legacy, Credit Union, Volkswagen, Nissan.
Why should people choose Continuum? Since digital landscape is changing and developing constantly, they follow the philosophy of never standing still and help their clients not to get lost in this challenging digital world. They fully understand today's digital trends and manage to connect their knowledge with what their clients really need. Moreover, they love what they do and like to give back! Each year they help tech and marketing focused start-ups with various services, often for free or at favourable rates.
Which one do you choose?
Which digital agency is your favorite? If it's not mentioned in the post, drop us an email and we will look it up for you.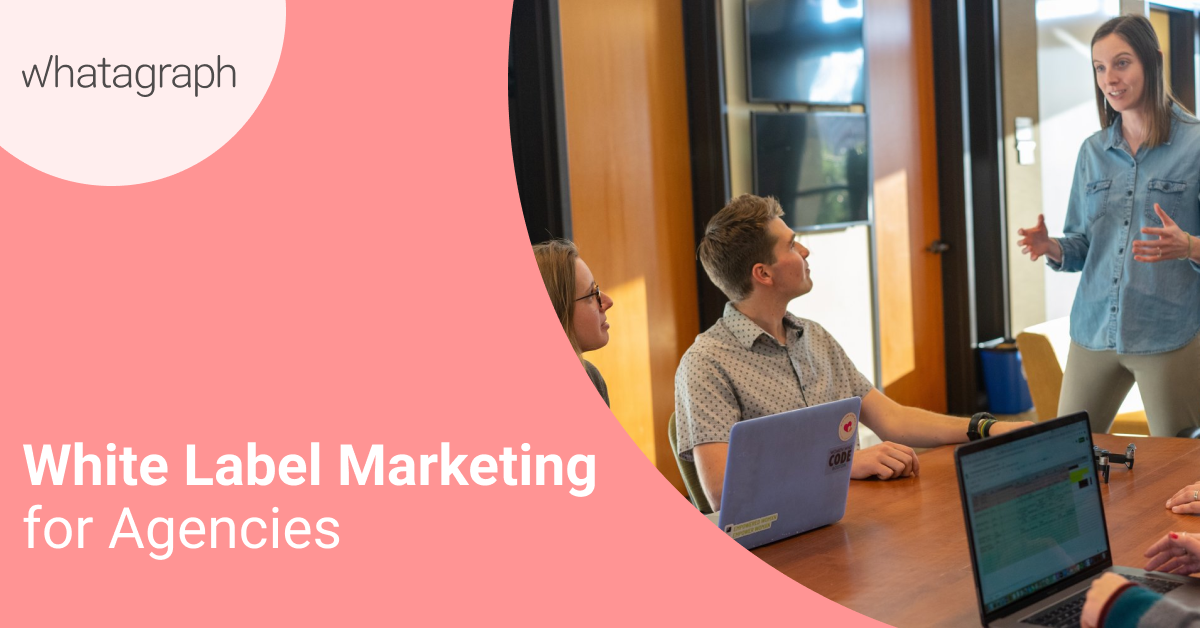 Many business professionals often desire to engage in everything that concerns their businesses by themselves. Interestingly, this is a wrong step as it could hamper the growth and development of their businesses if not done in the right way.
Read more...