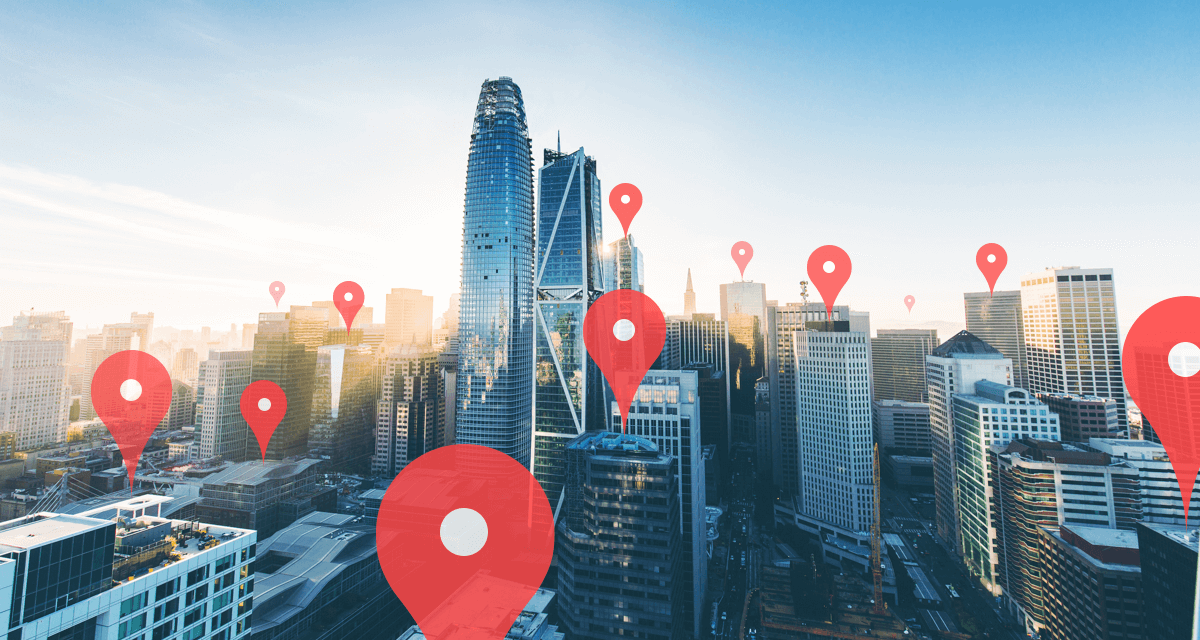 This is a list of the best digital marketing agencies in San Francisco
Every company needs a good marketing agency to have their back, but how to choose the best one? Find the answer below!
The rapid change of technology has shifted the way we conduct our activities from analog to digital.
The amount of content consumed online has increased drastically.
Therefore it is very important for marketers to seek awareness in the online world.
Marketing mix has to focus more on digital marketing strategies in their marketing campaigns. The fact is that the online methods of communication are becoming quicker, adaptable, pragmatic and efficient.
With the process of online marketing requiring large data and more directed campaigns, a considerable amount of companies decide to hire digital marketing agencies to take their business to the next stage digitally.
The factors influencing these decisions are different from business to business.
Let's look up the best digital marketing agencies in San Francisco. It is important to note that there is a large number of companies offering digital solutions to businesses in the United States.
So here is the list!

Founded in 1999 by a group of designers working together as peers on hard problems. The team was interested in making products and services that would build and define strong brands. They wanted to work on every platform they could and deliver with rigor and finesse.
Company's Mission
Method aims to create value and impact through the design of meaningful brands, digital products, and service experiences. Their work enables organizations to stay relevant and transforms their ability to make, adapt, and grow.
Approach
Method clarifies intent and purpose.
It helps the organizations identify meaning and purpose. Also, it collaborates to define brands and translate them into business value that's relevant, coherent and differentiating.
- Research and insights
- Brand strategy
- Business design

Method defines coherent experiences.
They use research and brand as decision-making tools to define experiences that are meaningful, engaging, and that customers actually want.
- Experience strategy
- Service design
- Product strategy
Method makes it happen.
It creates impactful digital products and services, helps organizations to align with customer focus, and help build internal design capabilities.
- Product design
- Product development
- Organization design
Brand in 5 words
Craft, rigor, experimentation, empathy, curiosity
Awards
Two Times Winner Of San Francisco Ballet in 2017
Four Times finalist in Vivi Awards
Gold for Best UX for NonScreen Interaction in UX awards
Dalton Maag merit award
Best Mobile &Tablet innovation, Best Designed Site &Use of Photography by Reuters
Various other awards for Interactive media, video sharing, best visual design and Tech Achievements
Gold mark Award By CTAM Gold
Clients
Salesforce, Microsoft, Google, Ubisoft, San Francisco Ballet, Clear, LUSH, Evry.
Testimonial
'One of the outcomes we didn't expect, was that through this process we would reexamine the very fundamental way that we communicate about ourselves. Through our work with Method, we were reminded to put our brand forward and to elevate the institutional values. This was a huge gift for us and something that really hit the core of who we are and how we work.' - Thomas Weitz, Senior Manager, Digital Marketing, San Francisco Ballet.
Why people choose Method?
Method enables organizations to grow. A significant part of their work goes to support businesses in building capabilities and design-centric culture by serving their clients on a project and advisory level.
The company focuses on purpose, progress, and impact. Their approach is flexible and based on rapid design iterations driven by insights, prototyping, and continuous validation.
The company aims to be a partner for the long run. Their values go beyond the scope of projects. First and foremost, they operate as advisors providing strategic design support before, during, and after project work.

Method bridges the gap from vision to execution. Together with Global Logic (Method's parent company), they are able to support all stages of product development and bring products to market.
What we found interesting about these guys
Very interactive webpage. Especially the 'What we do video!' An absolutely amazing visualization. Great job.
Instagram page. It's cool, fun, informative and refreshingly innovative.

Hero_digital consists of multidisciplinary teams that collaborate from project kick-off through to launch, integrating strategy, design, engineering, and analytics on brand experiences that keep customers engaged. The company was founded in 2014 and has offices in San Francisco, New York, Seattle, Philadelphia, Dallas and Los Angeles.
Approach
Hero_digital was born to create lasting, impactful customer experiences. With this singular focus, they have assembled an agency with the precise mix of skills and customer experience expertise brands need to delight their customers with every interaction.
They see CX as connected across channels. A user's experience should be seamless as they move between mobile apps, websites, and in-store experiences. To deliver on this, they combine experts in CX strategy, design, engineering, and data. A Hero executive oversees every project so your experience working with them is as great as the customer experiences crafted for your brand.
Brand in 5 words
Trusted, Bold, Relentless, Results-Focused
Awards
-Davey Award Best User Experience & Homepage for Western Digital
-Davey Award Best Hospitality Website for Tenaya Lodge
-Communicator Award for American Standard
-W3 Award for Sunrise Senior Living
-Entrepreneur Magazine: "one of the most entrepreneurial companies in America"
-3x Sitecore Site of the Year
Partners
Nordstrom, Salesforce, Aramark, Microsoft, Belkin.
Testimonial
'We chose Hero_Digital because we knew their first interest was in our success. They understood our CX goals and were able to deliver a strategy-led experience that exceeded our expectations,' - Christopher Sawyer, Director Digital Campaigns, Nerium International.
Why people Chose Hero_Digital
They want a trusted advisor who deeply understands their business goals and can support from strategy through ongoing technology innovation. They want an agency partner who doesn't just talk about data; they actually use it to ensure projects deliver results. They want to work with the best (and kindest) minds in digital design and develop breakthrough experiences that delight customers and grow their business.
What did we find interesting about this guys?
At their website, you can find professional life stories of the people that make things happen.
They also have made a public commitment to diversity which is essential for their innovative growth and success. Timelapse is a San Francisco-based digital marketing and design studio founded by Oliver Roth. Olivier launched Timelapse to help innovative marketers and business owners propel their projects and organizations forward through marketing and design.
Approach
They work closely with their clients to identify new insights, build powerful brands and platforms, and break creative boundaries to spread new ideas.
Brand in 5 words
Genuine, boundary-breaking, visual, creative, curious
Awards
Clutch best digital agency in San Francisco 2017
Clients
Stanford University, Lyft, Google, Profusa, Fuze.
Testimonial
'Timelapse is an outstanding marketing firm. Olivier and his team are strategic, creative, and highly responsive. They really understand our company, audience, and goals and have created and implemented a plan that's perfectly in sync. We couldn't be happier.' - Amy Harcourt, Director of Bikes Make Life Better, Inc.
Why should people choose Timelapse?
They are a leading digital marketing and design studio based in San Francisco and Paris. They are focused on start-ups and innovative brands. They've managed to attract customers like Stanford Research Park, Stanford University, Profusa, Lyft and other high-growth San Francisco companies.
With the costs, hassles, and risks associated with hiring creative, they offer world-class capabilities at a competitive rate. Please visit timelapse's website for more information and for a tour of their portfolio.

What we found interesting about them?
The 29th video campaign where they finally shared their knowledge and expertise in only 29 seconds of video streaming.
Bamboo is a digital marketing agency based in San Francisco. The company was founded in 2014.
The company offers services such as campaign management, creative strategy and production, audience research & specialization and finally reengagement.
Approach
Bamboo is a direct-response, creative-obsessed, paid social ad agency in San Francisco.
They couple mobile and paid social expertise with an "extension of the in-house team" mentality that makes them the perfect partner for any innovative team in scaling mode.
Brand in 5 words
Sustainable, creative-obsessed, results-driven, innovative, trusted
Awards
Top App Marketing Agency by moby affiliates
Top App Marketing Agency of 2017 in the App Growth Awards
Clients
HotelTonight, Dropbox, Peloton, Yelp, Rover, Coursera, Care/of, Shopkick.
Testimonial
'Bamboo has been a trusted partner in the truest sense of the word, providing valuable insight and transparency in a fast-paced mobile environment, where constant iteration and re-evaluation is crucial for success.' – Adam Miller, Marketing Manager, Turo.
'Bamboo is the next generation agency every growth leader is looking for as a partner: data-driven, fast-moving, transparent and 200% results-oriented.' – Maud Pasturaud, VP Growth, Spring.

Why should people choose Bamboo?
Bamboo founders started the enterprise after struggling to find a transparent and data-driven ad agency while working in-house at various internet companies. They combined years of industry experience with an 'extension of the in-house team' mentality that can't be beaten. That mix of expertise, focus, and empathy make them a great partner for high-growth startups.
What we found interesting about them?
There is a wide collection of social media advertising tips on their blog. It is worth checking it out!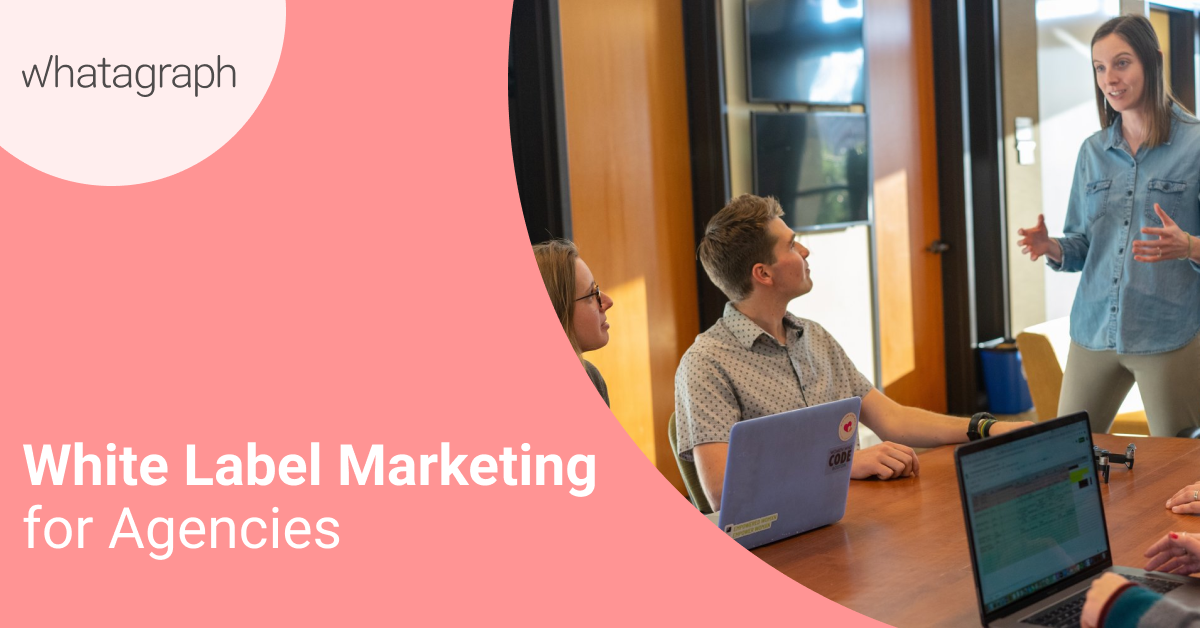 Many business professionals often desire to engage in everything that concerns their businesses by themselves. Interestingly, this is a wrong step as it could hamper the growth and development of their businesses if not done in the right way.
Read more...