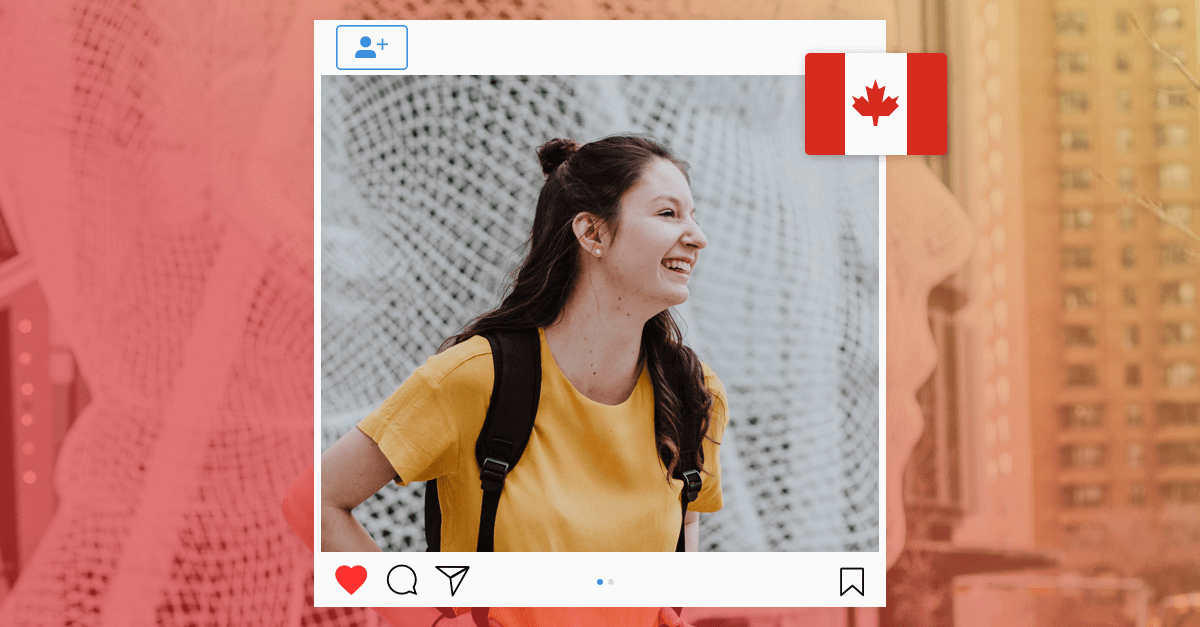 Top 15 Canadian Influencers You Need to Follow Right Now
Mar 23, 2018 ● 4 min read
Looking for top Canadian influencers who specialize in the digital marketing field? We have a handy list prepared for you! [UPDATED FOR 2019]
Table of Contents
Although influencer marketing became truly mainstream only a couple of years ago, it quickly gained popularity among marketers, and it doesn't seem like it's going to change anytime soon. The main reason is probably the promising statistics regarding influencer marketing performance:
The numbers speak for themselves: influencer marketing works, and not just for B2C businesses, but in B2B scenarios as well! However, nobody should overlook the importance of choosing the right influencers to work with when promoting your brand or product.
According to the latest stats, marketers don't struggle with influencer selection as much as they did in the past, but a whopping 80% still name it as a rather difficult issue. That's why this article will be useful to anyone looking to expand their presence and increase brand awareness among Canadian consumers through influencer marketing.
Tara Hunt
With more than 20 years of experience in digital marketing, Tara Hunt is a household name that every Canadian marketer should be aware of. She specializes in relationship and inbound marketing and has worked with multiple industries on developing online communities, social media strategies, influencer relationship management, blogger relations, social media community building, event marketing, and public relations.
Mitch Joel
Mitch Joel is one of those visionary types who's so good at forecasting new trends it's even a little bit scary. Originally from Quebec, he is the founder of Six Pixels Group, an advisory, investing, and content producing company focused on brands, commerce, and community of the future. Mitch has been named one of the top 100 online marketers in the world as is constantly summoned by publishers and conference organizers to share his insights internationally.
Scott Stratten
Scott Stratten is a Toronto-based expert in viral, social, and authentic marketing, which he has creatively dubbed as un-marketing. Together with his wife Alison he has co-authored several books, runs a podcast and a website focused on teaching businesses how to "unlearn" the old ways of marketing, and how to attract and engage with the right customers.
Dani Roche
Dani Roche is a Toronto-based creative director, digital marketing strategist, and entrepreneur. She is the co-founder of Kastor & Pollux, a female-driven creative studio that specializes a variety of fields, from branding to product styling and video projects. She has been named in Forbes' 30 under 30 list, and is definitely a force to be reckoned with in the digital marketing community.
Julien Smith
Julien Smith is an impressive fellow, to say the least. During his reign as co-founder and CEO of Breather, a short-term space rental startup, Smith has grown the company to over 500 spaces in 10 cities and raised close to $120 million in venture funding. He is also a New York Times bestselling author and a speaker with prominent knowledge of online communities.
Richard Wong
While definitely not boasting the biggest social media following, Richard Wong undoubtedly has clout in the digital marketing community, all thanks to his impressive track record with companies like Google, 500px, and most recently – LinkedIn. Richard has made appearances in numerous videos and radio shows talking about marketing, and he's also teaching at the RED Academy, a Canadian technology hub focusing on Web & App Development, UX & UI Design, and Digital Marketing. If you're looking for a competent micro-influencer, this is your guy!
Erin Blaskie
Erin is an Ontario-based digital marketing strategist who focuses primarily on the tech and entrepreneurship space. She runs her own consulting business that helps companies establish their web presence and among her clients, you'll find names like Walt Disney, Microsoft, Ford, and so on. She is currently the Director of Marketing at L-SPARK, Canada's leading SaaS accelerator for market-ready SaaS and cloud companies.
Jeremy Miller
Jeremy Miller, based in Toronto, Canada, is the man to call when you want your marketing to stand out. He is a brand builder, marketing keynote speaker, bestselling author, and founder of Sticky Branding, an agency that focused on creating "sticky brands," i.e. brands that form close bonds with their customers.
Johnathan Nightingale
Johnathan is truly one of those people whose experience can't be condensed into a couple of lines of text. He has worked at IBM, was the VP of Firefox for Mozilla, skyrocketed multiple businesses into success, while managing to co-author a book with his wife Melissa, become a board member of Creative Commons, and start his own company – Raw Signal Group – that offers management and leadership training for growing organizations.
Jason Gordon
Jason Gordon is the founder and CEO of Strong Social, professional social media management and lead generation agency that offers a full stack of digital marketing services for companies building their online presence. Jason's primary field of expertise is social media marketing (SMM) as he believes that social media is the most powerful platform for marketing if you play your cards right.
Sarah Stockdale
Sarah Stockdale is a true powerhouse. Not only is she the founder and CEO of a tech growth consultancy agency Valkerie, but this Torontonian is also a notable coach, speaker, startup wiz and guest tech expert for The CBC and CTV. Besides, Sarah is a respected voice for women in the technology sector.
Steve Williams
Steve Williams is a Canadian blogger, consultant, and entrepreneur with over 10 years of experience in the digital marketing industry. He runs the BuzznTips website pursuing to help businesses "thrive and succeed with blogging and internet marketing."
Jonathan Levitt
Originally from Montreal, Jonathan has spent more than 25 years helping a diverse list of brands understand their audience, leverage technology and data to build better products and customer experiences. He has worked with brands of all sizes including leading global players such as Walmart, Target, Williams-Sonoma, MasterCard, Dell, Procter & Gamble, CBS, The New York Times, Ford, Bank of America and Google.
Sam Fiorella
Sam has almost 30 years of experience in sales and marketing. He is a partner and CMO at Sensei Marketing Inc, a full-service digital marketing and technology solutions company based in Toronto. Sam has also co-authored a book titled Influence Marketing: How to Create, Manage, and Measure Brand Influencers in Social Media Marketing.
Lauren O'Neil
Lauren O'Neil is a Canadian journalist, TV personality, and, as she puts it herself, "OG internet person." While Lauren is not necessarily focused on digital marketing, in her stories she covers a range of topics and is definitely a voice of impact in the Canadian creative scene.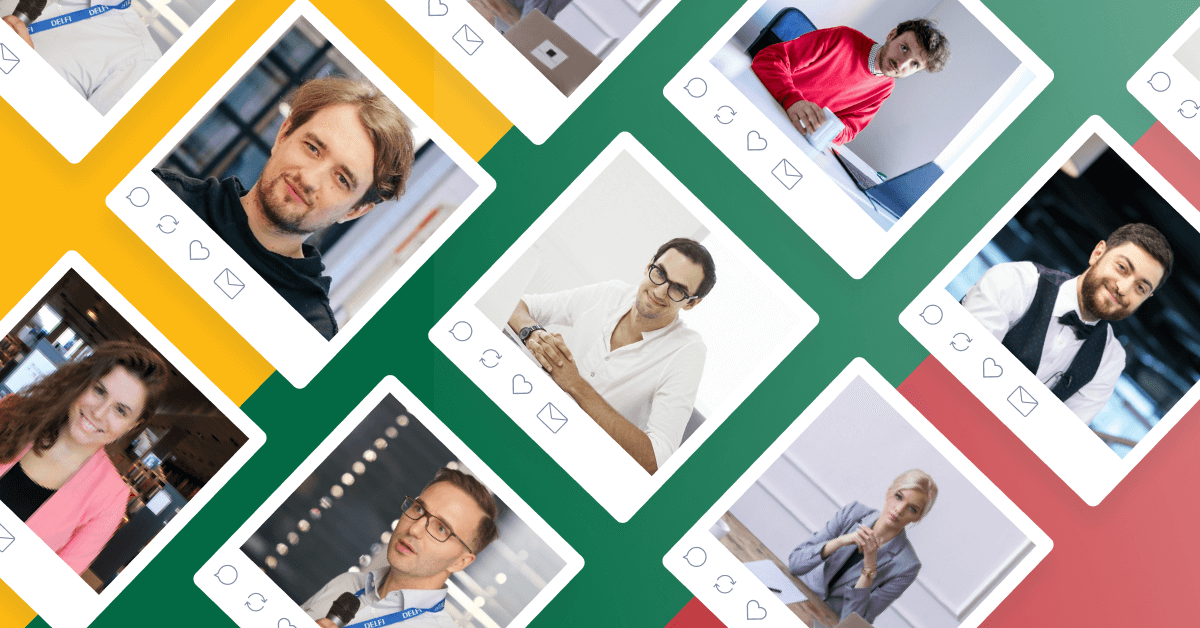 Influencer marketing budgets have nearly doubled compared to last year with 65% of marketers saying they plan to increase their spend in 2019. Despite the rise in popularity, influencer marketing still poses some issues, mainly in the influencer selection area. That's why we're here to help you meet the right ones!
Read more...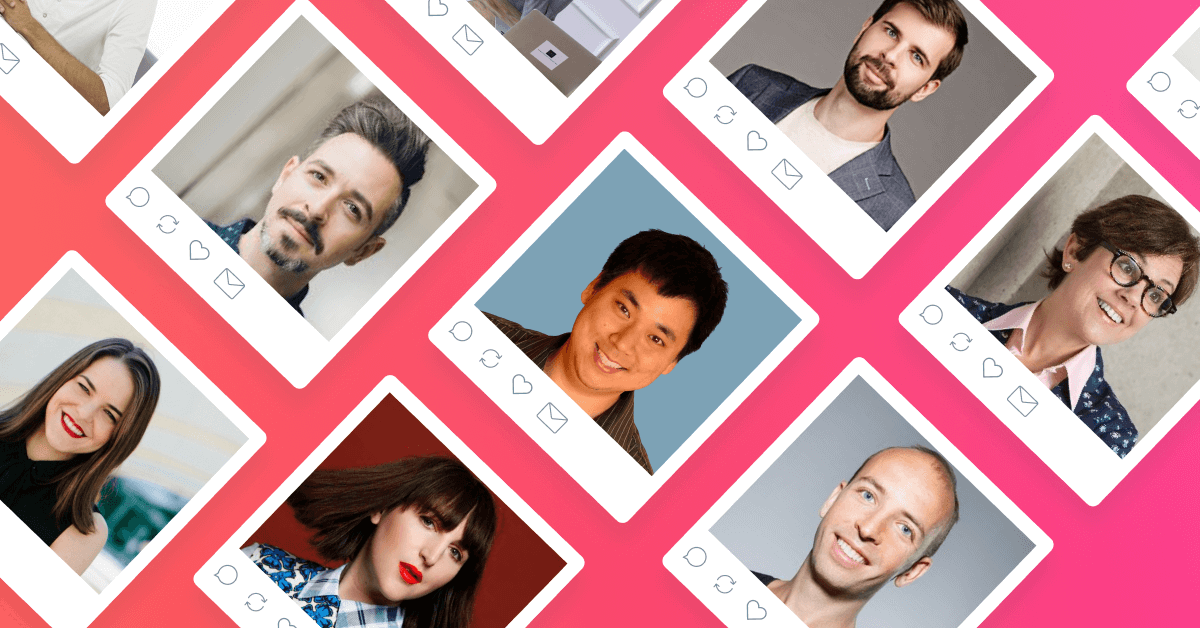 Keeping up with marketing trends isn't easy. In the constantly changing landscape of digital media, we've found the best way to stay in-the-know is by following the right people on social media. This list of top digital marketing influencers worldwide will help you do just that.
Read more...