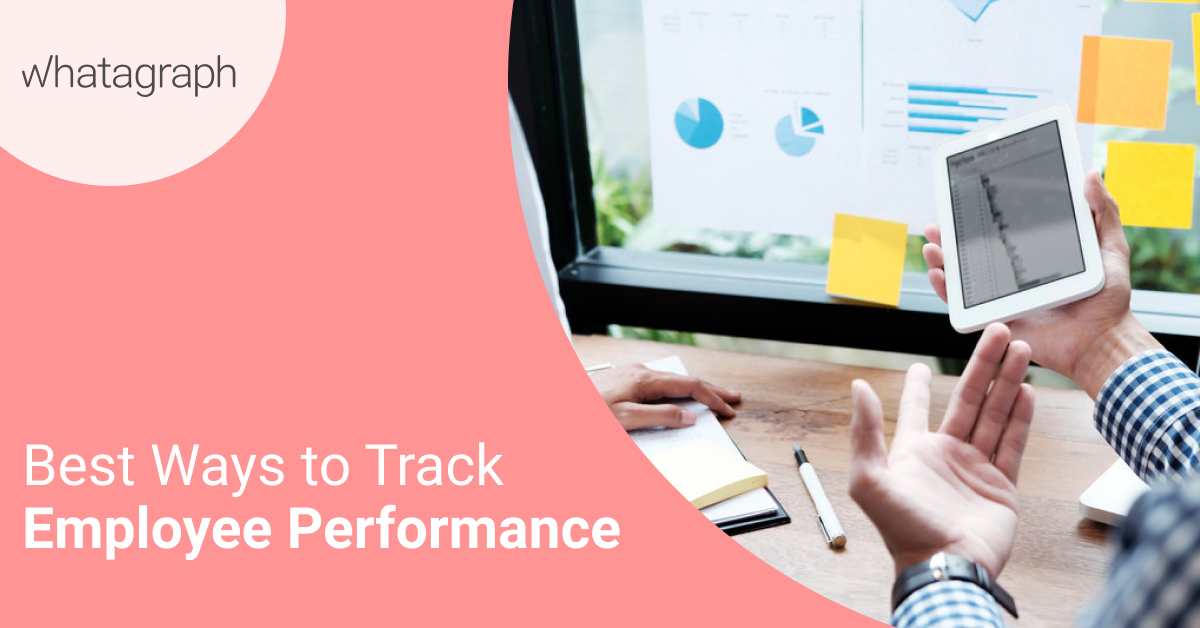 How to Track Performance of Your Employees
May 13, 2020 ● 2 min read
Regardless of the shape and size of your business, poor management is a chronic issue that will affect you significantly. However, that doesn't simply translate to the fact that employers do not want their jobs executed.
Table of Contents
The truth is that most heads of organizations want to be great. They want to rise to the position of becoming highly engaged leaders who have succeeded in mastering the science and art of business management.
Several factors stand in the way of managers and prevent them from attaining greater heights, but one of the most common questions they ask themselves is this, "How do I possibly track the performances of my employees?"

Many business owners or managers often get curious as to how to effectively monitor and track the performances of their employees.
In reality, poor management is detrimental to any business organization. It takes more time to manage poor management in the first place. Successful tracking and monitoring of your employee's performance begin by establishing a routine of regular and consistent physical meetings.
If you are a business manager, this step alone will sporadically improve your ability to keep abreast of every detail and hold the right people accountable. Apart from that, managers also need to periodically conduct thorough checks on the employee's work aside from regular conversations.
Watch the Works of Your Employees
One of the most effective ways to track the performances of your employees is with your eye. If you want to know the customer service performance of your employee, you should consider sitting down to witness how he/she interacts with different customers.
Interestingly, a batch of customer feedback surveys might not give you an accurate result compared to seeing a person with your own eyes. If you are facing some difficulties helping an employee succeed in a particular task, you can shadow that employee from afar and watch closely as to how he/she undertakes the task. You'll discover the exact thing he/she is doing and how he/she can perform better.
In every personal meeting or one-on-one conversations with your employees, request for an account of what they've done since your last conversation. What concrete actions have they taken? Were they able to meet up with the spelled-out expectations?
Then, you should be calm to listen attentively, make your comments, and ask more relevant questions. If you want to hold a person accountable for any of his/her actions, you should request an account of what he/she has done. In as much as you continue to carry out one-on-one conversations with your employees regularly, this element of tracking their performances will become a routine.
Help Employees Use Self-Monitoring Tools
One other effective method of tracking the performances of your employees is to help them use self-monitoring tools such as Whatagraph. (Features list)

With Whatagraph, employees can successfully track whether they are meeting the goals, targets, and deadlines outlined in their business marketing plans. Apart from that, they can also make notations within checklists and report to the head of the organization at regular intervals.
There you have it! Perhaps a few of the effective ways to track the performances of your employees. Now that you've discovered how to track the performances of your employees in the smartest, most efficient, and most realistic ways, finding a tracking platform like Whatagraph and productivitiy boosting tools will do most of the work for you.
Today, to develop the most effective marketing strategy, marketers need to rely on Big Data. It is usually based on answers to questions like 'when', 'who', 'what', and 'where', which then allows marketers to create repeatable, scalable, and profitable marketing processes. In this article, we covered the most important things you need to know about data-driven marketing and why is it vital for the success of companies and businesses in all industries.
Read more...