#marketing
How to Optimize Your Facebook Page Preview
Do you know what a Facebook preview is? Or perhaps you know what it is, but you are not sure how to get the most benefits from this feature, we will show you.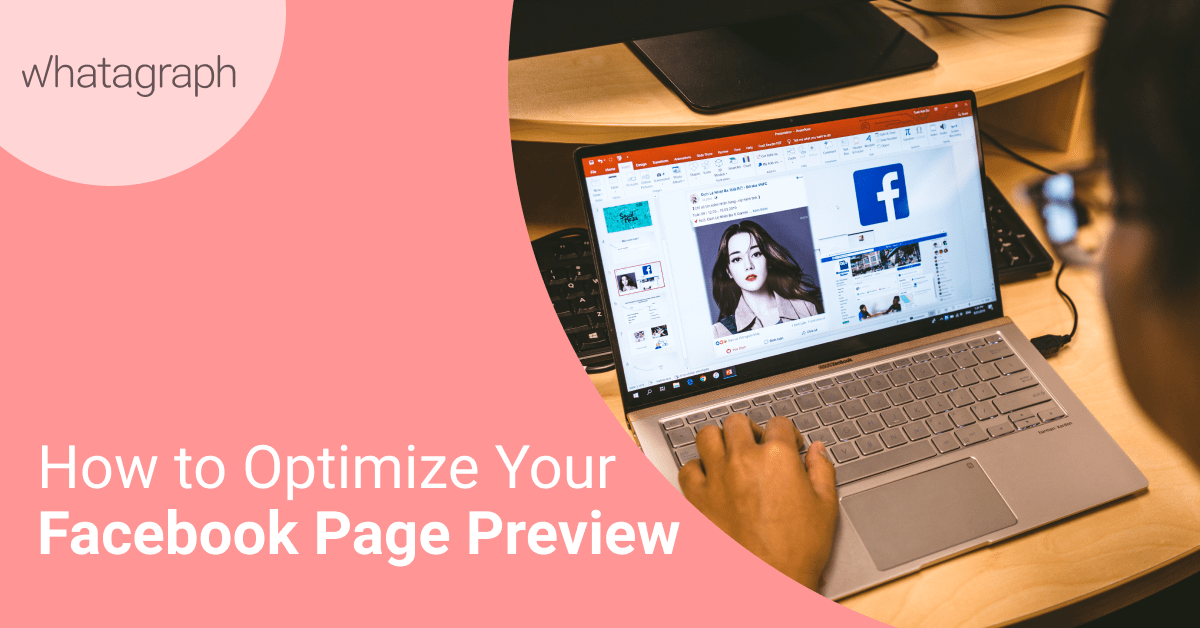 Table of Contents:

What Is a Facebook Preview
The Facebook preview is a preview mode on social media giant platform. For instance, when someone hovers over your name or picture - the preview appears.

Thus, users can initially check your page and decide they want to click and look further or not to visit your page. It might not seem important at first but especially for business, a preview can play a significant role in whether someone clicks and like your page.
Thereby, you can optimize your page preview accordingly and utilize it to its fullest to impress users when they happen to preview your Facebook page.
If you have any question such as what is a Facebook preview or what is a Facebook page preview you have arrived at the right place. We will not only answer all your questions related to Facebook page previews but also guide you on how to create the perfect preview for your visitors and turn them into potential clients.
How Do People See a Facebook Preview?
There are many ways users can preview a Facebook page.
They can find the Facebook page name in their newsfeed and hover over it to preview it;

They can see a Facebook preview when they go to or like a similar page;

They can see a Facebook preview on a user about me page if he/she mentioned the business link there for any reason such as he is a current or former employee;

Users can see a preview when someone adds the link in their posts, comments or status update;

They can also see a Facebook preview when they hover over the page in the Facebook ads section;

Another way users can view the Facebook preview is when someone tags a page and users hover over that page.

How to Remove Preview on Facebook
Some users may not like when they hover over a link and get the preview. Hence, if you do not want your link preview on Facebook when you post it, you have an option to remove the preview.
If you don't want other users to preview your link, when you post the link, there is an option on the site's thumbnail to remove preview. Once you remove it, users will no longer see the preview.
How Do You Change Your Preview on Facebook
Facebook preview is an excellent opportunity to convince people to visit your page after the preview. Luckily, You can change your preview on Facebook if you want to make sure you have a perfect preview.
Following are some tips on how you can change the parts of pages step by step which appears in page preview and make it more clickable.
The first step is to look at your page's name, username and category section, that will appear at the top of the page previews. If you want to make this information more appealing or change it for some other reason; then go to your About me section of setting and edit the information.

The next section is for a summary of your page and website link. You can go to About me section and add or change the summary; additionally, you can also add a link to your website. Make sure you post canonical URL link, and it works perfectly.
After that, go to the message section of your setting and turn on the message. Or add a button if you do not have a button. That way, when people hover over your Facebook page and get the preview, they can message you if they have any question.
If you have a business page, or on other business pages you must have noticed the reviews appear at the top. Five stars' positive reviews can play a big role in attracting potential customers while previewing your page. You can inform your customers about your page and encourage them to leave a review.
Facebook Link Preview
Facebook link preview is a great way to impress and gain leads for your website. Thus, it is vital to make sure you post an engaging and useful preview. If you are having trouble such as:
Your link does not appear correctly, possibly the thumbnail image is not correct, or the image is not appearing at all.

Or the title and the description of your link is coming out wrong.
In that case, you need to check if your image or logo is the appropriate size for Facebook. Apparently, Facebook allows only specific size images and logos. However, you can use the Facebook debugger to fix this problem.
Additionally, You should use Open graph tags for example:

og:title;

og:description;

og:image:width

og:image:height.
Facebook uses open graph meta tags to fetch the information to create the link preview. Sometimes Facebook can be slow and struggle with it - be patient.

Social media giant recently updated the way a link preview works, so that no one can edit the link, to reduce the possibility of fake news circulation on Facebook.

Now to get through this problem you can add og:image: width and og:image: height tag to your link.

If you have trouble using it, you do not have to worry about it; there is another more straightforward way to post a perfect Facebook link with the excellent image title and description. You can use the Facebook debugger tool, and this will also make your image appear accurate in your link.
Facebook Page Insight
Facebook page insight is a useful tool presented by Facebook to know how many times people preview your Facebook page. You can click Insights at the top of your page and click the page preview section to check your Page Previews.
Facebook Debugger Tool
Furthermore, you can check your preview from the Facebook debugger and find any errors your page has and correct it. To inspect and fix your preview, copy and paste the link in the Facebook debugger. Therein Facebook Debugger tool will show you what's wrong, and you can fix it.
To summarize, above are different ways you can improve your page; you will most likely get more clicked and likes after enhancing your Facebook page preview. Furthermore, you can generate more traffic to your website with a perfect Facebook link preview.
Additionally, if you find this feature irritating and do not want users to preview your link; you can also remove your preview.
Hopefully, now that you know how to create a perfect Facebook preview, it will help you increase your user base. Conversely, you will engage more people and get more likes and customers.

Published on Nov 22, 2019