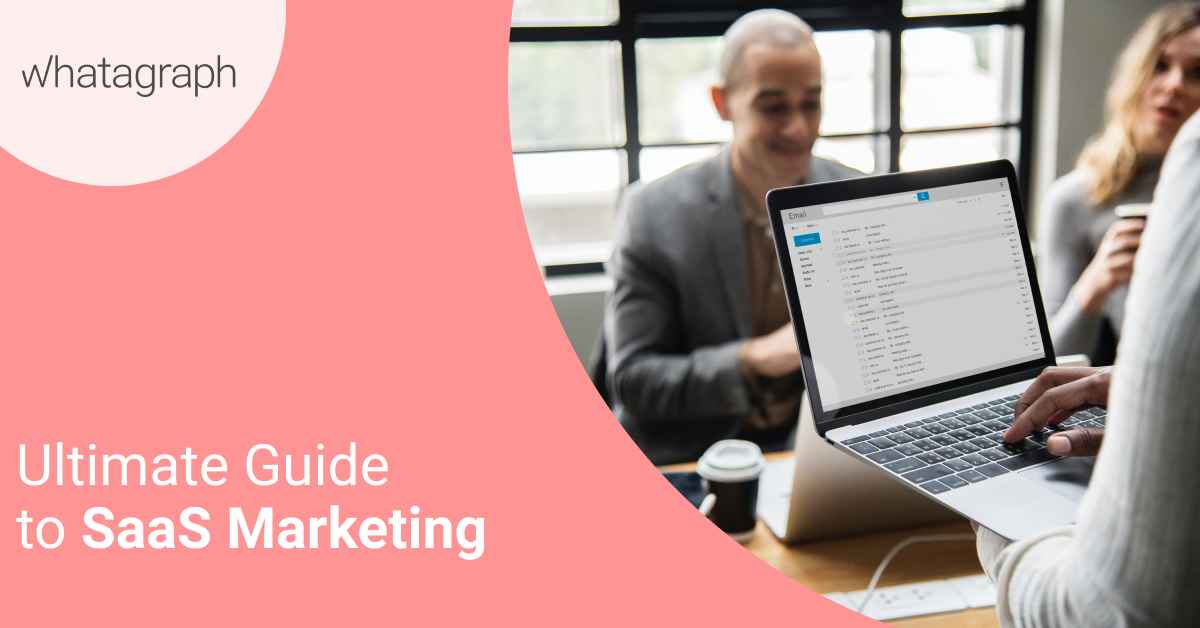 Ultimate Guide to SaaS Marketing
Jun 23, 2020 ● 6 min read
Whether inbound or outbound marketing or content marketing or SaaS marketing, the fact remains that there are numerous types of product marketing. But, what differentiates SaaS product marketing from other types of product marketing techniques?
With the unprecedented advancement in digital marketing, the fact that there are several techniques to market your products or services cannot be denied. And of course, one of these is SaaS marketing, otherwise known as software as a Service marketing.
If you are a SaaS marketer, you have a plethora of tasks ahead. Why? Marketing is challenging and breathtaking. How about marketing a product that has no physical presence? Or something that is constantly exposed to periodic changes? Or marketing products with a somewhat goofy name? Or marketing a product that only a few B2B companies will be interested in? Or you're marketing a product that sounds strange to an average person?
You got the idea, right?
SaaS product marketing isn't for the faint of heart. It's breathtaking and comes with lots of challenges. Why? This is because of its clear difference from virtually all other types of marketing that is famous to the entire marketing world.
To avoid subjecting you into utter confusion, especially the next time you listen to the mention of SaaS marketing or SaaS product marketing, we'll be introducing you to SaaS marketing. Apart from that, we'll also reveal the most effective SaaS marketing techniques.
What is SaaS Marketing?
SaaS product marketing or SaaS marketing is a form of marketing that specifically focuses on the promotion and sales of subscription-based products. Otherwise known as software as a Service, SaaS marketing represents one of the various ways in which businesses list their products for sales in cloud-based applications with consistent updates and improved functionality. Compared to companies with physical products, SaaS marketing's primary role is to convince prospective customers that their "rented" products or services are worth a monthly payment.
SaaS Marketing: The True, Tried and Tested Strategies for Growth
The software as a Service business model has continued to evolve since its discovery in 2010. According to experts, the SaaS marketing is expected to shoot up sporadically by more than 60 billion dollars by 2023. Did you hear that, right? And of course, once the SaaS market grows, SaaS marketing is expected to be boosted too.
If you currently run a SaaS company, that's pretty good news. Why? You should be alerted as more competition will surface by then. In this ever-evolving market, you'll need nothing else than real, tried, tested and effective strategies that will make your SaaS company stand out among other competitors.
Here, we'll reveal a few effective B2B and SaaS product marketing strategies that will help you attract the core audience. Apart from that, you'll also increase engagement and convince potential customers to work with you.
Offer Free Trials
Everyone loves free things. Offering your SaaS products to potential customers on a free trial is a long-standing SaaS marketing strategy.
Free trials work. When you offer your product or software on a free trial, you allow it to speak for itself. Even if they decided not to purchase after the free trial, you have successfully built a solid lead for email targeting and adverts in the future.
One of the most effective ways to promote the free trials of your product or software is through Facebook advertising. This social media platform allows you to optimize these adverts for clicks and include a call-to-action with the title "Start My Free Trial". By doing this, you'll be able to increase the number of sign-ups. Facebook has a feature that allows users to share ads with family and friends. With that, you'll be able to increase the online visibility of your free trial.
Feed Your Buyers with Sufficient Information
Content is king. And this doesn't need to be stressed. One of the most vital ingredients in drawing your prospects through the buyer's journey is content. With excellent and high-quality content, you can convince them to buy when they are ready. The success of SaaS marketing solely lies in the quality of content being provided by a marketer.
Potential buyers need sufficient information about your products. They'll most likely compare your products with several other competitors in the SaaS marketing space. Therefore, you must provide outstanding content full of the right information to help them make the right choices.
Know your competitors. If they have placed different price packages on their website, you should also have the same on your website.
Publish more content than your competitors. This helps to make your customers more informed and, then, they'll be able to make the right decision.
Publish data-driven content. Post them on your social media platforms. Feature excellent content in your advertising campaigns. This helps to build confidence in the hearts of buyers, knowing fully well that you have exactly what they are looking for.
Optimize Your Website for Conversion
Regardless of how a potential customer finds themselves on the home page of your website, they should also find a conversion option. Fix a call-to-action that helps your website visitors navigate from one page to another on your website. You can make use of some of the compelling call-to-actions (CTAs) below:
Download this Report Now!
Follow Us On Social Media!
Become a subscriber to our blog
Apart from a compelling call-to-action, you can also include relevant links in your blog posts. For instance, you can feature a link to a downloadable content related to what the buyer just read about your product.
Ensure that you place a Call-to-Action (CTA) at the end of each blog post. Customize this to enlighten prospective buyers and web visitors. You should use this to nurture them. So, they can later become a customer.
Get Your SaaS Product Sell Itself
While the concept might be, SaaS product marketing itself doesn't need to be extremely complicated. Of course, there is a need to think about the components that form the bottom line. These include the cost per lead, acquisition cost per customer, and so forth. However, these aren't the most crucial things to consider.
Focus on having a great SaaS product. Your customer support should be amazing, responsive, and offer 24 hours support. Having fantastic content saves your customer support from the stress of attending numerous questions and inquiries.
Show Good Reviews and Feedback
No doubt, the most effective form of social proofs are reviews, testimonials, and feedback. If people and businesses that have worked with you in the past can make positive remarks about your products, it will compel other companies to believe in your product. As a result, they'll trust you and consider working with you.
Spread the kind remarks about your SaaS products. Share positive reviews and feedback through your website, social media pages, and Google pages. There is nothing wrong with telling your customers to leave feedback after purchasing your SaaS product. For instance, if a buyer sends an email notifying you of how happy and satisfied they are with your product, you can proceed by asking them to post positive feedback and provide them with a link navigating to your main review page.
Build a Social Media Presence
If you want to be successful in your SaaS product marketing, then the power of social media presence is unquantifiable. Build a strong presence on social media platforms like Facebook, Twitter, and Instagram.
Establish visibility on channels that host your buyers. You can leverage social media platforms for two reasons; one is for marketing while another is to build a relationship with prospects.
Valuable content doesn't only help you attract organic visitors, but it also helps you demonstrate knowledge and expertise. Incredibly, social media platforms offer the opportunity to target ads specifically to your dream customers. Remember, social media is a goldmine.
Outshine Your Competitors with Unique & Creative Marketing: Use Whatagraph to Measure Your Results
One of the limitations of the SaaS industry is the erroneous belief or assumption that creative online marketing strategies are only for B2C companies. This is highly far from the truth. Why? Your audience wants creative campaigns too. How do you scale up the growth of your SaaS marketing?
Embrace innovative campaigns. It'll help you stand out from other companies that are still in the old age of traditional advertising tactics. Utilize the true, tried, and tested SaaS marketing strategies we've discussed in this post. Measure your results with Whatagraph Reporting Tool and see how your SaaS products resonate with your prospects.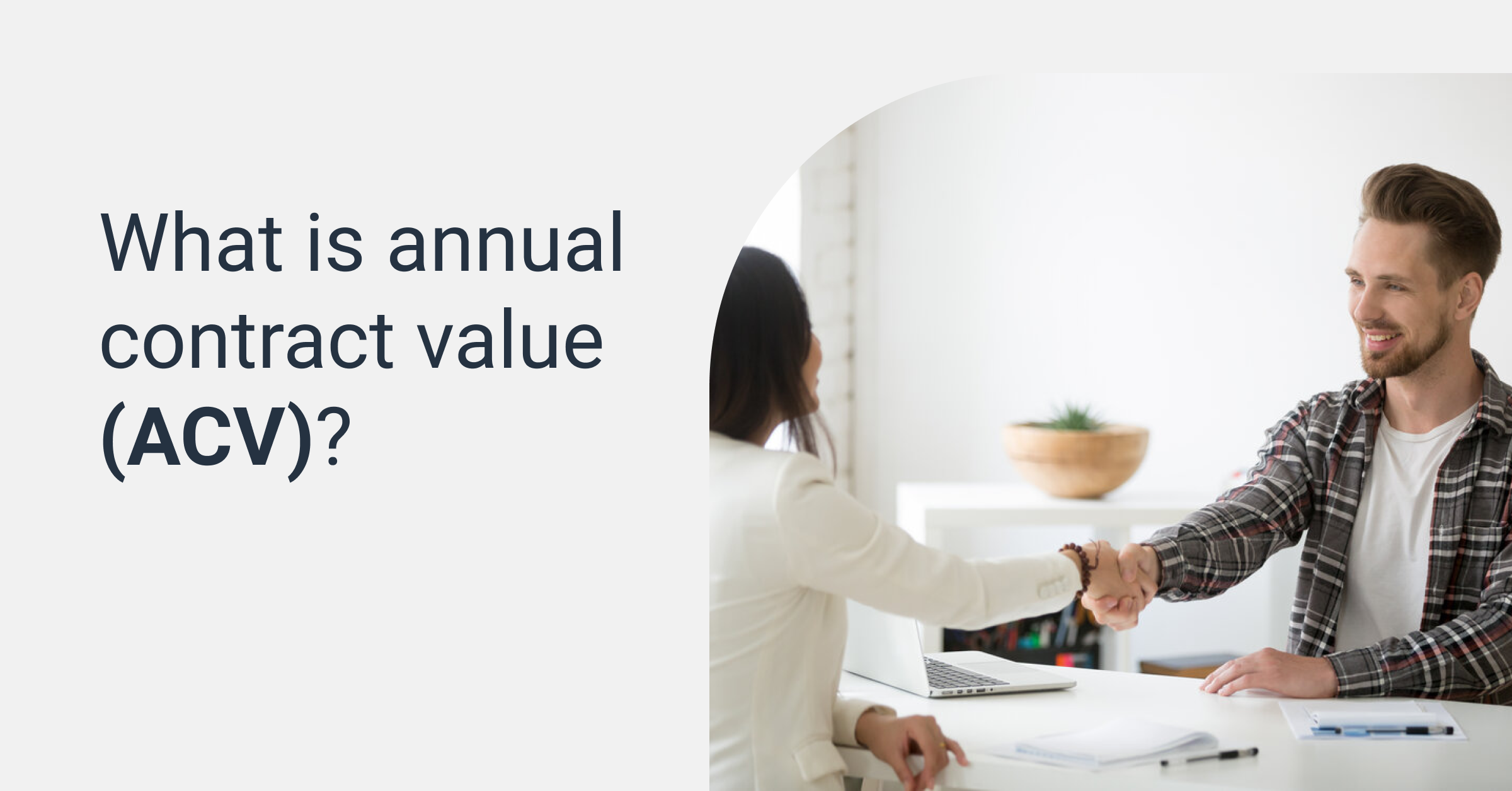 The world of SaaS sales is flush with loads of metric acronyms that most people don't understand. And frankly, a lot of these esoteric initialisms aren't all that relevant for most SaaS companies. Let's talk about the ACV SaaS metric.
Read more...