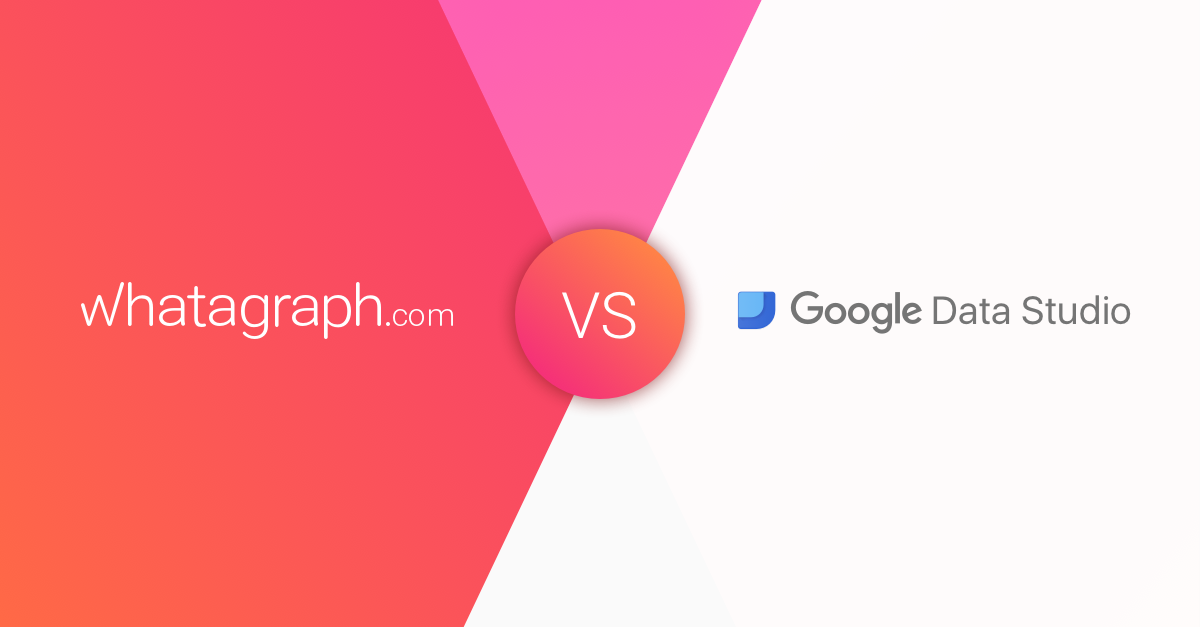 Whatagraph vs Google data studio: what's the difference?
Find out how to get the most out of these amazing platforms.
There has been a continuous debate over which tool – reporting platform or dashboard – is better for presenting analytics data. While one side praises reporting platforms for its customization abilities and great visuals, another side prefers interactivity of dashboards.
In this blog post, we'll compare the abilities of both tools using Whatagraph (a reporting platform) and Google data studio (a dashboard) as examples.
Although Google data studio and Whatagraph perform the same function - generation and visualization of analytical reports - one of them does not necessarily have to be better than another. Each of them has a separate niche in which they can serve their customers better.
In fact, both of the tools can be used simultaneously as complements in order to produce the best-quality results. So, let's take a look at each software and examine which purposes they serve best.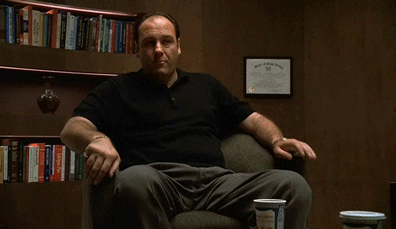 Google data studio is a great tool for collecting analytics data from Google data sources, such as AdWords, Google Analytics, DoubleClick, YouTube, etc.
However, if you do not limit your online marketing to the big G, using only Google data studio may become inconvenient and time-consuming, as you will have to search for various workarounds to be able to analyze data from the non-Google sources, including Facebook, LinkedIn, or Twitter.
Whatagraph is focused on the most popular and widely used marketing channels, such as Google AdWords, Google Analytics, Twitter, Twitter Ads, MailChimp, Facebook, Instagram, Search Console, Facebook Ads, LinkedIn, LinkedIn Ads, and Authority Labs. The tool also allows you to do custom integrations in case you don't find the ones you need on the list.
Therefore, if your primary goal is to monitor the performance of your marketing channels and put this information into a neat and easily understandable report, then Whatagraph is a perfect tool to do this for you.
One of the largest benefits of Google data studio is its interactivity. GDS allows to filter and drill data as well as to switch to a different view of data just in a couple of clicks.
It's very useful when you operate with large amounts of data, which is constantly updating and has to be analyzed instantly. But for the customers that do not need to analyze large chunks of data, this feature may be redundant.
When it comes to interactivity, dashboards are very difficult to beat. However, Whatagraph wins the hearts of its customers with a user-friendly and professional interface. GDS may be very confusing, especially for those who only start working with analytics data.
Whatagraph, on the other hand, does not require you to have an analytical background, nor to spend hours watching video tutorials as understanding how it works comes intuitively. It is more a "set it & forget it" type of tool: once you tailored the settings to your own needs, your customized reports will be sent to you on a periodic basis without any extra work from your side.
The reporting platform offers pre-made widgets, which are tailored to every integration, and has explanations of each widget in order to make the report making the process even easier. In addition, Whatagraph offers compelling visuals, which are highly customizable. If to compare the interface GDS and Whatagraph, the difference is apparent:
GDS Interface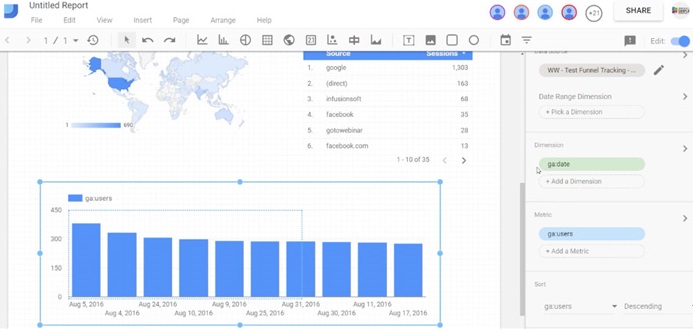 Whatagraph Interface
One of the undeniable benefits of Whatagraph is the feature of automated reports. Due to this feature, all you need to do is create a report template once or choose a pre-made template that suits your needs best and then automatically generated reports will be sent to you on a periodic basis. GDS does not offer this feature, which makes report generation with this tool more time-consuming.
Conclusion
Whatagraph and Google data studio are both great tools for analytical report generation in their own niche.
Although GDS is free, what puts the dashboard at advantage over its competitors, the tool loses out to Whatagraph in terms of interface, visuals, and some customized features, which make a life of a digital marketer much easier.
If you still do not feel convinced, we suggest you try out our 7-day trial and check it yourself.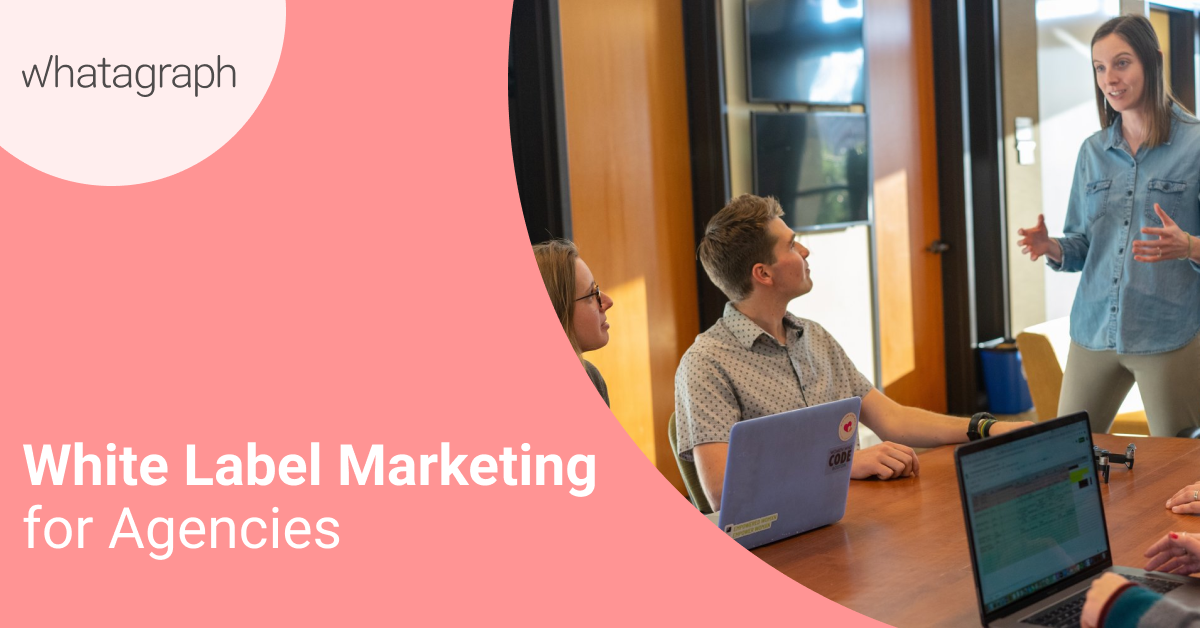 Many business professionals often desire to engage in everything that concerns their businesses by themselves. Interestingly, this is a wrong step as it could hamper the growth and development of their businesses if not done in the right way.
Read more...