#marketing
White Label Marketing for Agencies
Many business professionals often desire to engage in everything that concerns their businesses by themselves. Interestingly, this is a wrong step as it could hamper the growth and development of their businesses if not done in the right way.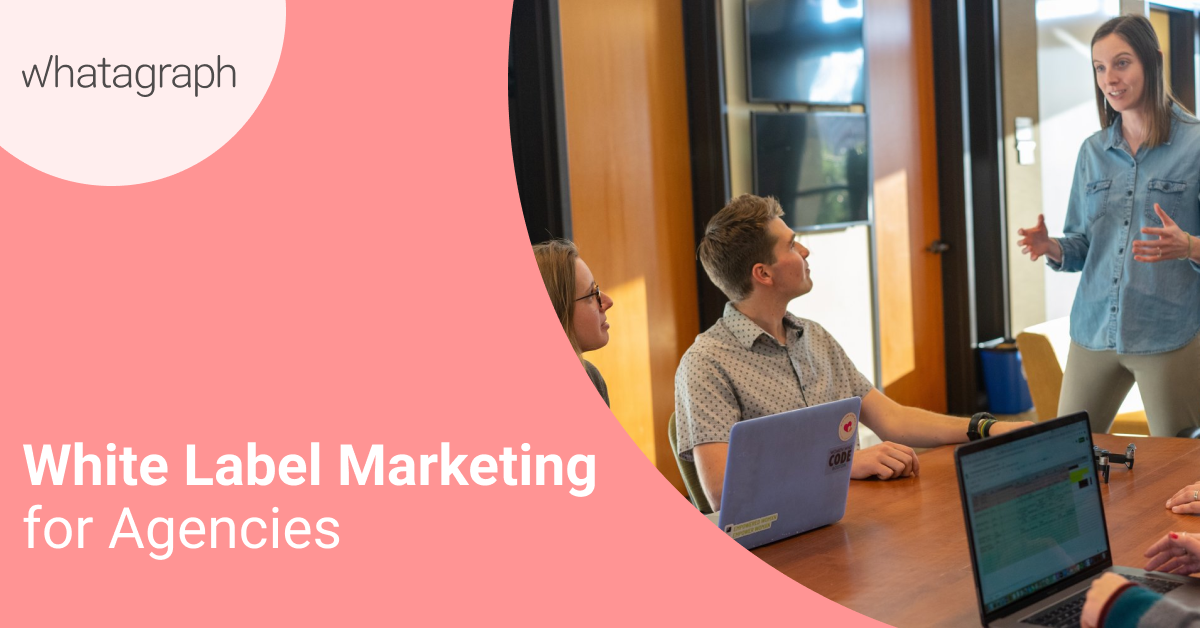 There are several reasons why business professionals want to do everything by themselves. While it might be a result of the fear of doing things in the wrong way or making mistakes, it could also be due to the lack of funds to hire the services of professionals in the field.
And yes, undervaluing the importance of outsourcing some aspects of your business to white label agencies could also hamper your business or another.
When done rightly without leaving any stone unturned, white-label marketing could be one of the most effective ways to improve your business and in several beneficial ways.
Whether it is the web and application development, logo design, or other products and services offered in the industry, white-label marketing could go a long way in improving the growth of your business.
What is White Label Marketing?
White label marketing involves business practices of hiring or rebranding the product or services of another company and then offering it to your customers as your own.
In a simple sense, white-label marketing means outsourcing your marketing efforts to an agency that's specialized in marketing. In this process, the results of digital marketing products or services are then rebranded to bear your business name.
Usually, white label marketing is used to cover a wide range of digital marketing practices. Some of these include email marketing, inbound marketing, content marketing, search engine optimization (SEO), social media marketing, pay-per-click (PPC), and so forth.
This aspect of digital marketing practices also involves other services such as mobile application development, print advertising, web design and development, professional photography and videography, and many more.
How Does White Label Marketing Benefits Your Business?
When it comes to the benefits of your white label marketing to your business, it's a win-win solution. It usually involves a situation where a white label agency handles your products or service development. This will, in turn, help you save the costs of branding and marketing. Therefore, the products and services are offered for reselling at affordable prices.
On the other hand, your company could offer ready-made solutions to your client's business needs. Then, you'll be able to shift your focus to your critical business functions. Here comes Whatagraph with white labeling reports, like this:
Apart from that, white-label marketing offers a wide range of benefits to your business. Here, we'll be taking a brief look at a few of those benefits:
Access to the Latest Trends and Technologies in the Industry
When it comes to outsourcing your weaknesses to a white label agency, one of the most significant advantages is that you work with people that are considered most qualified for the job.
These people are considered qualified because they are readily up-to-date with the latest trends and development in their respective industries. Apart from that, they also have adequate access to the best tools and technologies to carry out their services efficiently.
Reduced Labor and Overhead Costs
Hiring the services of white label agencies helps you to maneuver the stressful process of recruiting, onboarding, and training new employees. With white label marketing agencies, you get to work with the best team of experts in their respective fields. This also helps you save costs from maintaining, training, and re-training in-house staff or employees.
White Label Digital Marketing Services Helps to Save Time and Efforts
In order to maintain competitiveness in your businesses, businesses must develop fresh products and services, specifically in situations where clients and customers' needs radical change.
However, the procedures for product and service developments tend to be costly and time-consuming. This is because it involves processes like marketing analysis, branding, and so forth.
Hiring the services of white label marketing agencies to handle all these marketing projects significantly saves your efforts, time, and money specifically as it involves the developments of fresh offerings or services to your clients and customers.
White label marketing agencies offer you ready-made talents comprising of professional teams of specialists that attend to your business needs whenever as at when due. That said, whether you hire a while label marketing agency or not, you still retain the credit for the job.
Expanding Your Current Marketing Offerings
Do you currently provide some marketing services that are out of your client's specific needs? Or probably you lack the resources to fulfill their requirements?

Then, the best option is to hire the services of white label online marketing agencies. With that, you'll be able to expand your current marketing offerings without undergoing the troubles of hiring additional people to carry out the job.
Final Note
As we've mentioned earlier, white-label marketing provides a wide range of benefits to your business, specifically if you run a small business.
Published on Apr 03, 2020