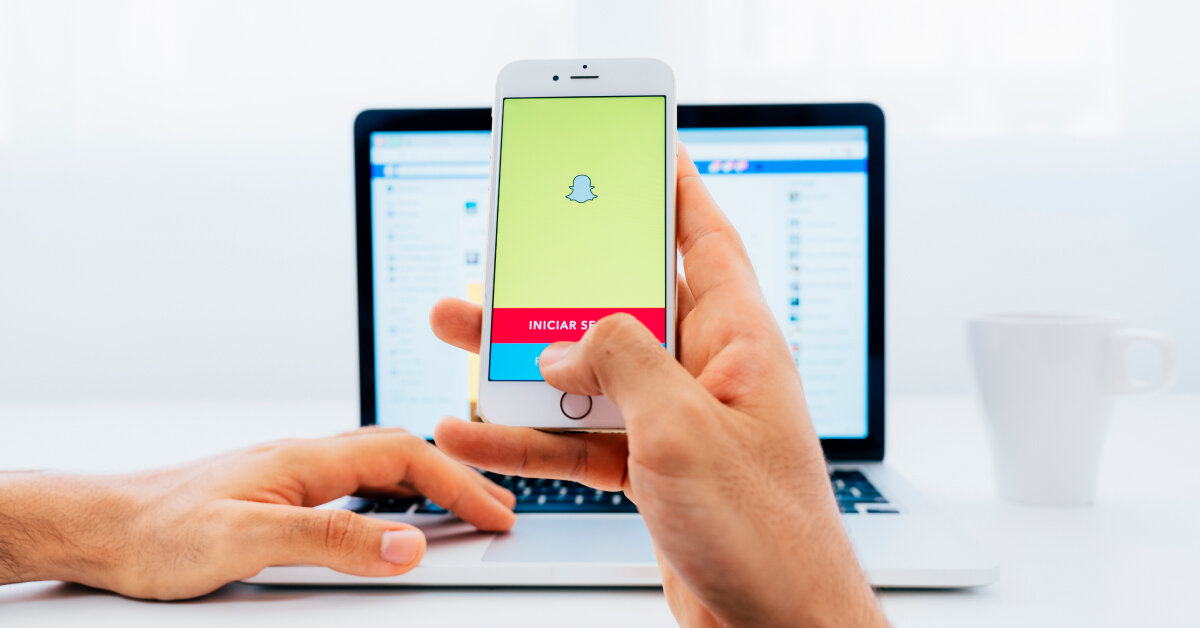 Why Is Snapchat so Slow?
Nov 08, 2019 ● 9 min read
Snapchat is one of the most liked and innovative apps nowadays. It is an excellent way of chatting, sharing pictures and short videos with your family and friends. Many people use Snapchat; however, all too often, users report the issues they face while using this app.
Mostly you will see people complain - why is my Snapchat crashing or why won't my Snapchat load. Nothing is more annoying than chatting, sharing or opening a video only for the app to freeze while uploading.
Are you, like many others, looking for the answers to:
Why Snapchat is so slow", or 'why won't my Snapchat load'?

Then buckle up, you have arrived at the right place. Here we provide the most potent steps you can take to fix almost all of your Snapchat related problems.
Is Snapchat down
Before we move any further, make sure Snapchat servers are not down. Sometimes the servers are temporary down for all the users, which causes the app to load slowly and crash. If the servers are down, you do not have to do anything but wait. Navigate to DownDetector to check it.
Following are some quick and practical steps to fix a slow Snapchat.
Turning on and off the Airplane mode on your phone
Turning Airplane mode on and off restart the connection and sometimes it solves your slow Snapchat problem.
Log out of the Snapchat and log in again
If turning Airplane mode off and on does not work, log out of your Snapchat account. After a few seconds login to your account again and see if your app is working correctly.
Power off your phone and restart it
First, turn off the phone and turn it on again. Sometimes the solution could be as simple as rebooting your device. Turning your device off and then on again clear its memory, and has the maximum amount of memory available. Thereby this can solve your slow Snapchat problem and help your app run better.
Check your internet connection
Often it is not the app but the slow internet connection or lousy data reception that is causing problems and making your Snapchat slow. For instance, does your Snapchat works fine at some places but isn't quite as fast at other locations? Then you might have a slow Internet connection at those - slow Snapchat places.
Make sure you are in close range of wifi, and your connection is strong and working properly. However, if the wifi signals are slow, switch from wifi to data. Likewise, if you are on data, turn off your data and switch to wifi.
If a slow internet is a reason your Snapchat is crashing, switching the connection is going to fix the problem.
Clear the cache and data
Clearing the cache and data should be your next course of action. It will not only delete the temporary files that may be responsible for slowing your Snapchat but also save space on your phone. Do not worry about deleting any of your Snaps or important data because clearing the cache does not cause any data loss.
To clear your cache:
1. Open your profile settings
2. Scroll down, and you will see 'Clear Cache', tap it.
3. If you use iOS tap 'Clear All'.
On an Android device
You can open Snapchat, go to Preferences and Clear Cache to clear the cache data.
Or you can:
Go to Settings

Click on Apps

Then go to Snapchat

Click on Storage and tap Empty Cache
If you are still having problems and your app does not work properly, keep reading to find more ways to troubleshoot.
Update your phone software
Sometimes installing the latest phone update can fix the problem. Check the newest software available for your device and download it. You can install it with these simple steps:
Tap on Settings from your home screen.

Scroll and Tap 'General'.

Then click on Software Updates and check if an update is available. If you see the update notification, then update your phone.
Restart the phone and open Snapchat to see if the problem is fixed.
Delete the Snapchat app and then Reinstall
Sometimes deleting Snapchat from your iPhone or Android entirely and then reinstalling it can fix the issues.
On iPhone: Hold the Snapchat app icon on your home screen until the cross (X) appears on the upper-left corner of the Snapchat icon and the apps jiggle. Then click on the X and delete the app.
After you uninstall the app, restart your phone. Next, go to App Store, find the Snapchat and reinstall.
On Android: Tap, hold and drag Snapchat to a Delete icon. Then find Snapchat on the Google Play Store and reinstall it.
Update to the latest app version
The outdated app can also cause the loading issue. Therefore, keeping your app up-to-date is essential to enhance its performance and get rid of any bugs. If your Snapchat does not load quickly or it crashes frequently; make sure you have downloaded the latest version. Check and see if an update for Snapchat is available then update it.
Delete Snapchat Conversations
Clearing conversations that are causing problems can sometimes help solve the issue. If you want to clear conversation:
Go to Snapchat and click on Settings

Then go to 'Account Actions.'

Lastly, select the friend you want to delete the conversation and clear Conversations.
Snapchat issues on your Android
Android's newest and improved Snapchat version is quite adequate. The app after the recent update is less laggy, and overall it is faster. Make sure to update Snapchat to the latest version.
However, if you are having problems after updating your device, your device may not be compatible with the newest software update. In this case, try to downgrade your app to a previous version and see if it works better now. If your app is still slow, follow all the above steps.
These are the most effective solutions to any problem that is making your Snapchat load slowly or crash. In-spite of any issue you are having -be it related to your Snapchat account, your app, your phone device, or your internet connection; one of these steps will likely resolve it.
In fact, let's assume that your brand or business is registered on LinkedIn, Facebook, Instagram, and Twitter, and you've been nurturing these profiles for years. If everything is working in the right way and you are getting good results, fine! If otherwise, there are methods to check whether things can be easily improved or not. Have you ever conducted an audit on your social media profiles?
Read more...