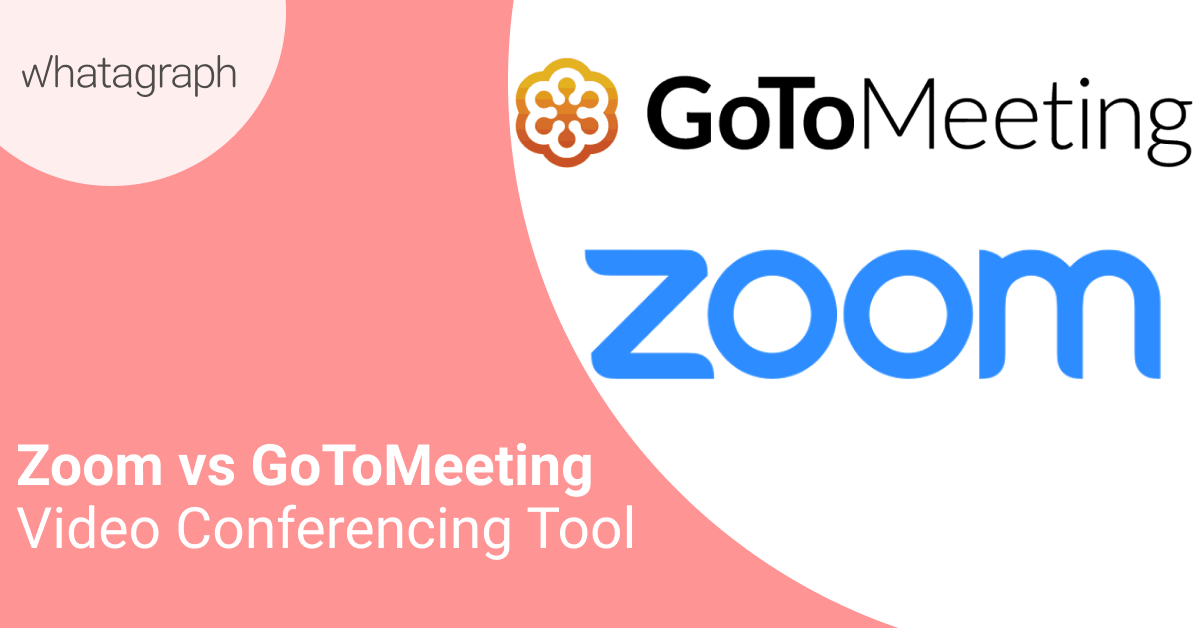 Zoom vs Gotomeeting Comparison
Jun 02, 2020 ● 6 min read
Zoom and GoToMeeting are two of the most popular and reliable video conferencing solutions today, so we've made Zoom vs GoToMeeting summary to compare them and see which of them fits your business needs best.
Table of Contents
Both providers can host thousands of meeting attendees in real-time, providing clear video, and allowing people to run their businesses virtually without traveling anywhere.
They are designed to improve the way people work together in today's business world where video conferencing has become an everyday necessity.
Zoom Vs GoToMeeting: Features
HD Video Conferencing
Both of these video conferencing apps provide HD video, several videos feeds, and numerous types of webcam views, including full screen, a gallery view to see all the participants who share their webcams on screen at the same time, just the presenter, etc. You may even host a small webinar using these tools, or pre-record one for future use.
Zoom allows showing up to 49 webcams at once, whereas GoToMeeting allows up to 25, so when it comes to the gallery view, Zoom is a better choice.
Zoom has some original video settings, such as the Touch Up My Appearance option that smooths out the skin tone on your face, retouching your video display with a soft focus. This is useful when working in an environment with harsh lighting. Also, there are many tutorials online that could help to learn using Zoom.


Image Source: https://zoom.us/zoomrooms

Another cool option is the Virtual Background feature that lets you show a video or image as your background during a meeting.
GoToMeeting, on the other hand, doesn't have these features, but it does have many rich technical settings you can't find in Zoom. The meeting organizer can adjust video brightness, hue, contrast, sharpness, saturation, and gamma via sliders, and set up white balance and backlight levels.
Image Source: https://www.gotomeeting.com/en-ie/features/conference-call

These settings are great for managing the look and feel of your video conferencing.
Call Recording and Cloud Storage
Both video conferencing apps have options for a local recording that automatically saves the recording data on your device. This option is available in all plans and doesn't have capacity limits, which makes it easy to record longer meetings.
However, if you're using the iOS or Android smartphone app, you won't be able to record meetings locally. This applies to both Zoom and GoToMeeting. For this, you'll need a cloud recording.
Zoom's Pro Level gives you 1 GB of cloud storage so you can record your meetings in the Zoom cloud. This allows you to download or stream the file from a browser. Zoom's Business plan provides auto-generated cloud transcripts. However, if you need more than 1 GB of cloud storage, you'll have to pay an additional $40 every month.
| | |
| --- | --- |
| Plan Type | Free Account Capacity |
| Pro Plan | 1 GB/Pro User |
| Business Plan | 1 GB/Pro User |
| Education | 0.5 GB/Pro User |
| Zoom Rooms | 1 GB/Pro User |

When it comes to GoToMeeting, cloud recordings, storage, and transcripts are unlimited from its mid-level Pro plan. It allows you to record and share your meetings on the cloud or locally, listen to them again, and share them.
| | | |
| --- | --- | --- |
| | | If you need to record your meetings more frequently, GoToMeeting is the better option because with Zoom you'll have to pay extra for more storage. |

Screen Sharing
This feature is essential in online group collaboration, so both video conferencing apps provide solid and easy-to-use screen sharing.
When selecting the screen sharing option in Zoom or GoToMeeting, you'll see options of all the apps and windows that are opened on your device at the moment, allowing you to share any of them. Both video conferencing platforms offer mouse and keyboard sharing by all participants including the host. This means that all participants in the meeting can control the shared screen.
The host can also let the participants share their screen one at a time at his discretion, or share his screen in the same manner. This is possible in both apps. There's also the mobile app screen sharing option that allows you to share your Android or iPhone/iPad screen.
However, Zoom has a couple of unique screens sharing features. For instance, you can share a streaming video with your computer audio, or share only a portion of your screen, which is useful if you want to point to something specific on a page.
Android/iOS document sharing, dual monitor screen sharing, and simultaneous screen sharing among more participants are other unique screen sharing features of Zoom.
| | | |
| --- | --- | --- |
| | | Therefore, when it comes to screen sharing, we can say Zoom is the winner. Design & Ease of Use |

Design & Ease of Use
The control panels and dashboards of both video conferencing apps are intuitive, but the straightforward and minimalist user experience of Zoom makes this app easier to navigate.
For instance, the control panel of Zoom is integrated into the main screen and appears on the top or bottom of the screen as a thin black bar. The meeting options are separated and easy to see so you can easily toggle between them by moving the mouse left to right. Also, there's the option to hide the control panel and have it appear only when the mouse is placed over it.
The controls of GoToMeeting are static and presented in a different window next to the main screen. They are stacked from top to bottom when you view them in a full-size window, and further arranged in a combination of top-to-bottom and left-to-right displays.
This is different than the linear, left-to-right layout in Zoom. However, GoToMeeting allows you to shrink the controls and see them as a small group of controls at the top of your screen.
To see all the options in GoToMeeting controls, you need to right-click on the control or use the dropdown menus. Zoom, on the other hand, requires pointing and clicking on a specific control to open a new window that presents options to choose from.
| | | |
| --- | --- | --- |
| | | Overall, Zoom has a cleaner interface that makes it easier to use. |

Group Chat & Breakout Rooms
Zoom and GoToMeeting's group chats work similarly. The host has to enable them so that participants can type in their questions and comments in a window. The chat feature in both apps is always on.
But, until recently, Zoom has started offering a full-text chat window that supports sharing images and files and creating groups. This makes Zoom the right choice if you and your team want one app for both robust chat and video meetings.
| | | |
| --- | --- | --- |
| | | Zoom is also the winner app if you have to host large meetings and need small group breakouts. The Breakout Room feature that's unique to Zoom allows the host to split the participants of the main meeting into up to 50 separate sessions or sub-meetings, and switch between them or jump into any of them at any time. |
GoToMeeting vs Zoom: Plans and Pricing


Zoom
GoToMeeting
Number of Plans
4
3
Name of Plans
Basic
Pro
Business
Enterprise
Professional
Business
Enterprise
Pricing
Free
$14.99 per Month
$19.99 per Month
$19.99 per Month
$12.00 per Month
$16.00 per Month
Call for Rates
Number of Participants per Plan
100
100
300
500 (1,000 with Plus)
150
250
3,000
Meeting Duration Limits per Plan
40 Minutes
24 Hours
24 Hours
24 Hours
No Meeting Limits
No Meeting Limits
No Meeting Limits
Cloud Recording
Yes, Business Plan and Above
Yes, Business Plan and Above
Security Features

Security Socket Layer Encryption

AES 256 Bits Encryption

Password Protected Meetings

Security Socket Layer Encryption

AES 256 Bits Encryption

Risk-Based Authentication

Compliance
FERPA, HIPAA, PIPEDA, and PHIPA Compliant
HIPAA Compliant

Which of both apps offers more bang for your buck?
With Zoom, you have to pay add-on fees for extra cloud storage and participants. Generally, the plans are a bit more expensive than GoToMeeting plans, and they come with a minimum host requirement.
This can make GoToMeeting seem like a better option, but if you don't need to accommodate more than a hundred participants and don't need more than 1 GB of cloud storage, Zoom is the app to choose. Don't forget the free plan of Zoom that contains most of its premium features.
What App to Choose?
As you can see, both of these apps provide value for the money, so what is the best option for your business?
Well, if you have a small to medium-sized business or are just starting a business and you don't need to accommodate more than 100 participants, Zoom is the better option. Depending on your needs, you can even get most of its features for free. So, to answer the common question "Is Zoom better than GoToMeeting?" we would say yes, as long as you're a small to a medium-sized business owner.
But, if you are a larger business that needs to accommodate 150, 250 or even more participants regularly, and can benefit from unlimited cloud storage than GoToMeeting is the real deal for you.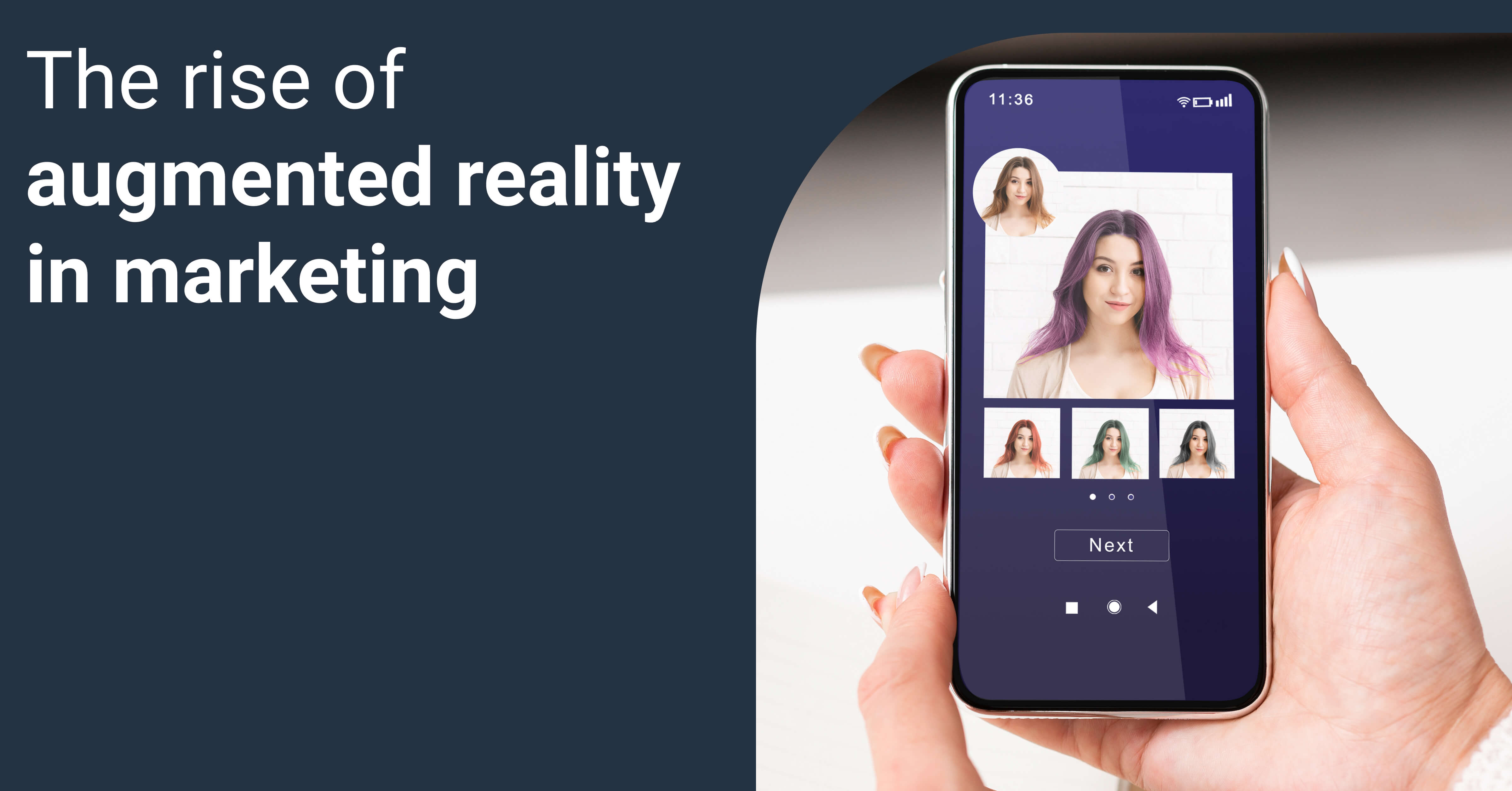 Although AR ads are relatively new in the digital marketing landscape, they proved their value to the advertisers who accepted the challenge of implementing them into their marketing campaigns. Learn more about what's coming to the augmented reality marketing landscape in the near future.
Read more...