Get all your marketing data in one place to own it on your terms. No code required
Move data from siloed marketing sources to Google BigQuery warehouse with Whatagraph. Easy steps and intuitive interface: connect sources, pick metrics and dimensions, schedule transfers.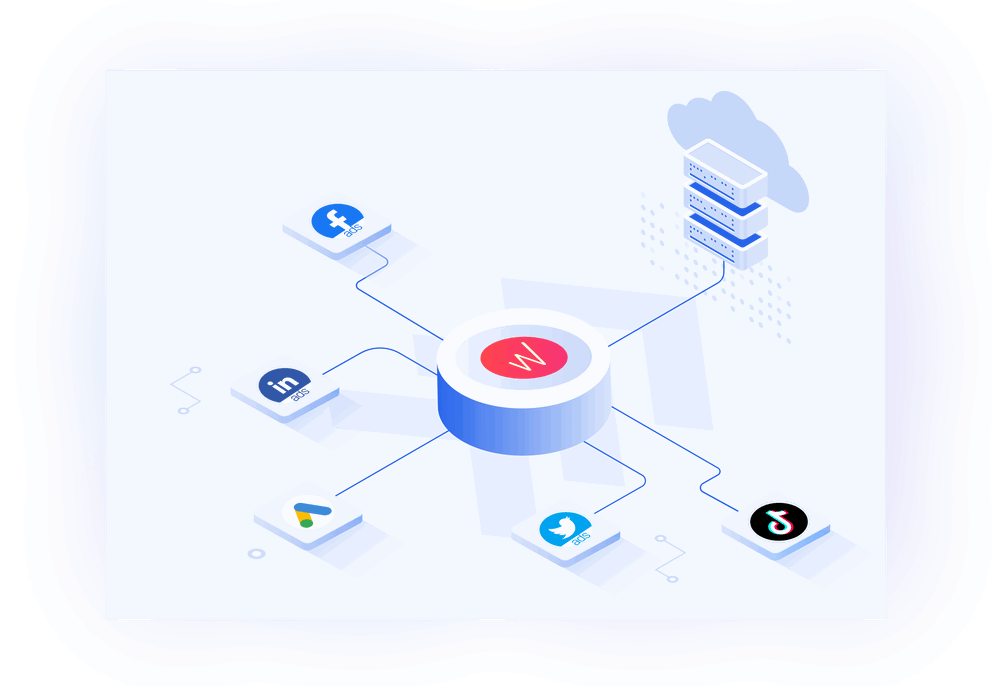 Join marketing agencies and teams worldwide who use Whatagraph to work with marketing data!








Regain control over your marketing data
Marketing platforms change rules, add limits, or go away (like Google Analytics will). Data warehouses are safe and scaleable solutions in this case.  
And with Whatagraph getting data to a warehouse is easy. No coding skills required. And you can also use the same platform both to move and visualize marketing data. 
Try it for free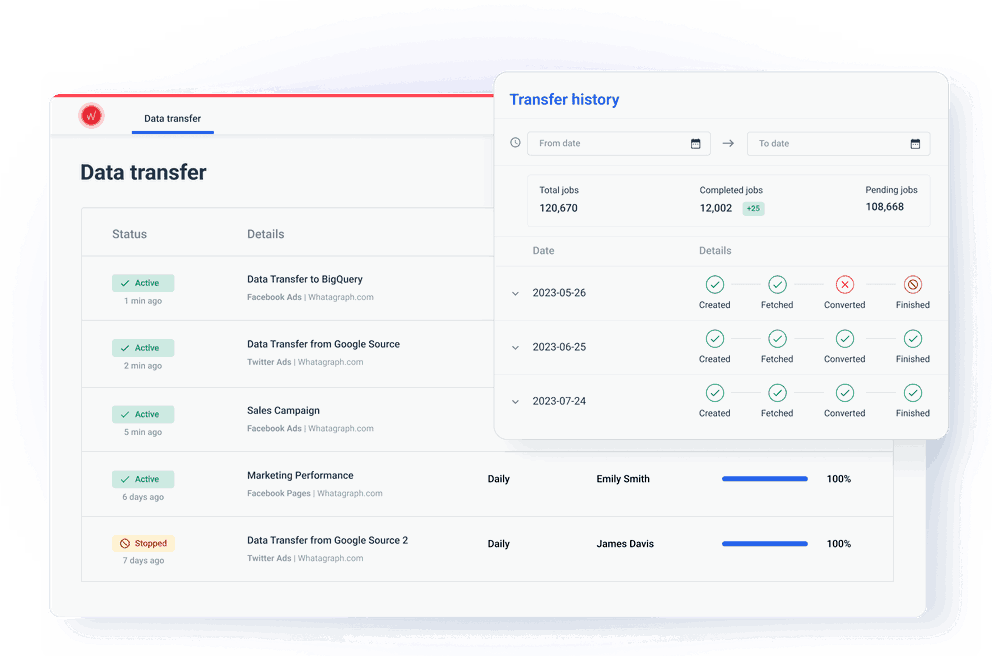 Built for data-driven marketing professionals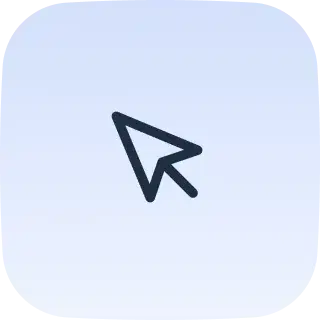 Easy to use
Connect your destinations and sources in a few clicks and get the data flowing. Ready-made templates and intuitive builder with drag-and-drop widgets.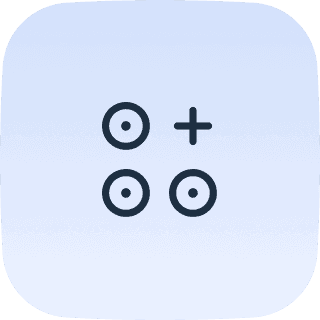 Managed integrations
Up-to-date, and accurate data transfers through reliable connections with popular marketing sources.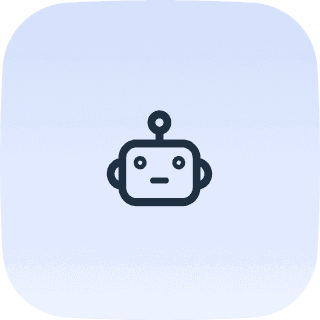 Automated
Schedule and automate your data transfers. Full control over the process with no extra friction.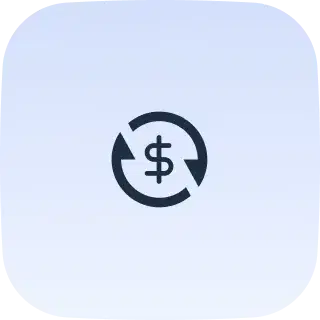 Scalable
Transparent pricing with no hidden costs. You know exactly how much you pay.
Solve even the most challenging marketing data problems
Control your data and get around any limitations set by third-parties
No more API call limits, worries about historical data in Google Analytics, or other limitations. Securely and reliably move all the necessary data from multiple sources into one place with Whatagraph.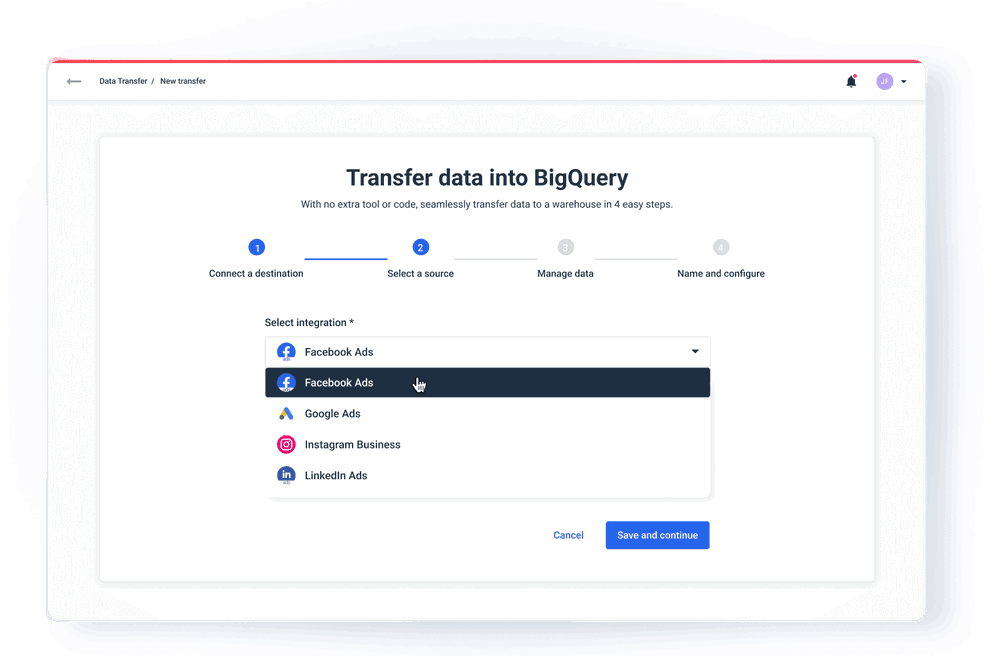 Get the metrics you need for marketing analytics, reporting, and decision-making
You can pick specific metrics and dimensions for transfer and stay in control of what exactly is being moved. Get granular, up-to-date, necessary data from constantly monitored and updated connections with popular marketing platforms.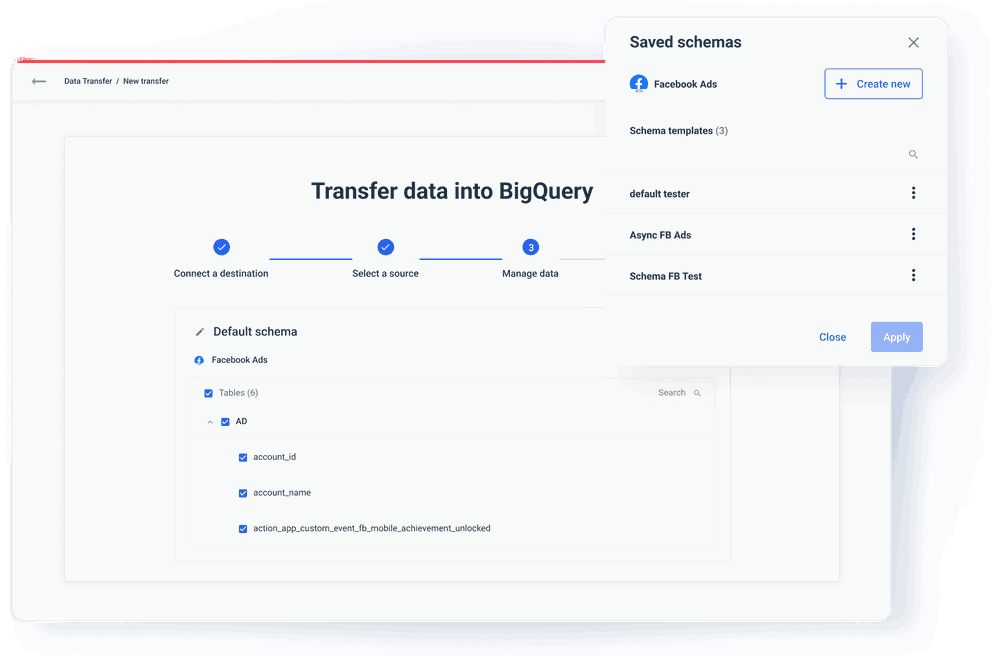 Move and visualize data in one platform
Leverage Whatagraph visualization capabilities using your BigQuery data sets as a source. Build insightful reports and dashboards, customize data, apply custom branding. Share on-demand access or automate send out.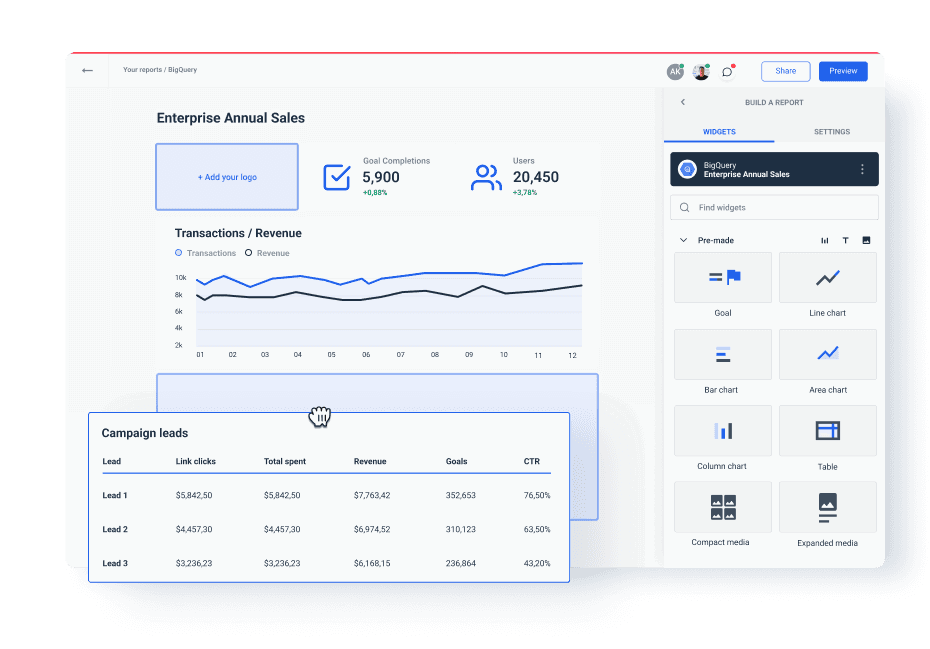 Automate marketing data flow from any source to Google BigQuery in three simple steps
Automate marketing data flow from any source to Google BigQuery in three simple steps

Connect destination
Direct connection between Google BigQuery and Whatagraph set up in a few clicks.

Select sources
Pick marketing data sources from native, fully managed marketing integrations. No maintenance required.

Pick metrics
Determine how your data set will look like with intuitive schema editor.
Try it for free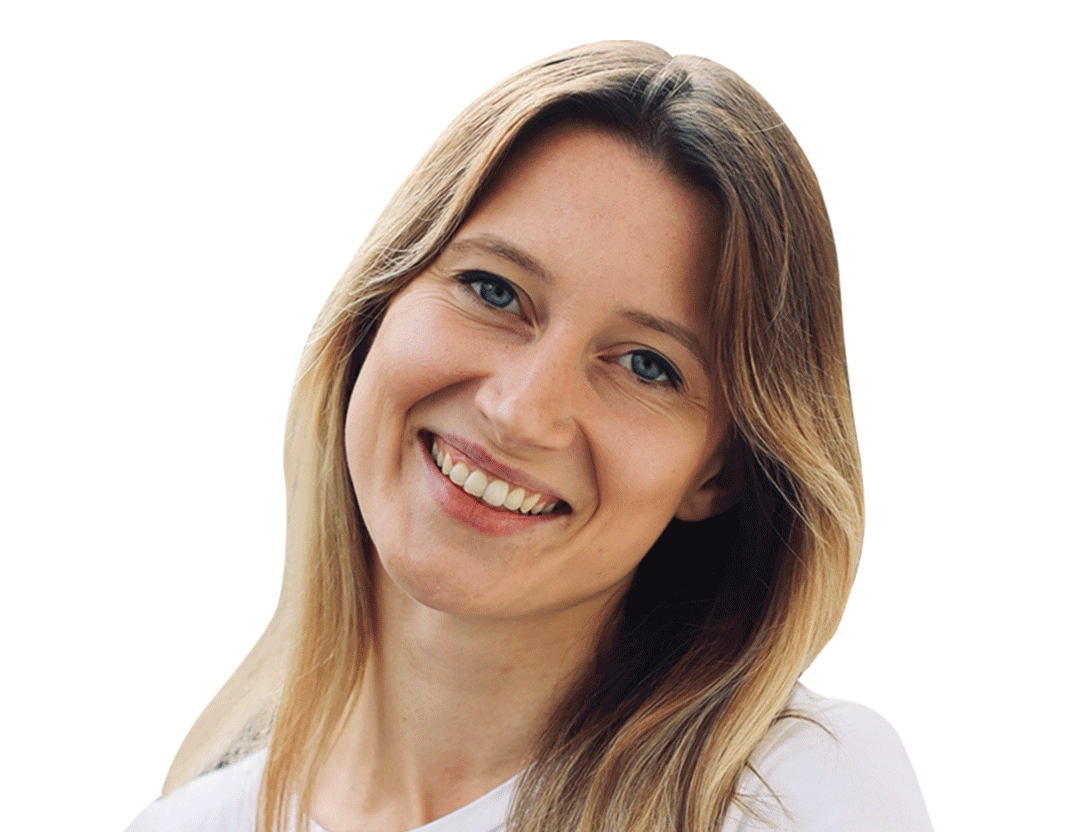 You will never be left solving challenges on your own
Every customer has a personalized onboarding session and a dedicated account manager together with praised customer success and support teams accessible at all times with response rate below 5 minutes during working hours.