Google Analytics PPC Dashboard
Make sure vital PPC metrics are all in your line-of-sight for easy progress assessment and evaluation. Use a Google Analytics PPC dashboard to track every one of your key metrics for your pay-per-click campaigns in one place. Whether it's CTR, ROI, or landing page data.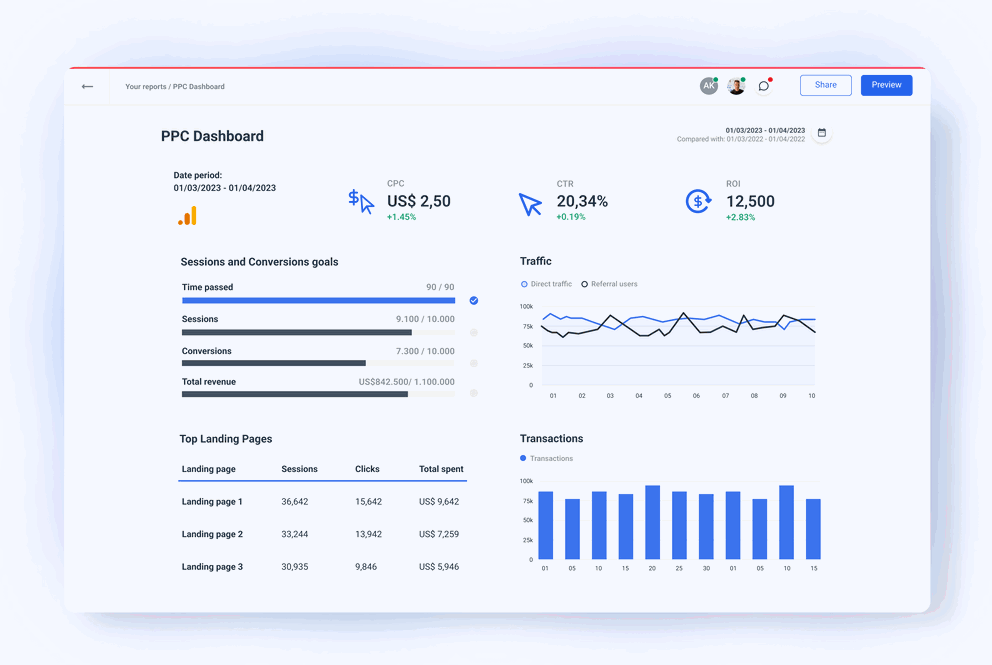 Join marketing agencies and teams worldwide who use Whatagraph to work with marketing data!








Effortlessly report, monitor and analyze your campaigns.
Access essential data quickly and in one place
Google Analytics is a phenomenal tool, however, there are tons of settings to sift through to see the vitals relevant to PPC. Whatagraph allows you to set up a custom PPC dashboard to automatically gather the most important Google Analytics KPIs for easy reach and assessment.
Relay performance updates to your clients and executives effectively
An automated PPC dashboard makes presenting PPC progress to clients or executives simple - without needing to manually enter data from multiple channels. Integrate Google Analytics, or really any other PPC channel with Whatagraph, and drag the data point you wish to see onto the blank report canvas.
Google Analytics PPC dashboard with clients in mind
Provide valuable insight to your clients about the impact you made on lead generation. A proper Google Analytics PPC dashboard created with Whatagraph will make showcasing your value to clients easy - all of the KPIs are in one place and updated in real time. See our Google Analytics report template.
It's good to be loved! Our clients are not shy about expressing it.
Need more help with getting started?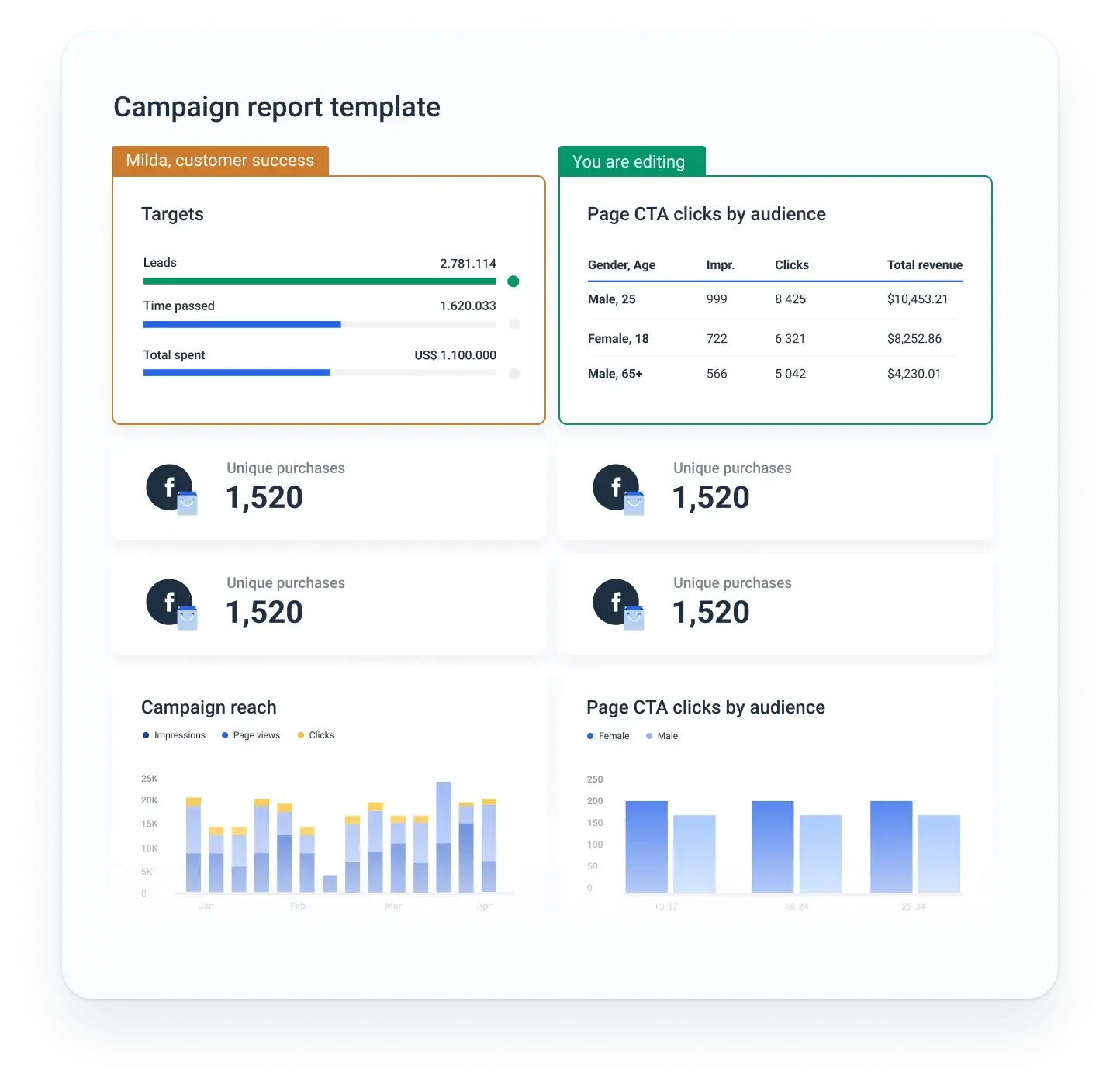 We can set up your report campaign for you!
If you need help with setting up Whatagraph - our team can create your campaign reports!
Ready for insights?
It's time to focus your time on the tasks that really matter, and let us worry about your marketing analytics. Start your free 7-day trial.
Free for 7 days

No credit card required

Live chat support

Cancel anytime