Dashboard builder for marketers
Track and report your digital marketing efforts with the help of Whatagraph's dashboard builder. Pull data and visualize cross-channel insights from over 45 different marketing channels in a single location and near real-time. Share the live link to your interactive dashboard for on-demand access.
Join marketing agencies and teams worldwide who use Whatagraph to work with marketing data!








Why build your dashboard with Whatagraph?
Cross-channel data collected automatically
Whatagraph dashboard builder gathers the most recent metrics, regardless of what platform you use. View the results garnered by your sales and marketing strategies pulled directly from your data sources — under one roof.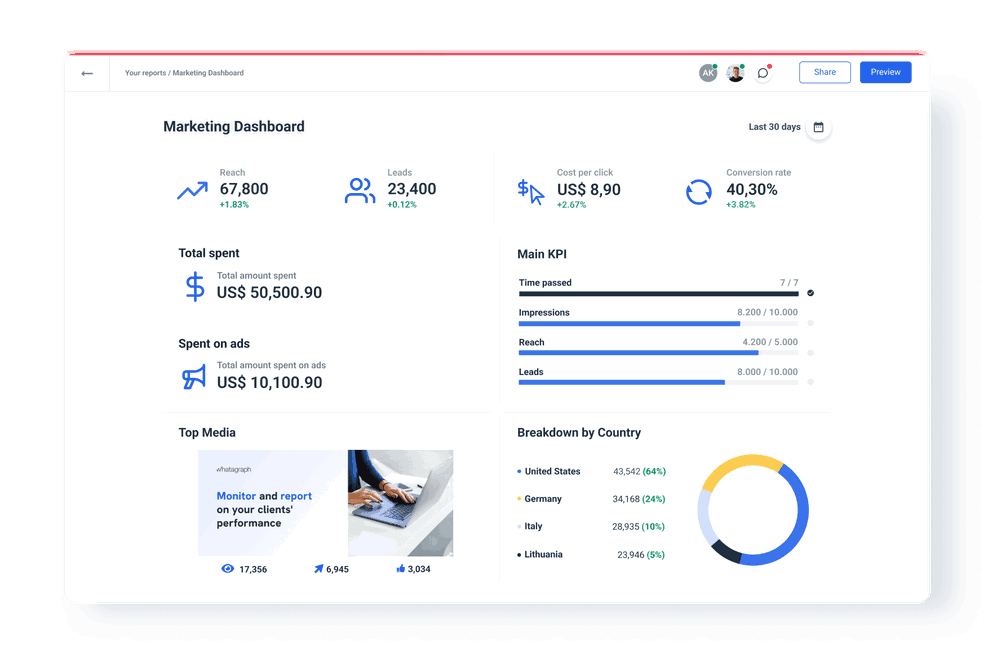 Build a detailed marketing dashboard in minutes
Start from a blank page, or choose from countless pre-built dashboard templates; your options for creating custom dashboards are limitless. Whatagraph offers an intuitive dashboard builder with pre-made widgets and drag-and-drop interface.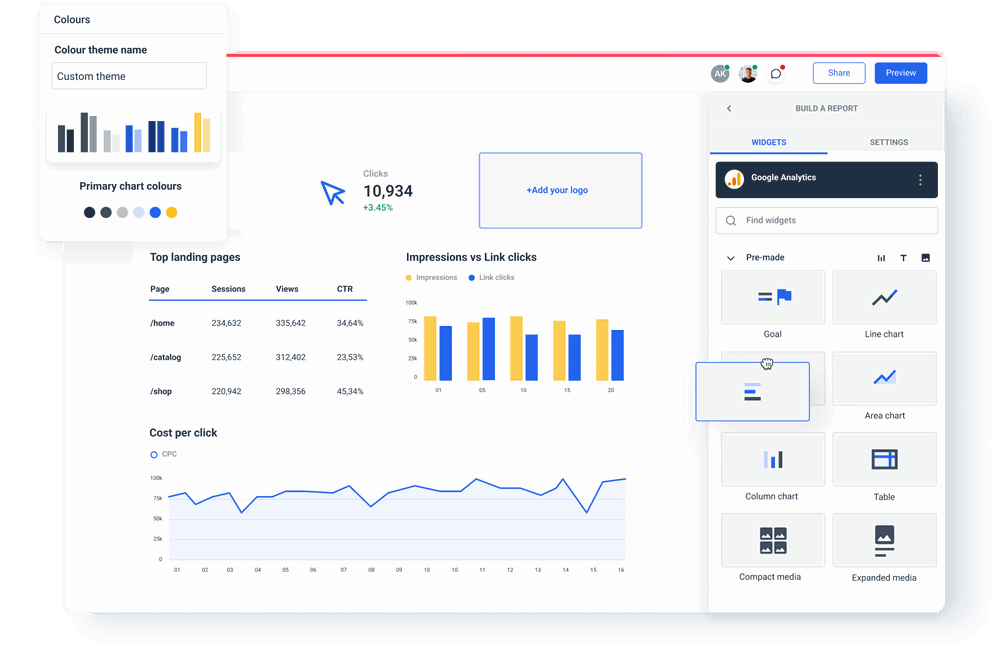 Share your dashboard with a few clicks
Give your clients, managers, or stakeholders a live link to your online dashboard for on-demand access. Keep everyone on the same page with your marketing results for maximum transparency and accountability all the time.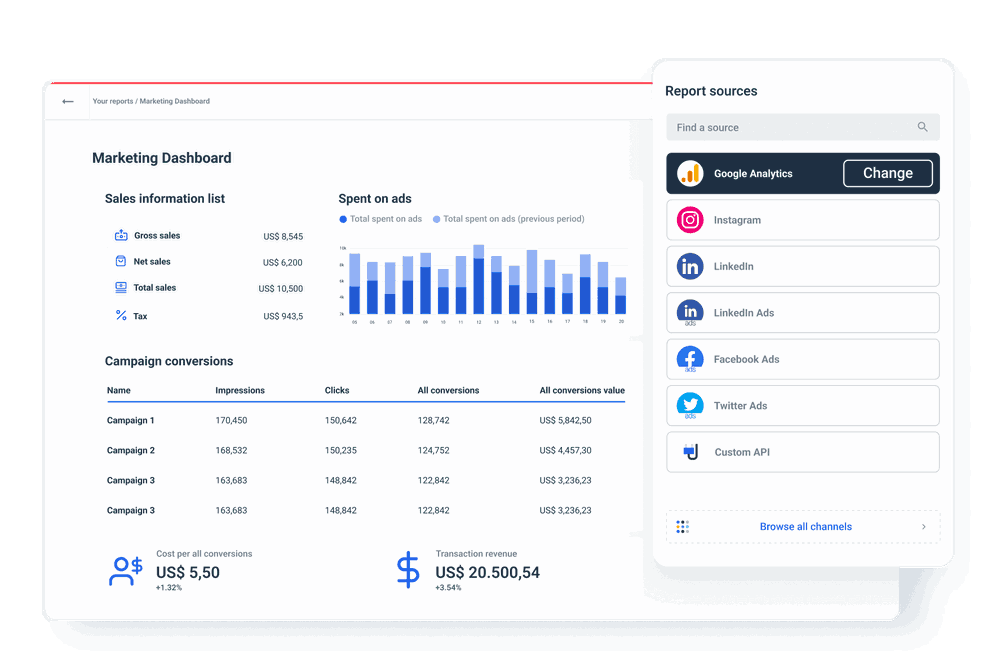 All reporting features your agency needs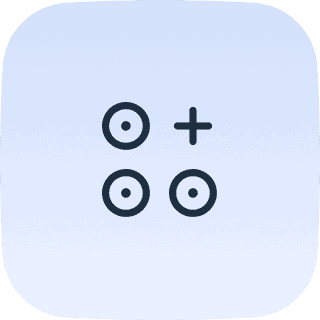 45+ data sources
Create a true cross-channel digital marketing dashboard in Whatagraph. Over 45 integrations for your cross-channel marketing campaigns.
Cross-channel reports
Combining cross-channel data is intuitive and takes a few clicks. Create a single client report for all channels instead of one report for each.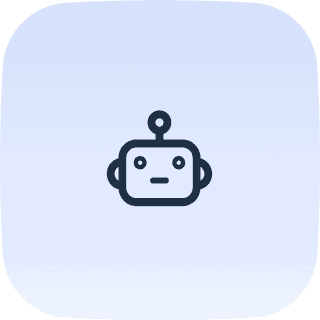 Full report automation
Schedule your reports at desired intervals or share a live link to a report so your clients can check for updates at any moment.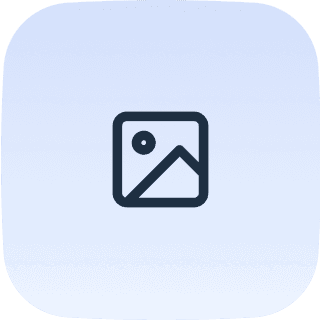 Media widgets
Showcase ad creatives, social posts, and other custom visuals by adding a media widget to your report.
FAQs
All your questions answered. And if you can't find it here, chat to our friendly team.
Why build dashboards?
You build dashboards to drill down into customer buying patterns and improve your decision-making. By tracking your marketing key performance indicators and consumer data, you can more accurately configure future goals and deliverables. A marketing dashboard lets you measure those goals in near real time so you can make data-driven decisions. 
What makes a good marketing dashboard designer?
A good marketing dashboard designer needs to be user-friendly, allow your marketing team to connect live data easily without third-party plugins, and create custom data visualizations of your KPIs using tables, graphs, charts, and single-value widgets with minimum hassle.  
Can I create a custom widget for my dashboard in Whatagraph?
Yes, you can create a custom widget for your own dashboard in Whatagraph. 
1.  Open the report builder,
2.  Select a source, 
3.  Switch the widget toolbar from Pre-made to Build your own, 
4.  Drag and drop the widget type you want to your dashboard, 
5.  Adjust the widget size, customize dimensions and metrics, numbering format, currency, colors, etc. 
6.  Save the new widget as a template for your new dashboards. 
Can I export data from Whatagraph?
Yes, you can export data from Whatagraph in three ways: to Google BigQuery, or as CSV and Excel files. The data export option is especially useful when you want to further explore the collected data in another business intelligence tool.
Does Whatagraph offer custom pricing?
Yes, Whatagraph offers custom pricing for the Custom pricing model. Data transfer is also available at a discount pricing for bulk purchases. 
What CRMs does Whatagraph support?
Currently, Whatagraph supports two CRM tools, HubSpot and Salesforce. However, you can connect any other CRM using a Custom API.  
Is Whatagraph available as a mobile app?
No, Whatagraph is not available as a mobile app, but it's very well-optimized for mobile devices. 
Can I create a marketing dashboard in Microsoft Excel?
Yes, you can create a marketing dashboard and track key metrics in Microsoft Excel spreadsheets, but this method has serious disadvantages. First, you need to manually import datasets into Excel, risking a massive chance of error. Also, there is no possibility of having real-time updates. Finally, the only way to keep your data safe and still allow collaboration is to give edit permissions only to certain users and set everyone else as viewers.  
Does Whatagraph have a Slack integration?
No, Whatagraph currently doesn't have Slack integration built. However, you can connect any unsupported source via a Custom API, BigQuery, or Google Sheets.
It's good to be loved! Our clients are not shy about expressing it.
Need more help with getting started?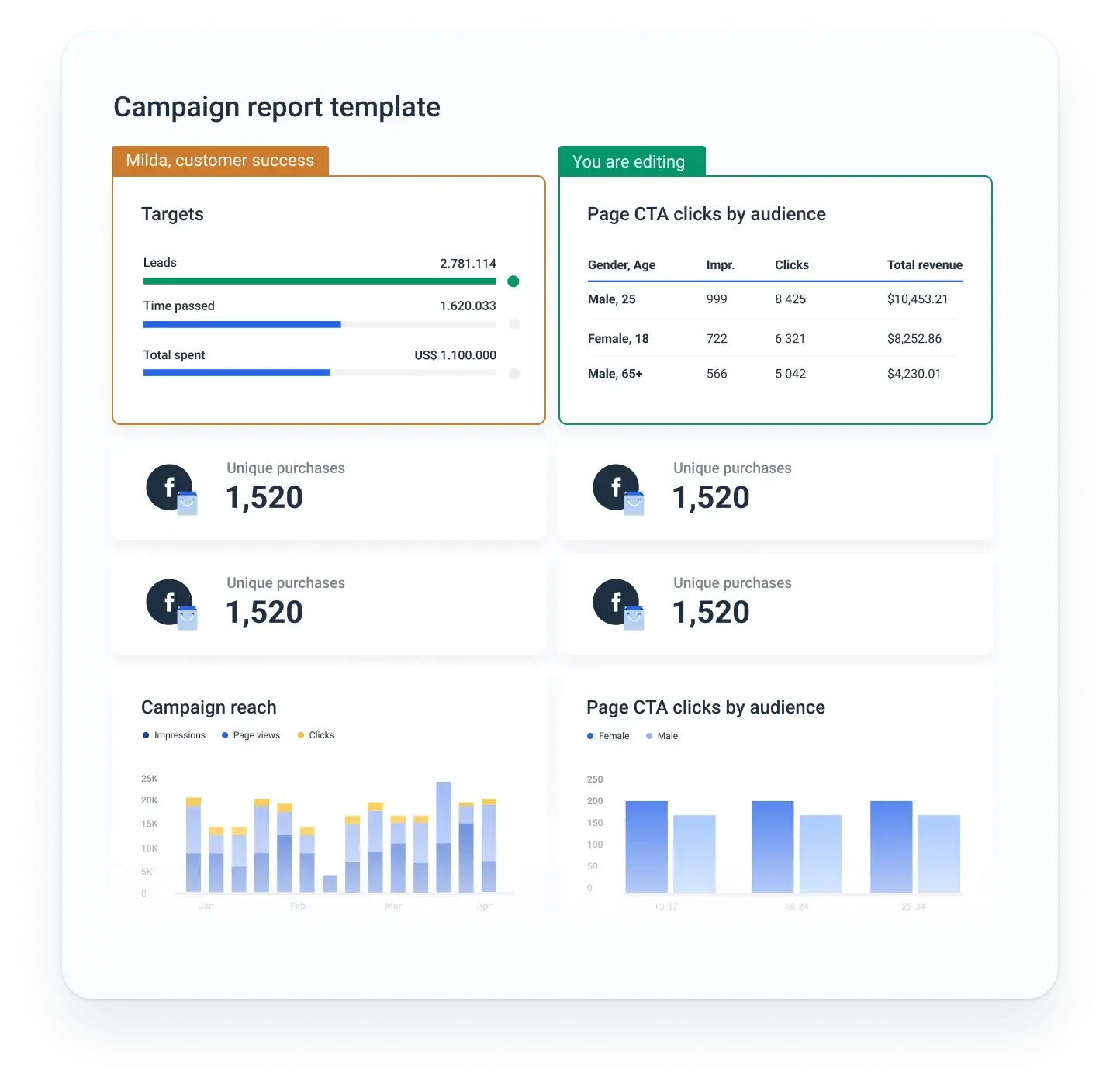 We can set up your report campaign for you!
If you need help with setting up Whatagraph - our team can create your campaign reports!
Ready for insights?
It's time to focus your time on the tasks that really matter, and let us worry about your marketing analytics. Start your free 7-day trial.
Free for 7 days

No credit card required

Live chat support

Cancel anytime