Take a quick personalized look at a better way to handle your marketing data tasks
Win more time for strategy and campaigns
Create stunning reports in minutes
Connect sources with no effort
Share data quickly and easily
You are in good company
Marketing agencies

"The time we need to create a report varies by client, however, we currently save 30-70% of the time on each report (depending on how many sources are connected) with Whatagraph."
Marketing Solutions, 150+ clients
In-house teams

"After implementing Whatagraph we connected all the data from 200+ brands in one platform. We can clearly see the results across all countries and drop down to a single venue with a few clicks."
Rekom Group, 200+ venues in Europe
Win more time for your clients or stakeholders, strategy, and marketing performance
No data connectors in the middle to slow you down
Connecting your marketing data takes a few clicks via native integrations, Custom API, spreadsheets, or a data warehouse.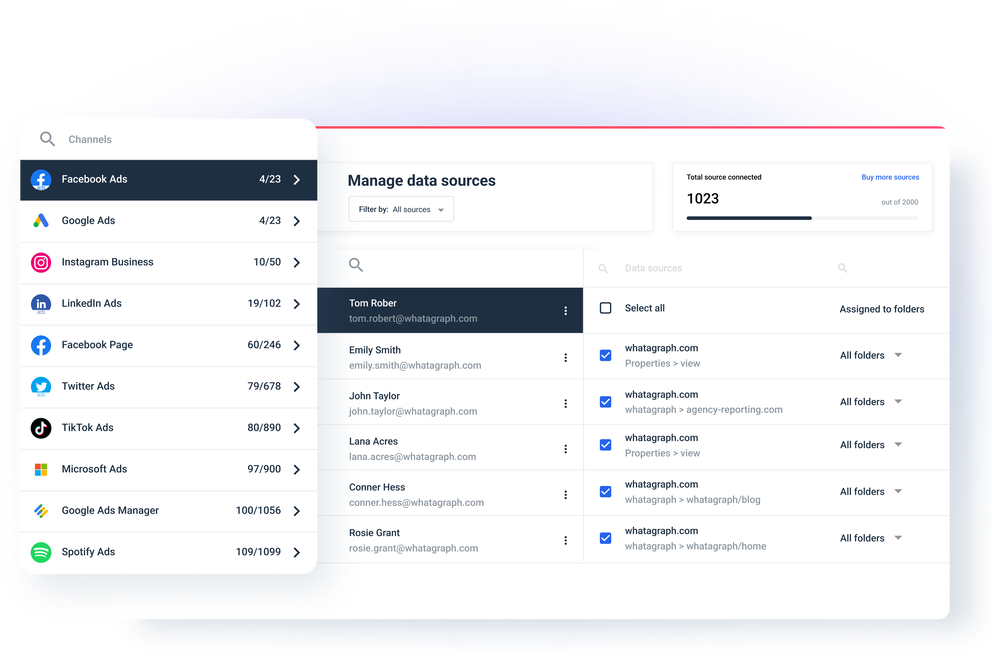 Visualize marketing data in minutes
While it takes weeks in other tools to create a first decent report, Whatagraph is surprisingly easy to master both for high-level reports and complex cross-channel ones. Support is instantly available in the live chat.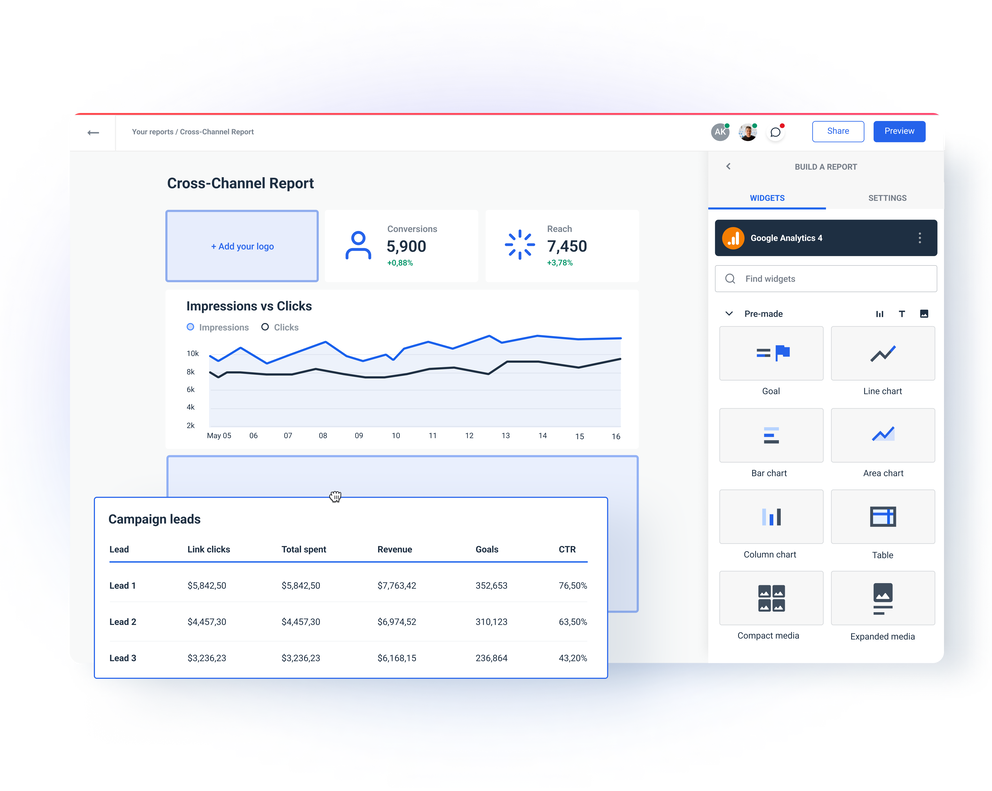 Share insights quickly and get your data to where you need it fast
Whether you want to send an email every week, share link to a live dashboard, or automatically send data to BigQuery warehouse. It gets done in a few simple steps.