TikTok Ads Dashboard
Measure your clients' TikTok Ads performance and progress with Whatagraph TikTok Ads Dashboard. Pull data about your target audience, measure the ad spend, and use our visual data analytics to skyrocket conversions and optimize ad groups for your clients.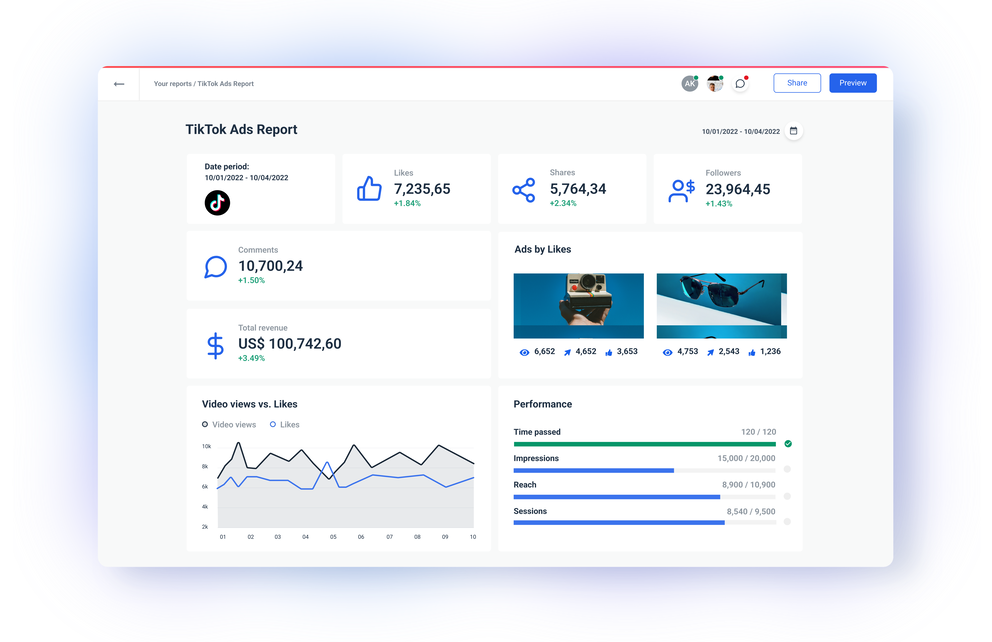 Join marketing agencies and teams worldwide who use Whatagraph to work with marketing data!








Build a comprehensive TikTok ads dashboard for your clients with Whatagraph
Improve TikTok Ads reports for your clients
Whatagraph's dashboards use data visualization to present data not only in an engaging way but in an easy-to-understand way too. Your clients will appreciate the simplicity of our TikTok Ads dashboards whilst getting a proper overview of the ads' performance. Show your clients you care by using our platform. Build an engaging TikTok Ads dashboard using drag-and-drop widgets. Effortlessly include cross-channel data from TikTok organic, other paid ads, or social media platforms.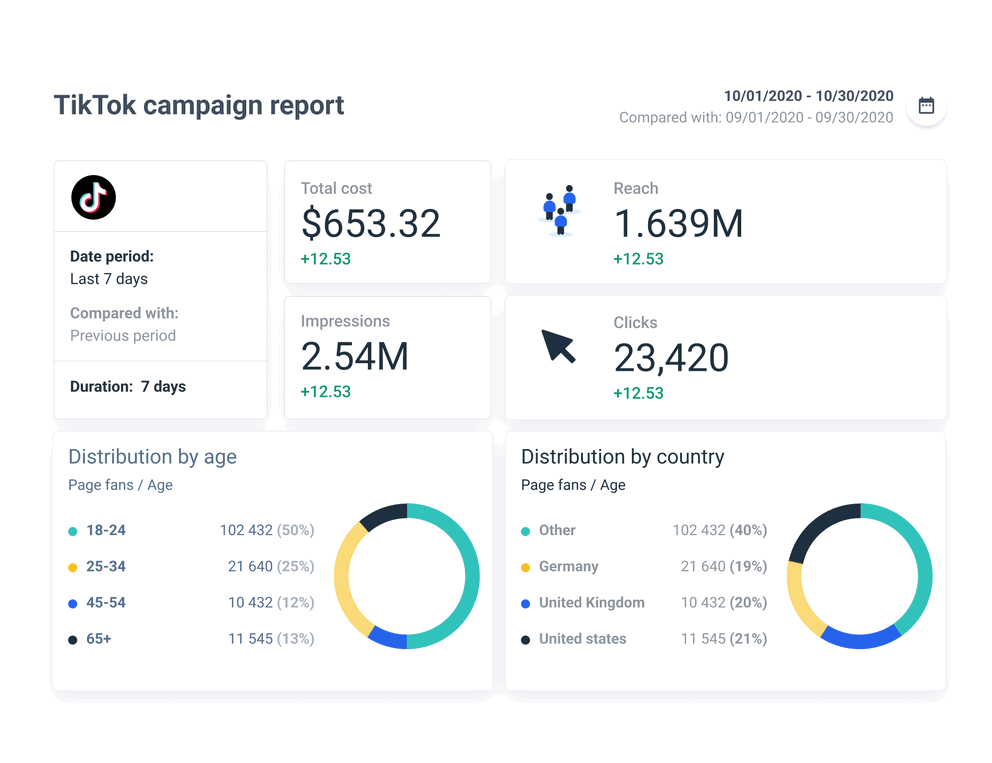 Monitor TikTok Ads metrics and present ad delivery progress
Our TikTok ads reports provide key metrics, like CPC or CPM, and how they fluctuate over time. Your client won't have to deal with large amounts of data because our platform will aggregate it for them. Present the campaign's performance using historical and real-time data. Our reports can handle any KPIs, regardless of the campaign objective. Create custom metrics and apply filtering on the budget and source level. Save everything you build as a template.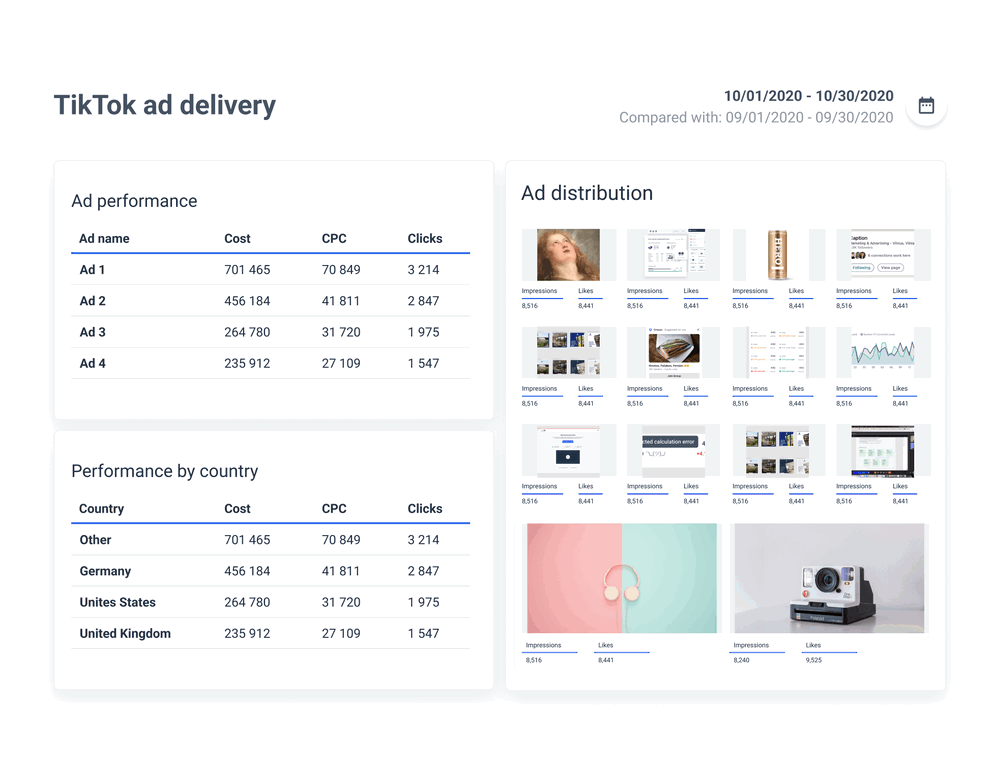 Automate TikTok Ads dashboards and reports and keep your clients updated
Whatagraph allows sending automated reports at needed frequencies and time periods. Try out this function with this template and see how beneficial it is! You'll save time while keeping your clients updated on TikTok advertising strategy and video ads performance. Set automated emails and show how you meet your optimization goals.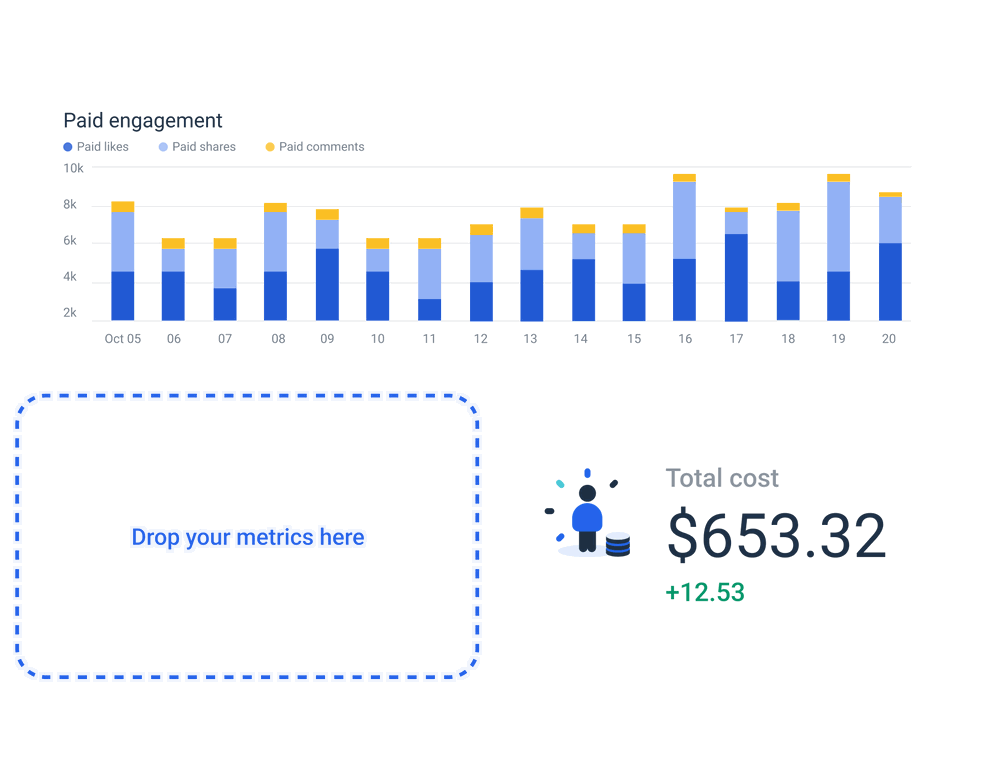 All reporting features your agency needs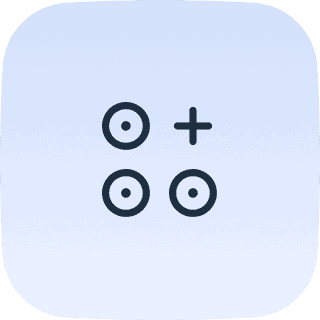 45+ data sources
Create a true cross-channel digital marketing dashboard in Whatagraph. Over 45 integrations for your cross-channel marketing campaigns.
Cross-channel reports
Combining cross-channel data is intuitive and takes a few clicks. Create a single client report for all channels instead of one report for each.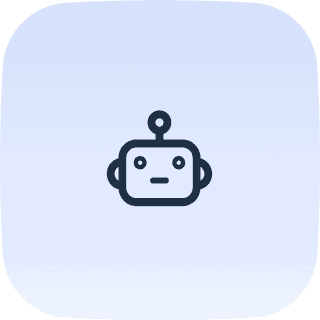 Full report automation
Schedule your reports at desired intervals or share a live link to a report so your clients can check for updates at any moment.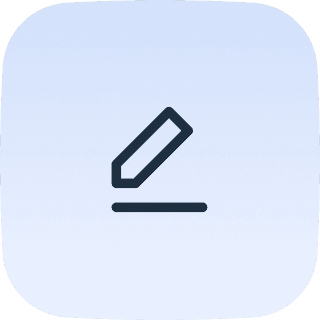 White-label reports
Customize colors and logos in each report to align it with your agency's or clients' branding and style.
FAQs
All your questions answered. And if you can't find it here, chat to our friendly team.
Is TikTok good for business advertising?
The use of TikTok for business advertising is still a controversial subject. However, ad formats are evolving in conjunction with social media. This implies that TikTok could be the ad platform for some businesses to promote their goods or services and increase brand awareness.
TikTok, for example, allows users to make brand takeover ads and promote branded hashtags, both of which help to increase brand exposure by displaying an ad in the news feed.
When it comes to influencer marketing, TikTok is also quite effective. Brands have a better chance of being recognized and reaching the right audience when collaborating with well-known TikTok creators.
It really depends on the type of business one runs. However, TikTok seems to be a platform where any brand can benefit from this advertising platform.
How to set up a TikTok ad campaign?
Settling up a TikTok ad campaign is super easy to do!
1) Go to the TikTok ads manager and sign up for a TikTok Ads account. Create a new ad campaign by pressing the 'Campaign' button.
You'll be allowed to establish TikTok advertising objectives for your campaign. Choose one and continue developing your ad campaign.
2) Choose your ad placements. You can choose between 'Automatic placement' and customizing it yourself.
3) Before you publish your ad, you'll be asked to fill in a series of demographic cues to help you target the right audience. 
That's it! Make sure to track your ad's performance after you've launched it. You can use this TikTok dashboard as a template to track the success of your ad creatives.
How does TikTok promotion work?
TikTok only promotes video creation and only those with original sounds that can be used for commercial purposes. However, usage of TikTok videos containing copyrighted audio is prohibited.
What are the most popular options for advertising on TikTok?
The most popular advertising options on TikTok include biddable ads, topview ads, brand takeover ads, and hashtag challenges.
Biddable ads are available on TikTok as in-feed ads with a minimum of $500 campaign spend. You can purchase them using a CPC, CPM, or CVP model to target custom audiences based on age, gender, location, interest, and device type.
Topview ads are video-based TikTok ad formats designed to reach large groups of TikTok users. These ads last up to 60 seconds for maximum visibility and brand exposure the moment a user opens TikTok. TopView ads can be linked to an external or internal landing page.
Brand takeover ads show as soon as you open the TikTok app, promising a high chance of reaching the audience.
Hashtag challenges allow brands to partner with TikTok advertising specialists to create engaging and unique hashtag challenges that motivate users to join the campaign by creating related videos and using the hashtag in the ad text.
Is it better to set a daily or lifetime budget for your TikTok Ads?
A daily budget is a better choice if you're anticipating regular changes to the budget. On the other hand, a lifetime budget is better when you want to set the budget and leave it in place until the end date is reached.
It's good to be loved! Our clients are not shy about expressing it.
Need more help with getting started?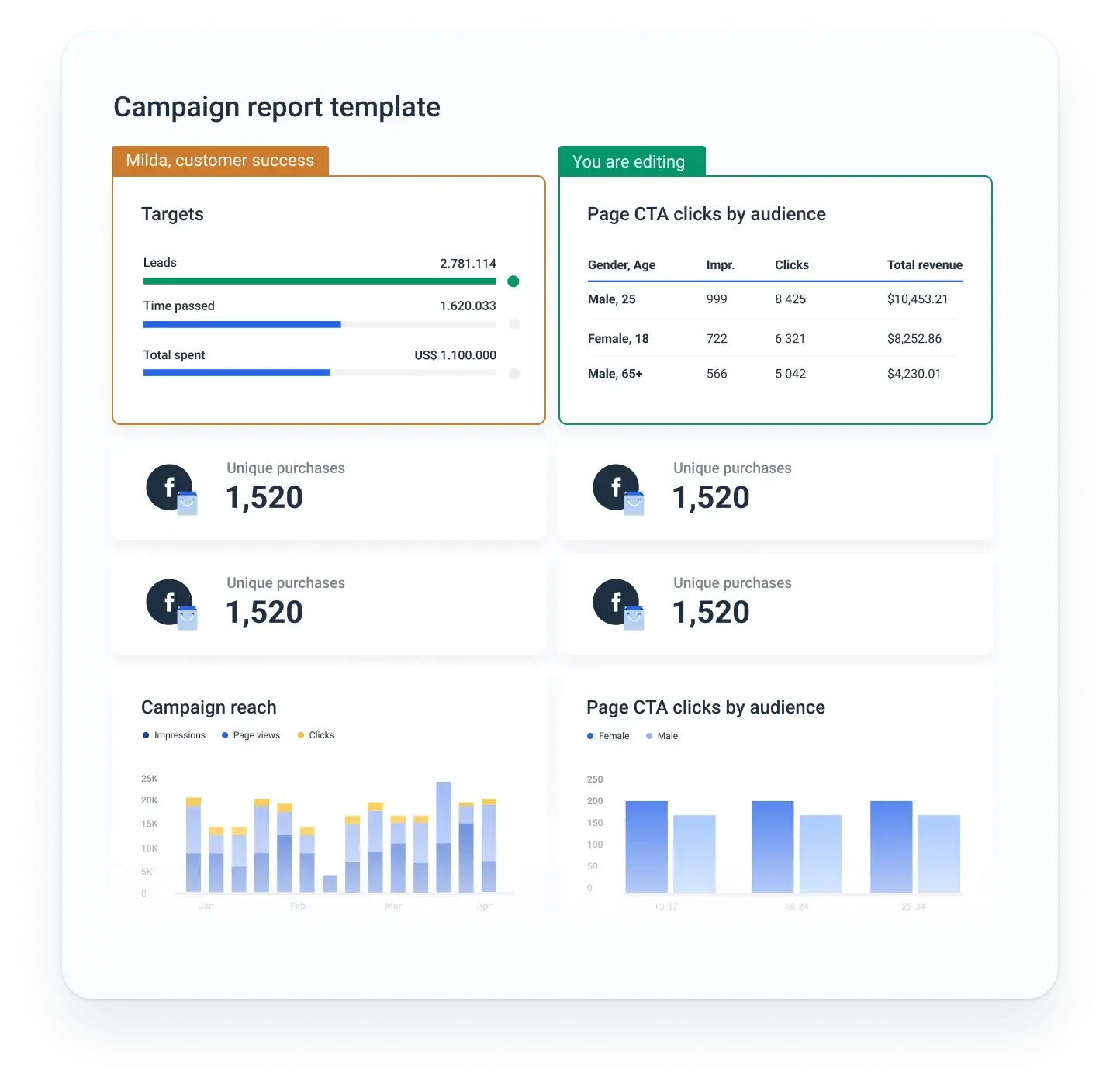 We can set up your report campaign for you!
If you need help with setting up Whatagraph - our team can create your campaign reports!
Ready for insights?
It's time to focus your time on the tasks that really matter, and let us worry about your marketing analytics. Start your free 7-day trial.
Free for 7 days

No credit card required

Live chat support

Cancel anytime