Build a performance report in minutes
Use this pre-made LinkedIn Ads performance report and get a general overview of your profile. Automatically pull your performance data and turn it into a visual presentation.
Compare your results against set goals
Use the goal widget to measure your KPI progress. Set a goal, select a time period for its realization, and see how you're actually achieving it.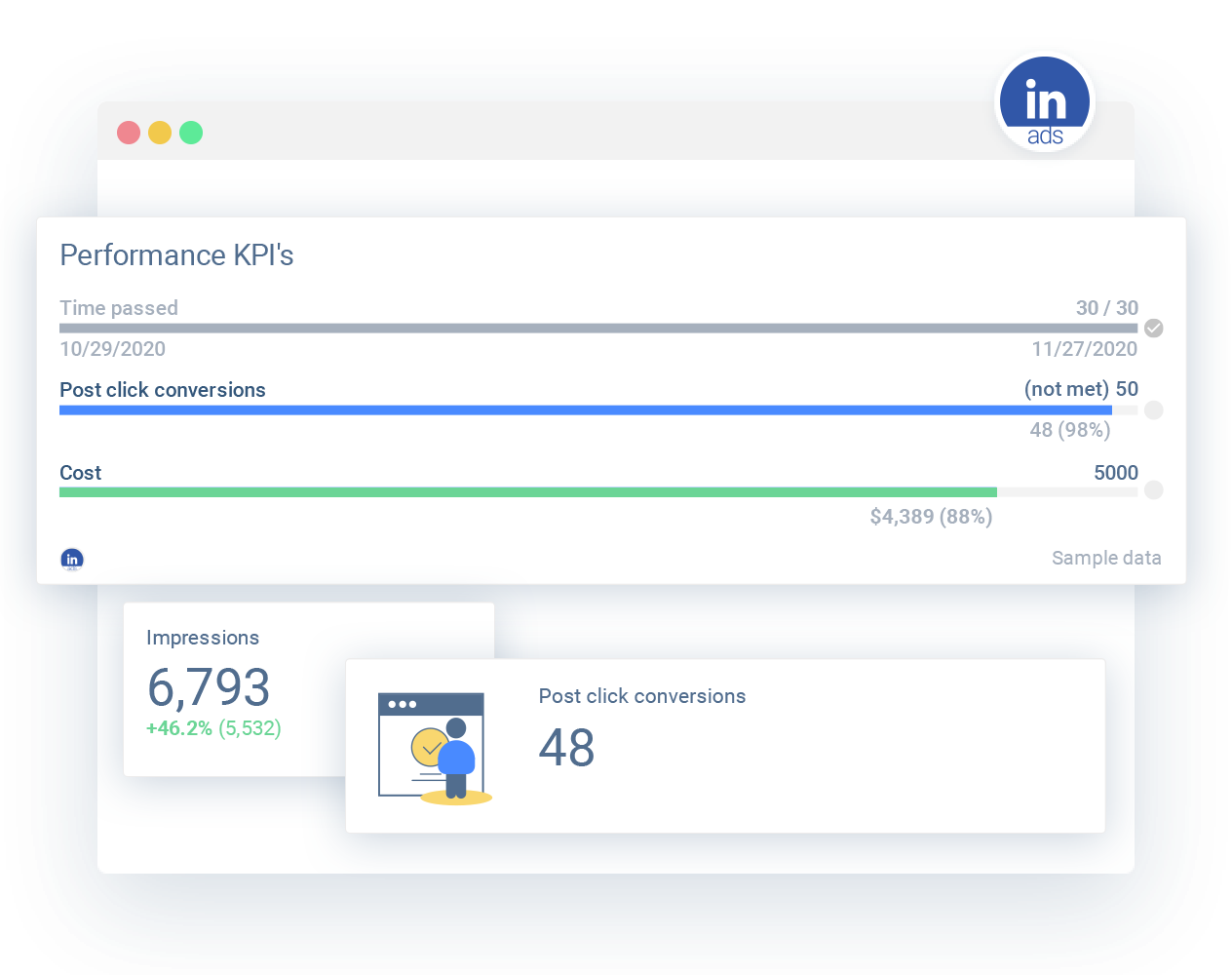 View the entire funnel
Get a visual representation of the conversion data at each step of your search funnel. See the percentage of people that became your customers after clicking on your ad or reacting to it.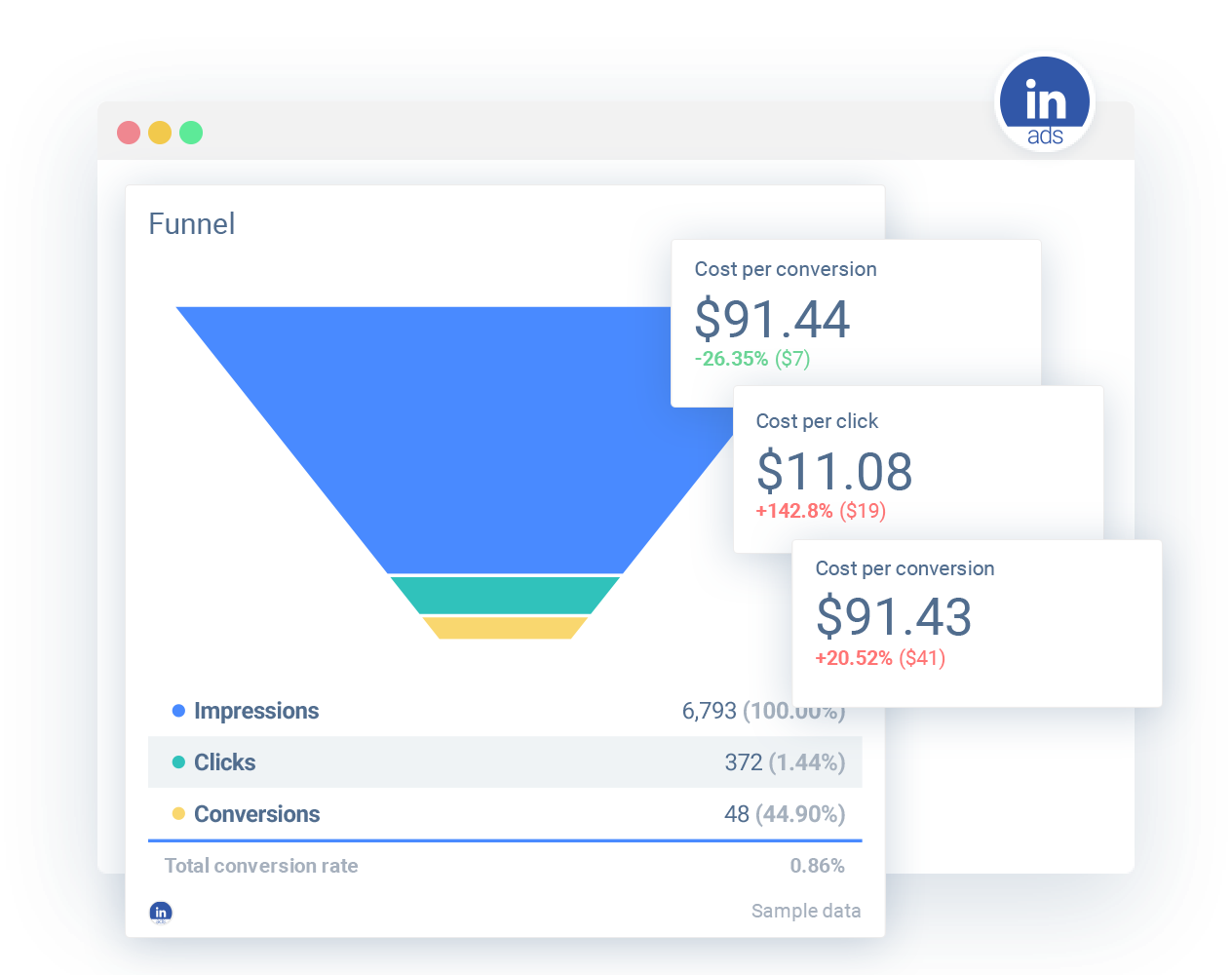 Get campaign performance overview
See the results of each campaign individually and analyse whether your efforts paid off. View campaign's cost, conversion, and cost per conversion metrics.