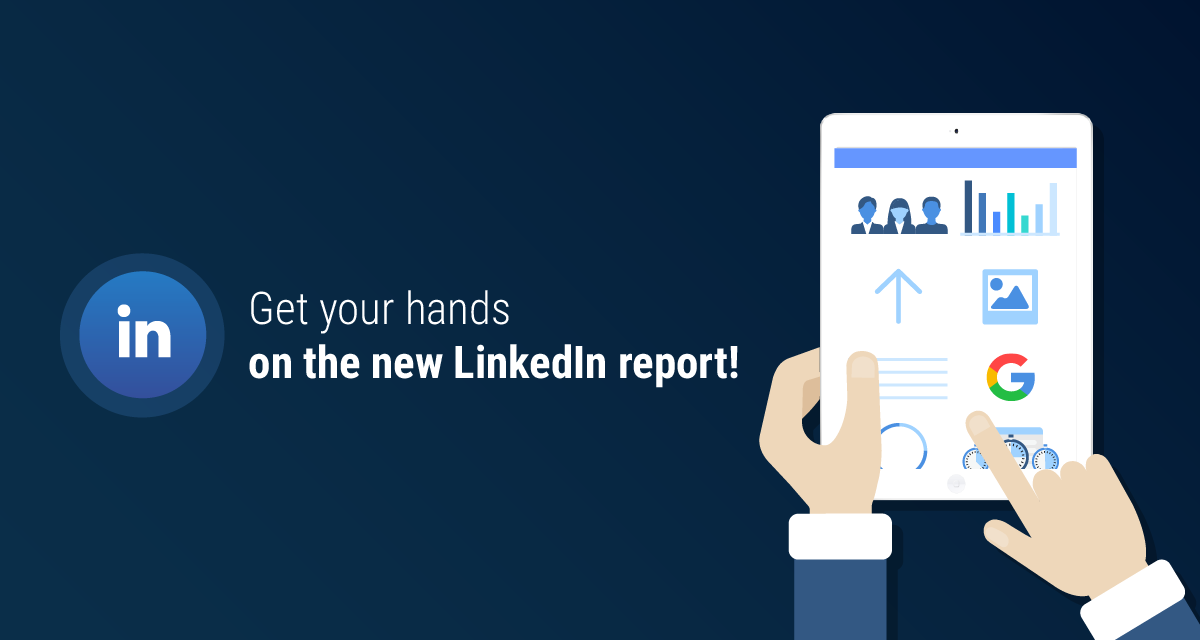 Ready to delight your clients with top of the class LinkedIn reports?
We have just launched new reporting template for LinkedIn Pages performance. Get to know it better!
After updating Facebook Ads reports with more conversion metrics, we are now welcoming a new member to our integration family.
The new LinkedIn Pages performance report will enable you to have all the relevant information and performance metrics in one report. Once you set up the automation, you'll be able to forget about regularly having to check your LinkedIn page performance metrics.
And there's a bonus too. Your LinkedIn Pages performance report will dazzle anyone who gets hands on it. The same visual style, more understandable metrics and no extra work involved from you - what's not to like?
But let's take a few minutes to go through what's available with the new LinkedIn Pages report.
1. Your LinkedIn page performance metrics
Having a short summary on how your or your client's LinkedIn posts are performing will be as always at your hand (or delivered in your inbox if you prefer):
Check how many likes, shares and comments your posts received, and compare to any date period.
Keep an eye on how often your posts are being shown to your followers, and how engaging they are.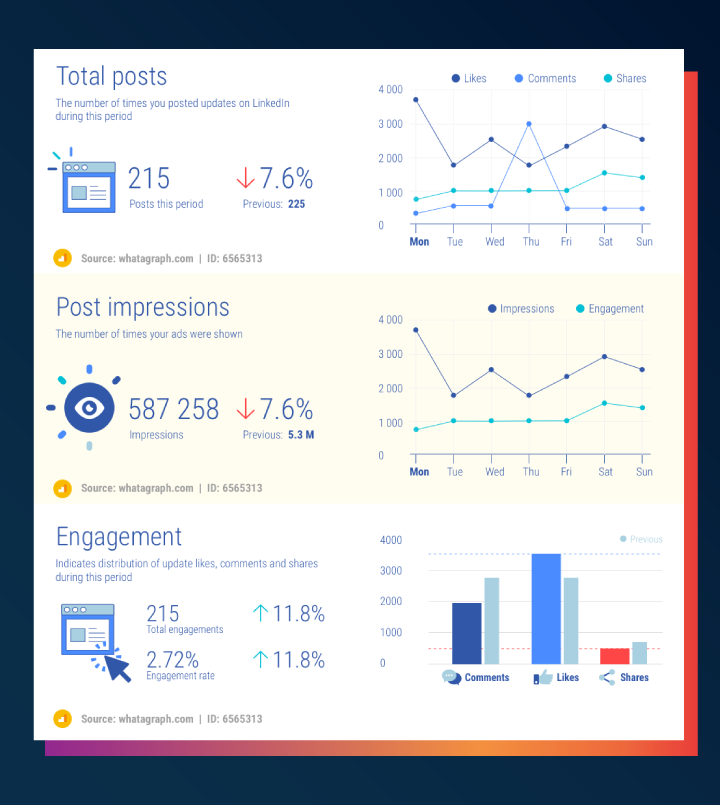 You can even see the performance of your top LinkedIn updates - in terms of interactions they got: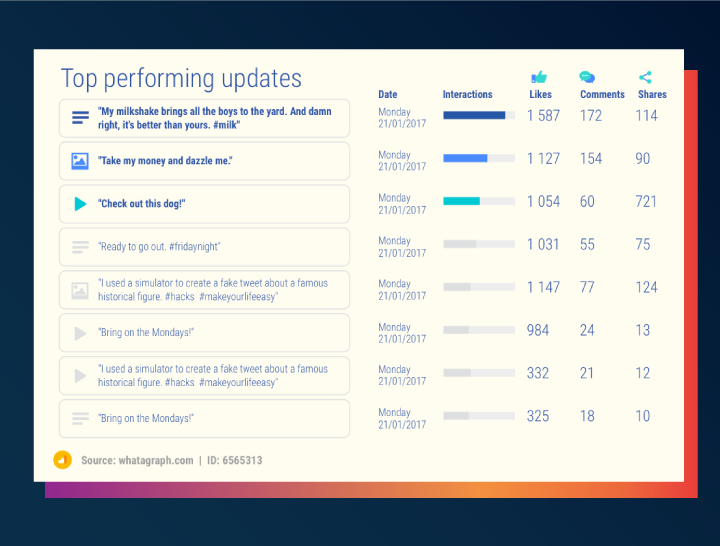 2. Your LinkedIn follower growth charts
From now on, you will always be up to date on the rate your LinkedIn page followers are growing.
Care to compare how many of them started following your LinkedIn as a result of your paid ads? We've got it covered too.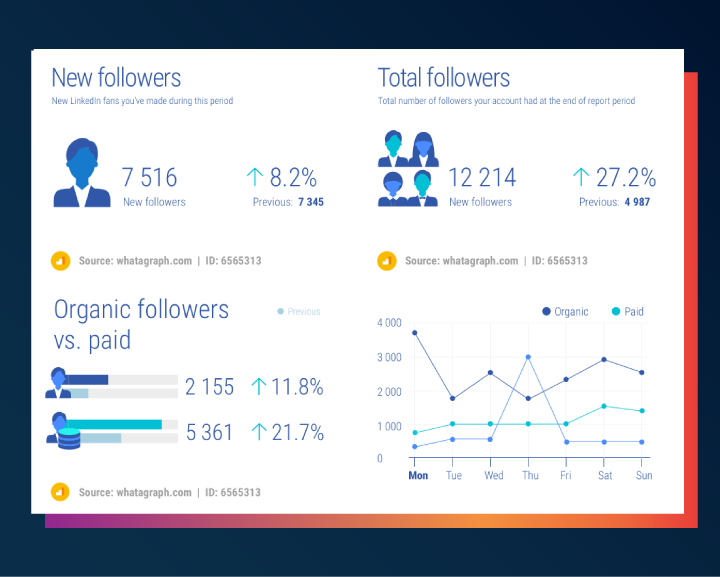 3. Analyse your LinkedIn network with a help of most visual graphs out there
We've added graphs to help you analyse your followers and their networks:
See the average size of network your commentators have.
Analyse your network of followers by role seniority and job functions.
Check how many followers work in different industries, and which locations they are from.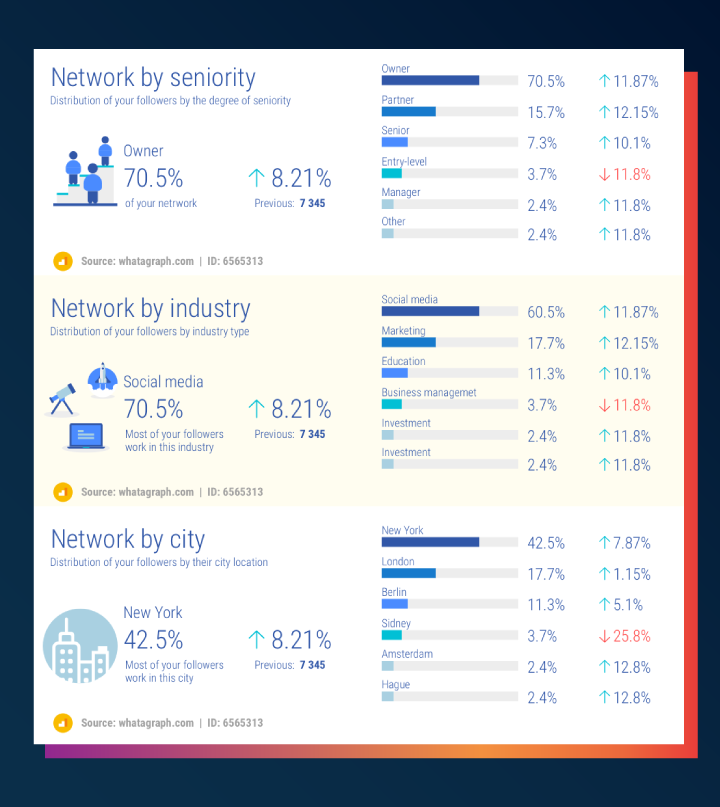 4. Ready to see your LinkedIn reports in action?
Adding LinkedIn to your home screen is easy, so wait no more and turn your LinkedIn Page performance numbers into infographic reports that are as impressive as they are understandable.
We hope you enjoy this new addition – look out for more coming very soon!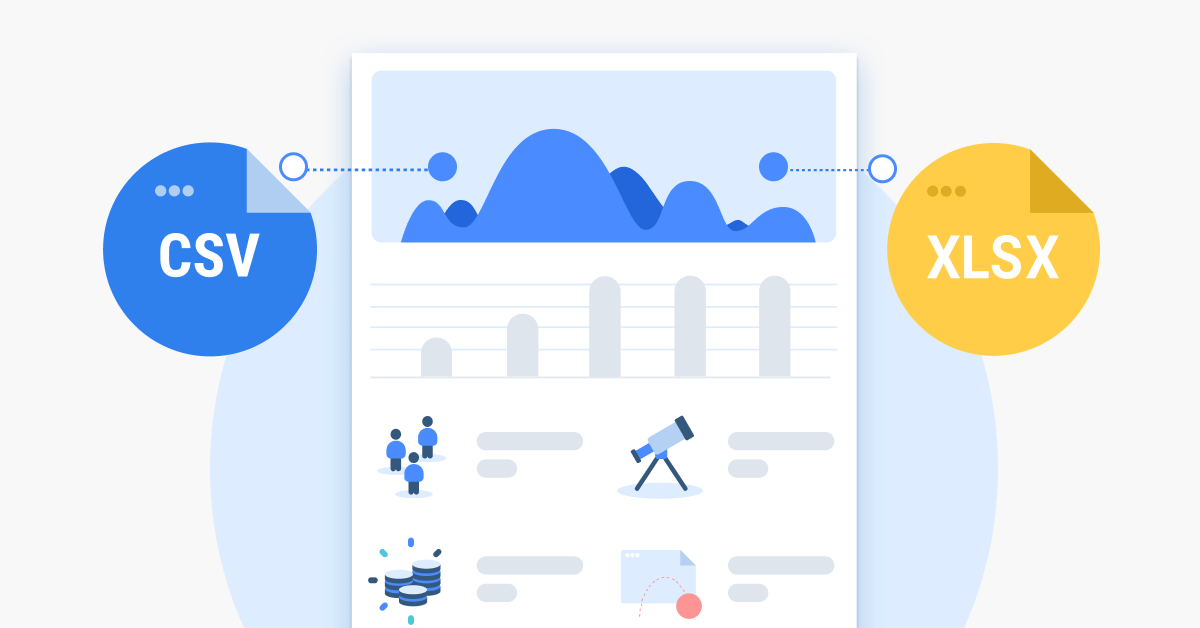 Can't find the integration you need? Want to showcase data from an offline source? We've got you! Our new CSV/Excel file import lets you add custom data from virtually any source to your marketing report. Learn more about it below.
Read more...