Win more time for strategy and campaign optimization by spending 30-70% less on creating each report
You don't need any background or training to turn marketing data into extensive, insightful, visual, cross-channel reports in Whatagraph, no matter how complex.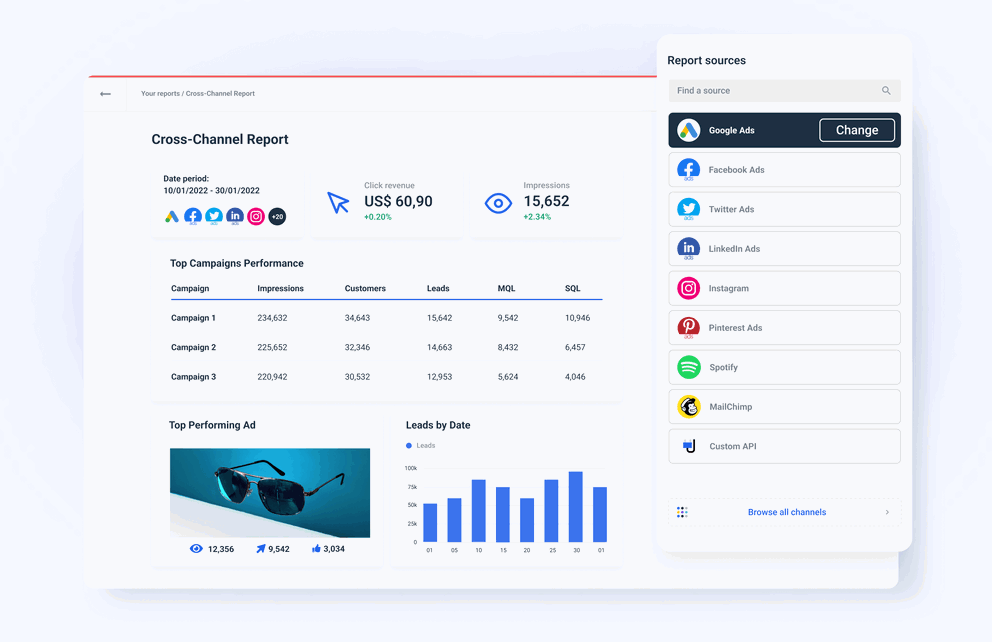 Join marketing agencies and teams worldwide who use Whatagraph to work with marketing data!








Build stunning reports in an intuitive but still flexible interface
Turn raw numbers into visual insights fast. Drag, drop, and arrange editable building blocks
Pick from a library of pre-made widgets for any integration, or build your own. Then drag and drop it on the page.
Creating charts and tables, adding goal tracking and visuals, and showcasing ad images or social posts in a well-formatted report takes a few minutes.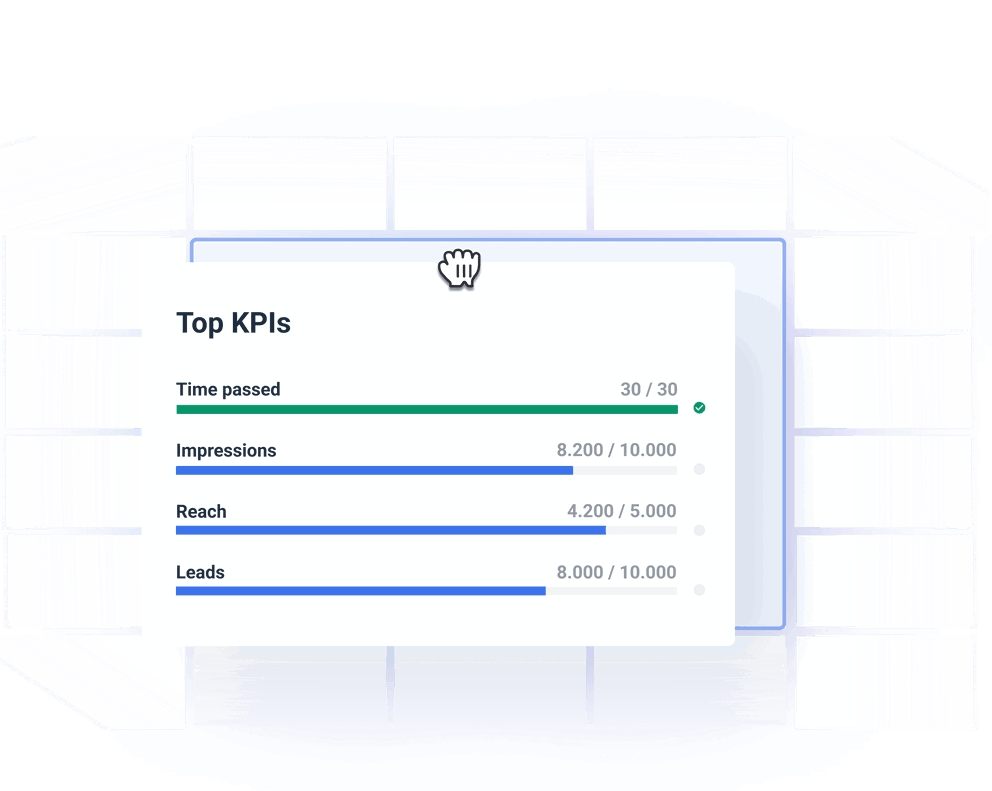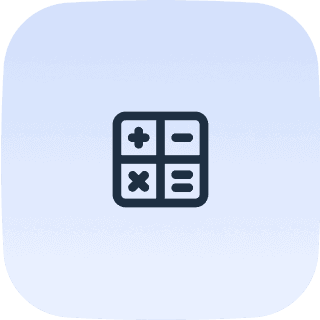 Effortless calculations
Easy-to-build reusable custom formulas for any metric in your reports.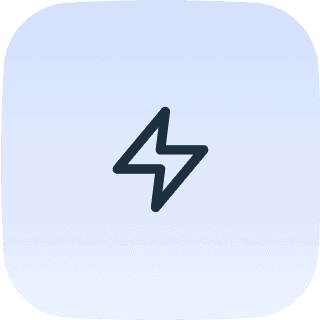 Fast and reliable
Whether you have one page or hundreds of lines, Whatagraph will easily handle it.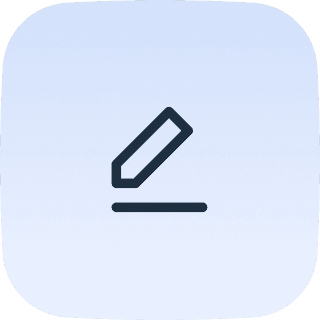 Custom branding
Add any logos, color themes, and link reports to your own domain name.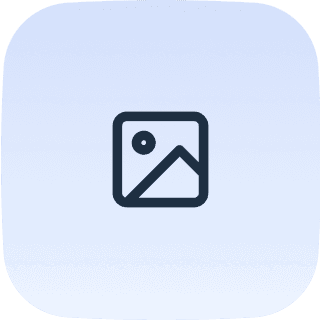 Media widgets
Showcase ad creatives, social posts, and other custom visuals by adding a media widget to your report.
Track key metrics of all clients, campaigns, websites, team members in one tab
Bring any cross-channel metrics from your marketing reports and split as you want in one dashboard. Whatagraph will automatically highlight reaching targets or limits.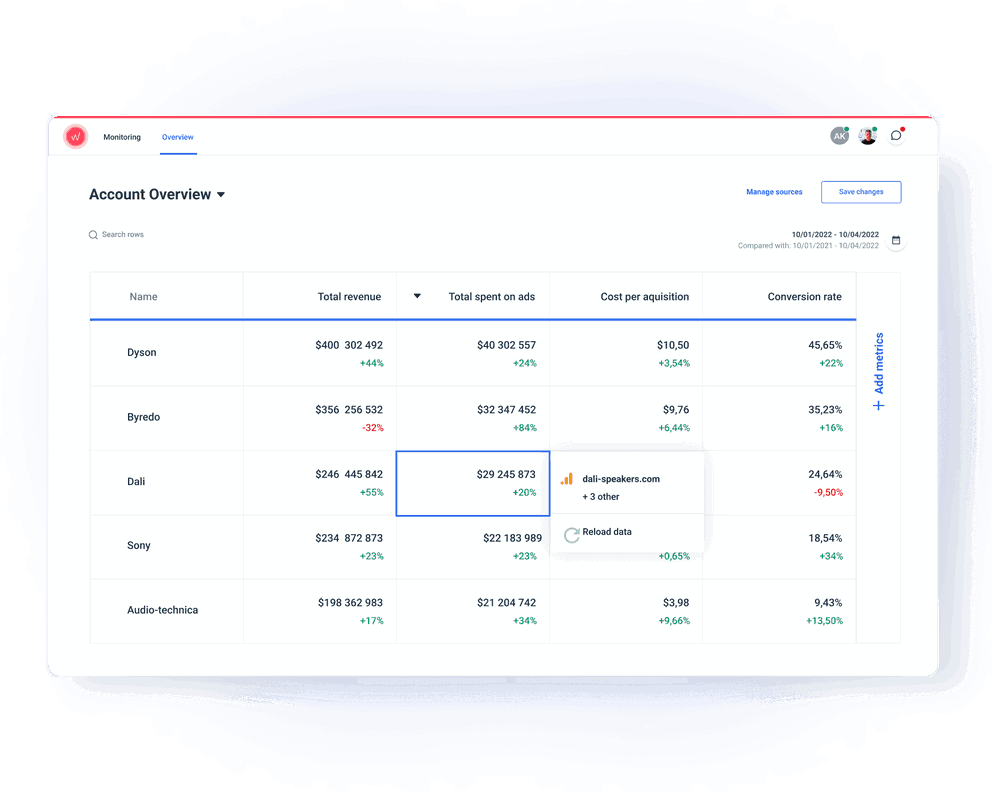 Bring data from multiple sources together with a few clicks
Do you need to get data from different sources into one table, chart, goal tracker, or single number display?
In Whatagraph, you can add metrics from any number of integrations into one widget without hassle or coding. Just pick the metrics you want, and that's it.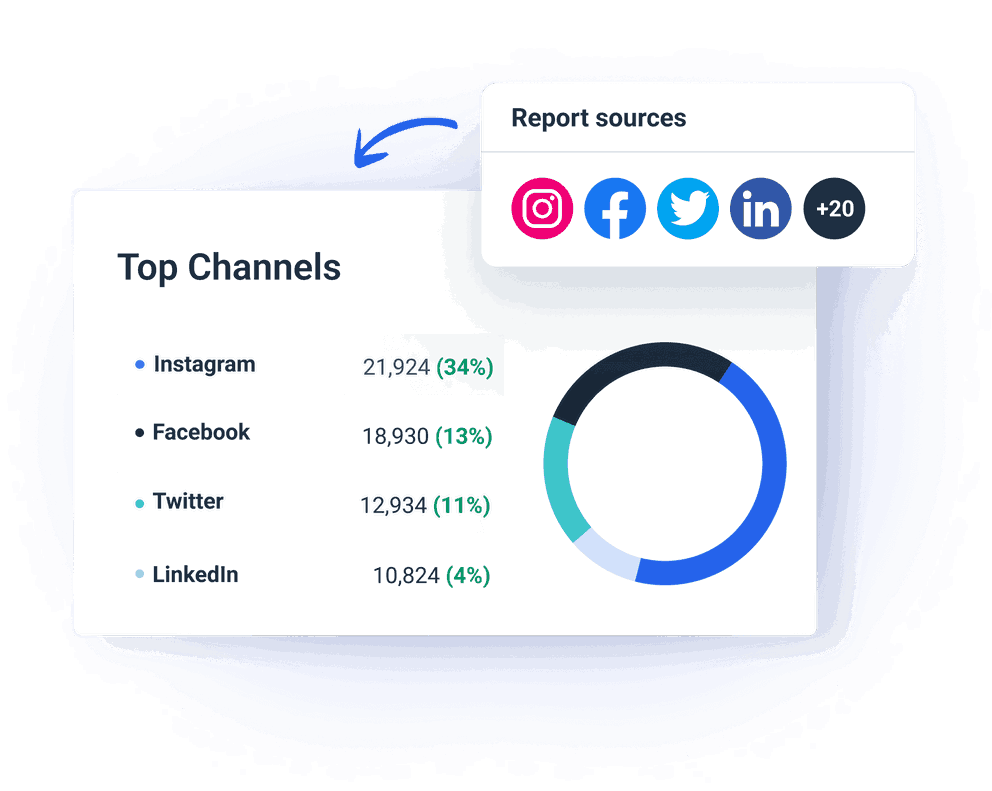 Save hours with templates. And you can reuse almost anything as a template
Whether it's just one calculation or filter, a widget or a whole report, you can save it as a team template and use it again elsewhere. We've also pre-built some for a quick start or inspiration.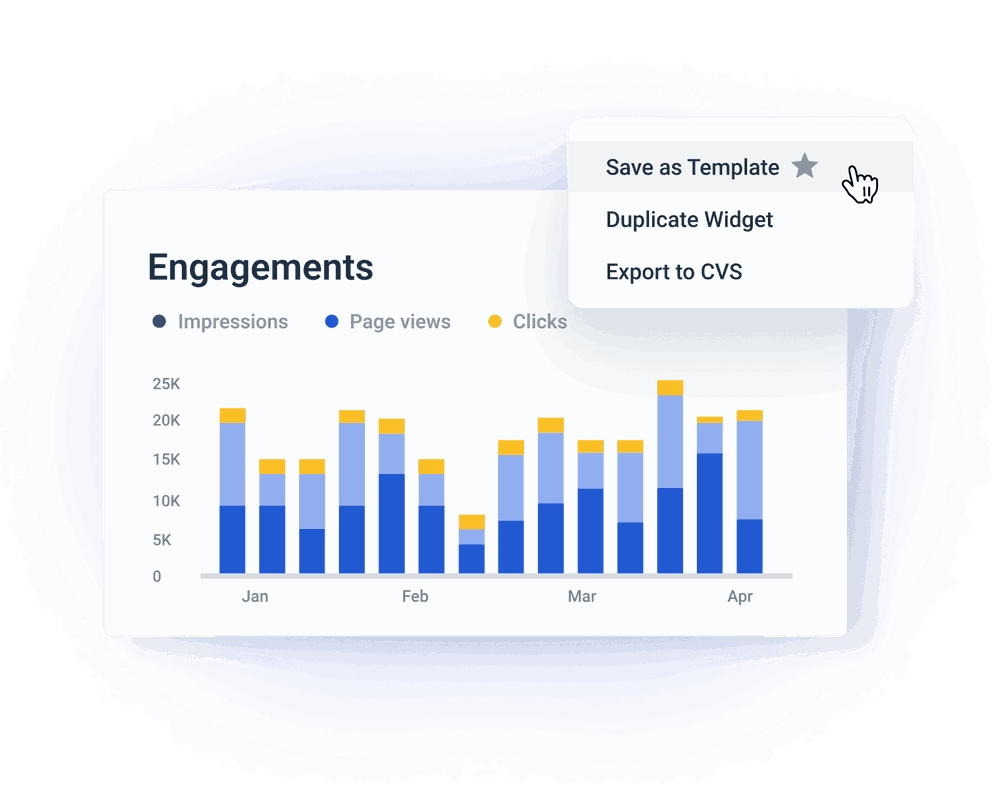 Link any number of reports together and edit them all at once, even if there are hundreds
Link reports to one template to edit them all at once. No matter how many you have, editing the template will affect all the reports linked to it when it comes time to change the layout or structure.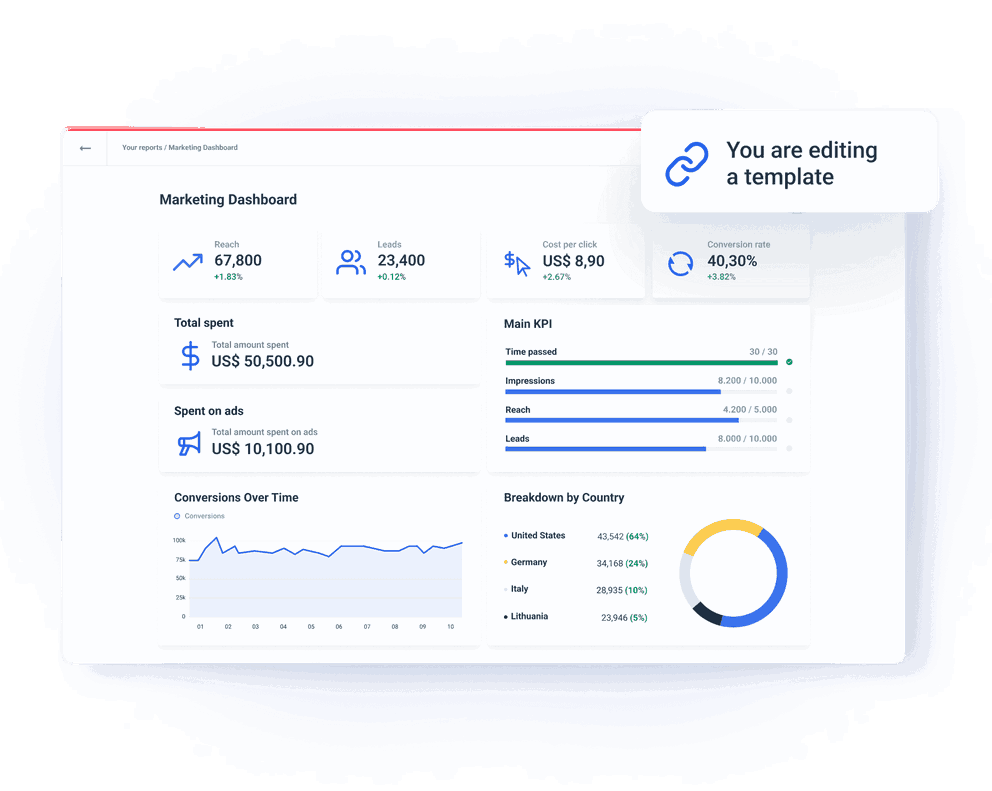 Three simple steps on a fast track to data-driven decisions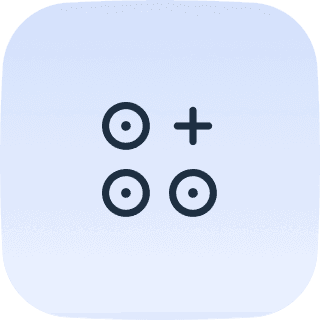 Connect
40+ native integrations. Custom API, Google Sheets, Google BigQuery.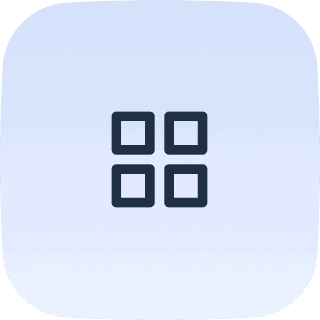 Visualize
Drag-and-drop, templates, and variety of pre-made building blocks.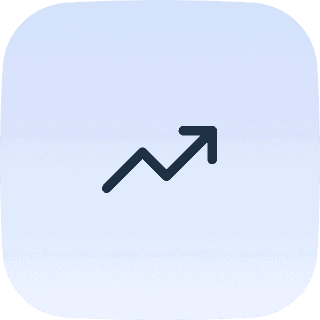 Share
Automated delivery, live links to on-demand dashboards, data export.
What others think about Whatagraph