Move Spotify Ads data to Google BigQuery in a few clicks
Get Spotify Ads data in a fully managed data warehouse to own it on your terms. No code required.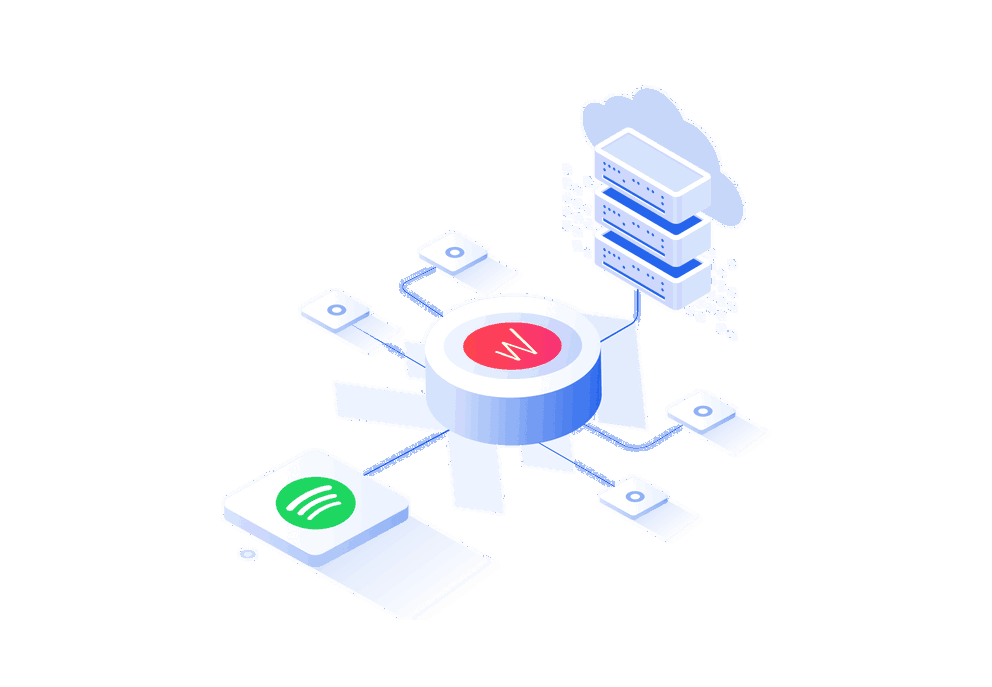 Join marketing agencies and teams worldwide who use Whatagraph to work with marketing data!








Effortlessly move any amounts of Spotify Ads data to Google BigQuery warehouse
Managed integration
Ready-made connection with Spotify Ads API. Pick your source and enjoy the data flow with no maintenance or coding.
Automation
Spotify Ads data moves to Google BigQuery automatically according to a schedule set by you.
Data normalization
Whatagraph does all the heavy lifting, delivering Spotify Ads data to BigQuery in a normalized state. Meaning, instantly available.
Granular data
Request Free Trial
Set up the Spotify Ads to BigQuery data flow in a few simple steps
Connect destination and pick Spotify Ads source
Get up-to-date, necessary data moved via constantly monitored and updated connection with Spotify Ads API.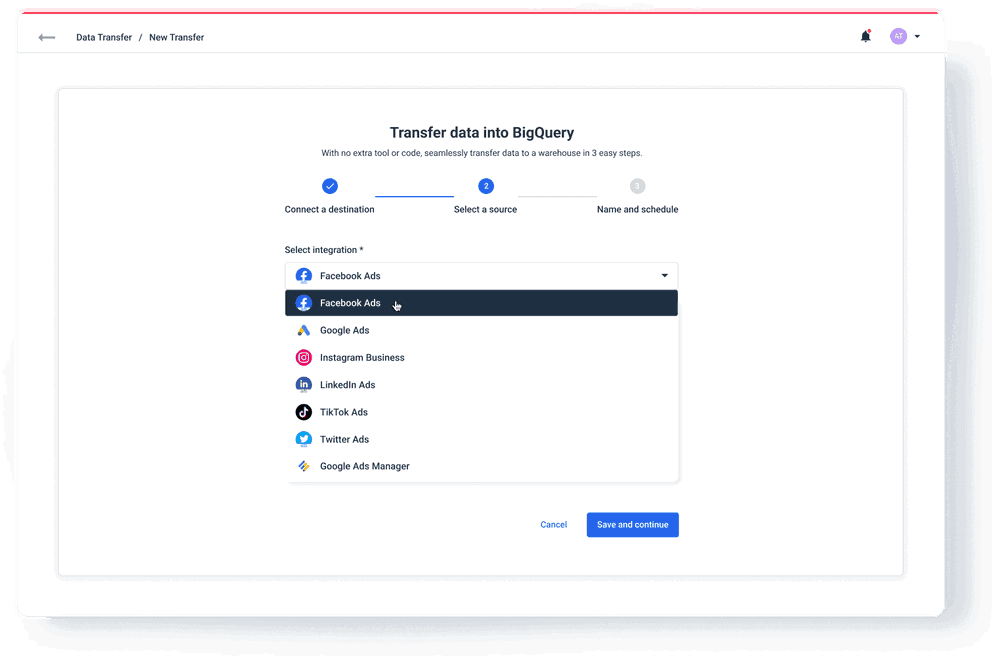 Name the transfer and pick frequency for automation
Securely and reliably move all the necessary data from Spotify Ads to Google BigQuery according to a set schedule. No coding or developers required.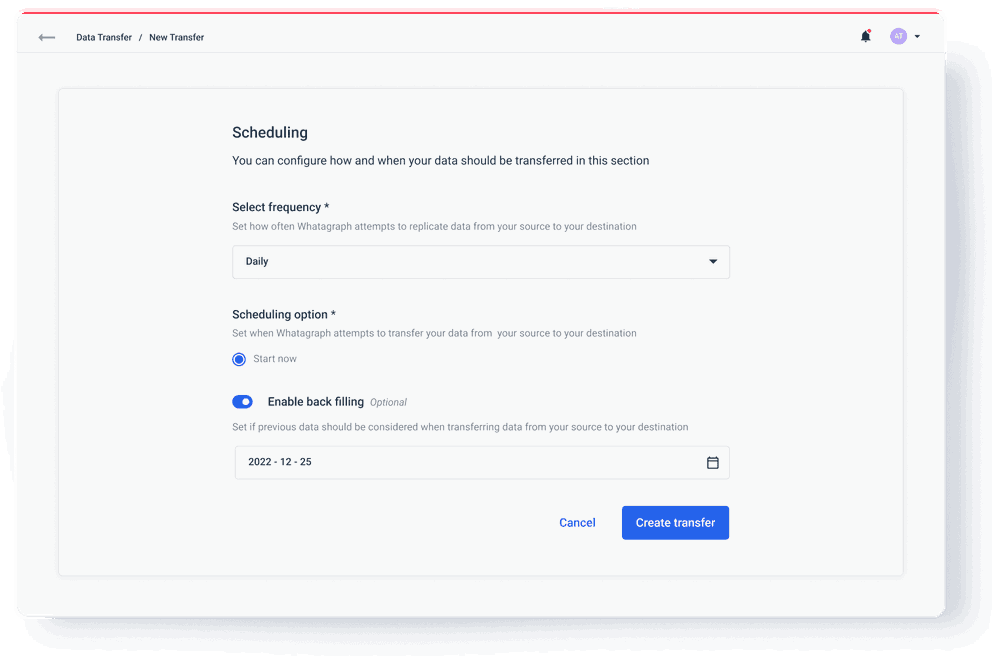 Monitor multiple Spotify Ads data flows in one place
Get an overview of running data flows from Spotify Ads to BigQuery. See the scheduled frequency, scheduler information, and when the last transfers occurred.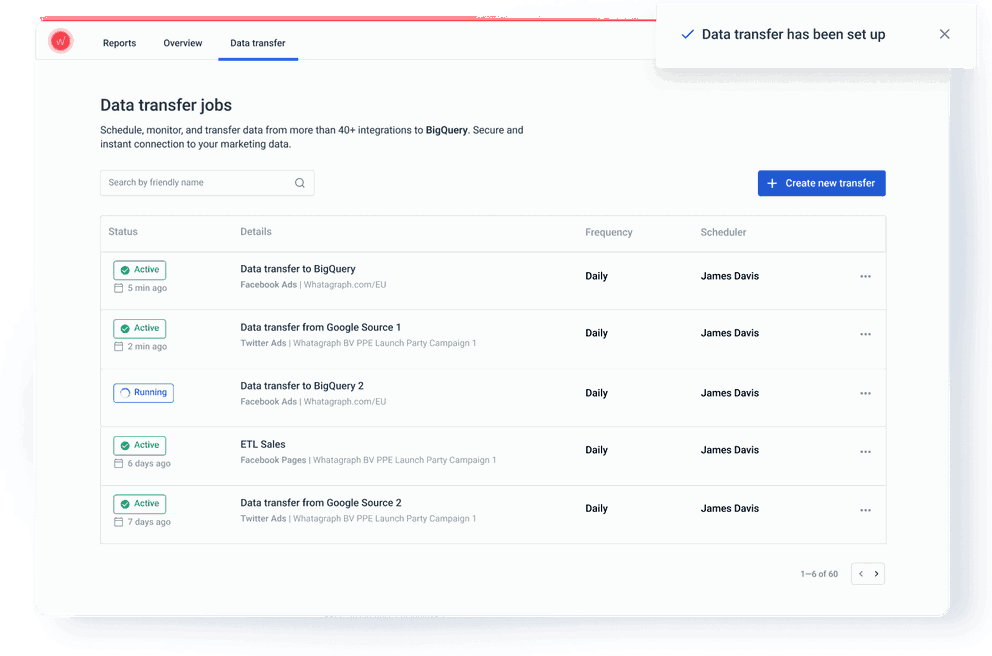 Built for data-driven marketing professionals
Easy to use
User-friendly and intuitive. Connect your destination and source in a few clicks and get the data flowing.
Managed integrations
Up-to-date, and accurate data transfers through reliable connections with popular marketing sources.
Automated
Schedule and automate your data transfers. Full control over the process with no extra friction.
Scalable
Transparent pricing with no hidden costs. You know exactly how much you pay.
Request Free Trial
Move marketing data from other sources to Google BigQuery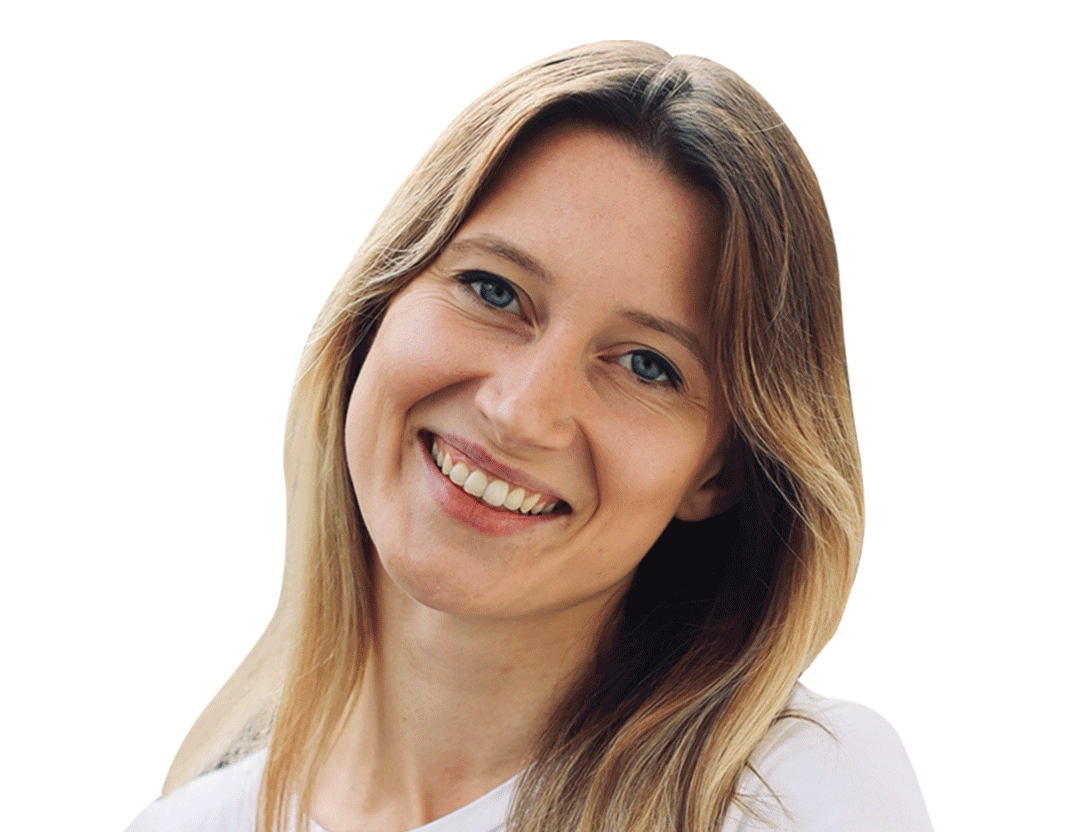 You will never be left solving challenges on your own
Every customer has a personalized onboarding session and a dedicated account manager together with praised customer success and support teams accessible at all times with response rate below 5 minutes during working hours.