Build a performance report in minutes
Use this pre-made Adroll reporting template and get a general overview of your paid marketing progress. Automatically pull your performance data and turn it into a visual presentation.
Measure KPI performance
Keep the essential metrics under the same roof, including cost, impression, and CPC. Measure how particular metrics performed overtime, see if increasing budget brought better results or vice versa.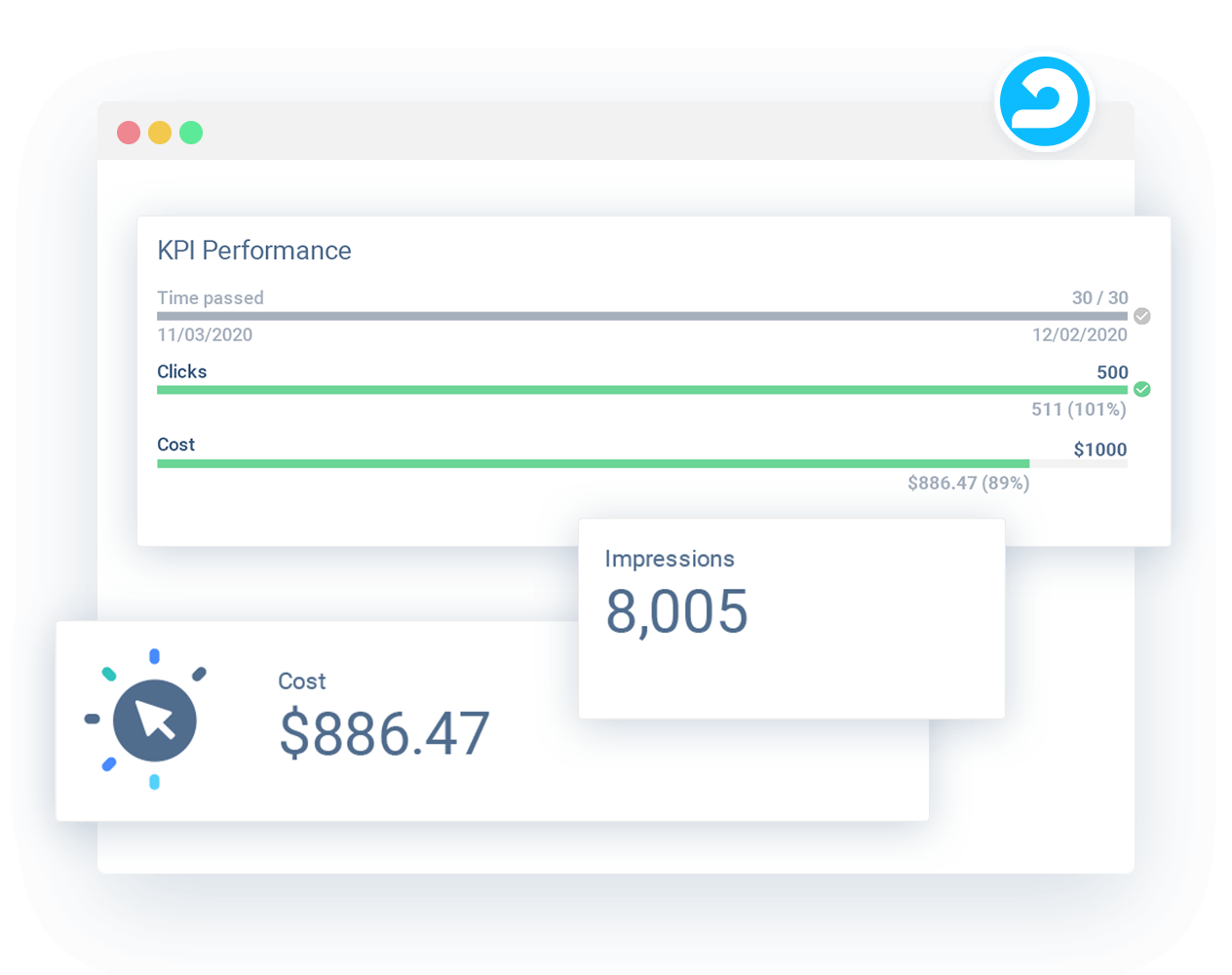 Compare reach and website traffic against each other
See the number of people your ads reached, find out what portion of them ended up visiting your website.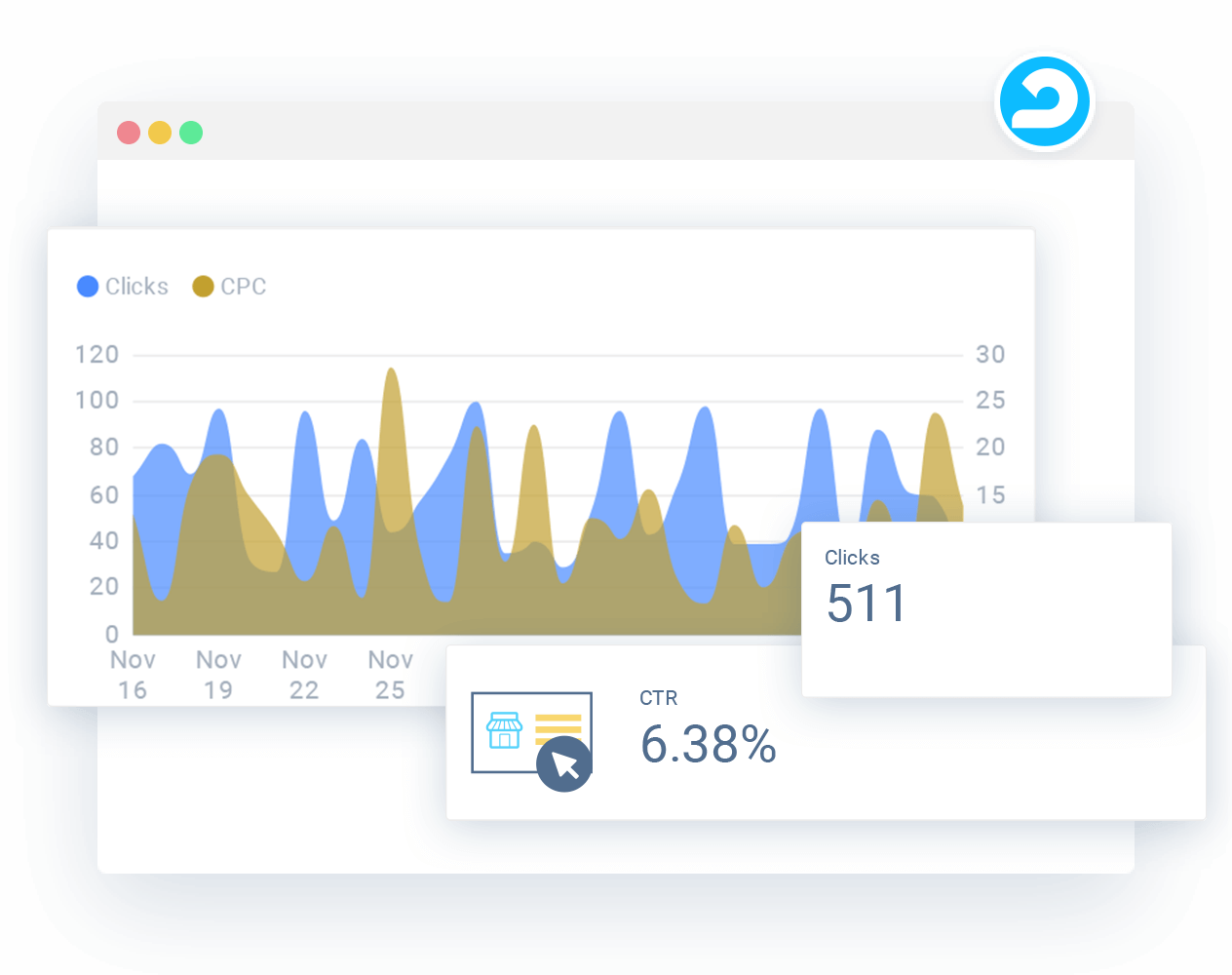 View campaign performance individually
Get the results of each campaign individually and analyze whether your efforts paid off. View and compare the cost, impressions, and clicks of a campaign.