ActiveCampaign Reporting Tool
Create visual & easy-to-understand Active Campaign reports that will engage with your clients and team.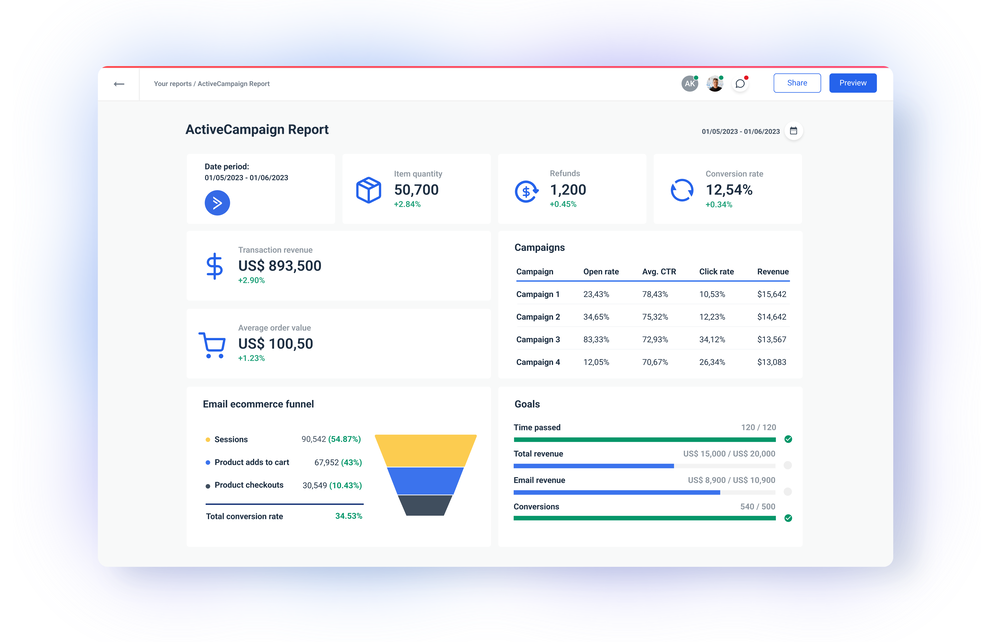 Join marketing agencies and teams worldwide who use Whatagraph to work with marketing data!








Analyse all your data with ease
Connect your Active Campaign account and our software will automatically gather all your email and SMS marketing data, such as contacts total number, clicks, and open rates.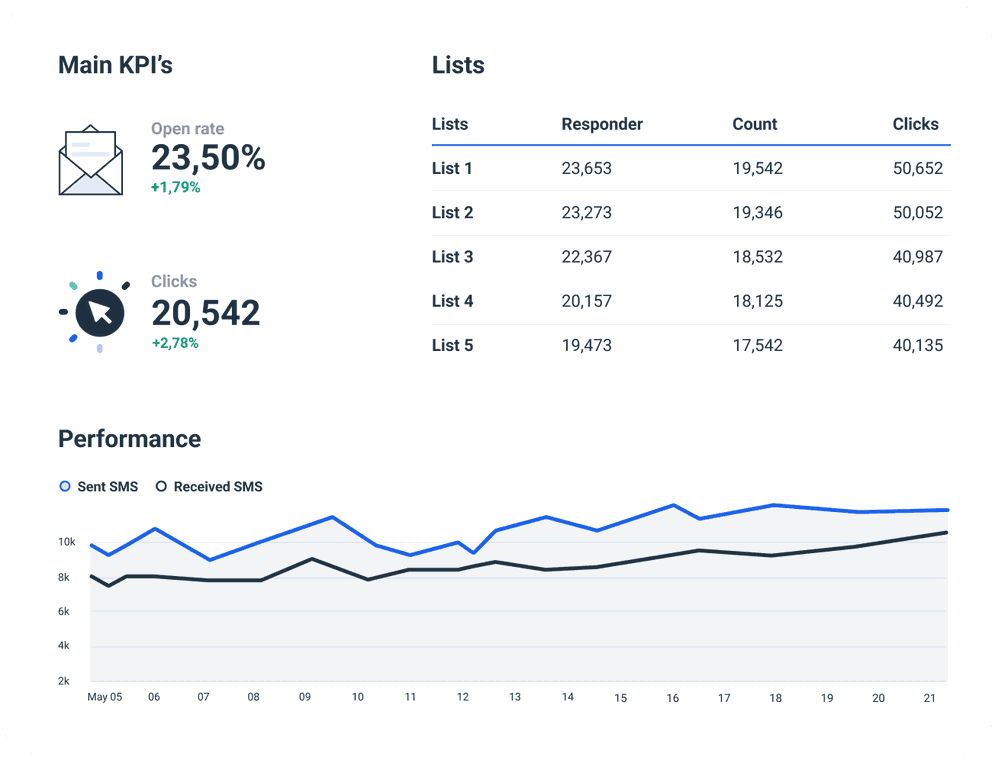 Automate your reports
Save hours of your work monthly by building reports from our pre-made templates and widgets and automatically send them to your clients and team daily, weekly or monthly.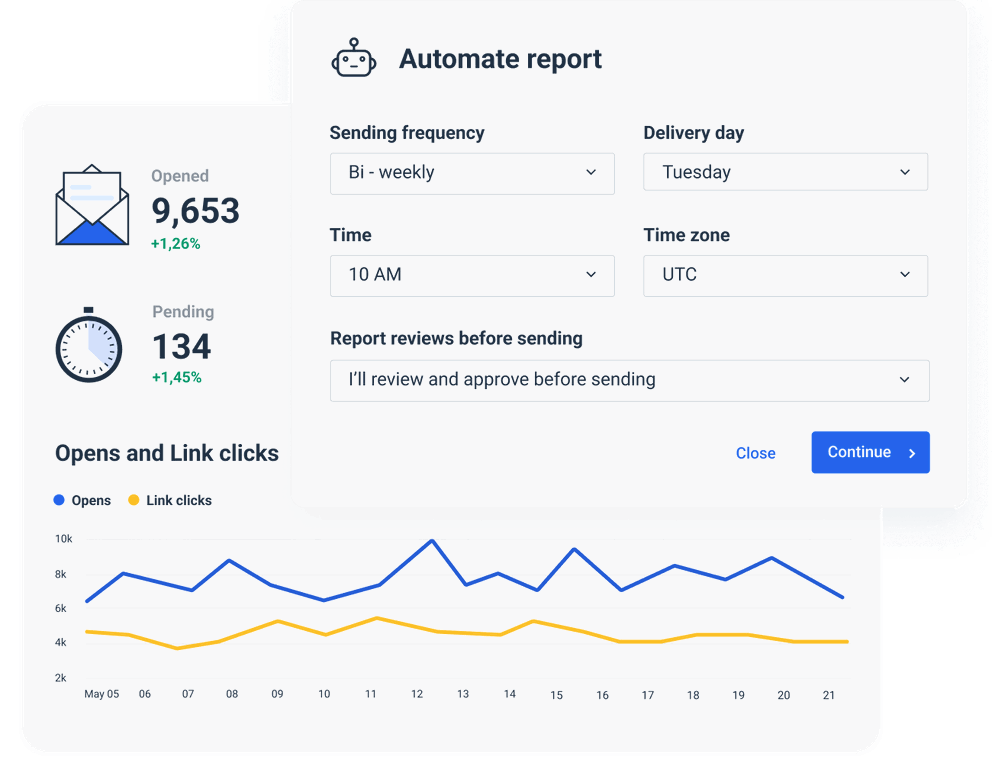 Review your performance in real-time
Improve your SMS and email marketing game by easily visualizing engagement metrics for each campaign in a single report. View metrics like clicks, shares, and open rate in real-time.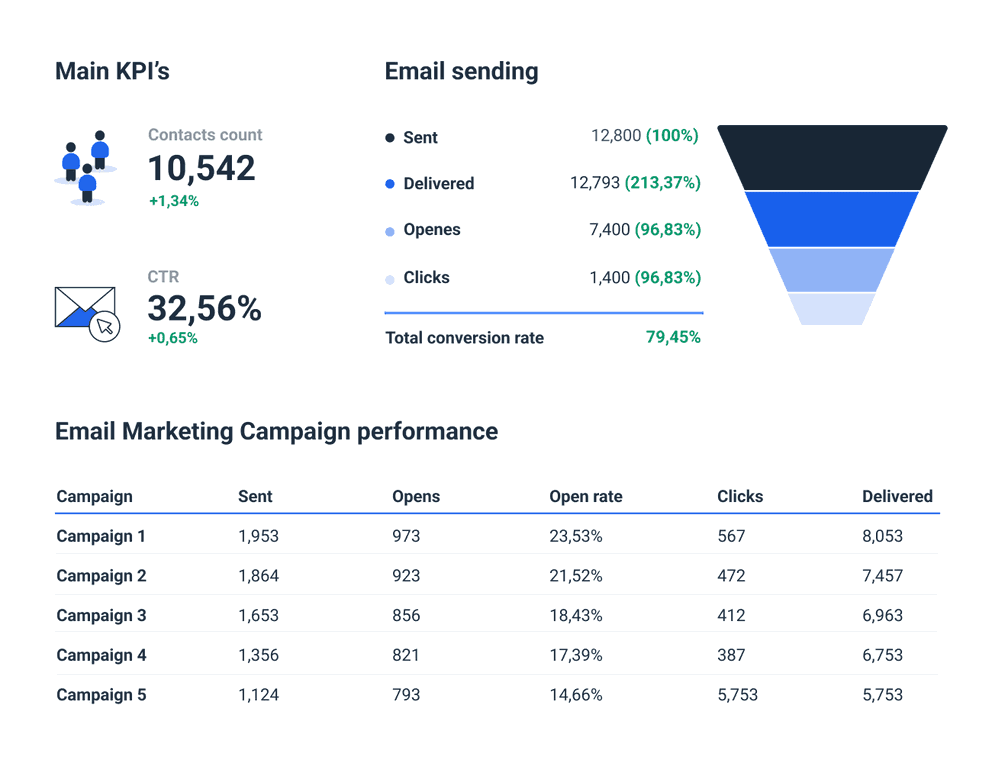 FAQs
All your questions answered. And if you can't find it here, chat to our friendly team.
How do I export metrics and reports from ActiveCampaign?
You can effortlessly export your data from the ActiveCampaign account using Whatagraph software and craft a visually appealing and easy-to-understand report in minutes. It's one of the simplest solutions for tracking your marketing efforts and presenting them to your clients and teammates.
How do you create a campaign report?
At Whatagraph, we believe that everyone can be a data scientist. We provide our users with a number of pre-made templates and widgets for every integration and the ability to create a report from scratch.  ActiveCampaign report can be crafted in minutes and then automated for sending at the selected frequency - daily, weekly, bi-weekly or monthly. 
What is Active Campaign used for?
ActiveCampaign is a Customer Experience Automation Platform that helps connect and engage with customers. It creates optimized customer experiences by automating various behind-the-scenes marketing, sales, and support processes, such as upsells, promos, and other marketing actions.
It's good to be loved! Our clients are not shy about expressing it.
Need more help with getting started?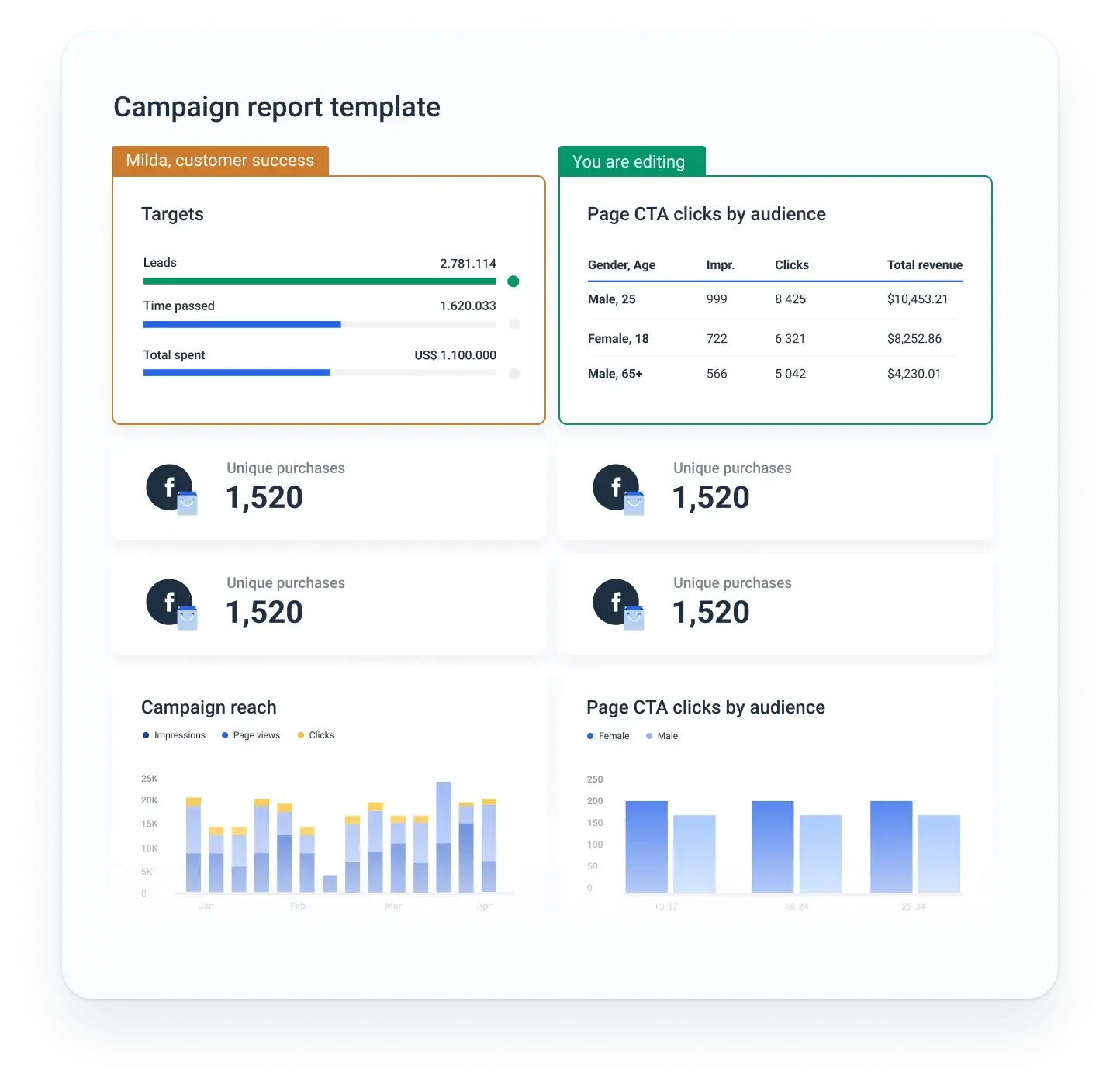 We can set up your report campaign for you!
If you need help with setting up Whatagraph - our team can create your campaign reports!
Ready for insights?
It's time to focus your time on the tasks that really matter, and let us worry about your marketing analytics. Start your free 7-day trial.
Free for 7 days

No credit card required

Live chat support

Cancel anytime