Customer Dashboard
Whatagraph customer dashboard allows you to aggregate and visualize customer data from a variety of digital channels. Get a better understanding of your customer base, and gain insights into your customers' expectations so you can improve your e-commerce store and bolster sales.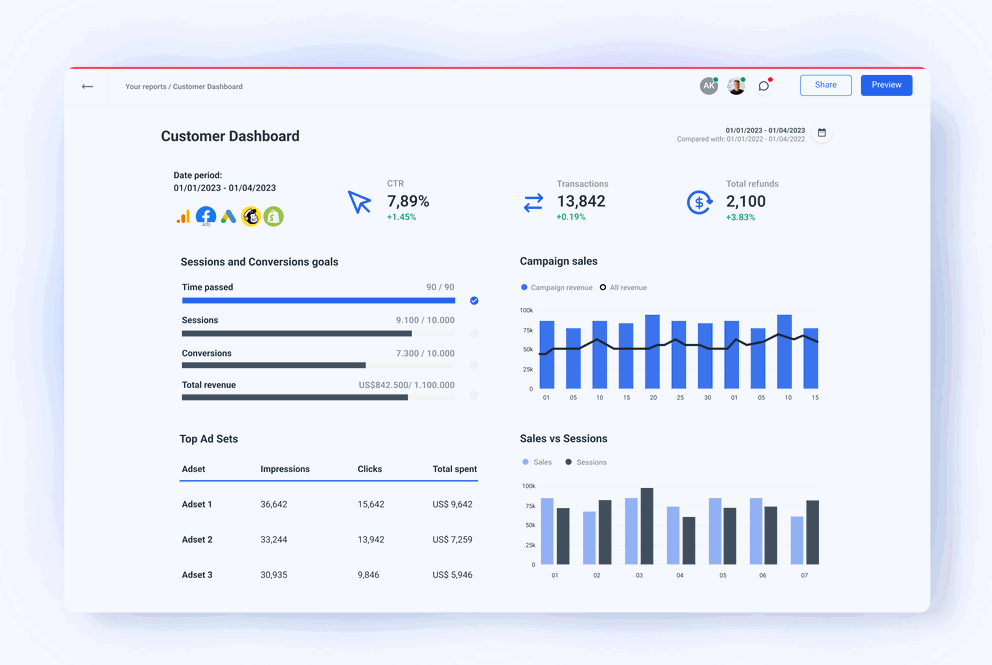 Join marketing agencies and teams worldwide who use Whatagraph to work with marketing data!








What Is a Customer Dashboard?
A customer dashboard is a document that shows all the information related to the customer experience, retention or loyalty in a visual way. It includes all the necessary KPIs for different departments to see if a business is meeting the customers' expectations.Different types of businesses may need a customer dashboard. However, if you run a business online and especially an eCommerce store, you'll definitely benefit from using one.A customer dashboard shows you real-time progress on your most important metrics. Conversion rates, bounce rates, cart abandonment rates - these are just some of the many KPIs you can use in a customer dashboard.
Effortlessly report, monitor and analyze your campaigns.
Save time when building a customer dashboard - it only takes a few minutes!
A comprehensive customer dashboard can save tons of time. You no longer have to spend hours manually aggregating data from multiple sources and making spreadsheets for your monthly reports. With Whatagraph, you can build a real-time visual dashboard with essential metrics - in just a few minutes!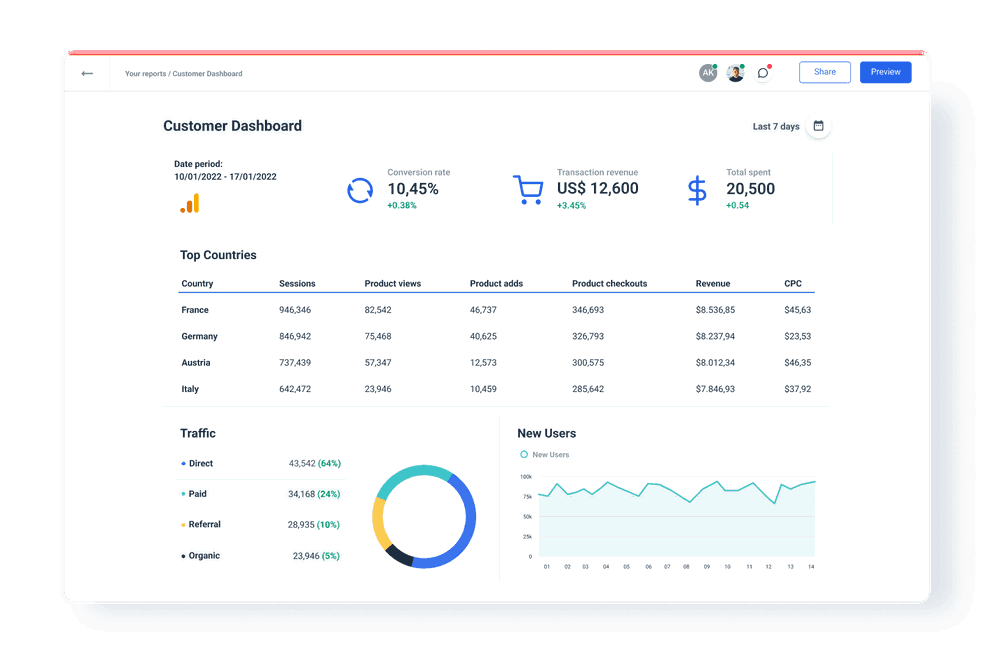 See what marketing platforms are bringing in the sales
See how you're potential customers are interacting with your ads and other digital content. Is your ad copy converting? How are ad visuals performing? Is your blog attracting attention? Analyze the effectiveness of all marketing channels in one location and see what is generating the brunt of all sales.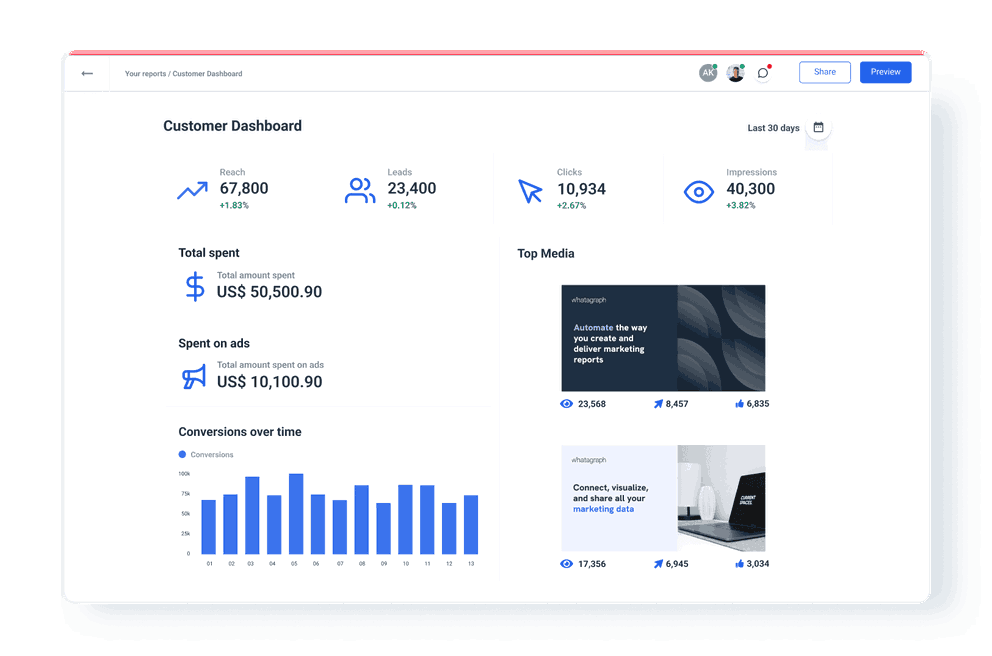 Data aggregation from multiple sources and actionable insights
It's vital for online businesses to track relevant KPIs from multiple platforms. Whether you're using Shopify, or PPC tools like Google Ads, Whatagraph aggregates data from multiple sources and turns numbers into actionable insights.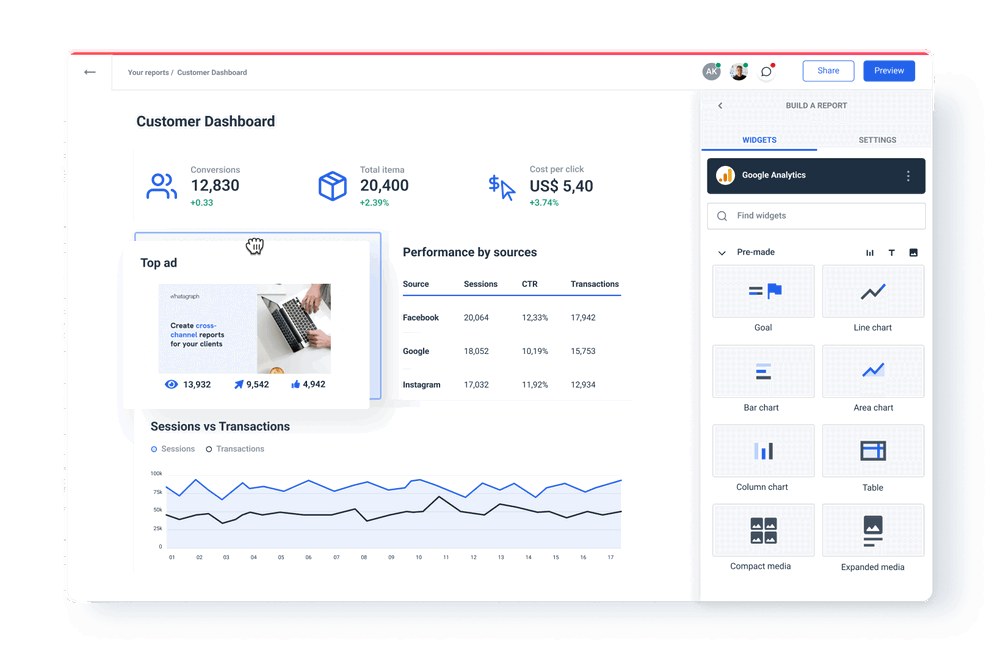 Connect multiple data sources for incredible data visualizations
How to Get Started with Whatagraph?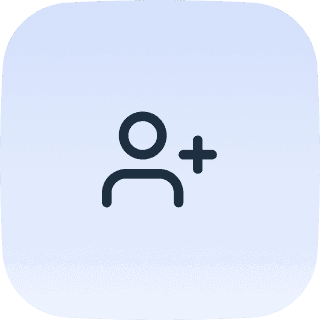 1. Sign up for your free account
All it takes is a few bits of information and you're ready to create reports in under 10 minutes. No credit card info is needed!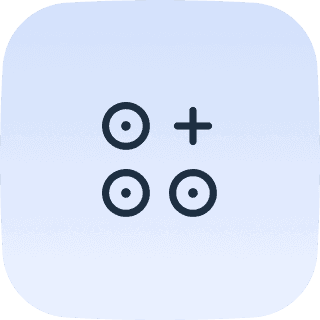 2. Connect your data sources
Add the data sources you want to use in your clients' marketing reports. We have 40+ available to choose from.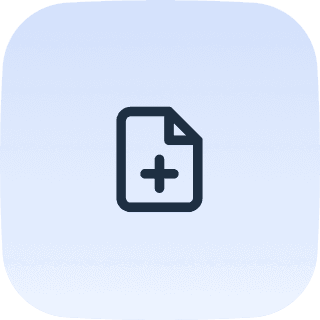 3. Choose a report template
Select a template that best shows the work you do for your clients. With a few clicks, your template becomes a fully finished client report!
All reporting features your agency needs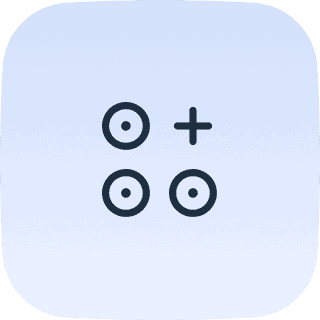 45+ data sources
Create a true cross-channel digital marketing dashboard in Whatagraph. Over 45 integrations for your cross-channel marketing campaigns.
Cross-channel reports
Combining cross-channel data is intuitive and takes a few clicks. Create a single client report for all channels instead of one report for each.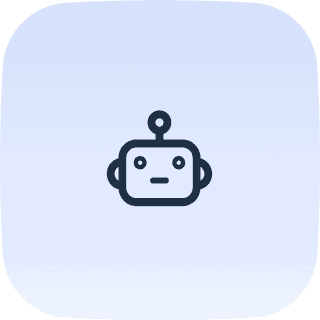 Full report automation
Schedule your reports at desired intervals or share a live link to a report so your clients can check for updates at any moment.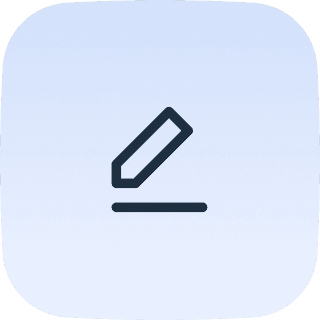 White-label reports
Customize colors and logos in each report to align it with your agency's or clients' branding and style.
FAQs
All your questions answered. And if you can't find it here, chat to our friendly team.
What should a customer dashboard include?
This depends on the type of business model you run. It's a good practice to include all customer-facing platforms and the most important metrics for each. That way, you can include Google Analytics for your website, for example, and choose conversion rates, visits, bounce rates, traffic sources and more.
How do I create a customer dashboard?
The easiest way is to use a reporting tool like Whatagraph. Here's all you have to do:
Sign up for your free Whatagraph account
Grab a dashboard template from our library (we have 100+ of them)
Add your data sources (Facebook Ads, LinkedIn Ads, Google Analytics, Shopify... We have 40+ of them available)
Your dashboard is done!
It's good to be loved! Our clients are not shy about expressing it.
Need more help with getting started?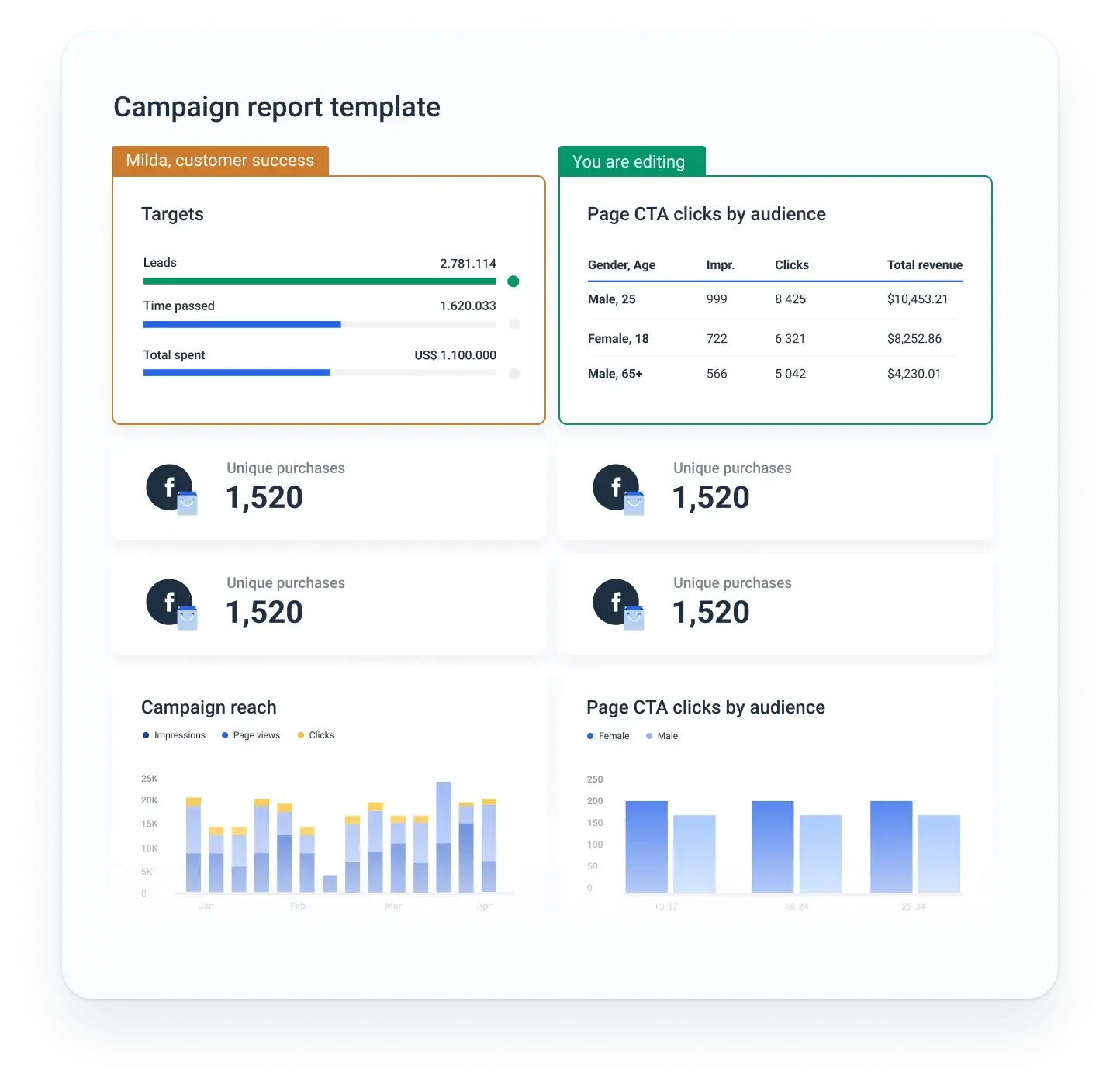 We can set up your report campaign for you!
If you need help with setting up Whatagraph - our team can create your campaign reports!
Ready for insights?
It's time to focus your time on the tasks that really matter, and let us worry about your marketing analytics. Start your free 7-day trial.
Free for 7 days

No credit card required

Live chat support

Cancel anytime