Use a pre-built cross channel report template
Automatically transfer data from all your accounts and consolidate them into one report. The template provides a visual representation of the essential KPIs of all channels.
Stay up-to-date with acquisition overview
Recognize the best-performing acquisition channels that generate the most leads and revenue. Learn what works best and choose the right strategy for your marketing.
Keep close track of your website
Regularly review your website metrics and stay up to date with the most visited pages, bounce rates, and goal tracking. Get to know your audience. Familiarize yourself with their interests, demographics, and how they get to your website.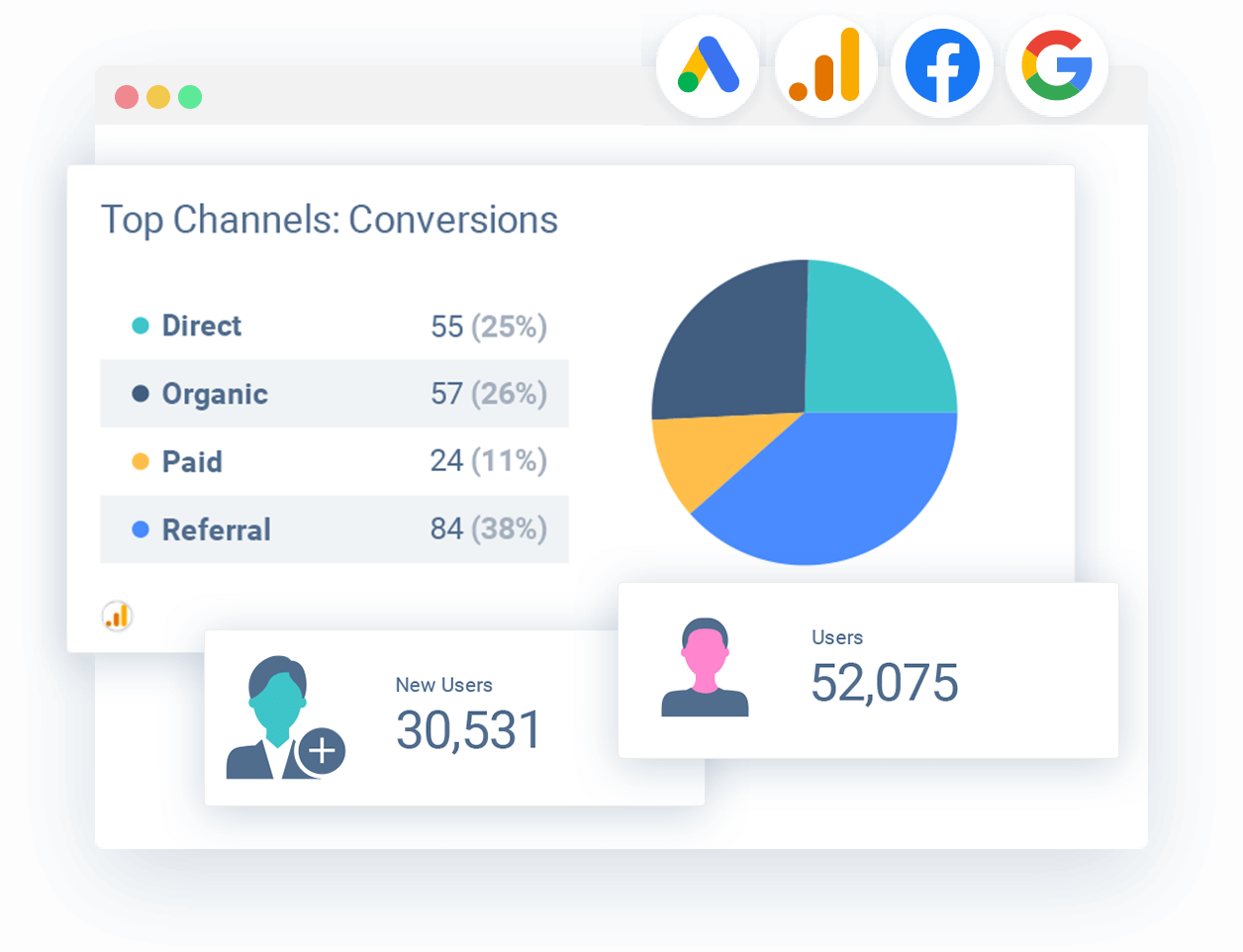 Review performance by channel
Watch your traffic change and grow through different channels. Review your paid and organic channel results, social media ads success and other vital statistics. Make informed marketing decisions based on clear and concise data.