Monthly Report Template
Monthly reports you send to your clients or use during your meetings don't have to be dull. It's simple to provide data, but engaging clients is more difficult. Whatagraph offers a monthly report template for aggregating data so that it appears clear, professional, and appealing. Use our monthly reports to impress your clients with the extra effort you put in.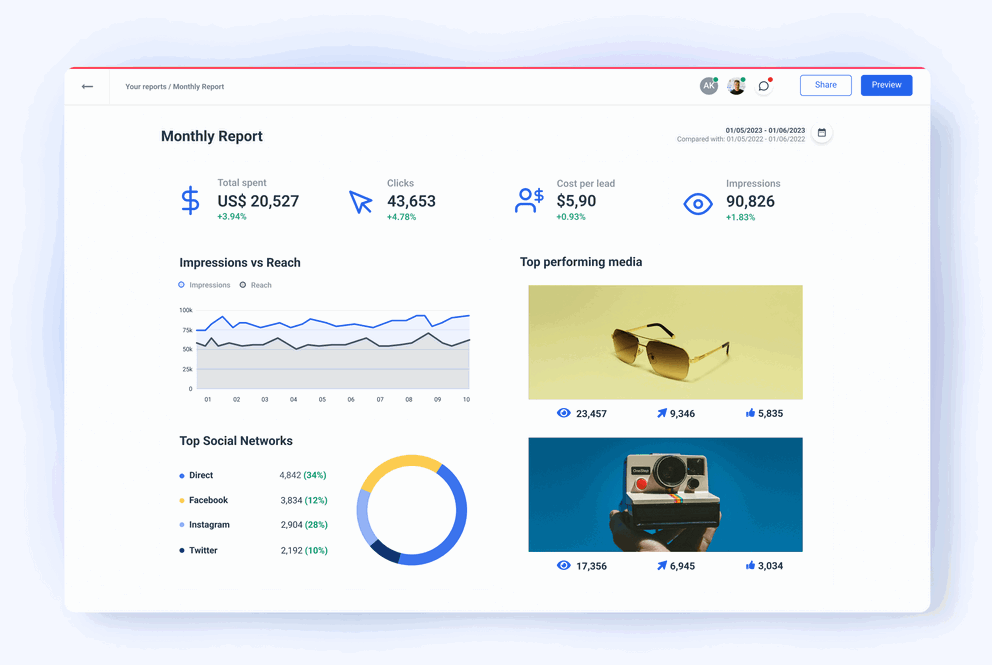 Join marketing agencies and teams worldwide who use Whatagraph to work with marketing data!








Whatagraph provides agencies with amazing monthly report templates to WOW your clients
Essential Monthly Report Metrics and KPIs
Gather the most important metrics and KPIs into one monthly report. Collect data on the performance of your most important activities and outcomes. Show your clients the actions you took and the results you achieved. Discuss the results together and adjust your marketing efforts accordingly. With our monthly report template, you can easily achieve the success your clients desire.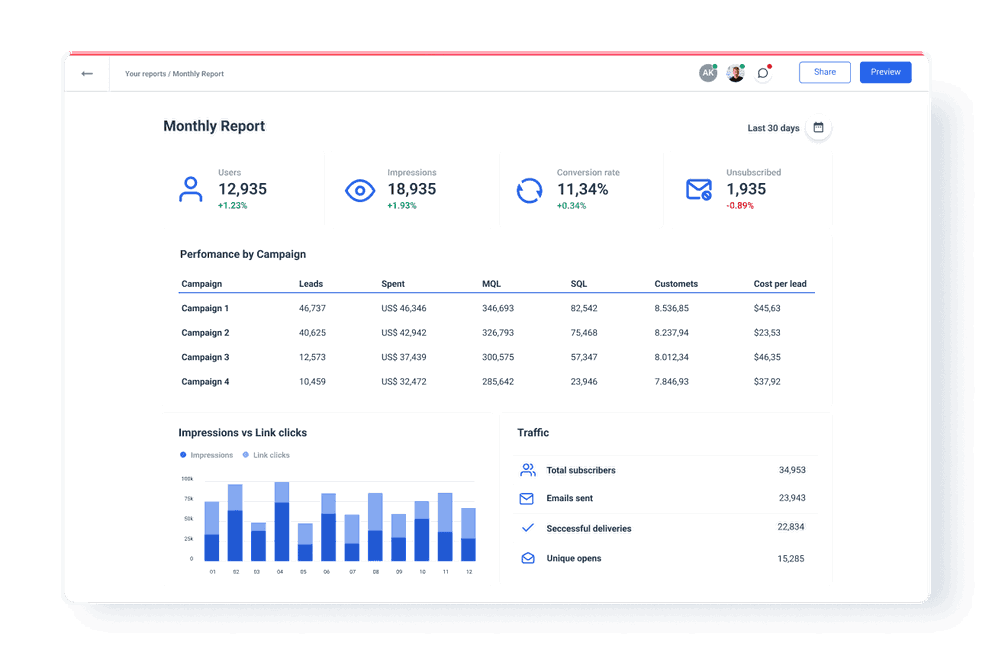 Monthly Client Reports With Goal Tracking
Don't have a single place to track your clients' KPIs? Create a monthly report with our tool and use our goal tracking widget. It will allow you to easily measure and track the progress of your clients' goals. Achieve more by showing the right data to your clients in a way that they can understand.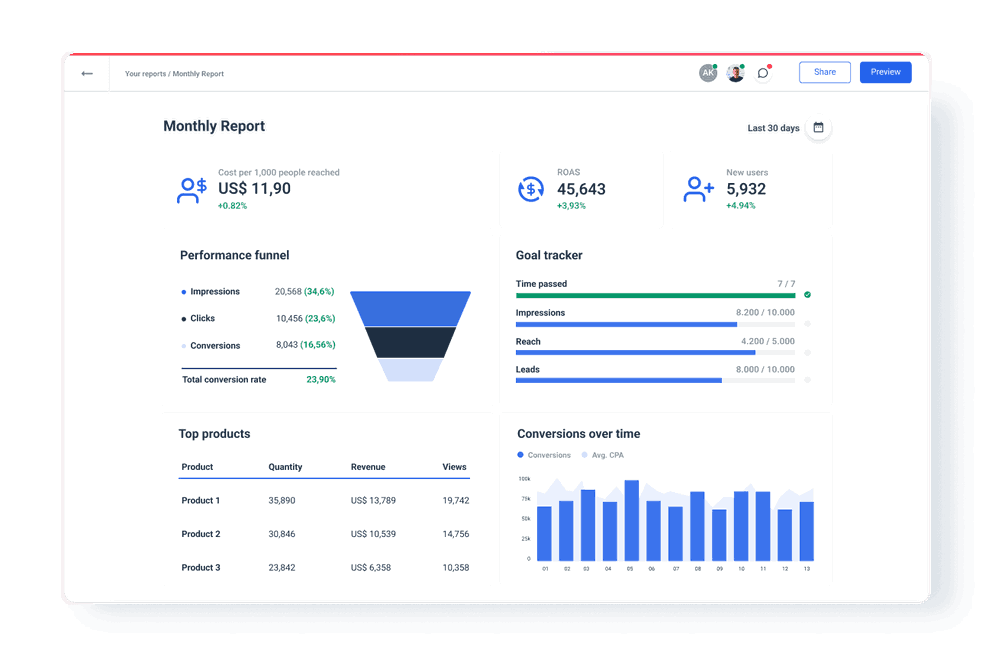 Customisable Monthly Report Templates
The Whatagraph monthly report template is fully customizable, allowing you to choose your own colors, themes, and fonts. You can also change the domain name in the report link to make it more personalized. Moreover, you have an option to choose your own data range to report on. The same monthly report can be customized to include data from weeks, quarters, or years.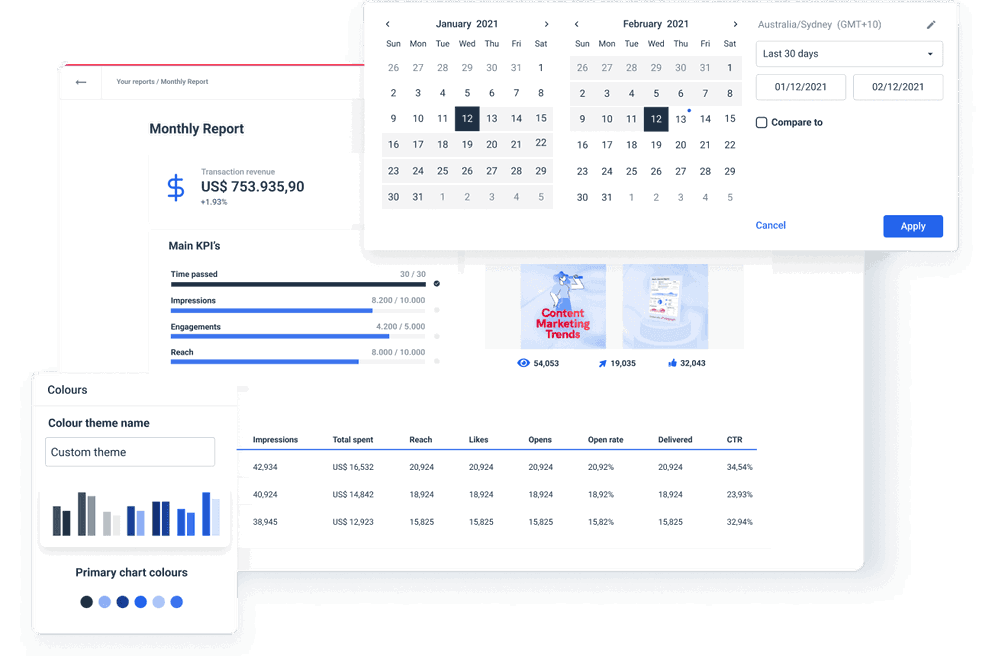 All reporting features your agency needs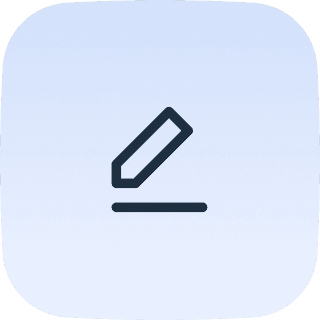 White-label reports
Customize colors and logos in each report to align it with your agency's or clients' branding and style.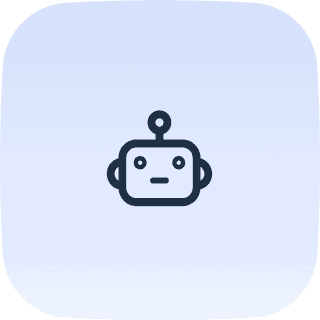 Full report automation
Schedule your reports at desired intervals or share a live link to a report so your clients can check for updates at any moment.
Cross-channel reports
Combining cross-channel data is intuitive and takes a few clicks. Create a single client report for all channels instead of one report for each.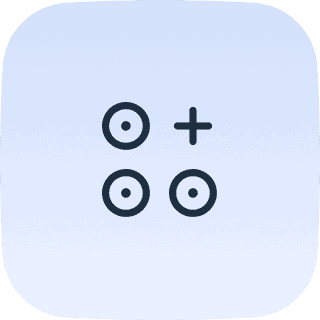 45+ data sources
Create a true cross-channel digital marketing dashboard in Whatagraph. Over 45 integrations for your cross-channel marketing campaigns.
FAQs
All your questions answered. And if you can't find it here, chat to our friendly team.
What is the purpose of a monthly client report?
The monthly client report keeps clients up to date on the status of your marketing activities. This report provides them with information and insight into whether their investment is paying off with your monthly activity pertaining to marketing.
Can I edit the Whatagraph monthly report template?
Yes, you can! Access the monthly report template at any time and edit it according to your client's needs.
How do I create a monthly report?
To create a monthly report, you'll need a tool to pull relevant data. Whatagraph allows you to pull data from different sources to get a full picture of your marketing efforts. 

To create a monthly report with Whatagraph, follow these steps:
Go to the template library or start with a blank page;

 
Connect data sources;

 
Drag and drop widgets that best represent the metrics your client wants to see;

 
Automate the report to be sent out on a monthly (or weekly, quarterly, yearly) basis.
It's good to be loved! Our clients are not shy about expressing it.
Need more help with getting started?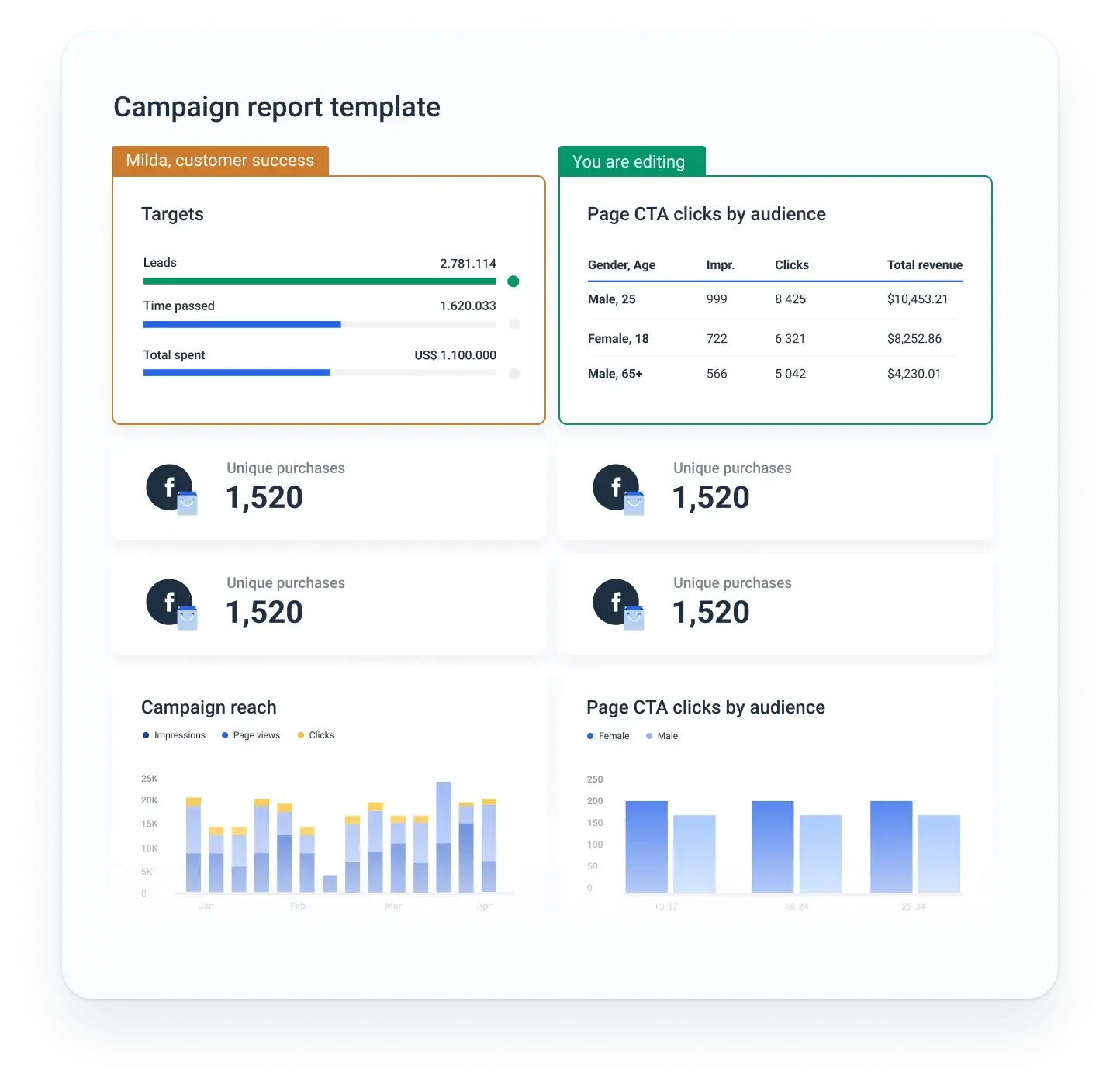 We can set up your report campaign for you!
If you need help with setting up Whatagraph - our team can create your campaign reports!
Ready for insights?
It's time to focus your time on the tasks that really matter, and let us worry about your marketing analytics. Start your free 7-day trial.
Free for 7 days

No credit card required

Live chat support

Cancel anytime