TikTok Reporting Tool
Connect, visualize, and share TikTok data with your clients in a few clicks. Add essential TikTok page metrics to a cross-channel report for a 360-degree view of your client's social media performance. Grab Whatagraph's TikTok reporting tool and build an engaging report with an automated send-out feature.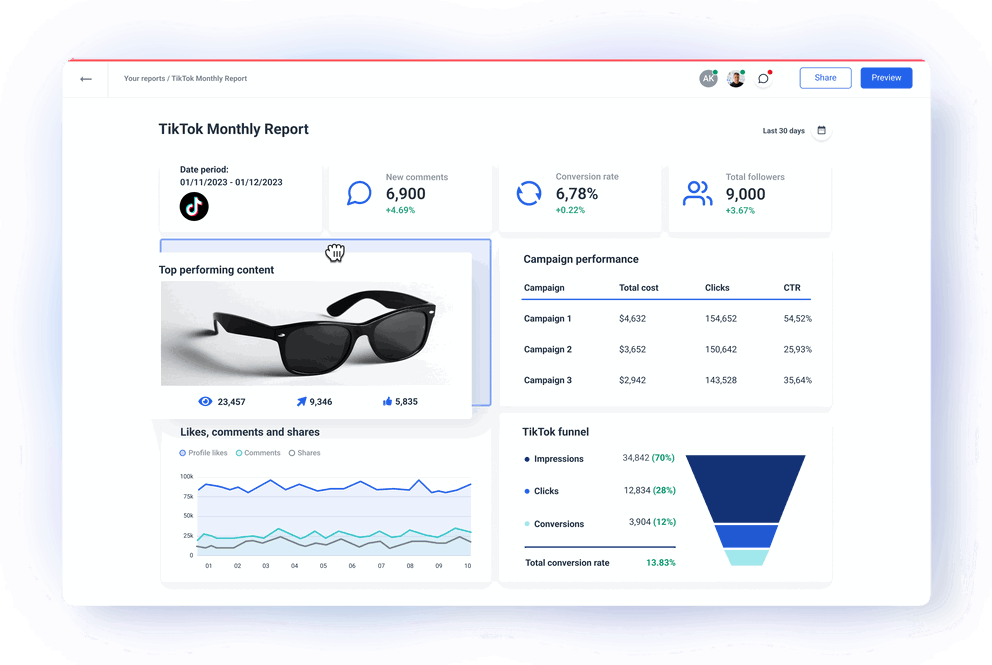 Join marketing agencies and teams worldwide who use Whatagraph to work with marketing data!








Build a detailed TikTok report for your clients with Whatagraph
Why do you need an advanced TikTok reporting tool?
Native TikTok analytics offers free reports with key metrics like follower growth, video views, profile views, number of likes, comments, and shares. That's perfectly fine for start-ups and influencer marketing. But for a marketing agency that needs to bring several client data sources into a cross-channel view, blend metrics, and compare data with virtually unlimited historical ranges, you need more firepower. 

Even TikTok Pixel, which gives more insights into TikTok marketing campaigns, has its own issues, like poor tracking due to iOS14 updates and buggy conversion reports due to pixel misfires and ad blockers. 

With Whatagraph, you can avoid all those problems as data for your TikTok campaign reports comes directly from our native integration with TikTok API. From there, all data operations take place in a seamless and intuitive marketing data platform UI.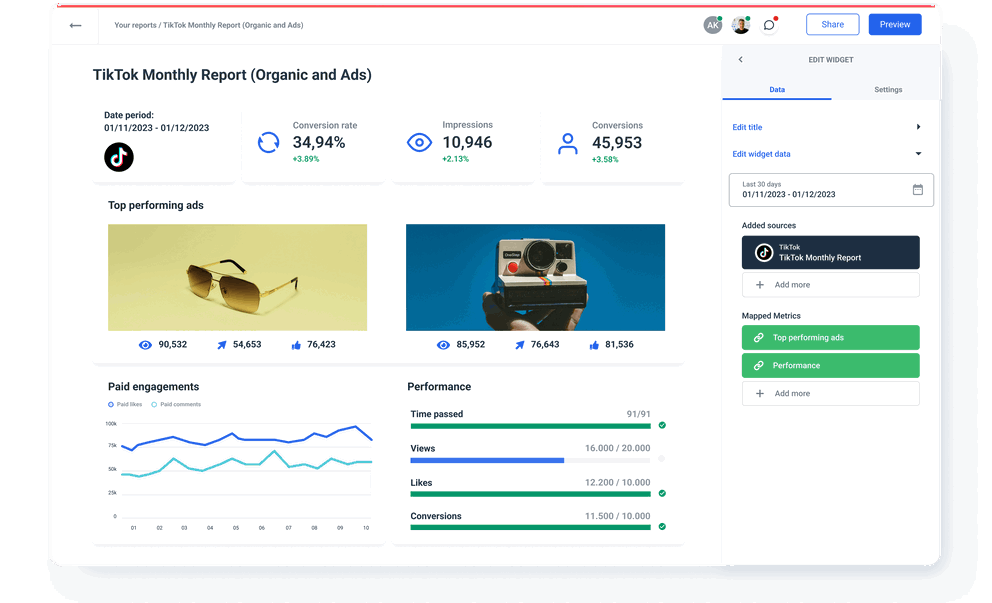 Build custom TikTok reports with ease
Whatagraph allows you to build a fully customized report starting from a blank page. Just drag and drop widgets that you need, and they conveniently stick to the grid. For each widget, you can specify the metric, whether it refers to a profile or TikTok video, and add a custom filter that helps you identify the target audience demographics, top-performing TikTok posts, and other profile analytics.
Easily blend metrics for a unified view, as well as create new metrics using a simple formula builder. Effortlessly Include TikTok Ads metrics or any other social media or marketing tool data and create a cross-channel report. 
Make every TikTok report feel unique with personalized comments and recommendations. Change the color scheme and logos to match your or your client's branding.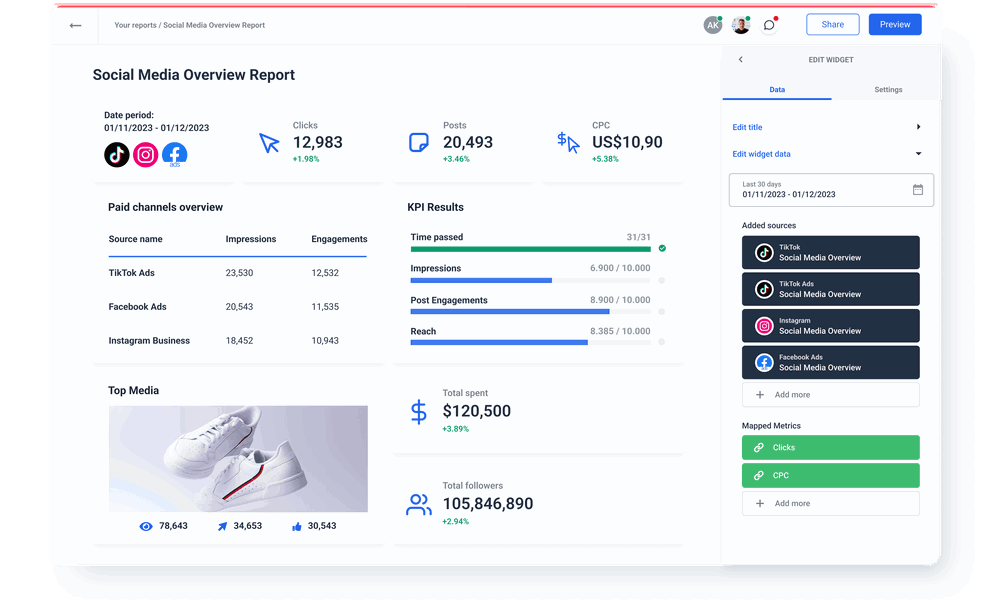 Share TikTok campaign insights with a few clicks
Whatagraph helps you keep your clients in the loop with the results of your TikTok marketing strategy, with minimal interference on your side. Set up an automated reporting cadence, and the key people in the client company will get the report at the same time, every time. No need to download and attach reports manually. As an extra service, offer your clients on-demand access to their TikTok report via a live link.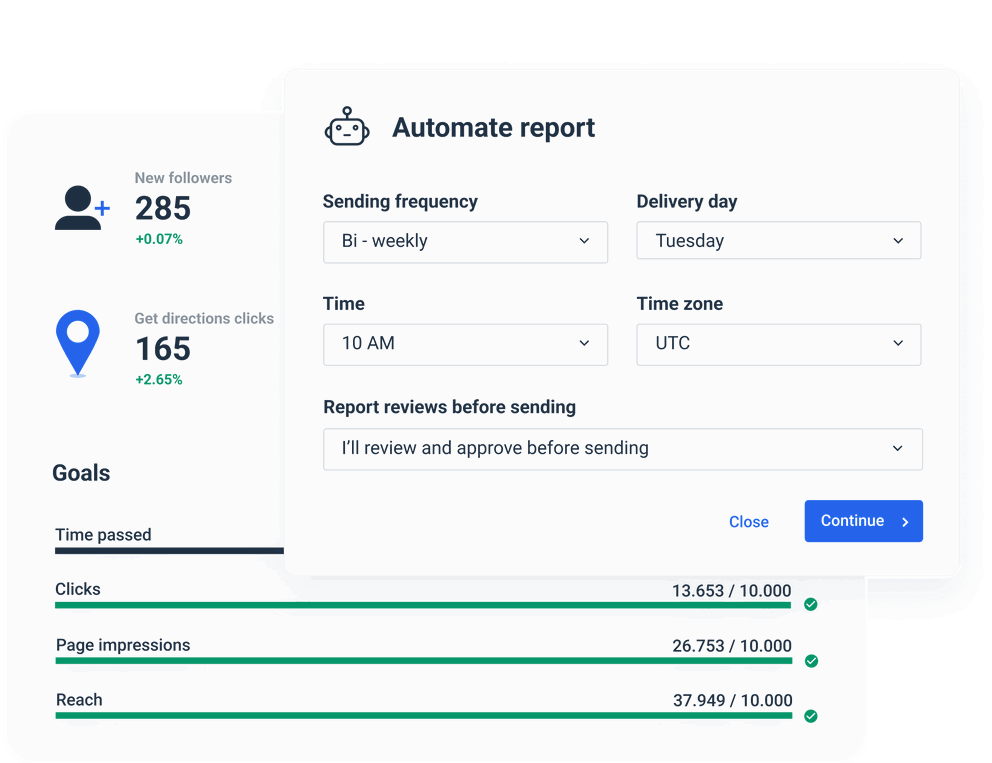 All reporting features your agency needs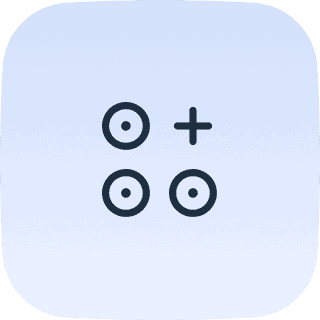 45+ data sources
Create a true cross-channel digital marketing dashboard in Whatagraph. Over 45 integrations for your cross-channel marketing campaigns.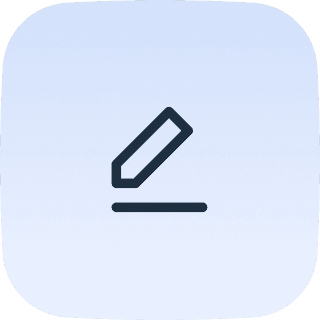 White-label reports
Customize colors and logos in each report to align it with your agency's or clients' branding and style.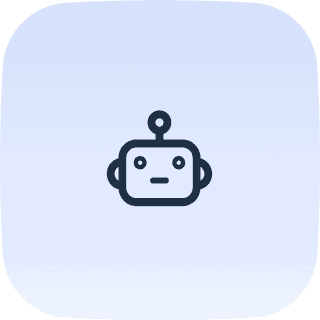 Full report automation
Schedule your reports at desired intervals or share a live link to a report so your clients can check for updates at any moment.
Cross-channel reports
Combining cross-channel data is intuitive and takes a few clicks. Create a single client report for all channels instead of one report for each.
FAQs
All your questions answered. And if you can't find it here, chat to our friendly team.
How many TikTok accounts can you connect with Whatagraph?
Whatagraph allows you to connect as many TikTok accounts as you need. However, it is determined by the pricing plan you choose. For example, the most affordable Professional plan allows you to connect between 25-50 sources, where 1 source = 1 account. 
What is the easiest way to compare TikTok performance with other social media platforms?
The easiest way to compare TikTok performance with other social media marketing channels is to:
1. Use Whatagraph' Social Media Overview template
2. Create a report from scratch and add all social media accounts as sources. Then, you can set the source for each chart, graph, or single-value widget and blend data from more sources within one widget to get a cross-channel value. 
What is the best TikTok analytics tool for agencies?
The best TikTok tool for agencies is Whatagraph, as it allows them to connect client data, visualize, and share it within one workflow in a user-friendly environment, without the need for any other tool. In addition, Whatagraph offers a range of features designed to make client reporting easier, including report folders, the overview feature, bulk report edits, and automated report sharing. 
What is the advantage of Whatagraph over native social media analytics?
Whatagraph has several key features that give it an advantage over native social media analytics. 
First, Whatagraph makes it easy to combine data from several marketing platforms for cross-channel insights, such as Facebook, LinkedIn, and other social networks. This gives Whatagraph an edge over dedicated TikTok monitoring tools such as Analisa, Exolyt, Pentos, and TikBuddy.
Second, apart from TikTok, you can connect any source via native integrations or custom API. 
Whatagraph offers a highly customizable way of reporting, as you're free to rearrange, add, or remove visuals on each template, as well as change the color scheme and branding for each client. 
You can make your reports more engaging with media widgets that show you an actual image of top-performing TikTok content. 
Finally, thanks to data transfers to BigQuery, Whatagraph allows you to report on historical data and set greater date ranges than allowed in native social media analytics reports.
Can Whatagaph provide real-time TikTok metrics?
Whatagraph can provide near-real-time TikTok metrics with a refresh rate of about 30 minutes. 
Which TikTok KPIs can Whatagraph visualize?
Whatagraph has visualization widgets for the most important TikTok KPIs, including cost per result, follower growth rate, comments per post, value per result, and post reach percentage. 
Does TikTok have a better engagement rate than Instagram?
Yes, TikTok currently has a much better engagement rate than Instagram and YouTube. According to a report from Upfluence, TikTok influencers reach average engagement rates of 18%, which is 6 times higher than Instagram.
It's good to be loved! Our clients are not shy about expressing it.
Need more help with getting started?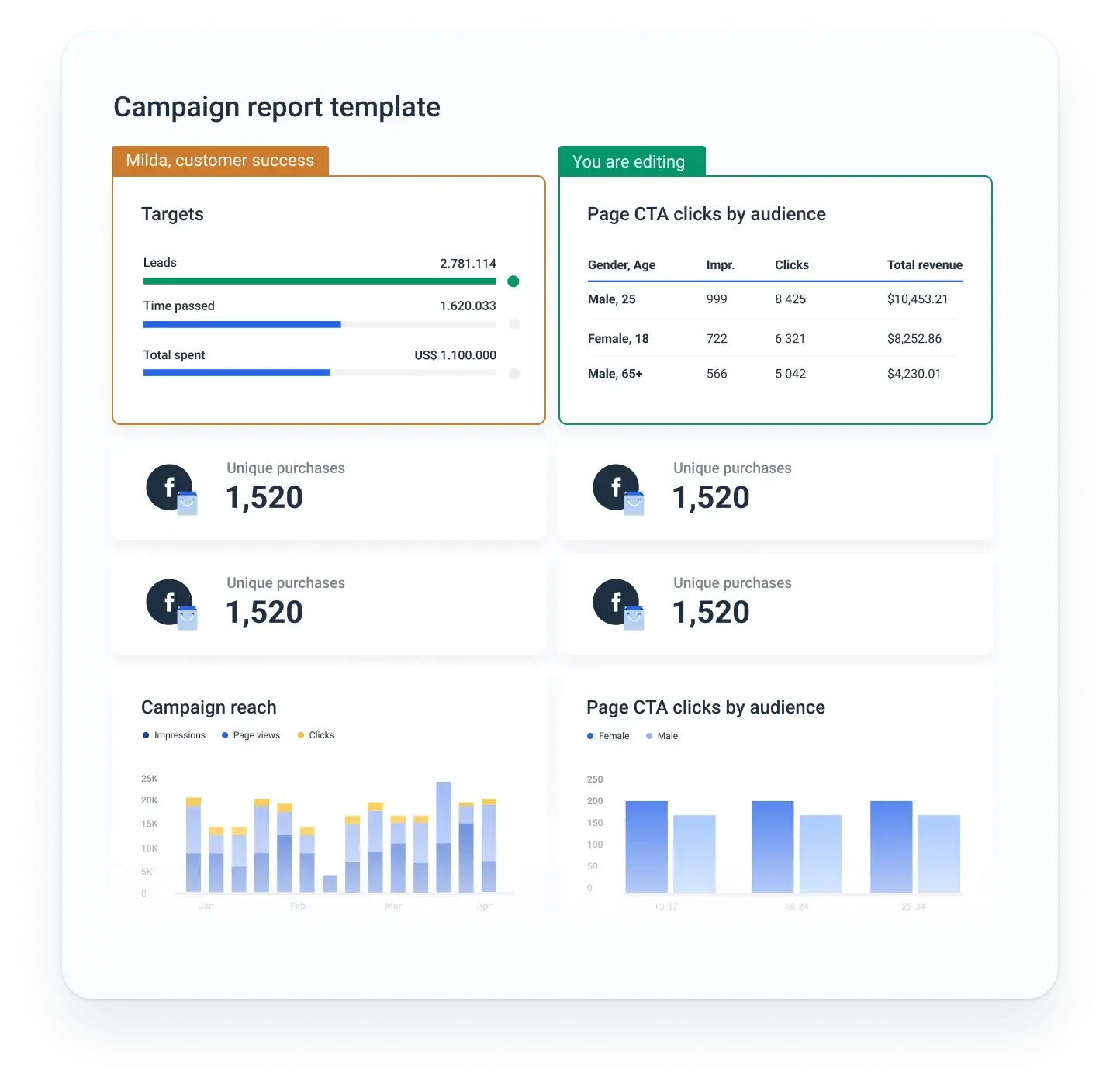 We can set up your report campaign for you!
If you need help with setting up Whatagraph - our team can create your campaign reports!
Ready for insights?
It's time to focus your time on the tasks that really matter, and let us worry about your marketing analytics. Start your free 7-day trial.
Free for 7 days

No credit card required

Live chat support

Cancel anytime