Snapchat Reporting Tool
Whatagraph now integrates with Snapchat. Report on your awesome Snapchat Ad campaign performance and turn mundane analytics into stunning visual reports.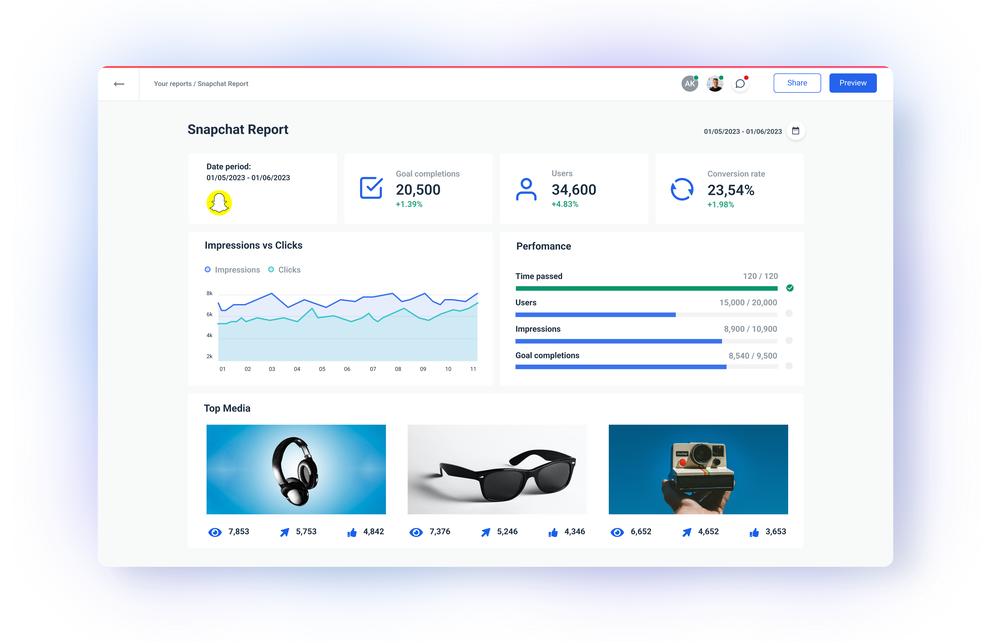 Join marketing agencies and teams worldwide who use Whatagraph to work with marketing data!








Effortlessly report, monitor and analyze your campaigns.
Variety of metrics for you to track - Snapchat data that's easy to comprehend
Break down the data you gather from Snapchat into more manageable pieces. View individual campaigns, specific ads, and demographic parameters to get a clear view of how effective your Snapchat ad strategy is.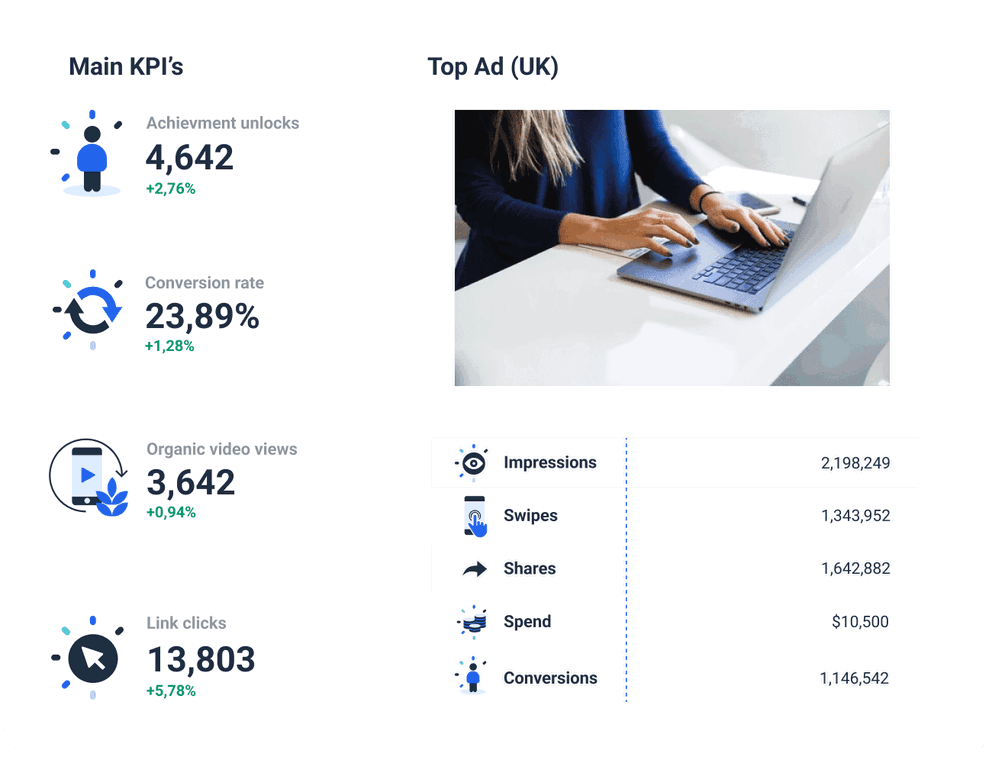 Understand the needs of your target demographic
Gather detailed demographic insights to understand how effective your ads are at converting via Snapchat. Take the guesswork out of creating ads that appeal to your audience. Use these insights to tailor phenomenal ad copy and visuals that bring in the big bucks.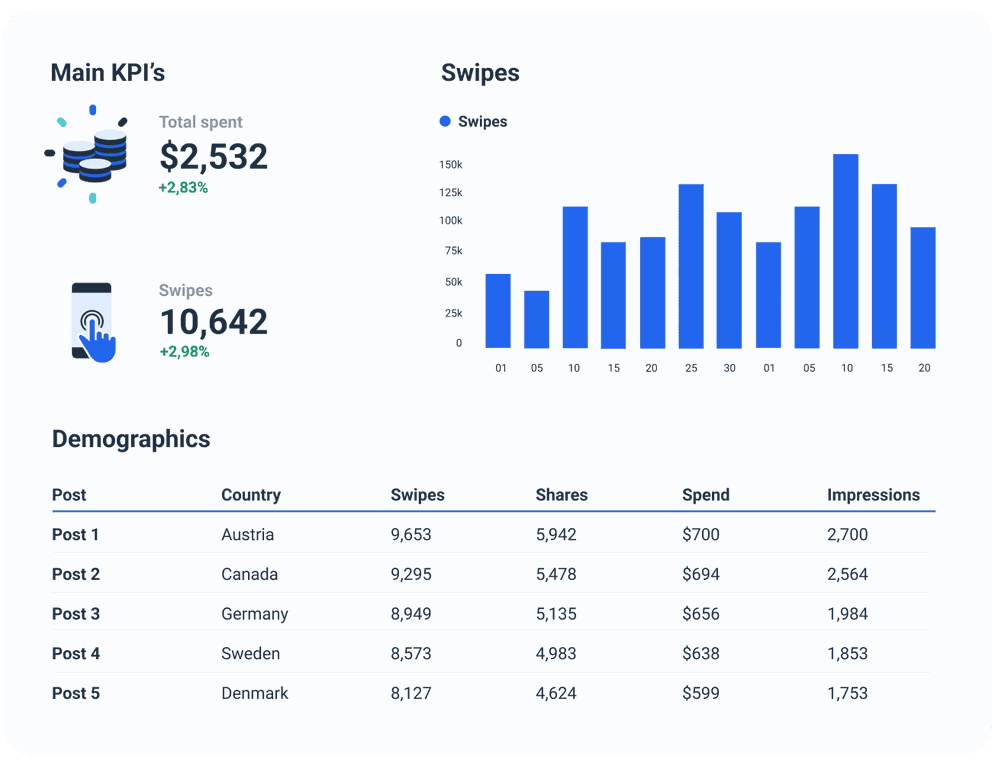 Simple and effective cross-channel reporting
In today's world, marketing is usually down with a multi-channel approach. With the help of Whatagraph, you can quickly build cross-channel reports to deliver thorough campaign analysis not just for Snapchat, but other marketing platforms too!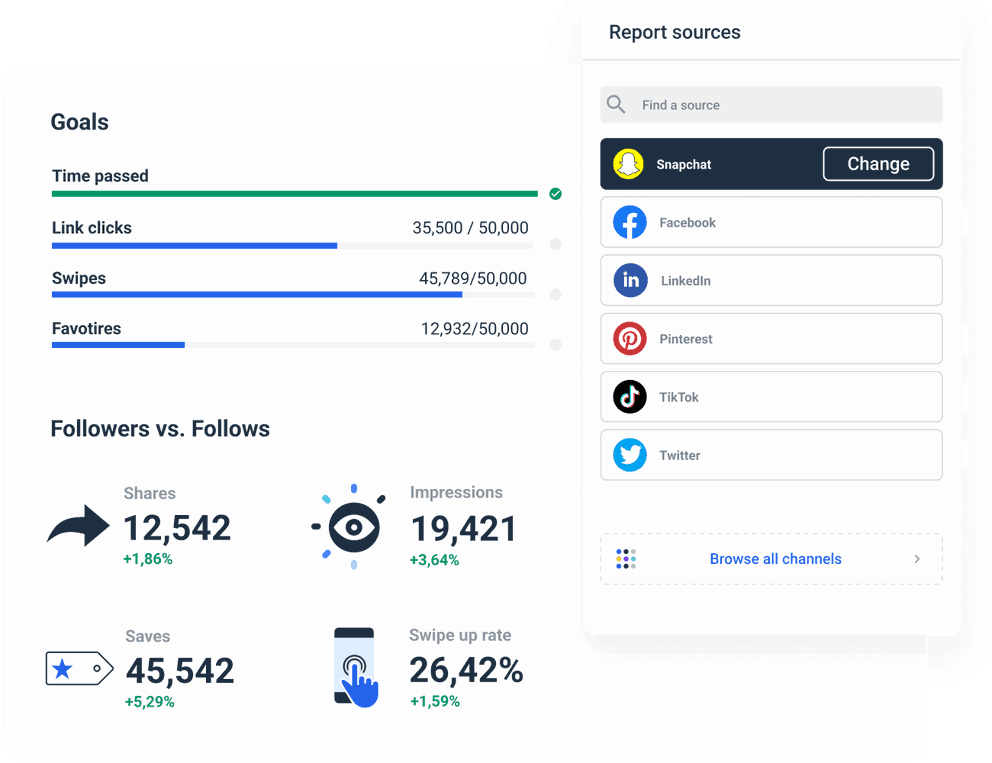 It's good to be loved! Our clients are not shy about expressing it.
Need more help with getting started?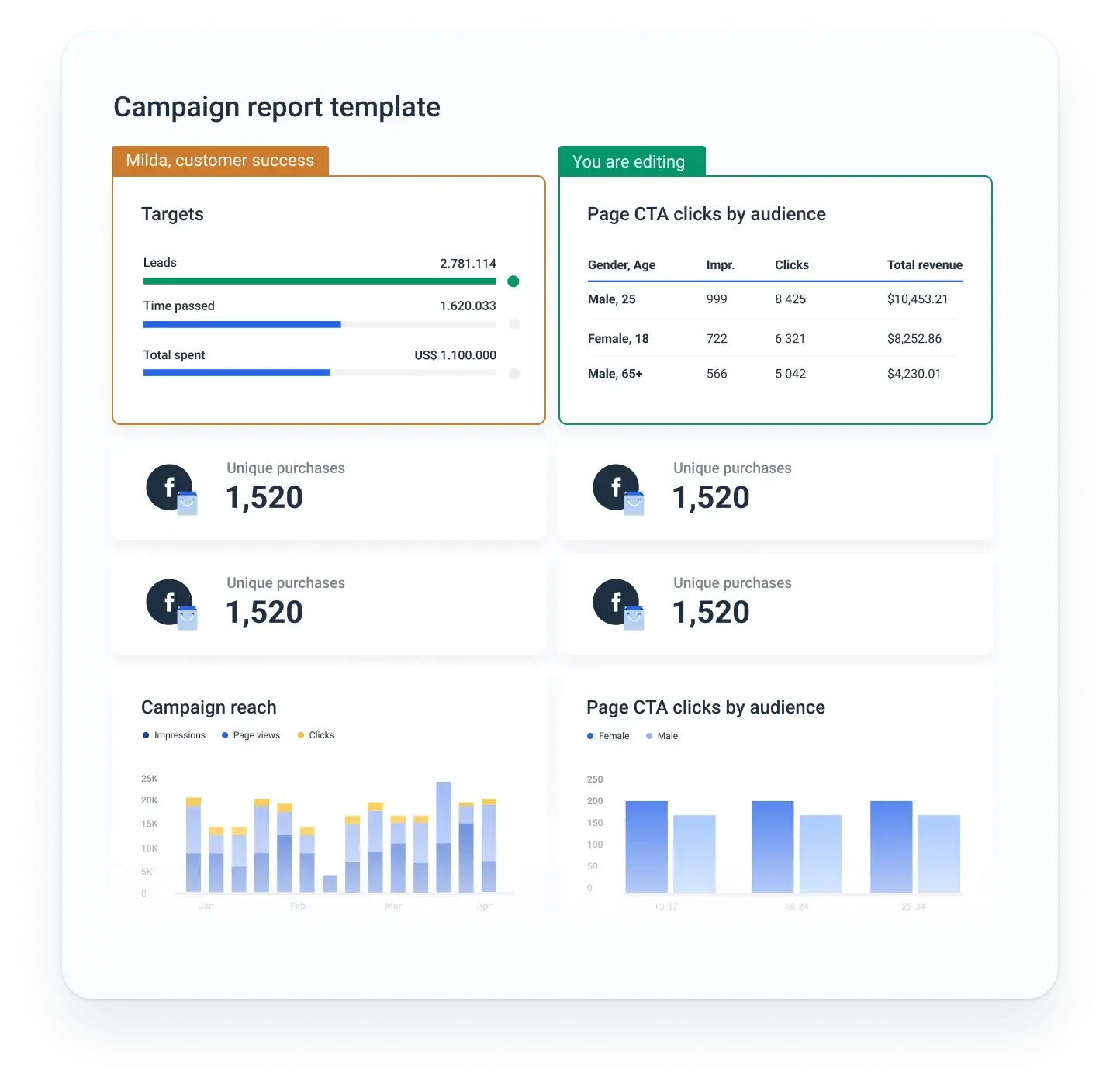 We can set up your report campaign for you!
If you need help with setting up Whatagraph - our team can create your campaign reports!
Ready for insights?
It's time to focus your time on the tasks that really matter, and let us worry about your marketing analytics. Start your free 7-day trial.
Free for 7 days

No credit card required

Live chat support

Cancel anytime