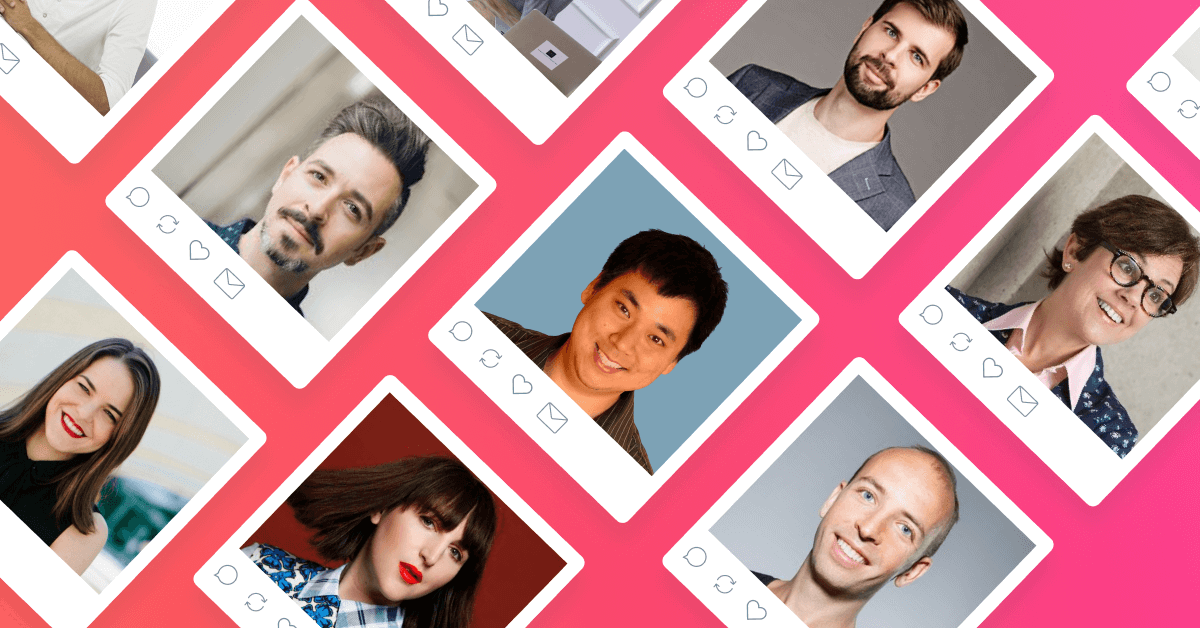 Top Marketing Influencers from Around the World You Should Follow Right Now
Feb 19, 2018 ● 4 min read
Keeping up with marketing trends isn't easy. In the constantly changing landscape of digital media, we've found the best way to stay in-the-know is by following the right people on social media. This list of top digital marketing influencers worldwide will help you do just that.
Table of Contents
Compared with other industries, digital marketing is changing extremely rapidly, which is a blessing in disguise for those who are part of it. The laws of search engine optimization, paid search marketing, PPC advertising, etc. are constantly updated, not to mention the looming presence of VR, AR, and artificial intelligence.
Staying on top of everything is a Sisyphean task. But staying in-the-know isn't that hard to do. You don't have to suddenly become the leading marketing expert in pay-per-click ads and customer relationship management all at once. Just find the right sources from which you can gain valuable insights here may help Whatagraph with its marketing reports in case you already working with your marketing ideas. Also, have top-level knowledge about what's going on.
One of the best ways to do this is by following the right people on social media. There are plenty of digital marketing influencers who share their tips, tricks, and game-changing trends online.
To help you determine who those people should be, we've prepared a list of top digital marketing influencers from around the world who specialize in various fields and have many great growth hacks to share!
1. Ann Handley
Named by Forbes as the most influential woman in Social Media, Ann Handley is a notable speaker, author, member of the LinkedIn Influencer Program, and the Chief Content Officer at MarketingProfs. Her book, "Everybody Writes," reached the bestsellers list at The Wall Street Journal, while "Content Rules: How to Create Killer Blogs, Podcasts, Videos, Ebooks, Webinars (and More) That Engage Customers and Ignite Your Business" serves as a Bible for many modern content creators.
A pioneer in digital marketing, Ann is also the co-founder of ClickZ.com, one of the first sources of digital marketing news and commentary!
2. Neil Patel
If you work in marketing and don't know Neil Patel, do you even work in marketing? This guy is, without a doubt, the most impactful influencer when it comes to search engine optimization and other search-related questions.
Patel's blog about marketing generates 3 million visitors per month, while his Marketing School podcast gets over 1 million monthly listens, and his YouTube channel about marketing has over 10 million views! Neil is also the co-founder of a nifty heatmap tool, Crazy Egg, which is one of the main competitors for another industry giant – Hotjar.
3. Larry Kim
Apart from being the founder of MobileMonkey, self-proclaimed "world's best Facebook Messenger marketing platform," Larry Kim has also contributed to the establishment and success of WordStream. If you do any pay-per-click advertising, chances are you've read some of their articles or maybe even used the tool itself. Besides his ventures, Larry is also ranked as the #8 most popular author on Medium, he contributes to CNBC and Inc. Magazine.
4. Rand Fishkin
Any SEOs out here? If yes, raise your hands, if you know Rand Fishkin. We're assuming everyone's hands are up in the air because working with search engine optimization and not knowing Rand would be a crime, to say the least. The man is the co-founder of MOZ and SparkToro, both of which help businesses grow with the help of SEO.
Fishkin is proclaimed the "wizard of Moz" (get it?) because of his popular weekly video segment "Whiteboard Fridays." He also provides financial support and entrepreneurial insights to the Seattle TechStars accelerator program. A man to follow for sure!
5. Piera Luisa Gelardi
Piera Luisa Gelardi is an award-winning entrepreneur, creative director, and public speaker, who uses storytelling and creativity to empower women and spark positive change. You might know her from the time she co-founded the "trailblazing next-gen media and entertainment company," Refinery29.
As a creative leader, she was recently honored as one of Ad Age's 50 Most Creative People of the year, Entrepreneur magazine's 50 Most Daring Entrepreneurs, and was featured in Adweek as one of the 37 Women Who Are Disrupting the Status Quo and Championing Gender Diversity!
6. Gerard Adams
Gerard Adams, also known as the Millennial Mentor, is yet another co-founder of millennial media favorite, Elite Daily. Adams is an experienced angel investor, thought leader, and social entrepreneur, who is devoted to turning dreams into reality.
Gerard continues to expand and diversify his investment social media portfolio by backing businesses across multiple industries from technology to digital media to fashion. In recent years, he has invested in, built, and backed 9 companies and trades. Follow him if you want to stay ahead of the curve.
7. Brian Dean
Brian is yet another SEO expert and the founder of Backlinko. Brian's award-winning blog that reaches over 2.5 million people every year was listed by Forbes as a top "blog to follow" in 2017. He's been named an "SEO genius" by Entrepreneur.com, a "brilliant entrepreneur" by Inc. Magazine, and "the world's foremost expert on search engine optimization" by Success Magazine.
8. Seth Godin
Seth Godin is an author, entrepreneur, podcast host, and most of all – a teacher. In addition to launching one of the most popular blogs in the world (Seth's Blog, plain and simple), he has written 19 best-selling books, including "The Dip," "Linchpin," "Purple Cow," "Tribes," and "What to Do When it's Your Turn."
Though renowned for his writing and speaking, Seth also founded two companies, Squidoo and Yoyodyne (acquired by Yahoo!). His focus on effective marketing, leadership, and bootstrapping allowed Seth to motivate and inspire countless people around the world. Follow him and see it yourself!
9. Tim Soulo
Tim Soulo is the Chief Marketing Officer and Product advisor at Ahrefs. You know Ahrefs, right? With almost 10 years of practical experience in SEO and digital marketing, Tim eagerly shares his knowledge by giving live talks at various digital marketing conferences around the world. Not to mention abundant blog articles at Ahrefs Blog and super useful posts on his social media channels!
10. Melanie Deziel
Melanie Deziel is the founder of StoryFuel, a company that helps companies define and implement their brand storytelling strategy. She is also a prominent keynote speaker, who travels the world giving keynote talks and workshop sessions about the power of storytelling and content marketing.
Conclusion
There is a common opinion that influencer marketing will soon come to an end as followers are dissatisfied with an increasing amount of paid advertising content instead of up-to-date and original information, while businesses pour millions of dollars into influencers and do not get the desired ROI.
However, we believe that there is still a lot you could gain from influencers if to follow smartly: instead of following recklessly, it is important to look for the right people with expertise in the field and insightful and original ideas. Who do you follow right now?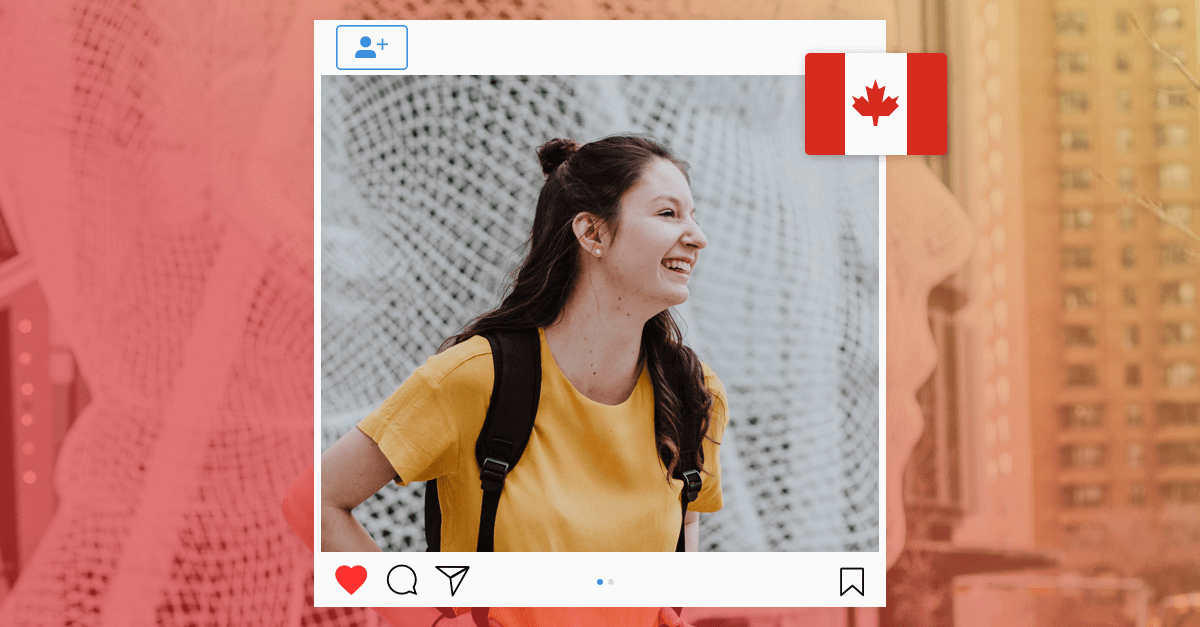 Looking for top Canadian influencers who specialize in the digital marketing field? We have a handy list prepared for you! [UPDATED FOR 2019]
Read more...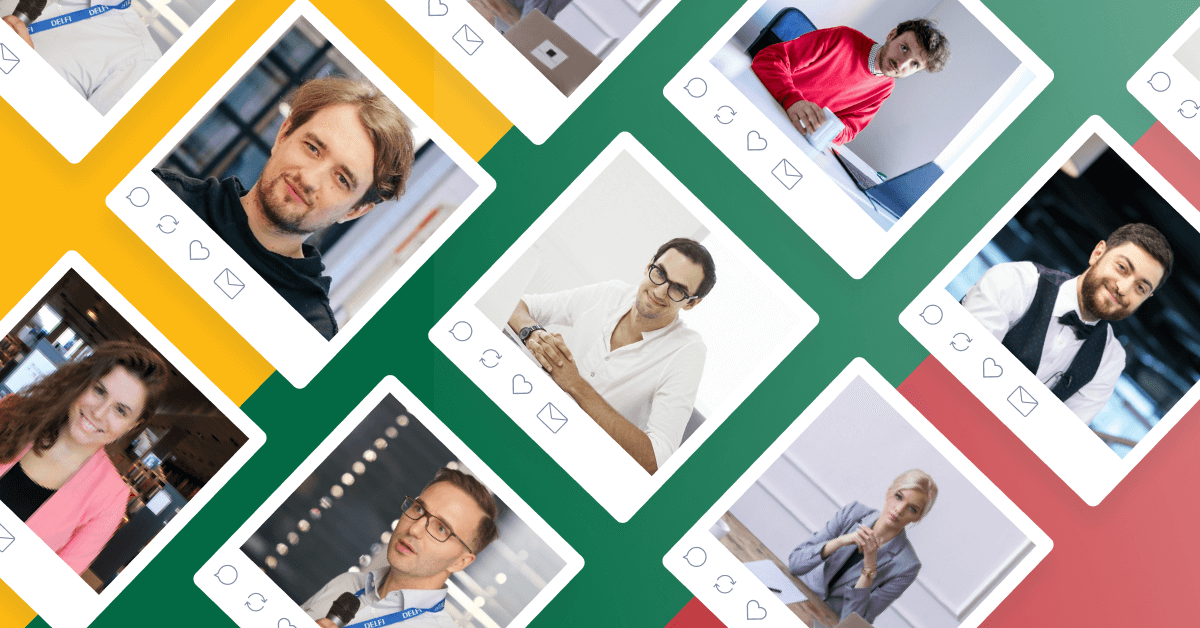 Influencer marketing budgets have nearly doubled compared to last year with 65% of marketers saying they plan to increase their spend in 2019. Despite the rise in popularity, influencer marketing still poses some issues, mainly in the influencer selection area. That's why we're here to help you meet the right ones!
Read more...