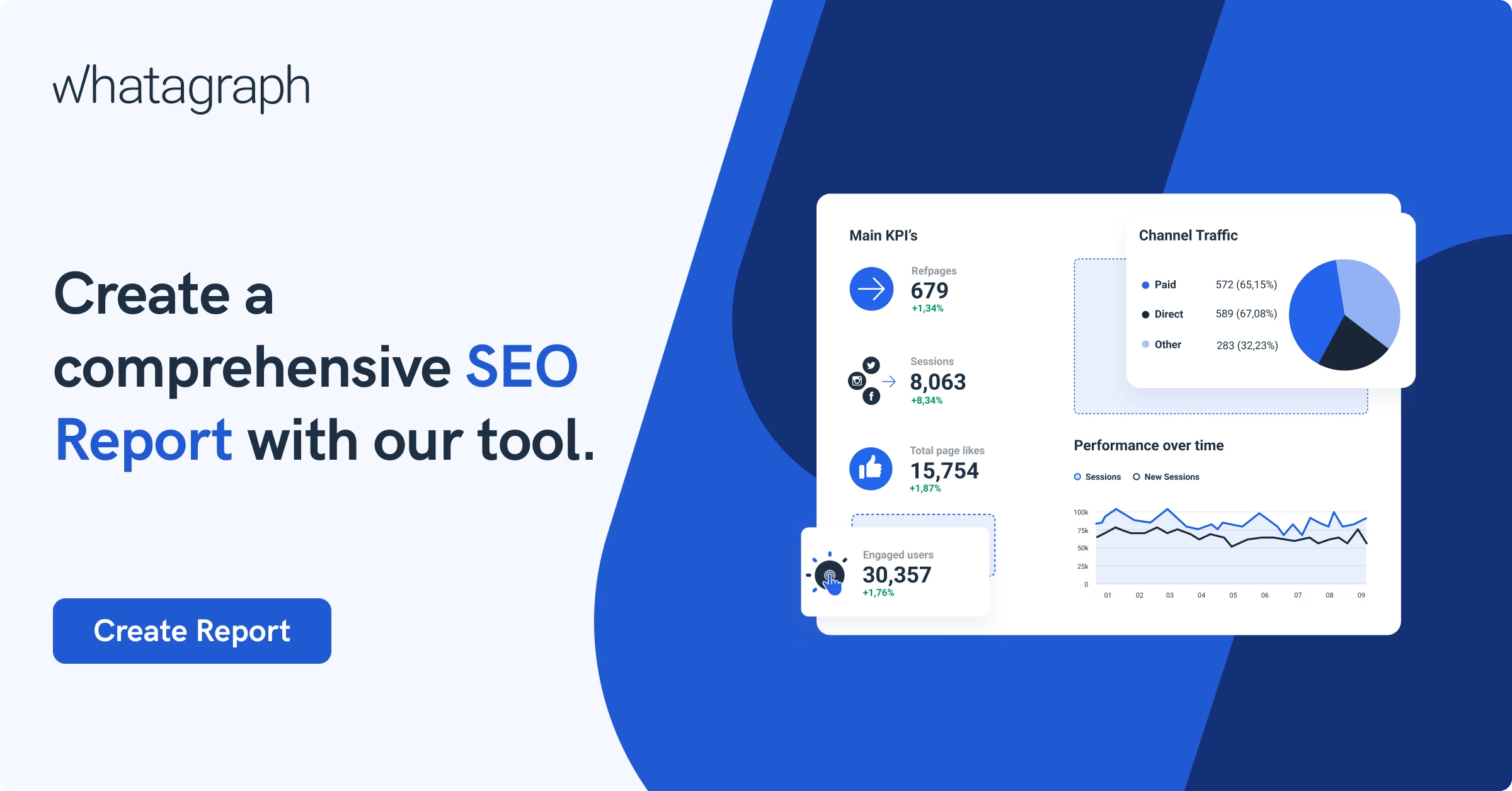 The barrier to entry is quite high, though. Most companies don't have in-house capacities for digital marketing and SEO, which is why they often turn to agencies for their search engine marketing needs.
Marketing agencies need to use SEO software to get their jobs done, just as in-house marketers. However, SEO agency software needs to be more robust and deliver a lot to keep clients happy, especially if you have 50+ clients - like most agencies do.
Today, we'll share the 11 best SEO agency software that you need to try in 2023.
Table of Contents
What better way to update clients about your SEO campaigns than use a reliable reporting tool? No matter what is in your tech stack, Whatagraph allows you to connect your favorite SEO tools and send beautiful, automated SEO reports to your clients.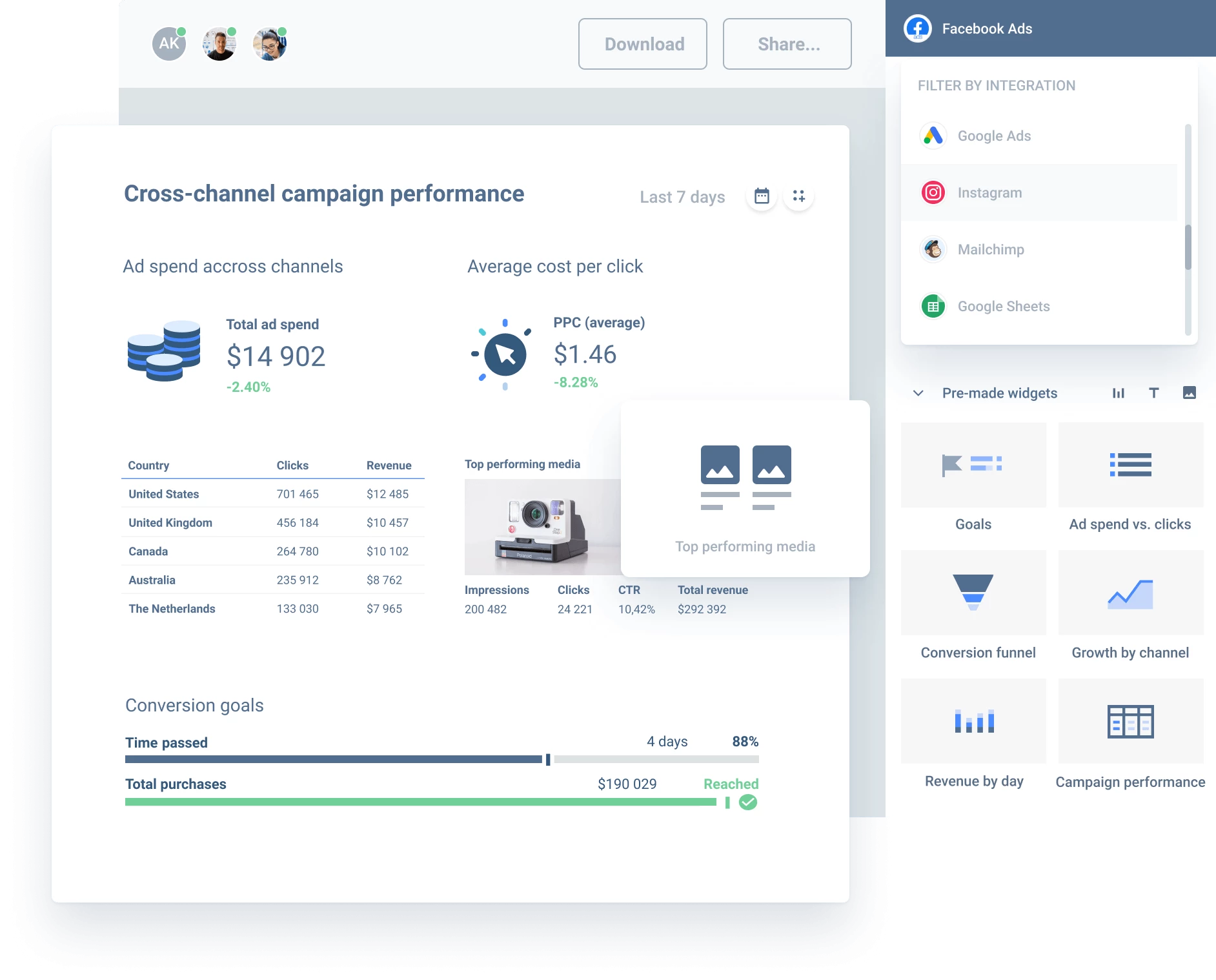 Some of the most impressive Whatagraph features include:
Creating reports from templates in mere minutes

Report automation - send reports at pre-determined time intervals

White label templates

- so you can remove the Whatagraph branding and add your own

Cross-channel reports - so you can report on SEO, PPC, social media and other channels
If you send reports to your clients, you need to give Whatagraph a try. Backlinks, organic search, new keywords, competitive analysis - these are all items you can report on with our tool. Prices start at $199 per month and you can try a free trial!
If you're looking for one tool that will make it easy to handle all of your on-page and off-page SEO activities, this is a great one to get started. SEMRush has been one of the top competitors in the SEO tool game for a number of years and it has countless agencies using it daily for their work.
Some of the things you can do in SEMRush include:
Monitoring backlinks

Rank tracking tool for relevant web pages and keywords

Competitor research

Keyword research

Content optimization for on-page criteria

SEO site audit
And much more. Paid SEMRush plans start at $119 per month, which is a small price to pay for an amazing tool that delivers value for your clients. Speaking of which, if you're looking to send SEMRush reports to clients, Whatagraph has an integration with SEMRush that lets you do this in one click.
3. Google Analytics
Before moving on to more paid tools, one of the basics of SEO client management is getting access to their Google Analytics accounts. It's free and as an SEO agency, you should be super comfortable with Google Analytics and making sense out of client data from this platform.
Using Google Analytics, you can access data such as:
Website traffic (more accurate than any other paid SEO tool from this list)

Top performing pages

Traffic breakdown by channels (social media, organic traffic, paid channels, etc.)

Goals accomplished

PPC (Google ads) performance
And much more. No matter which paid tools you're using for your clients, you should always start from the basics, and that is Google Analytics.
4. Google Search Console
Besides GA, there's another free tool you should handle first before moving on to the paid ones. Google Search Console is an SEO agency's best friend in determining the SEO health of a client website. Some things that you can do on this platform include:
Finding technical SEO issues such as load times, 404 errors and more

Identify your highest and lowest ranking pages

Submit a sitemap

Look up key metrics such as impressions, clicks, click through rates and more

Look at which pages are indexed and which are not
Google Search Console is not a one-time thing - you should take a look at it every now and then to monitor your clients' website performance and health.
In the world of SEO agency tools, the battle of SEMRush vs. Ahrefs is similar to Coke vs. Pepsi. Both are great, the difference is in the preference. Whatever your preferred taste in drinks may be, definitely consider Ahrefs for your next choice of SEO tool. With just one subscription, you can manage on-page, off-page and other SEO activities, including link building and competitor research.
Some of the best aspects of Ahrefs include:
Competitor analysis

Backlink reports

Website

SEO audits

with their site explorer

Detailed keyword research

Keyword rank tracking

Ranking history overview

Excellent Google Chrome plugin
And much, much more. Many SEO agencies use Ahrefs as their main and only SEO software, which tells you everything you need to know about its capabilities. Pricing has recently changed and the cheapest plan starts at $99 per month. Beware though, as this will not be enough to cover the needs of an entire agency with many clients. If you're looking to up your content marketing and SEO strategy game, Ahrefs has some amazing courses on their website too.
If I were looking to hire an SEO agency and they didn't know what Screaming Frog is, I'd turn right away. This is the best-known technical SEO analysis tool and crawler on the market and has been the default for agencies, freelancers and in-house marketers for a long while now. Just load up your client's URL in Screaming Frog and you will find out what your client needs to fix on their website before going into more sophisticated SEO work.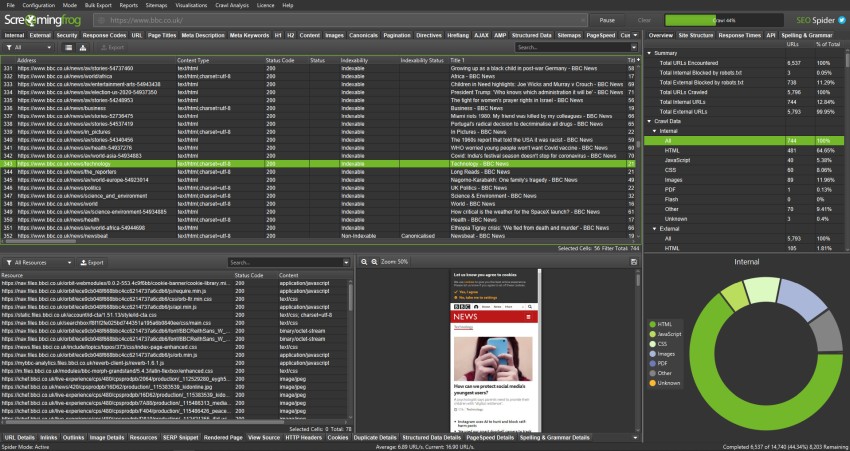 Some things that you can do in Screaming Frog include:
Finding broken links, redirects and errors

Analyze page titles, headings, images

Find indexed and non-indexed pages

Create XML sitemaps

Discover duplicate pages, titles and descriptions and more
In essence, you can find all of your clients' technical website problems with a single click in Screaming Frog. At $209 for an entire year, this tool pays for itself in the first month of its use.
If you've been in SEO for a while, you probably remember MOZ as one of the giants in the space. In fact, some of the most groundbreaking content around SEO can be found on the MOZ blog, written by its now former founder, Rand Fishkin. In this day and age, the paid MOZ Pro still has a place thanks to its best feature, the Link Explorer.
The things you can do with Link Explorer:
Track client and competitor backlinks (the most accurate link tracker out of all the SEO tools, according to many SEO professionals)

Track link intersections (which two websites have backlinks from the same source)

Domain authority checker (which you can get for free with their MOZbar and it's an outdated metric by today's standards anyways)
The Standard plan starts at $99 per month, which should cover most of your agency needs. However, unless you need a lot of backlink analysis, you're probably better off with some of the competitors listed here.
Another technical tool for your SEO tool stack, GTmetrix checks your clients' websites for performance issues, more specifically, the page load time. As Google have said themselves on multiple occasions, page + speed is a ranking factor. As such, you need to make sure that your clients' websites are loading super fast across the entire website. Even more importantly, the page speed should be the same for visitors all around the world.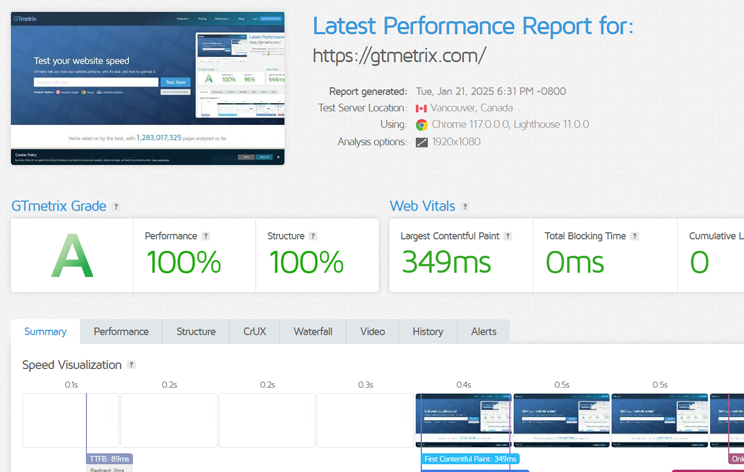 GTmetrix lets you…
Test the page load speed of all the pages on your website

Get access to web vitals reports for all pages

Get Lighthouse metrics for all pages
In essence, it will tell you which pages are loading slow AND why they're loading slow. You can get a feel for the majority of GTmetrix's functionality with a Basic account, but if you need more features and/or higher testing volume, consider upgrading to a PRO plan. At $128 per year, it makes sense to add this functionality to your SEO agency tool arsenal.
Is there a better recommendation for this SEO platform than the fact that we're using it at Whatagraph ourselves? Clearscope lets you optimize and create amazing content and maximizes your chances of ranking high in search engine results. Whether you want to optimize for local SEO or compete with giants, Clearscope shows you exactly what you need to do in terms of search engine optimization.
Clearscope lets you…
See which pages are ranking for your desired keyword

See how your content is performing in terms of length and keyword coverage

Show the exact keywords you need to use to rank better

Show how long your content needs to be to rank well in SERPs

Show the search volume of your desired keywords
Just upload your content to Clearscope and it will tell you the chances you have of that content ranking well. For $170 per month, you get 3 user seats and 20 content reports, which is probably not enough for an agency use case, but should give you a good taste of what Clearscope is all about. The Google Docs plugin is amazing too, as it lets you write more efficiently without constantly opening Clearscope.
If you've heard of Neil Patel, the famous digital marketer, you've also heard of the SEO tools he's launched. AnswerThePublic is one of his projects - a keyword research tool that shows you keyword suggestions around your chosen keyword. For example, if you type in "donuts", ATP searches the web for phrases and questions that people enter into Google combined with this keyword. When competitor keyword research ideas dry up, this tool can save the day.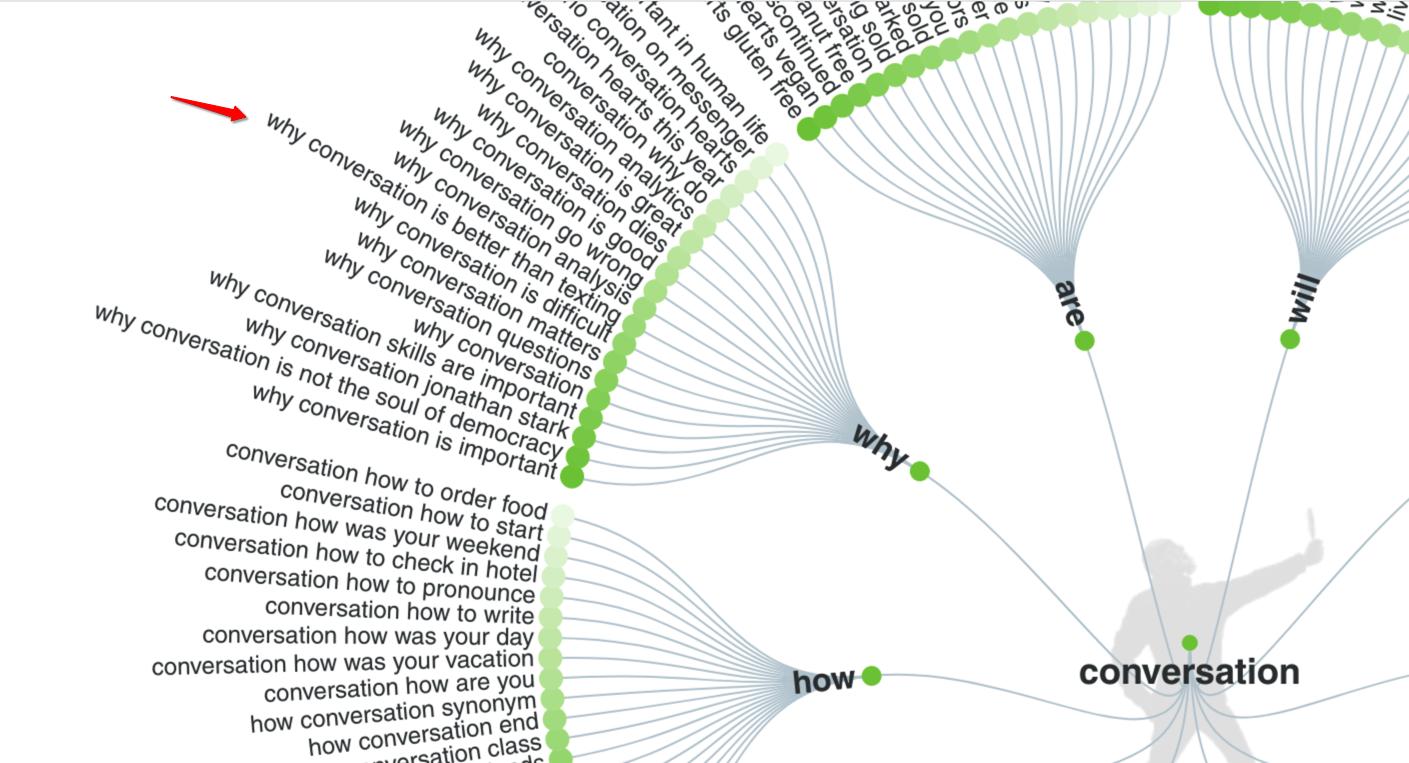 Its capabilities include:
Finding long-tail keyword ideas

Comparing search data over time

Get automatic updates about search terms

Exporting keyword data in CSV files
At $79 per month, it's a great addition to your tool stack if you create a lot of content and you constantly need great keyword ideas to improve your clients' online visibility.
Tired of that content workflow chaos, with all the back and forth between SEO's, writers, editors, client approvals, back to SEO and back to writers?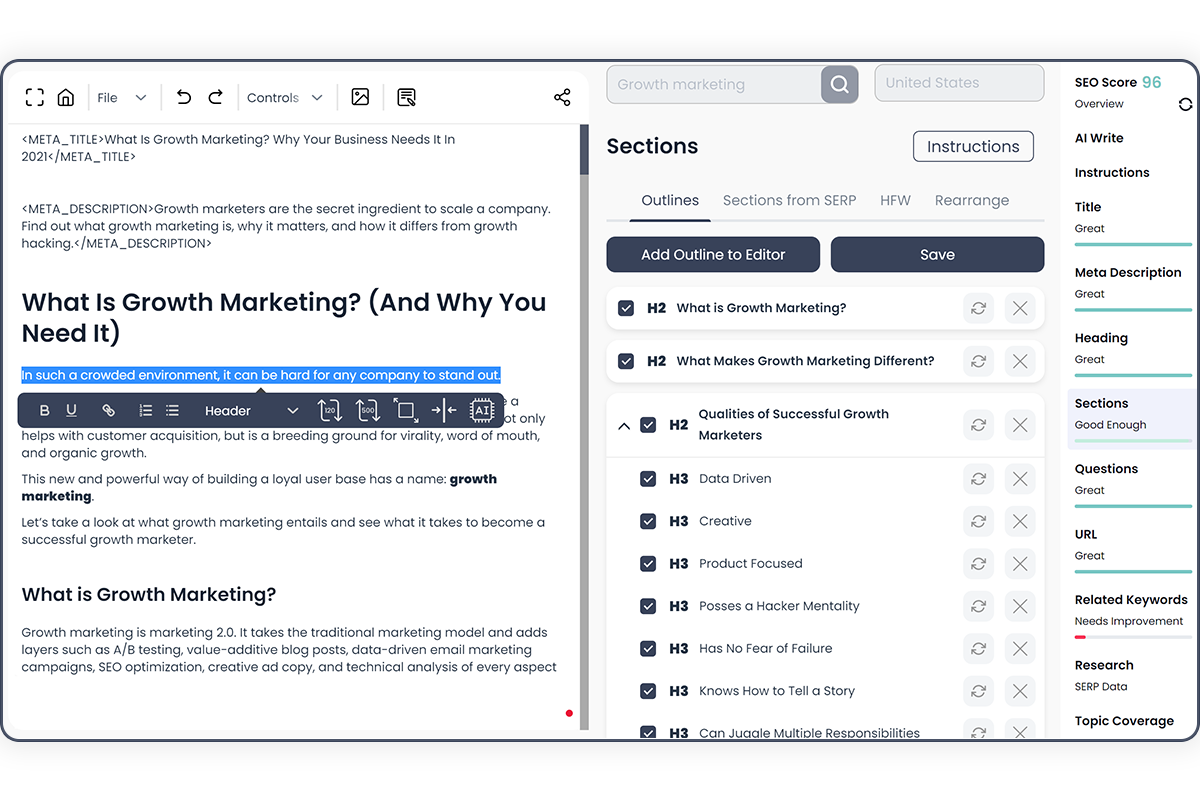 Outranking is a content strategy, writing and SEO optimization platform, powered by AI. It helps agencies streamline the SEO content creation process, cutting down the time it takes to plan, research, write, optimize for both Google and humans by more than 80%. Think of it like a content ROI acceleration (both new and old content), giving your content team super powers to boost results for all of your clients.
Outanking's capabilities include:
Finding the right keyword clusters to build topical authority.

1-click SEO content brief automation

Factual first draft creation with AI

Internal link suggestions to improve PageRank and rankings today (not after 6 months).

Over 40 on-page SEO optimization factors for repeatable ranking success.

Guidance for featured snippets, semantic keywords, Google NLP topics, People Also Ask questions, and more.
At $129 per month, you get 20 SEO documents. Outranking also integrates with Google Search Console for the most accurate data and rankings.
SearchAtlas is an enterprise SEO platform designed for digital marketers and enterprise brands who want to execute comprehensive SEO campaigns at scale. From on-page optimization, AI content generation, to reporting and analytics, digital marketing teams can access every SEO and analytics tool they need, all from a single dashboard.
Digital marketers can use SearchAtlas to:
Generate 10x the SEO content with the SEO Content Assistant

Plan out 6 months' worth of content strategy in 1-click

Audit websites up to a million web pages with the SearchAtlas Site Auditor

Analyze the backlink profile of any website and compare it to top competitors

Track 100% of the keywords your website ranks for in GSC Insights

Spy on your competitors' SEO with keywords, backlinks, and content researcher tools
Over 50,000 digital marketers rely on SearchAtlas for their SEO implementation and reporting. With a 7-day trial available to new users and content suite-only plans, this tool can be used by any sized team, from agencies, in-house-marketing departments, and even individual content marketers who want to create rank-worthy content.
Linkody is a backlink tracking tool offering a whole host of services to analyze, track, and manage all your links in one place. You can easily keep tabs on all link-building activities and instantly receive reports should any changes occur. This allows you to track your link-building processes and collaborations effortlessly.
Some of the most impressive Linkody features include:
Checking link status (dofollow or nofollow, link not found, 404, etc.)

Checking values with a whole host of metrics available (DA, spam score, Moz Rank,

Index Checking

, etc.)

Analyze competitors and check shared domains and pages

Export PDF reports and disavow files, gain access to charts, graphs, and advanced analysis

Using Linkody, you can opt for notifications when you lose or gain a link, generate PDF files to serve as reports for clients, create disavow txt files to upload in Google's disavow tool, and analyze competitors' backlinks as well. Moreover, you can immediately assess the value of all links with a whole set of metrics (Index Status, Spam Score, Moz DA, External Link Counter, and many more).
Wrapping up
Running an SEO agency takes a lot of hard work and dedication. And with the increased demands from clients, as well as Google changing its algorithms so frequently, staying on top of your game is tougher than ever. By choosing the best SEO software from this list, you're sure to make your clients happy as well as kill it in search engine results.
And if you're looking for a great way to send beautiful, real-time SEO reports to your clients, try out Whatagraph today! Find out why SEO experts around the world use Whatagraph for client reporting!