Guide to SEO Agency Software [+Examples]
Oct 20, 2020 ● 9 min read
With more business opportunities being found online, any company that seeks to thrive needs to be easy for their customers to find when searching. This is why search engine optimization is so important.
Search engine optimization is a complex process, with numerous factors that need to be tracked to ensure that results are delivered to a client. The process requires putting strategies in place for SEO to be highly effective.
Which software is used for SEO?
The best way to gain access to all the relevant information is to work with an SEO agency that understands appropriate SEO software to serve specific client needs. The software used by any agency needs to suit the needs of clients and their needs as well. Therefore, choosing the right software is essential.
There are a significant number of SEO agency software options available to choose from. Here are the different types which can be selected based on the range of features that they offer.
SEO Reporting Software
As a good example, this SEO tool can be Whatagraph, which seeks to analyze a website's performance, particularly on search engines like Google search. One of the most popular tools within this software is Google Analytics, which provides customized, in-depth SEO reports.
Website Audit Software
At the very beginning of the SEO, the process is a site audit to determine whether a website has any gaps which may affect its ability to rank high in search results. With this SEO software, the gaps can be corrected for websites to run optimally and produce results. Our suggestion would be to use Ahrefs or Semrush for this.
Rank Tracking Software
To put it simply, Google Analytics provides information on where a website is within Google search results.
All in One Software
This software contains a wide range of SEO tools ideal for an agency catering to various clients' needs. It allows for the management of multiple accounts from one platform. Within this management, it is possible to track search engines, discover keyword opportunities, and more.
On-page SEO Software
Content is one of the most important SEO tools that ensure an organic search on the best search engines. Using this SEO software will ensure that they get high-quality content when a user inputs their search query. With this SEO tool, it becomes easier to gain access to a broader audience.
Off-page SEO Software
This is the ideal SEO tool for insight on link building. Other tasks that can be done with this tool include backlink analysis, building strong backlinks, and reporting on issues with link building.
SEO performance tracking software
Finally, you'll require a tool to track your multiple SEO metrics and compare them together. Whatagraph allows you to create an automated report and add a number of integrations to it. This way, you'll be able to monitor organic traffic, clicks, impressions, CTR across different channels in real-time.
Track and report SEO metrics with Whatagraph!
Start Free Trial
The critical objective of SEO software is to help elevate websites' ranking within search engine result pages. It is possible to achieve this result by paying a search engine provider. However, this may not be sustainable in the long run. Furthermore, it is more likely that the right customer connects with a website with an organic search.
What to look for when selecting SEO tools
Although SEO software may accomplish different things within the SEO sphere, there are some criteria that you need to evaluate before you settle on any one of these tools. These include the following:
User experience - First, when introducing SEO tools to an agency, it is crucial to consider which tools the SEO marketing professionals are already using. It takes a long time to master how to use these tools. When introducing a new one, the processes should be similar, or time for training the SEO professional should be considered.
The pricing policy - Many SEO tools have offer lots of features, and all of these features come at a high price. Having a budget and aiming to stick to it will make sure that the tools selected are affordable. There is always a tool that will fit within any price. Therefore, once the price has been established, one can evaluate what is included within the price and choose the most viable option.
Features - The features within software SEO are consistently evolving. Before choosing tools based on all that they offer, ensure that these offerings are within what you are looking for to achieve the best results.
Reporting - Tools that simplify reporting allow clients to interpret the results. For example, Whatagraph offers visual reports that help clients save time and see what is happening with a campaign on one page. This tool also integrates with other tools and social media platforms that may be in use, allowing for incredible reporting flexibility.
Customer service - When learning new tools, being able to reach customer service conveniently is essential. Ideally, software SEO that offers round the clock support in real-time is the best option.
Opportunities to try - With so many tools, it may be challenging to choose, especially if these tools have similar features and pricing. Most tools will offer a starter package, where it is possible to try them out with a free trial for a brief period. Use the free trial period to try as many tools as possible and determine whether they offer the expected results.
Which is the best SEO software?
There are many excellent SEO software options to choose from, and the best often depends on exactly what results and features the options should include. For any agency, having an All in One SEO software is an excellent option. Of all the SEO tools that are available online, the best one is Ahrefs.
Ca
pabilities of the best SEO software
Ahrefs is an SEO tool-set that combines many essential elements of content marketing. Its capabilities include:
Competitor research

- This tool offers a comprehensive competitor analysis that reveals the organic keyword strategy and the backlink strategy that the competition uses.

Keyword research

- Find the best keyword suggestions and determine whether they are easy to use and where they would appear in search rankings. With this tool, it is possible to measure keyword difficulty, check on organic search volume, and qualify the search terms.

Link building

- This is a tool that focuses on SEO solutions for a niche market. It works to identify the strongest backlink opportunities to elevate organic traffic. With this SEO tool, it is possible to discover domain metrics, go through the link profiles of competitors, and uncover content targets.

Content research

- This goes through content pages to determine highly popular content that can be used to create content for specific web pages.

Website audit -

This is a tool that looks through everything on a website with the critical purpose of finding gaps that require improvements. These technical issues and those that cut across off-site and on-site SEO by evaluating the content. SEO issues are identified so that a solution for each can be proposed and implemented.

Rank tracking

- With this tool, it is possible to stay on top of search engine ranking for comparison with competitors.

Mentions monitoring

- This is a tool that enables an email alert to be shared each time that specific domains, brands, or websites are mentioned online.

Content analysis

- This offers a look behind the scenes of the website. It uncovers the topics that are performing the best in the search engines. Furthermore, this software can analyze social engagement, as well.
The power of data
There are numerous reasons that Ahrefs stands out for being the best SEO software. First, it is backed with a database of more than 7 billion keywords, meaning that any keyword difficulty, keyword ideas, or keyword analysis are possible with this tool.

Furthermore, there are at least 187 billion indexed pages for search queries. Having this high amount of data available is why SEO professionals focus on using Ahrefs at every possible opportunity.
As an SEO agency software, it enables agencies ease when seeking information on day to day basis. This is because all the tasks that the software is carrying out can easily be accessed in one place.
What are SEO agencies?
Companies thrive when they focus on their core offerings, continually improving them, and elevating them to meet their customers' needs. However, a company with a fantastic offering will not grow if no one knows what they offer.
This is where SEO takes center stage. If the company focuses on selling training programs, they may not understand what is needed to be fully proficient in SEO. Working with an agency will resolve this problem and help a company achieve goals beyond expectations.
Companies that offer SEO services avail a workforce of experts with training in different search engine optimization areas. The services that you may find within these agencies include the following:
Business evaluation and site audits

Setting SEO goals

SEO tactics

Continuous search engine optimization
When working with an SEO agency, it helps to be clear about what the end goal of their engagement should be. With the right SEO support, organic growth is possible, as is an excellent position on the first page in search engine results for specific keywords. Other achievable results with an SEO agency include high traffic, better visibility with the right target market, higher conversions, more leads, and a higher return on investment.
Criteria for choosing an SEO agency
Choosing an SEO agency also requires significant thought to ensure that you get the right fit for your SEO campaigns. Local SEO agencies can easily cater to a local business's needs as there will be a better understanding of the local target audience. This means that working together requires building a relationship to ensure that the software can produce results that the client can understand. There are certain expectations that a client has for their needs to be fulfilled, and these include:
This should begin right at the start of the interaction. For an SEO agency to be chosen, the working professionals need to understand the company's goal, the campaigns that have been run in the past, and the present, and the challenges that have led to the need for an SEO agency. This is how they will be able to choose the right software for filling in the gap.
Once the work begins, communication should continue diligently so that there is an ongoing review of results. Also, any client of an SEO agency should always know what is happening with their campaigns through reporting.
This may make or break any SEO strategy. The ideal keywords for the site need to be well researched to understand how the key customer interacts with these keywords when looking for certain information. With the right keywords, making it to the top of an organic search, cutting down costs as a paid search may not even offer the results required. Working on SEO requires all the content to align with the terms and topics that prospects will seek.
This also a part of the expectations when working with professionals. These may be simple, like ensuring that all the content has been optimized for many devices. With these tasks, evaluating the site speed and loading on these devices can also be checked.
Then ensuring that the content which appears on the site is responsive so that users can navigate it. The professionals handling any site or SEO should handle technicalities to make sure that SEO is working effectively. If there is no understanding of basic technical terms, then the agency may need a change.
These are part and parcel of working with professionals in SEO. All information should be displayed in a format, preferably a dashboard format, that makes it easy to understand. At the minimum, the information should include traffic and visibility, the leads that the SEO optimized site is generating, conversions, and their value in the form of ROI.
This information should also have analysis and recommendations on how the client's site can perform better, where there is exemplary performance, and why they need to be within the report.
Working with SEO marketers requires significant transparency and consistent updates on what is happening. With the right tools in place, it should be possible for clients to get information on their campaigns as and when needed. Also, these professionals should always keep up with the latest trends for the benefit of their clients.
What is the best free SEO tool?
By being specialized in nature, finding an entirely free SEO tool is a challenge. Most SEO software for agencies has its rights reserved to protect the unique features that are on offer to their users.
Of all the software SEO tools, there is one that is available totally free and can efficiently be utilized by both agencies and regular users. The features are excellent, fitting into key SEO needs, and this SEO software is readily available online. Furthermore, the rank tracker results, keyword research, and organic searches are available in real-time. The one SEO software that ticks all these boxes is Google Analytics.
From this SEO software, you can expect the following reports:
Keyword analysis

from the Google search console. This analysis tool can share the most popular search terms on a specific website.

The

mobile performance

r

eveals how well a website will perform in search engine rankings on mobile phones, indicating whether it is necessary to use additional SEO software tools like the page optimizer pro.

SERP rank tracking

indicates the history that a specific keyword has in searches.

Other features with this software include information on what a viewer did once they visited the website, such as the bounce rate and the number of times a user visits the website.
These are the key tools that SEO marketing agencies seek as they work on client sites. This is so the client reports can adequately indicate the SEO progress and SEO performance of the agency. To build upon these necessary reports, Google Analytics can also provide detailed information on the audience. This may be crucial for clients to ensure that customer service can be highest for website visitors. The result will be an increase in website performance and traffic potential.
Like other paid SEO reporting tools, this free SEO tool can indicate the geo-location of the audience, products, or services they may be interested in, and the main behaviors noted during browsing. The key to gaining access to these insights is to elevate productivity by taking actions to bring an SEO campaign to the next level.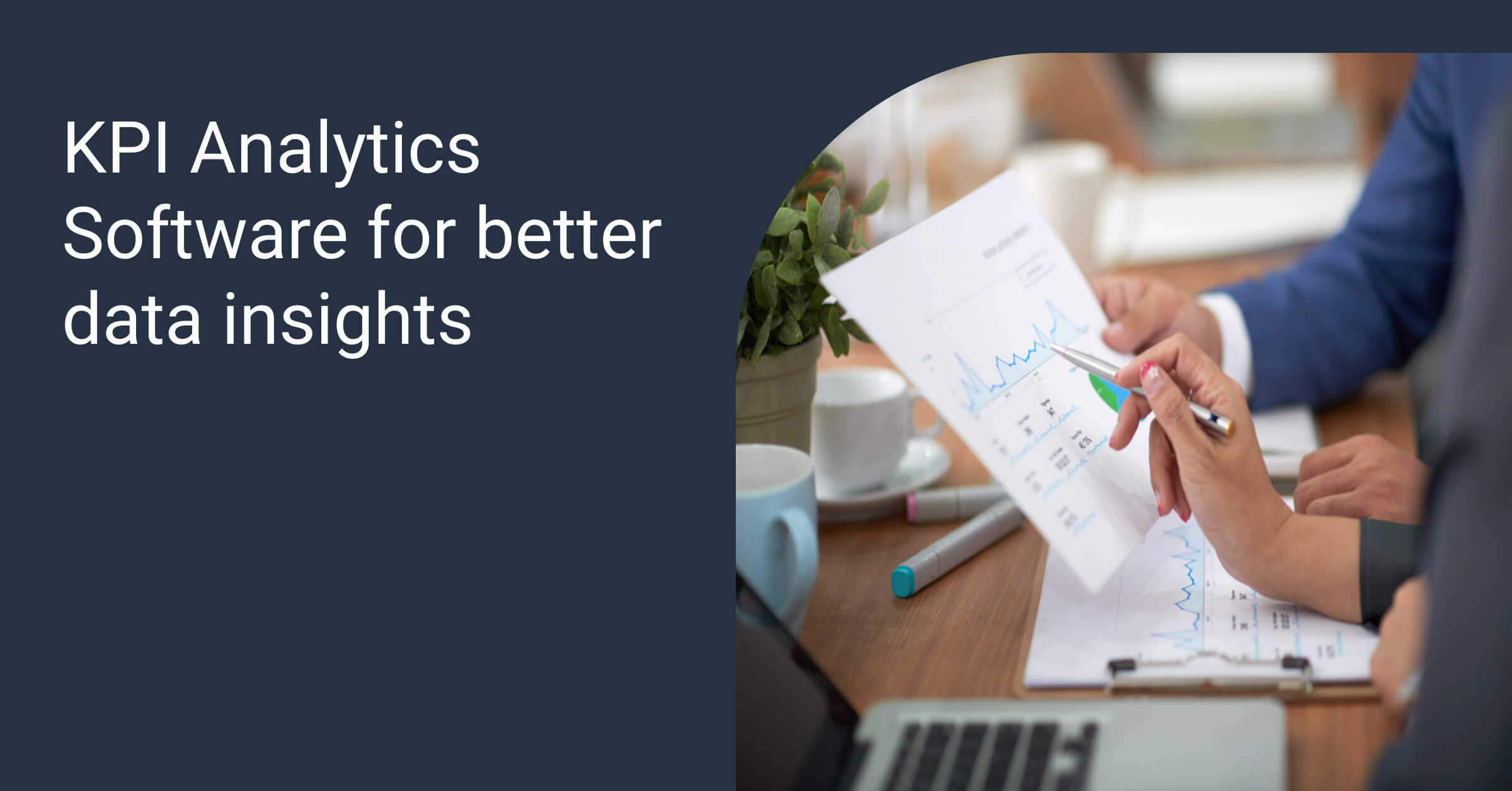 Key Performance Indicators (KPIs) are one of the essential tools at a business's disposal. Though the idea has been around for a long time, it wasn't until the Internet that its true potential was discovered. This is especially true when it comes to measuring online engagements such as sales or user acquisition. Several different kinds of KPIs calculate vastly different metrics, ranging from free tools like Google Analytics to incredibly advanced software. Here we gathered all the information you need to know about KPIs and how to make the most out of it. Enjoy!
Read more...