SEO Analytics: Step-by-step Guide
Dec 17, 2020 ● 4 min read
SEO analytics is defined as method of collecting own data to acquire organic traffic on your website. SEO analytics basically helps in increasing the organic traffic on your site through analyzing data. To master SEO analytics, you need SEO reporting, execution, task planning, and analysis to generate traffic on your site.
Table of Contents
Why analyzing SEO data is essential
SEO analytics works based on data collected from your website. It makes your search engine free from any guesses, horoscopes, team politics, and client preferences. It enables data based on audience behavior, interests, and search patterns.
An effective, regular performance reporting flow is sufficient for any marketing team – SEO is no exception. It helps your team to be aware of your current situation and assess the reasons behind it. By keeping all the performance data in a single place, your team can quickly detect systematic flaws and plan further actions. Finally, you can even predict the potential outcome of your SEO efforts.
Budgeting tips for beginners
Before we get started, let's look at the steps you should take if you're new to SEO analytics. You might be thinking: how much money should I put aside for SEO analytics tools?
Chances are, there will be quite a few mistakes and accidents in the beginning. Therefore, we suggest starting with a small budget and gradually developing it.
If we're talking numbers, $3k/month is a reasonable amount to get started with SEO analytics. Keep in mind that SEO analytics may consume a lot of your time. If you're just getting started with SEO analytics or working on a new project that requires a major implementation, it's better to start small.
The best SEO tools out there
By now, you're probably convinced that investing in SEO analytics is worth it. If you've decided on the budget, here are the top four tools you can get:
Google Analytics
It probably comes as no surprise Google Analytics is the first one on the list. It's a widely used tool that shows you where your audience is coming from, their age, behavior, and interests. Google Analytics is very easy to integrate with your website to get actionable data. You can combine it with other SEO analytics tools, as well.
Meanwhile, Google Search Console gives you insight into what actions the visitor took before opening your website. At the same time, Google Analytics allows you to see how the visitor was behaving on your website. Combining these tools' data gives you a picture of how the visitor got to your website and how they were acting there.
Moz Pro
Moz Pro helps you manage multiple aspects of an SEO campaign at once, and it costs $149/month. By giving insights into the path users take before visiting your website, it helps you get to know your audience better and improve your site SEO. It shows you what people were searching for when they came across your website. You can use their keyword explorer to target keywords at the right volume and save keyword lists.
In addition, you can track your (and your competitors') keyword rankings, crawl and audit your landing pages.
Ahrefs
Ahrefs is a multi-functional tool that allows you to optimize your website by conducting an audit, monitor your competitors' efforts, analyze your customers' searches, study your market's top-performing content pieces, and measure your ranking progress. Ahrefs also sends you alerts whenever someone mentions your name on the web.
What's great about Ahrefs is that it offers free learning material that anyone can access.
SEMrush
SEMrush is one of the most popular tools used for SEO analytics and reporting. For a price of $99 per month, it provides a full suite of tools that can be learned by any beginner or intermediate level.
SEMrush subscription covers everything from social media analysis to monitoring the backlinking of your site. It's considered a one-stop-shop tool for many agencies with its innovative products and services.
SEMrush offers various features such as Ad builder, social media analysis, and integration with any major software. The only downside is it's relatively expensive from other software and offers only one user login. Do you want to compare Ahrefs and SEMrush? Check out this article comparing Ahrefs and SEMrush.
Presenting SEO analytics data
There is no doubt that SEO plays a crucial role in generating traffic on your site. But SEO isn't a one-time process – it requires constant improvement to master it. SEO analytics strengthens this process and gives you confidence in making SEO-related decisions.
As an agency, you're probably familiar with creating reports for clients, and SEO Analytics is no exception.
Instead of burdening them in multiple spreadsheets, prepare a visual, easy-to-read SEO analytics report. Make sure to add comments and provide context – this way, a client will understand why certain efforts aren't paying off right away.
If you're looking for a tool to create visual reports with, Whatagraph is an ideal option: it offers pre-made SEO templates and provides great customization options. This tool has integrations with Google Sheets and Public API, so you'll be able to transfer SEO data from any source at all!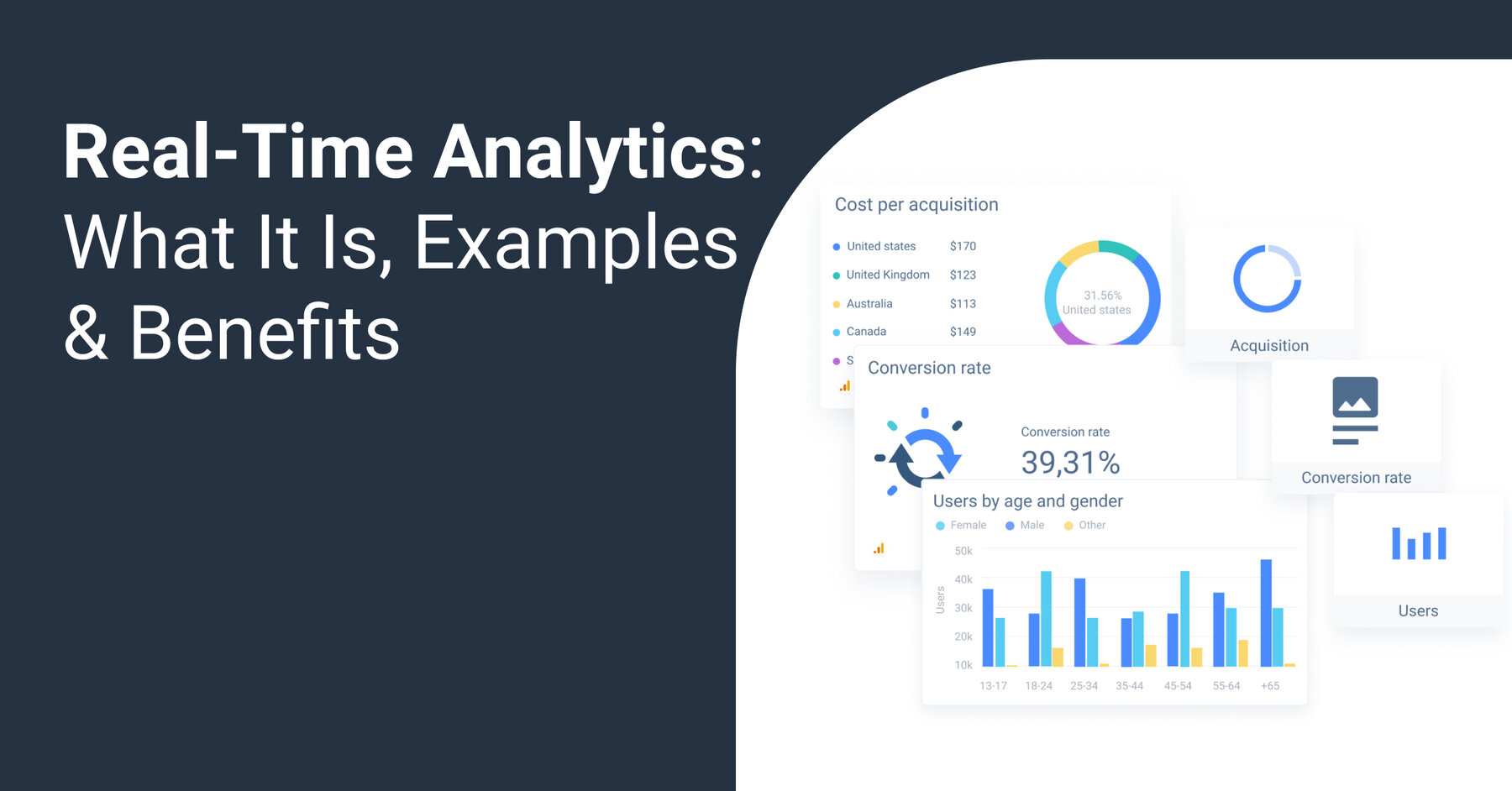 Decision-making within a company or an organization strongly relies on business intelligence and data analysis. The sooner the analysis is available, the more swiftly decision-makers can act. Thankfully, the way data is collected has evolved, along with data processing capabilities. In other words, businesses can get customer analytics a lot easier and adapt their model or adjust their strategy accordingly.
Read more...