#marketing
SEO Client Dashboard: Everything To Consider Before Building
SEO client dashboard helps track crucial multiple SEO metrics in one place and makes reporting much more accessible. SEO dashboard not only saves your time but also provides concise and easy to understand, real-time search marketing data. Reports, on the other hand, provide historical data. Both should work together.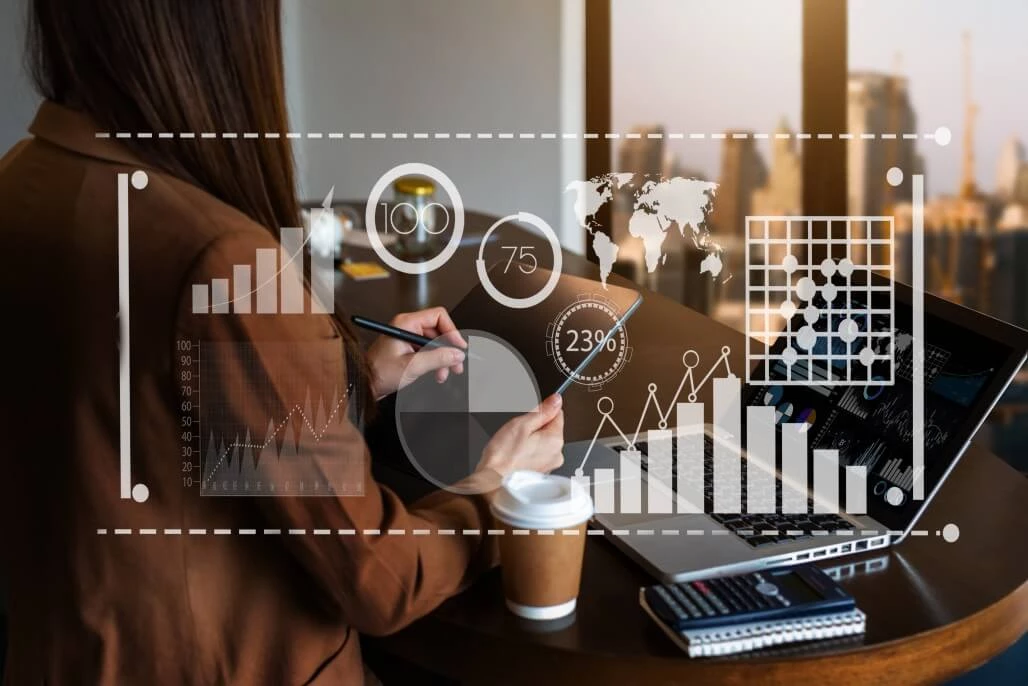 SEO Client Dashboard builders
There are many SEO dashboards available, from free to expensive ones. Choosing the right one is not an easy task. The right service for your particular situation depends on your needs, your budget, and your business. That is why it is important to analyze different reporting tools and dashboards.
While looking for the best SEO client dashboard, you need to know how and why you want to use the SEO reporting dashboard. Some things to keep in mind are:
Your business sizes
If your business is at an early stage or very small, you can use one of the free or cheap dashboards. However, if you have a big company, you need to invest in an excellent dashboard or SEO client dashboard builder to handle multiple sites.
Your budget
What is your budget? Can you afford to invest in a costly SEO client dashboard? If not, you can choose from some cheaper options. In any case, it is better to try a free trial before buying any.
Integration requirements
The next step is knowing what features and functionality you want in an SEO client dashboard. Will it be a reporting or performance checking goal?
Dashboard example: Monitoring daily marketing performance requires an insightful dashboard like this one. This concise overview consists of 6 different data channels (including SEO). Yet you immediately know how much you spent, where are you with your targets and how much is still missing.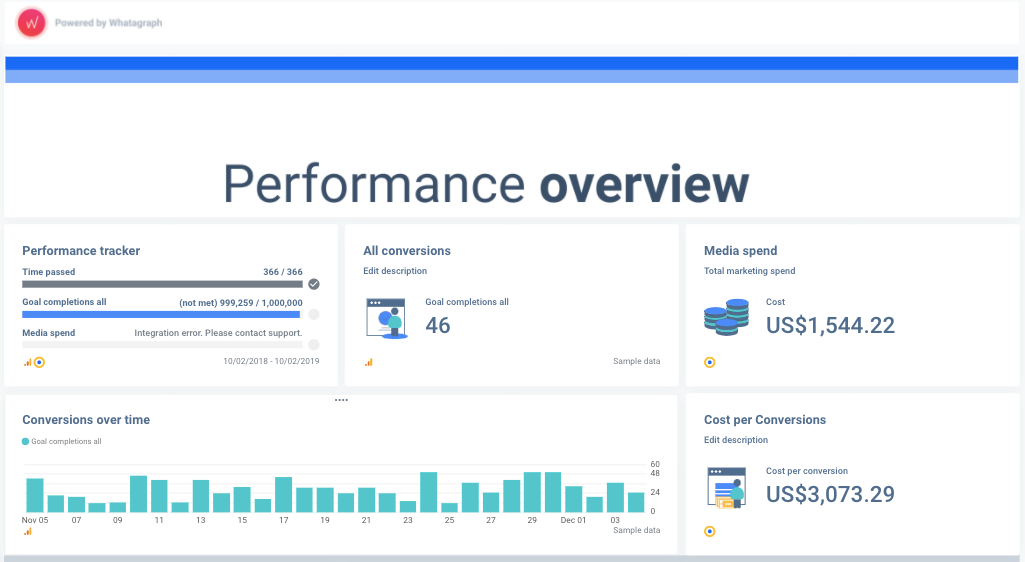 Before settling on a dashboard, think about the amount of data sources that the dashboard can draw from. Some offer only specific measurement tools and don't provide many services in one place. If you want to have many tools available, choose a service that integrates all the data sources.
However, if you or your client want to focus on one particular functionality, sometimes it's better to search for a service that focuses on that one tool. Considering you do not need to look for other things, a singular focus can give stronger results. The more the services are offered, the more they come in the way of digging deeper into that one functionality.
The right SEO tool
Picking the right tool can be tricky. With so many functions each SEO software offers, it gets hard to prioritize. But here are several aspects you should absolutely consider.
White labelling aspect
White labelling is the function that allows you to adapt the general look of the dashboard based on your client's color scheme, brand look and so on. How much importance do you give to white labelling? This function becomes handy if you want to monetize your dashboards by charging for their use.
So the question you're looking to answer is simple: does your SEO client dashboard need white labelling?
SEO integrations
The SEO analytics dashboard is helpful when you need all the data in one place, and you don't have to go waste time anywhere else. SEO integrations make it easier to monitor your SEO strategy on the go and make decisions on the spot that are beneficial for the overall business.
Also, make sure to look at your must-have features/tools in the SEO reporting tool before you decide to get it. Such as historical Google My Business insights, Search Console data, etc. Tools such as Ahrefs, Moz, and SEMrush integration. Example of how it may look like:
Build your SEO dashboard
After all technical questions, consider what SEO metrics you will track. Each SEO dashboard software provides different tracking methods. Whatagraph uses widgets to show data in graphs, pie charts, tables, single values and more.
When trying the SEO dashboard tool, consider tracking these metrics: organic search traffic, rank tracking and rank changes, website traffic in general and more. What would your SEO marketing dashboard look like?
If you've already decided to build the SEO client dashboard, here are a few tips on how to design it.
Final remarks
Hopefully, now it is easier for you to carefully choose an SEO reporting/analytic tool that meets your particular requirements.
Suppose you want to make the reporting process right now. Try Whatagraph. It is one of the best options for reporting SEO data. Take a look at its SEO reporting sample.
We also have created an SEO dashboard template for you to use - for free. Integrate the SEO tools of your choice - Google Analytics, Search Console, Ahrefs, or SEMrush with Whatagraph, and get all of the latest performance metrics in one place. This makes monitoring progress and sharing recent SEO successes with clients straightforward.
Published on Jan 22, 2020