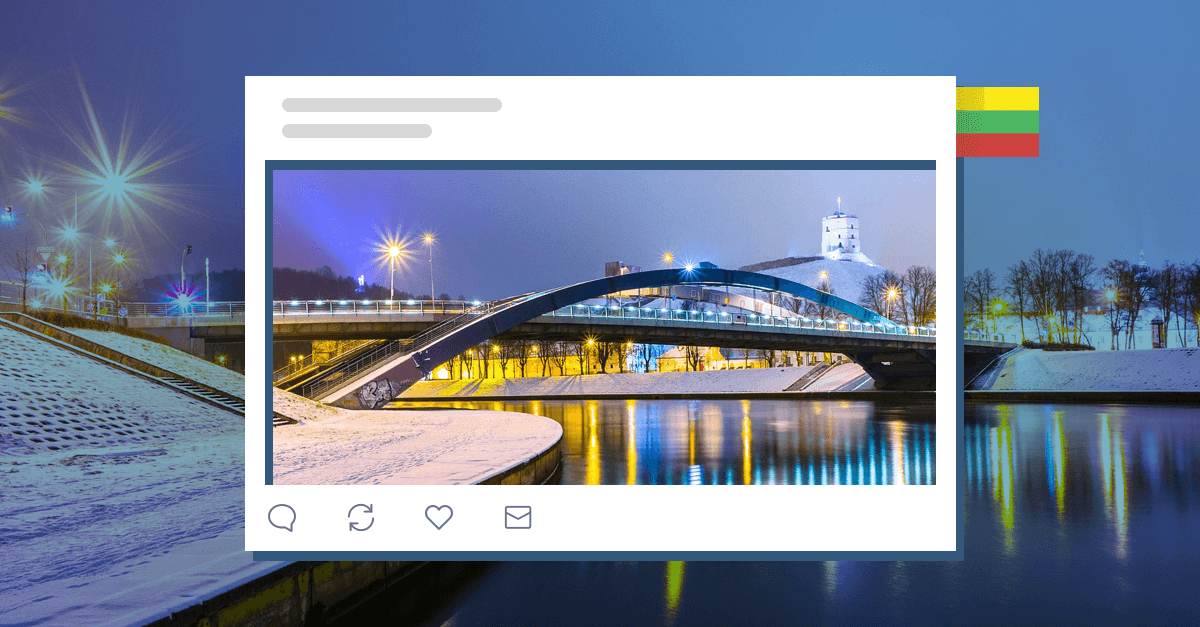 This is a list of the top marketing influencers in Lithuania
Don't miss a chance to meet the top leading digital marketing influencers in Lithuania.
Digital marketing has been changing dramatically recently.
Therefore it is becoming very difficult for people to keep up with the new trends and updates.
In order for people to keep up with the latest news in technology, they chose to follow up digital marketing influencers.
They help people sort the most important information from less important. These influencers are surrounded by huge fun bases where they explain the most modern digital marketing concepts.
Following these guys will help you to become more knowledgeable in the digital marketing world.
The country we are landing on to do our analysis is Lithuania, the geographical midpoint of Europe. Here the digital marketing and IT companies are just blooming.
Indeed, the programming languages are some sort of Lingua Franca for the young entrepreneurs.
With that being said let's have a look at the top digital marketing influencers in Lithuania.
Here we go!
4,915 followers on LinkedIn.
Karolis has 7 years experience in marketing with many awards to prove it.
He is currently working as a freelancer to help the businesses reach their business goals on Instagram.
He has worked with over 80 different clients including Toyota, MARS, Jack Daniel's, Circle K & Bacardi. If you are looking for an Instagram growth hacker, follow him on his social media channels or connect with him on LinkedIn!
4,299 followers on LinkedIn.
Arijus is a well-known blogger, lecturer, consultant, digital marketer and CEO at Social Marketing.
He specializes in the local market needs. Arijus has a big audience especially on Linked in - more than 4K followers speak for itself.
His blog gives valuable insights mainly for understanding local markets, social media, and content creation.
4,587 followers on LinkedIn.
With a large community around him, Tomas is one of the most trending and inspiring digital marketing influencers in Lithuania.
He is also a lecturer and author on creativity.
Tomas is a partner at NEW! Creative Agency and SUPERYOU.
Now he is preparing for his inevitable debut as film director.
He is very active on Linked In and shares great insights constantly. Totally recommended following.
4,558 followers on LinkedIn.
Laura K. Inamedinova is a founder of international marketing, PR, and communications company LKI Consulting that is focusing on fintech and crypto companies.
Laura helps companies understand what their marketing goals are, what kind of communication they seek and marketing strategy implementation.
She shares her expertise in fintech marketing in her columns at Forbes and Huffington Post.
She has helped ICO companies rise more than $100M USD in total.
You can find more information about her on Laura's personal website.
1,925 followers on LinkedIn.
Linas is the CEO of BPN Lithuania and chairman of Lithuanian Marketing Association (LiMA).
With over 14+ experience in marketing and advertising, working with biggest brands & agencies, developing communication strategies, creating the brand appearance and user interaction this guy has what it needs to be a digital marketing influencer.
In addition to that, he has been giving speeches in large-scale events like LOGIN, EBIT, Best Internet, Adrenalinas, Versli Lietuva and lectures in various universities.
Believe me, he knows what he is talking about, so follow him on Linked In.
1,567 followers on LinkedIn.
Tomas is a branding expert with high expertise in sales and online communications in a wide variety of business sectors.
His specialties include but are not limited to branding and identity, online communication, sales, aircraft acquisition and sales, consultations related to business aviation.
He is a business partner at Choco agency. Tomas Nemura is very active on LinkedIn.
1,409 on LinkedIn.
Aidis claims to be in love numbers, stats, analytics and what they represent.
He believes that there is no better feeling than to find that little piece of information that suddenly helps you make sense of the "big picture" Aidis works as the chief creative strategist at Social Marketing.
Working exclusively with local and international market leaders help him to constantly stay on top of his game and find ways to improve himself every day.
He shares most of his knowledge and expertise on LinkedIn.
1,347 followers on LinkedIn.
Andrius works as a chief marketing officer at Business hive Vilnius&Baltic fund.
The past 12 years he has spent time with digital marketing and communication.
Lately started speaking at the conferences together as moderating them on stage.
Andrius is well acquainted with Estonian, Latvian and Lithuanian markets.
He is your local expert when it comes to the Baltic markets.
Follow him on LinkedIn to get to learn more.
1,129 followers on LinkedIn.
Vytautas is a growth orientated entrepreneur, passionate about tech and web start-ups.
He believes that modern sales & marketing are inceptions between data science and digital anthropology.
One of his favorite sayings is 'It is no more about what you know! But what you do, with what you know!'
Currently, he is the vice-president of Tesonet an information and technology company in Vilnius.
You can follow him on LinkedIn for more updates.
1,016 followers on LinkedIn.
Justina is experienced with digital marketing and additional extensive background in research and market analysis.
She is an expert in turning page views into dimes.
She currently works as the head of ads at BoredPanda.
She is active on linked in and if you interested in hiring her as your digital executive she is open to relocation.
What more?
These are the top digital marketing influencers in Lithuania, who really offers valuable insights on many innovative digital marketing ideas.
But these guys are not all apart from them, you should definitely also follow: Guoda Sakalauskiene, Vija Valentukonyte, Rokas Golcas, Regimantas Urbanas, Dovydas Godelis, Justas Malinauskas, Arvydas Tamulis, Gintautas Vanckevicius and Rytis Meskauskas among many others.
Wondering how to boost your conversions with influencers? Here is how.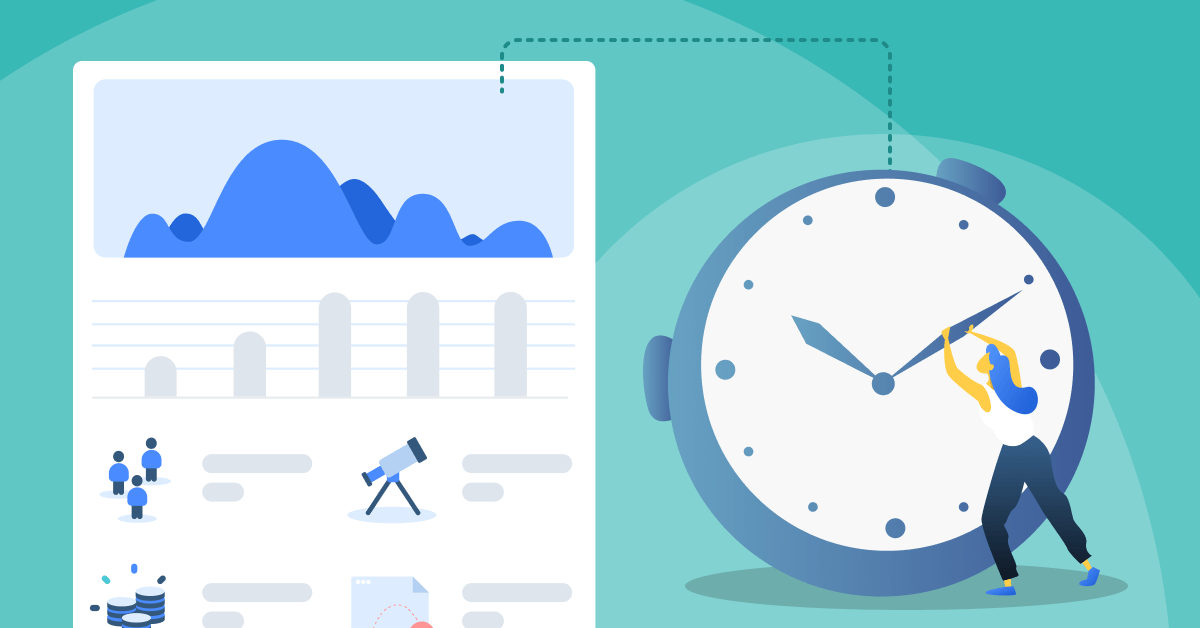 Whether you're an account manager who has to create weekly or monthly performance reports for your clients, or an executive who has to review those reports and align your marketing strategy accordingly, or a small business owner who has to do both – you can majorly benefit from real-time reporting. Even if you don't think so yet.
Read more...