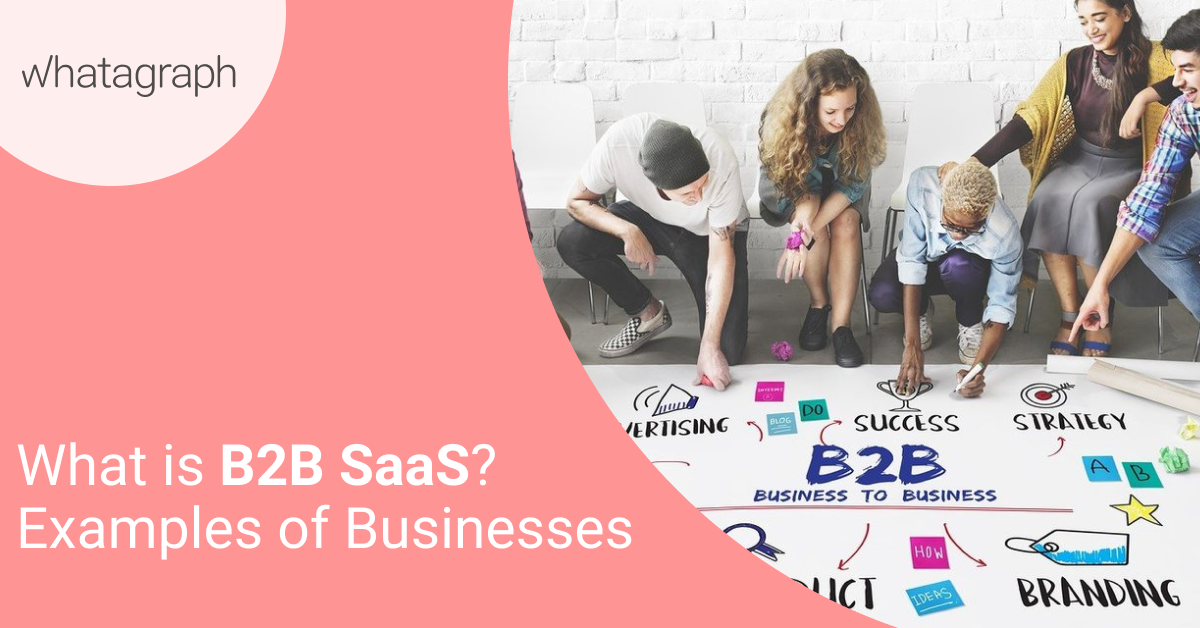 B2B SaaS – Examples of Successful Businesses
May 14, 2020 ● 5 min read
The growth of Software as a service or SaaS is undeniable, with more and more applications of companies becoming SaaS. Today, many businesses start to rely on software services purchased from other businesses, known as B2B SaaS.
Table of Contents
B2B
SaaS Companies and SaaS Products
SaaS companies are companies that use software to provide users with a service. They create, host, develop and update the application or product from one central location while customers access it remotely.
These companies maintain software, databases, and servers that allow the app to be accessed over web browsers from almost any device. Users typically pay a certain subscription fee to access the application.
SaaS product would be a software service or product that's hosted by a central provider and accessed via the Internet from a web browser or mobile browser. This means that no installing or downloading the app copy is required. The provider of the product then manages and updates the service according to customer needs.
According to the product offered, the company can be B2B or B2C, the first one being focused on user needs specific to management teams and business owners.
What Are the Advantages of SaaS Products?
Here are some of the most important benefits of SaaS products:
Easy accessibility – All you need is access to the Internet and you can use any SaaS product;
Cost-effective – There's no need for an installation or downloading a copy of the application which saves the expenses of bug fixing, maintenance, and hardware purchase;
Flexible payment – Instead of making a one-time purchase, users can choose a monthly subscription;
Auto-updates – SaaS products are updated automatically from their providers without affecting the user operations. This is especially beneficial for business users that want to reduce human resources.
What Is B2B SaaS?
B2B SaaS stands for business to business software as a service. So, a B2B SaaS company is selling its software product or service to other businesses. These services help many businesses to optimize their marketing, customer service, and sales efforts to achieve their goals.
That's why it is said that B2B companies are focused on customer success. If their customers achieve their goals, the chances are they will stay loyal to the SaaS business, fostering mutual growth with the company.
Differences Between B2B SaaS and B2C SaaS Companies
B2B SaaS companies sell software services and products to other companies, while B2C companies sell software services and products to consumers.

Both types of marketing are based on subscriptions and deal with key metrics like customer acquisition cost, churn rate, and lifetime value.
However, their marketing approaches are different.
For example, B2B customers have experience or knowledge on the given topic, so the marketing strategy can be more professional and thoughtful using the industry jargon. The most commonly used social media by B2B marketers are LinkedIn, Google+, Twitter, and AngelList.

On the other hand, B2C customers require simple language to understand the value, benefits, and features of the product as they are usually not experts. The most common social media B2C marketers use to market their products are more entertaining platforms such as Facebook, Instagram, Pinterest, and Twitter.
Both types of marketing strive for brand-awareness, but B2C companies prioritize customer retention. The SaaS B2C sales process is shorter and less complicated than that of B2B.
The Best B2B SaaS Companies
Here are some of the strongest B2B companies nowadays in no particular order:
1.HubSpot
The cloud-based inbound marketing and sales platform of this giant is well-known among its customers who use the software to capture leads, manage customer relationships, and nurture prospects. It has tools focused on CRM, web analytics, content management, SEO, and social media marketing.
Rank in market presence – 74

Rank in satisfaction – 95

Overall score – 90
2.Google
The number of products focused on Internet-related services by this large SaaS company reaches up to 137. They include its search engine, online advertising, document creation, digital analytics, etc.
Even though people with Google accounts can use these apps for free, a lot of businesses pay a subscription fee to access additional features like 24/7 customer support and unlimited cloud storage.
Rank in market presence – 92

Rank in satisfaction – 94

Overall score- 93
3.Slack
This popular chat tool allows internal communication and collaboration in companies with distributed teams using video conferencing, group and private messaging, productivity bots, and file sharing so that users can have access to all information in real-time.
Rank in market presence – 85

Rank in satisfaction – 92

Overall score - 91
4.Adobe
Adobe customers are usually companies that need graphics and video production capabilities. It offers more than 50 computer software products in digital marketing, digital media, printing, and publishing.
Rank in market presence – 86

Rank in satisfaction – 92

Overall score – 91
5.Shopify
This large e-commerce platform provides hosting, shopping cart, storefront, and other important functionalities for e-commerce merchants. Users have to pay a monthly subscription and a transaction fee.
Rank in market presence – 87

Rank in satisfaction – 99

Overall score – 94
6.MailChimp
The main product of this marketing software company is the cloud-based email marketing platform that allows users to send newsletters, manage mailing lists, and create email campaigns.
Rank in market presence – 85

Rank in satisfaction – 99

Overall score – 94
7.SurveyMonkey
This online survey development cloud-based software helps with data analysis and representation. It offers surveys and paid back-end programs.
Rank in market presence – 64

Rank in satisfaction – 100

Overall score – 91
8.Microsoft
This software giant offers a hundred cloud products.
Rank in market presence – 89

Rank in satisfaction – 98

Overall score – 94
9.PieSync
This app syncs data between applications, allowing businesses to quickly transfer data between e-commerce, invoicing, CRM, and marketing applications.
Rank in market presence – 48

Rank in satisfaction – 91

Overall score – 69
10.MathWorks
This great mathematical computing software is popular among product developers and engineers around the world. Some of the products of MathWorks are SimEvents, Stateflow, ThingSpeak, Simulink, and the main one called MATLAB.
The rank of MATLAB in market presence – 85

The rank of MATLAB in satisfaction – 99

Overall score – 93
Conclusion
Nowadays, more and more businesses start to use SaaS products from other businesses. This is known as B2B SaaS, or business to business software as a service. In other words, businesses pay a certain monthly subscription to use a software product or service offered by another business.
When it comes to selling a SaaS product to customers and not businesses or experts in the industry, it's called B2C. Although there are many similarities between these two types of marketing, there are also some differences in their marketing approach.
Using a B2B SaaS product is beneficial for several reasons, such as its easy accessibility, cost-effective nature, flexible payment options, and auto-updates from their providers.
The number of successful B2B SaaS companies increases every day, and that only shows how useful the B2B SaaS has become.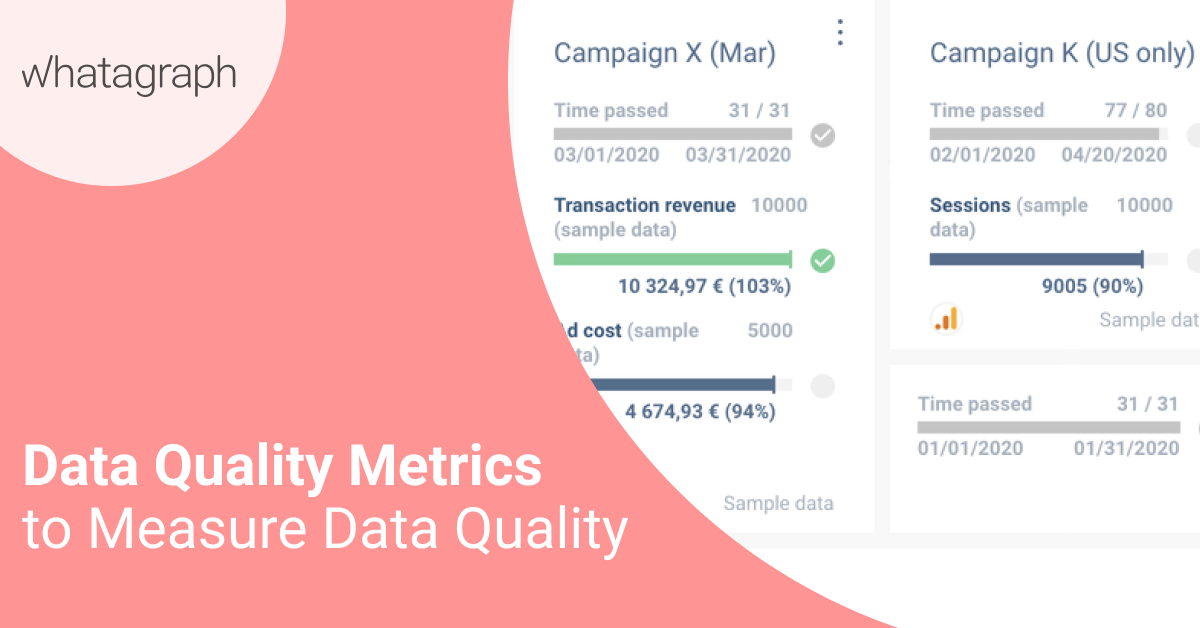 Making the correct business decisions highly depends on the quality of your data. And, it impacts your ability to solve problems or reach goals. Sounds serious, huh? It is – therefore, you must measure the quality of data using the correct metrics.
Read more...