Google Analytics Reports for clients
Mar 04, 2021 ● 10 min read
Google analytics offers its users excellent pre-configured reports, helping them make more informed, creative, and unique decisions. However, to enjoy valuable insights from the Google Analytics report, you must know how to customize and create your report from zero.
Google Analytics Reports for clients
This guide has comprehensively explained how to create your custom reports, access your reports, create customer acquisition reports, etc.
Apart from helping users to save productive time, Google analytics reports provide great report ideas. Technically, everything you need is exclusive access to the systems and templates that other expert marketers use daily, and afterward, customize them to suit your business or clients' needs.
How to Use Google Analytics Custom Reports
Before creating your Google Analytics reports, you need to know and understand some reporting elements. These elements include:
Dimensions: your data attributes, this cuts across the country, product, days of the transaction, source/medium, page, etc.
Metrics: quantitative measurements. The examples of metrics include average price, page views, unique purchases, products added to cart, average order value, etc.
What does all of these means? Look at it this way: a standard Google Analytics report has your metric values in columns and dimension values in rows.
For instance, your metrics are "average order value" and "page views," and your dimension is "country." You can also add secondary dimensions if you want.
After understanding your metrics and dimensions, you also need to understand the different types of Google Analytics reports available. They are:
Flat Table: This is a static, simple, and sortable Table that displays information in rows.
Explorer: This is a line graph and a full data table with unique elements, including search & sort, secondary dimensions, etc. It is the standard type of report.
Map Overlay: A world's map using colors to indicate engagements, organic traffic, etc.
How to Find Quality Custom Reports
Some marketers prefer to use some analytics report templates from Google gallery instead of creating their Google Analytics reports. Google Solutions Gallery lets users access various custom reports and other segments created by other users. Use the filter feature to find your choice of asset and click "import."
However, it is one thing to find custom reports; it is yet another thing to find "quality" custom reports. Below are a few things to have in mind when finding high-quality custom reports:
You aim to make your analysis easier: Amongst everything, never forget this one. However, it is straightforward to fall victim to importing robust reports, which puts marketers back to their original position – having to deal with loads of unstructured and overwhelming data.
Ensure your choice of the custom report goes end-to-end and follows your entire conversion funnel.
Confirm segmentation: Google analytics reports, by default, allows users to segment their information in custom Google Analytics reports. Make sure your choice of template features this option as it reveals more marketing insight.
These are the major elements to confirm when finding a custom report for clients. Albeit, in the next section of this guide, we have created a detailed list of the top Google Analytics custom reports you can either recreate or import for your clients.
Top Performing Google Analytics Reports for Clients
1. Browser Report
Browser reports help users create custom reports that show their conversions per browser and divide such reports according to devices, whether desktop, mobile, tablet, etc.
This report is particularly recommended for clients that sell products on their sites. It helps them know where to target their marketing efforts.
2. Efficiency Analysis Report
Efficiency Analysis Report report is excellent for organizing significant metrics, revealing each traffic conversion funnel performance efficiency to your website. The Visitor Acquisition Efficiency Analysis Report shows the number of unique users, total sessions, goal conversion rate, number of new users (if any), etc.
3. Customer Behavior Report
Peter Van Klinken created the custom behavior report as an entry for Avinash Kaushik's contest. It was the winning entry. This report shows the variation of behavior between returning and new users based on the overall traffic, event completion, and conversion patterns.
4. Mobile Performance Report
If you seek to understand your website's optimization level for mobile and areas where improvements are needed, you should consider choosing the Mobile Performance Report.
This custom report helps users know primary site optimization metrics such as bounce rate, traffic source (whether organic traffic, etc.) and provide insights to understand how to solve any emerging issues.
5. Page Timing Report
The Page Timing Custom Report was created by Rachelle Maisner, a former manager at Digitaria. This report reveals web pages with issues and requiring urgent attention. The page timing report helps users to identify long-loading pages, pages with high bounce rates, etc.
To enjoy this report to the maximum, we advise that you use the "comparison" table view instead of the "data" table view. This will allow you to compare bounce rate to load time, view each page's bounce rate compared to your site's average, etc.
6. Hours & Days Report
Dan Barker created the Hours and Days custom report. This report reveals the days of the week and time that your website receives the highest traffic. This report helps users know when to publish their blog posts, expect more post engagements, more sales (for website selling products), etc.
7. Referring Sites Report
Anna Lewis created this report. The Referring Sites report helps users to know the site that offers them the highest amount of traffic. It reveals your source of traffic, how such sites are contributing to your goal completions, etc.
8. Content Efficiency Report
The content efficiency custom report reveals metrics that help users know their best-performing pages and pages that need attention, such as page optimization. Websites that create loads of content would mainly find this custom report useful.
Technically, as a marketer using this google analytics report for your clients, you will find natural answers to critical questions such as, what is my most engaging content? What kind of content, whether pictures, videos, texts, reviews, demos, etc., do my visitors value the most? What content drives your clients more towards achieving their goals? What subject matter drives visitors' engagements the most? Etc.
9. Social Media Report
Social Media Report reveals the social media channel with the highest number of referred traffic and how it contributes to your efforts, and whether the visitors translate to tangible results for your client's business.
10. Referring Pages Report
The Referring Pages Report is an excellent way to measure your link-building efforts, whether effective or otherwise. This custom report also helps in tracking the links that refer visitors to your website the most.
The referring pages report similarly shows the exact webpage your links are coming from – not just the website – the average section duration, bounce rate, the quality of your links, per session value, etc. The per-session value will let you know the exact links that generate your desired results.
Best Tools to Create Google Analytics Reports for Clients
Undoubtedly, Google offers loads of data. But then, usually, we are often overwhelmed with many information. Thankfully, nowadays, marketers can use several Google Analytics reporting software to view your client's most important data at a glance. Below are our top-performing tools to create Google Analytics Report for your client.
1. Whatagraph
Maximize your website's performance with this reporting tool. It helps its users to collect KPIs in a single location, converting them into actionable insights. It is one of the go-to reporting tools on our list to create stunning visual reports on content quality, website performance, audience data, etc., for your client!

This software automatically collects updated website organic traffic information, audience information, user behaviors, conversion insights, etc. Technically, creating detailed performance reports has never been easier with Whatagraph!
2. Google Analytics Dashboards
This tool lets users create custom dashboards based on their queries. It is equally easy to set up and ensures users' flexibility. You can also import several custom segments and reports easily.
We discussed our recommended custom reports in the previous section. The Google Analytics Dashboards is the closest substitute for Whatsagraph!
3. Visual.ly
Visual.ly is another excellent option to create custom analytic reports for your client. It is majorly visual-based, offering users brilliant graphical depictions of their weekly activities. You can connect your Google Account with Visual.ly to enjoy their services.
Thankfully, it is user-friendly and doesn't require any design experience for easy navigation. However, unfortunately, this software doesn't let its users customize their reports.
How Do I Create A Report in Google Analytics?
Since you are already familiar with our top choices of Google Analytics Reports for clients, you may also want to know precisely how to create a custom report in Google Analytics. This part of the guide takes you through the step-by-step process of doing this!
Creating custom reports helps a great deal in driving more leads, converting more customers, and ultimately improving your clients' business.
Below are the steps to create custom reports. You can now start to collect information that is critical to your clients' businesses' success in a single place.
1. Create a new custom report
First, you need to login to your personalized Google Analytics Account and click on the Customization » Custom Reports. Next, select the "+ New Custom Report," then name your report. Naming your custom report will help you differentiate from your various created custom reports.
2. Choose your type of custom report type.
Earlier, we mentioned the different custom report types available: the default custom report (explorer), flat table report type. And Map overlay report type. Please scroll up to read more about them. In this article, we would be using the explorer report type as an example.
3. Choose your Custom Report Metrics
You can choose from different metrics options, depending on your choice of custom report metrics. However, regardless of your choice of custom report metrics, metrics play a significant role in determining the type of information to include in your custom analytics report.
For the sake of this article, we'd choose new sessions, average session duration, and bounce rate metrics. To define these metrics, select "+ add a metric,' search for your choice of metric and click on it.
To narrow your metrics, you can also choose the "add dimension" feature. For instance, to narrow your metrics by browser type, select the "+ add dimension" box. This helps you to get well-defined information about your website's activities based on browsers.
4. Add a Filter
Lastly, you should add a filter. This is optional, though but has proven to be effective over time. The filter feature allows users to restrict the displayed information on their custom Google Analytics reports. For example, you can select the "dimension browser" version, which makes your report show browser activities of certain types of browsers. Follow the steps below to add a filter:
Click on "+ add filter."
Choose the filter(s) you want to apply to your custom report.
Save!
Technically, these are the steps to take to create a custom Analytics report for your clients. After following all these steps, you should save and see your ready-to-go custom report! Automatically saving your report makes you see your custom report information.
How Do I Set Up Google Analytics for A Client?
As a marketer or marketing agency, you should set up new Google Analytics accounts for your clients using your Google Account. After that, you can add yourself as a user to view their information. Upon completion of the project or termination of the contract, you can remove yourself as a user.
This way, your customers own the Google Analytics account. Technically, when opening new Analytics accounts for your customers, make sure that:
You have a master Google Analytics account that belongs to you.
Use Google Tag Manager to add Google Analytics to your clients' site.
Create a minimum of three Google Analytics views.
How Do I Access Google Analytics reports?
Use the steps below to access your Google Analytics Custom reports:
Log in to your Google Analytics account.
Navigate to "your view."
Open reports
Select "customization."
After you select customization, you will see all your custom reports listed in a table. You can choose to organize these reports into categories of different groups. To do this, explore the provided action menu. There, you can copy, edit, delete, or even share individual custom reports.
Conclusion
This guide explores the top Google Analytics reports for clients that you can choose from and the best Google Analytics reporting tool to that effect. Whatagraph is top of our list as the software that helps marketers create stunning visual analytics reports for their clients.
Similarly, you will find answers to many frequently asked questions such as how to access custom reports, access my custom reports, create a report for my clients, etc.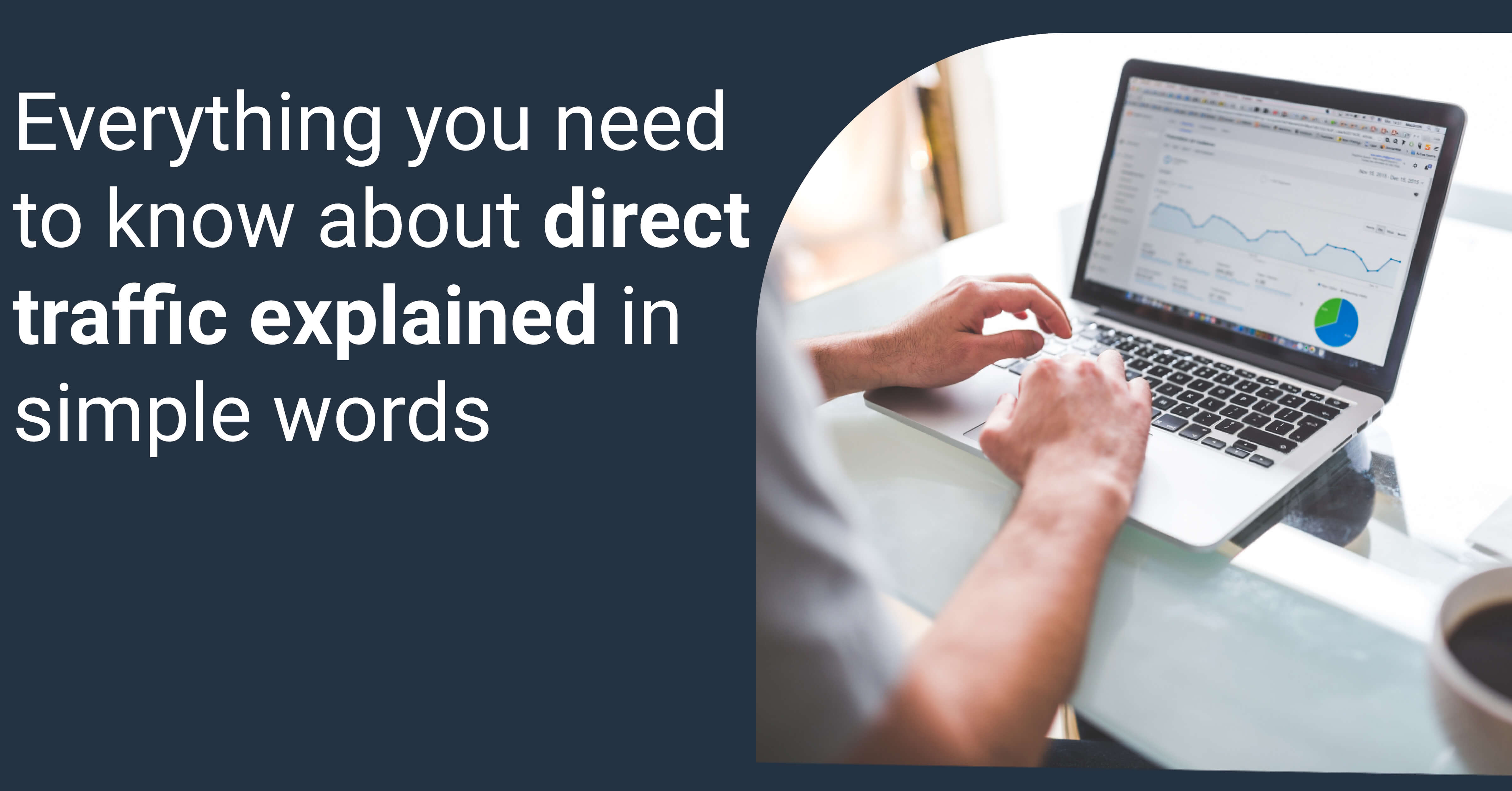 One of the jobs marketing agencies have is to drive traffic to their client's websites or certain platforms. Unfortunately, they run into issues when Google Analytics is unable to identify the source of user traffic and categorize it as direct traffic. We want to help out marketers by providing educational content about direct traffic, the factors that contribute to it, and whether or not marketing agencies should attempt to mitigate them.
Read more...