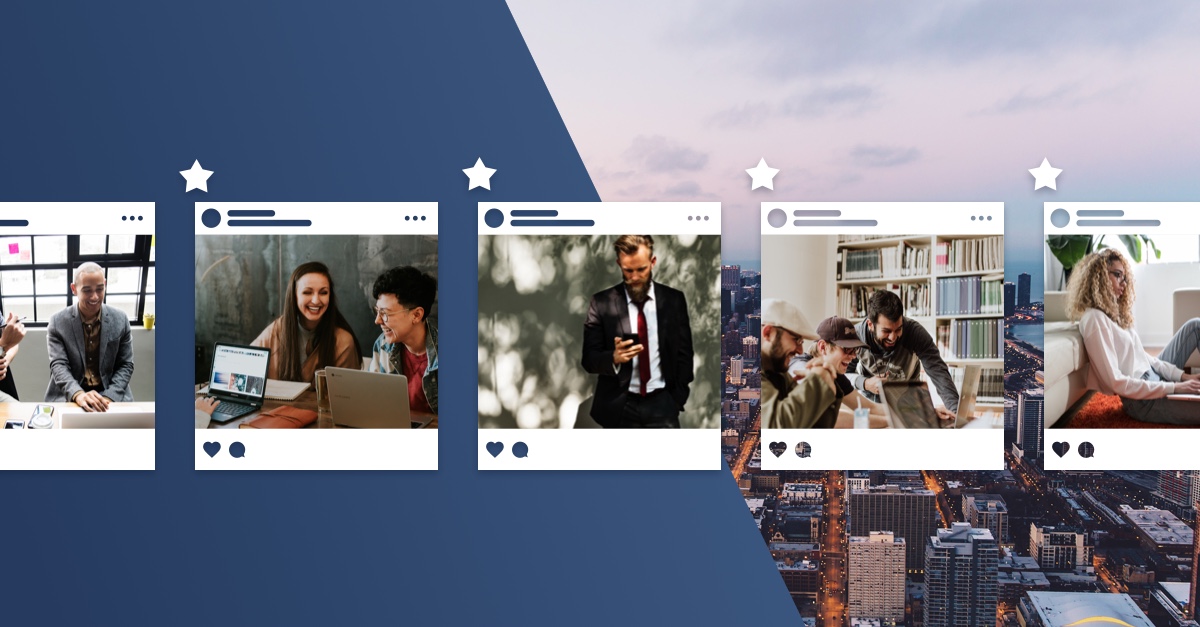 Top 2018 Influencers That Might Inspire Your Inner Marketer
You can become famous not only by being talented actor or scandalous pop-star. There are simple working people who have earned recognition due to their vision and personality. A list of the most popular B2B Influencers, here you go!
Let us present to you the top B2B Marketing Influencers you should pay your attention to in 2018!
The subject of Influencer Marketing is not new, it is expanding in the same progression with social media channels, however, the trends in the marketing, as well as people who get the most coverage, vary from year to year.
We have already posted some information about the most famous Influencers in Canada where we briefly explained why Influencer Marketing is important, now, for your delight, we are posting the world's favorite influencers that you should get acquainted with if you are not familiar with them so far!
201 000 followers on Twitter
Tim is a pioneer of social selling and one of the founders of Digital Leadership Associates. He is also one of the most popular B2B Influencers. You can find lots of business and social media articles in his Twitter feed as well as some useful tips for your business. His Social Selling is a must-read for digital media marketers.
4306 followers on Twitter
Josh is a co-founder of BAMF Media and he auspiciously claims that he is trying to break the Internet. Forbes has listed Josh as one of the Top 12 Innovative Founders to watch. Additionally, Josh ranks the list of top 40 Millennial influencers to follow.

22 500 followers on Twitter
Tom is a well-known keynote speaker and the Head of Innovation for Zenith Media. He calls himself a 'marketing provocateur' and consults with the clients on business strategies and the future of the company's advertising. His expertise includes such big clients as Microsoft, Danon, BMW, and Sharp.
789 000 followers on Twitter
Larry is a CEO at MobileMonkey, The World's Best Facebook Messenger Marketing Platform. He is also a weekly columnist in Inc. for 5 years. He can be considered a true marketing specialist since he has founded WordStream, one of the well-known online advertising agencies. Larry is obsessed with unicorns, especially marketing ones. You can check his strategy on how to become a Unicorn of Online Marketing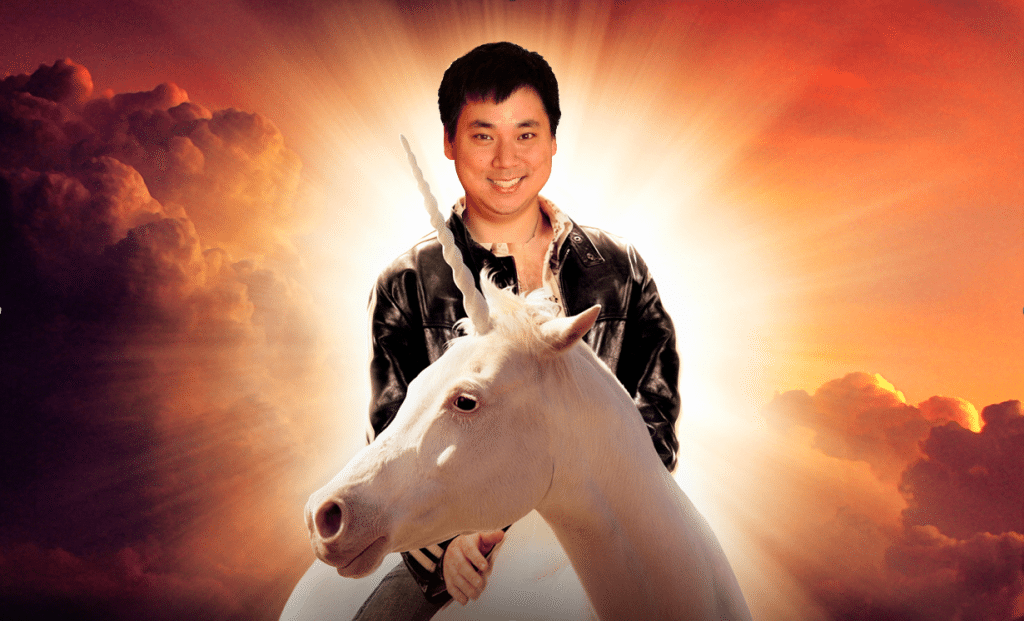 104 000 followers on Twitter
Current evangelist with IBM for Watson Marketing, Jeremy Waite is also known as former Salesforce specialist. His post about B2B Marketing is highly enjoyed by his 12 000 LinkedIn followers, whose number is steadily increasing. Jeremy weekly uploads podcasts in the TenWords where he is also a host.
435 000 followers on Twitter
Ann has almost half a million Twitter followers and this is not surprising as her mote is 'to keep mediocrity out of content marketing'. In 2017 she was writing for Entrepreneur, LinkedIn, and other powerful digital media outlets while being a chief content officer in MarketingProfs. Ann is the author of "Everybody Writes" that was rated 4.5 out of 5 in the Goodreads.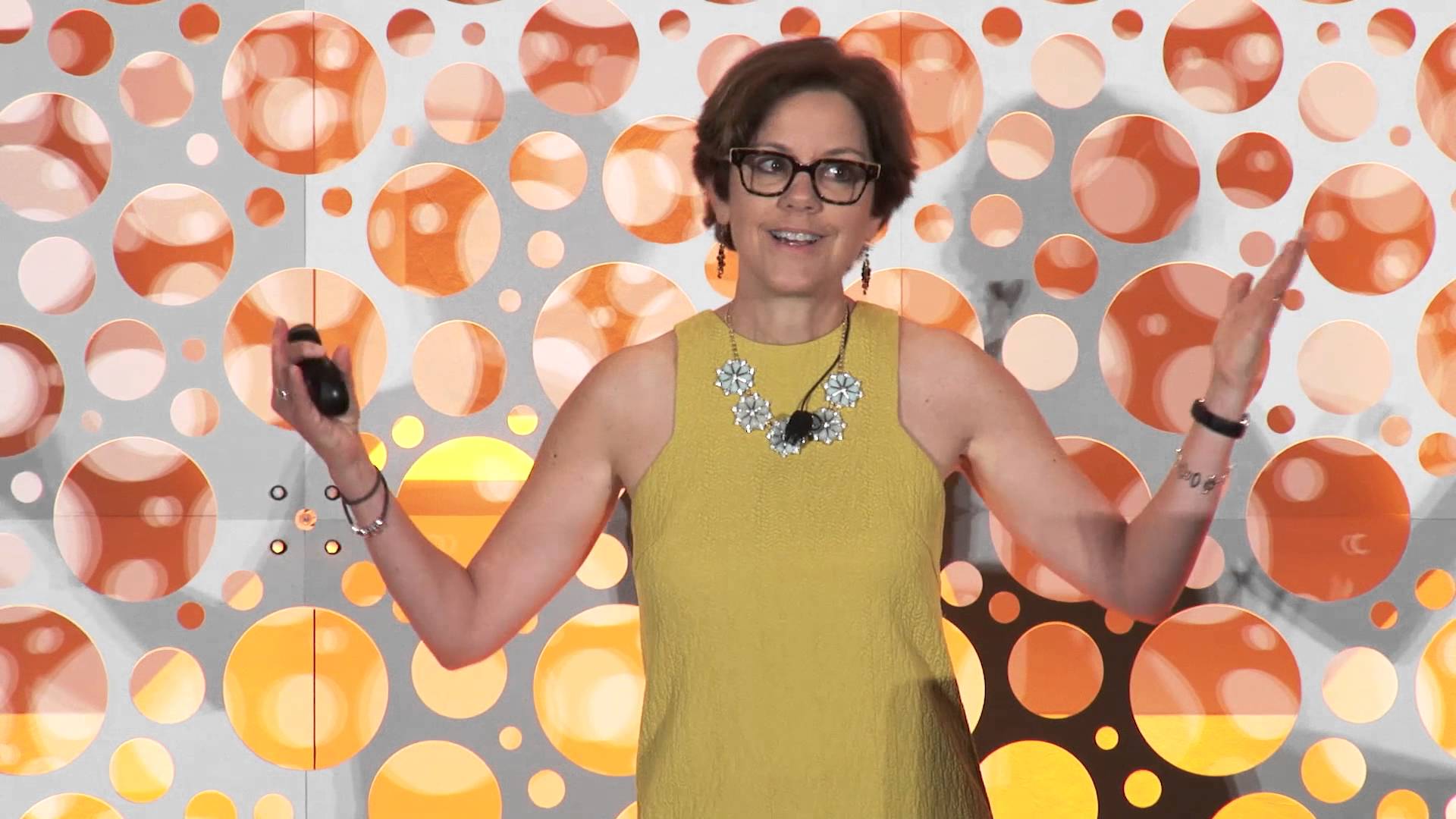 218 000 followers on Twitter
Bryan is a well-known TED Talk and Keynote speaker, named 'The Zen Master of Marketing' by Forbes. He coined a term H2H (Human to Human) instead of B2B and B2C, which has grown to the movement. Bryan is a co-founder and CEO of PureMatter, a social media agency.
61 300 followers on Twitter
Rachel's feed is full of business tips and pieces of advice. She is a popular Influence Marketer and is a Senior Marketing Strategist at Thulium.co. Rachel writes articles on LinkedIn on social media strategies and marketing. Check her out!
544 000 followers on Twitter
Ted is a leading Social Media Strategist, Keynote Speaker, and co-founder of Prevailing Path, a shopper media company. His scope of interest embraces not only B2B tips but also human ethics that makes him one of the popular Twitter influencers.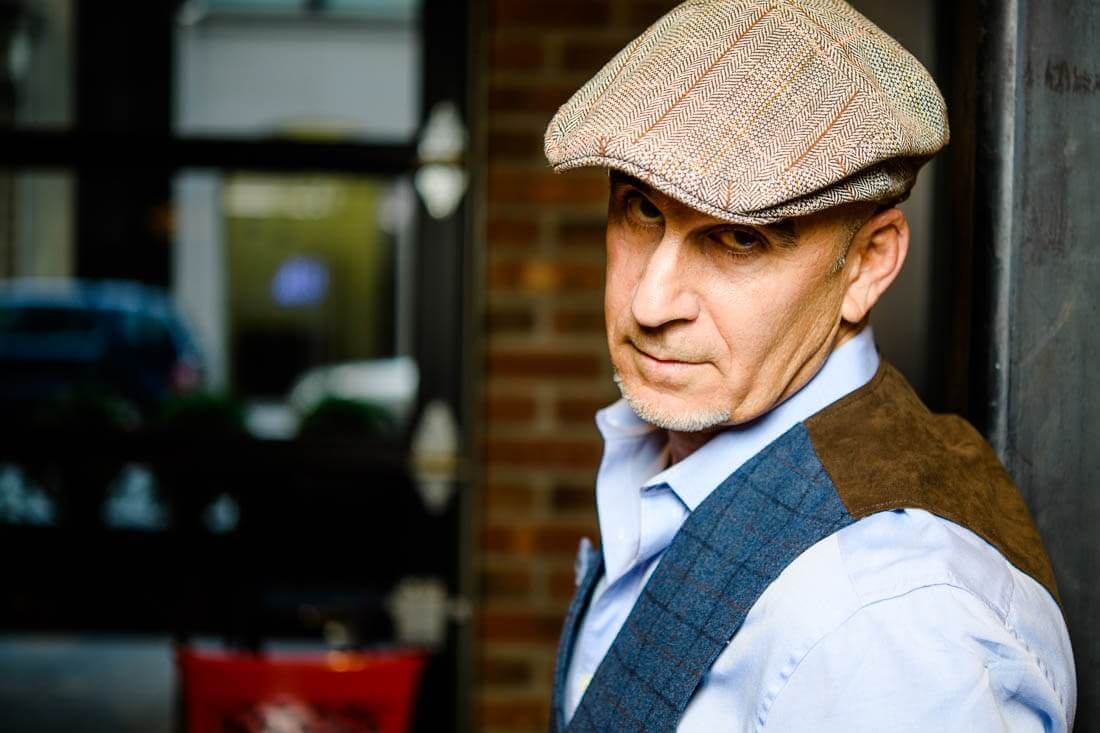 Kevin's Facebook Page has 29 000 followers
Kevin is a successful entrepreneur and CEO at THATLifestyleNinja LLC, an educational organization that "frees people from 9-5 slavery". Kevin has a vision of a perfect man's life while traveling and working online. His bold and routine-challenging ideas helped him to gain plenty of followers on Instagram and Facebook. Kevin has a YouTube channel with 115K followers where he shares his tips on business and happiness.
11 400 followers on Twitter
Pam is a Content Marketing Consultant, Speaker, and Author, who specializes in Fortune business-to-business Marketing. She has over 20-year experience in the corporate sphere. Her book, "Global Content Marketing" (McGraw Hill, 2014) is the first marketing book to offer a complete process to scale content around the world. Pam provides strategic planning and consulting for better organization's productivity.
107 000 followers on Twitter
Lee is the CEO of TopRank Marketing: influencer, B2B, social media and content marketing consulting agency. He has provided consulting for numerous Fortune 500 companies over the past 15 years and has been recognized for his expertise by the Wall Street Journal, The Economist, Forbes and the Minneapolis Star Tribune. Lee's Twitter feed is abundant of tips on Marketing Strategies.
25 600 followers on Twitter
Ardath is a Content Marketing Strategist, Writer, Storyteller and Author of Digital Relevance. She is a founder of Marketing Interactions and turns prospects into buyers and retain customers. Her fresh and accurate Marketing advice in her blog can come in handy for your businesses.
17 600 followers on Twitter
Katie is an On-demand Marketing strategist and B2B advisor. She was named one of the "most fascinating people in B2B marketing," a "marketing expert to follow," and an "influential software marketer creating great content". Katie is a frequent speaker and emcee at conferences including TEDx, INBOUND, and MarketingProfs.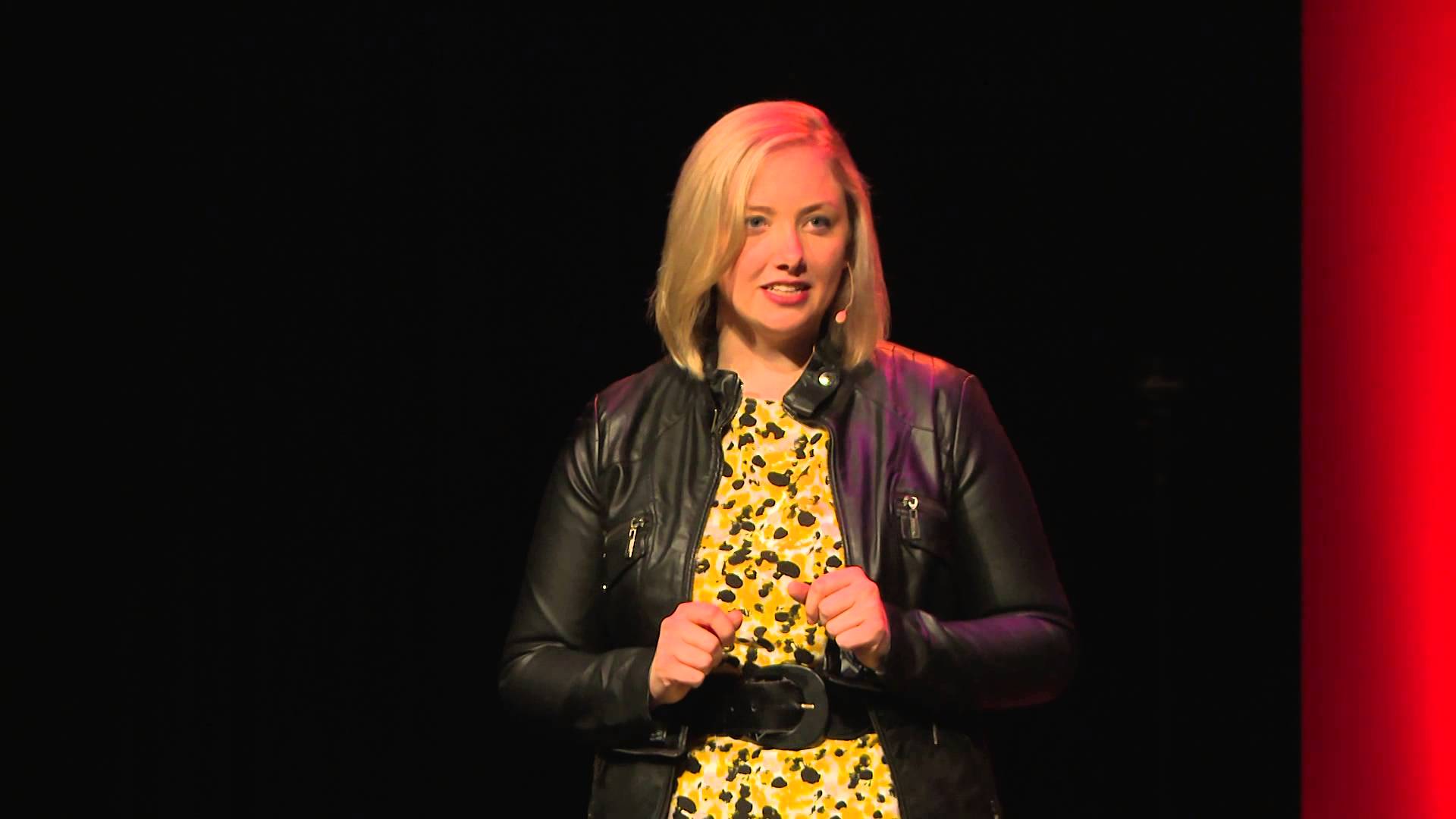 6 667 followers on Twitter
Meagan is the CEO of Lotus Growth, a consultancy on campaign optimization, demand generation and marketing operations. She is also a Marketo blog Certified Expert and a Google Partner.
111 000 followers on Twitter
Scott is an internationally recognized Fortune 10 leader. He is a CEO and co-managing partner of Brain+Trust Partners, where he addresses and advises businesses and groups on how to move at the speed of customers. He is a past board member of the American Marketing Association, a trustee of the Detroit Symphony Orchestra, and an adviser for several Silicon Valley companies.
31 400 followers on Twitter
David is a Marketing Lead author at Storyhunter and a blogger on Serial Marketer. His informative and ironic Twitter posts catch the reader's attention and get you addicted to waiting for his new bits of short articles.
3721 followers on Twitter
Andrea is a speaker, author, and Agile Marketing Lead Trainer and President. She is an avid writer and writes a lot of useful tips in her blog, AgileSherpas. Her recent book, "The Death of a Marketer" is rated 5 out of 5 stars on Amazon.
14 300 followers on Twitter
Tim is a top Keynote speaker and event emcee. He has spent over 20 years at IBM, Cisco and Accenture conferences. Tim's award-winning corporate work has been featured in The New York Times, WSJ, Ad Age, ADWEEK, and Fast Company.
34 300 followers on Twitter
Heidi is an actionable marketer, speaker, professor, and journalist, who shares practical advice on social media, content marketing, and small business in her blog. She also shares her marketing knowledge as a speaker at top conferences and events every year. To date, she's spoken across the US as well as in Europe and South America.
8775 followers on Twitter
Jason is a Co-Founder and Chief Video Officer at Animoto, a bold and crispy video tool. He claims that he is obsessed with Video Marketing and that is quite understandable since now videos are considered to most appealing tools in Social Media Marketing.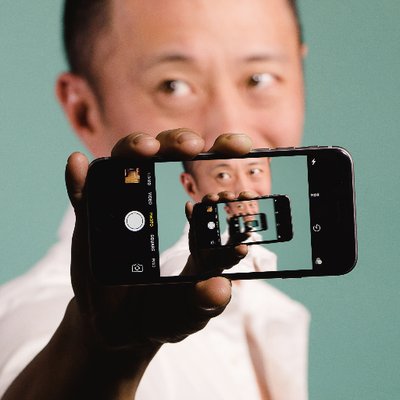 20 200 followers on Twitter
Kerry is a Speaker, Lawyer Writer, and Podcaster at Marketing Profs. She is recognized as a leading expert at the crucial intersection of law, social media, marketing, and PR. Her views on the legal aspects of social media and marketing have been featured on CBS radio and NBC Nightly News.
18 800 followers on Twitter
Doug is the first European Influencer on the list, based in London. He is a Creative Director and Co-Founder of Velocity, B2B Marketing agency. Velocity has won CMA's Award for Agency of the year 2016. Doug tweets on content marketing, B2B copywriting, social media, and tech marketing.
17 500 followers on Twitter
Carlos is a Founder and CEO of VisumCx. Moreover, he is an International Speaker, Co-Founder and former CEO of Annuitas. Being "a marketing nerd at heart", Carlos is also known for his book "Driving Demand".
142 000 followers on Twitter
Joe is a Founder of Content Marketing Institute, the leading training organization for content marketing. He is the author of five books, including his latest, Killing Marketing, and the winner of the 2014 John Caldwell Lifetime Achievement Award from the Content Council. Quite impressive CV, indeed.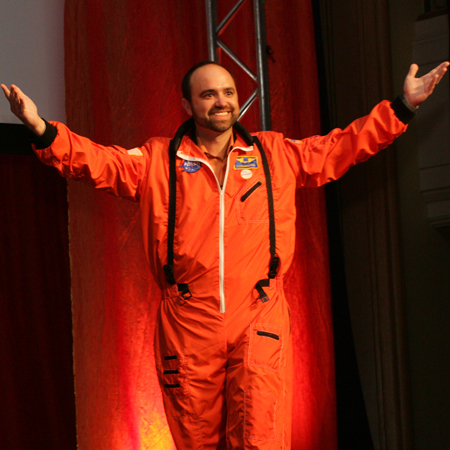 176 000 followers on Twitter
Mark is a famous Keynote speaker, executive branding coach, and marketing strategist. He is an internationally-acclaimed college educator and author of the well-known personal branding workbook "Known". Besides, he is also a successful branding coach and marketing strategist.
3361 followers on Twitter
Ashley is a Digital Strategy Director at Lee Odden's Top Rank Marketing. She is deeply into Content Marketing, SEO, and Social Media. Being enthusiastic about digital marketing, she creates bold and, at times, provocative Twitter posts that find favor from the Millennial audience.
3989 followers on Twitter
James is a Chief Marketing Officer at Sollium, a world-class service, support, and training company. James is one of those few B2B Marketers that share not only tweets connected to recent news and marketing, but also some bits from personal interests that might be interesting for the audience tired from numerous social media optimization tips gleaming all over the Internet.
7697 followers on Twitter
Samantha is a Founder of the Marketing Advisory Network and has over 20 years of strategic planning and marketing expertise. She is the author of the Marketing Playbook that Drives B2B Sales- "Unleash Possible".
10 300 followers on Twitter
Bill is the owner of Greenlane Search Marketing that creates custom strategies in Display Advertising, SEO, Content Strategy, etc. Some of the Greenlane clients alike are Urban Outfitters, American Medical Association, and Lincoln Financial Group. Additionally, Bill is a speaker, photographer, and blogger.
7145 followers on Twitter
Ahava is a Founder and President of Aha Media strategic agency that takes care of outstanding content strategy delivery, web writing and content marketing solutions to a wide variety of clients. Her Twitter feed is rich for Marketing statistics, tips and latest news. Check her posts out!
We hope that these top 30 influencers will give you an idea or inspiration for your business development. If you are interested in more articles connected to Influencer Marketing, check our article of top influencers with the greatest number of Twitter followers out! Get acquainted with Marketing Ideas, get inspired and get ready for more fresh and bold content from our blog!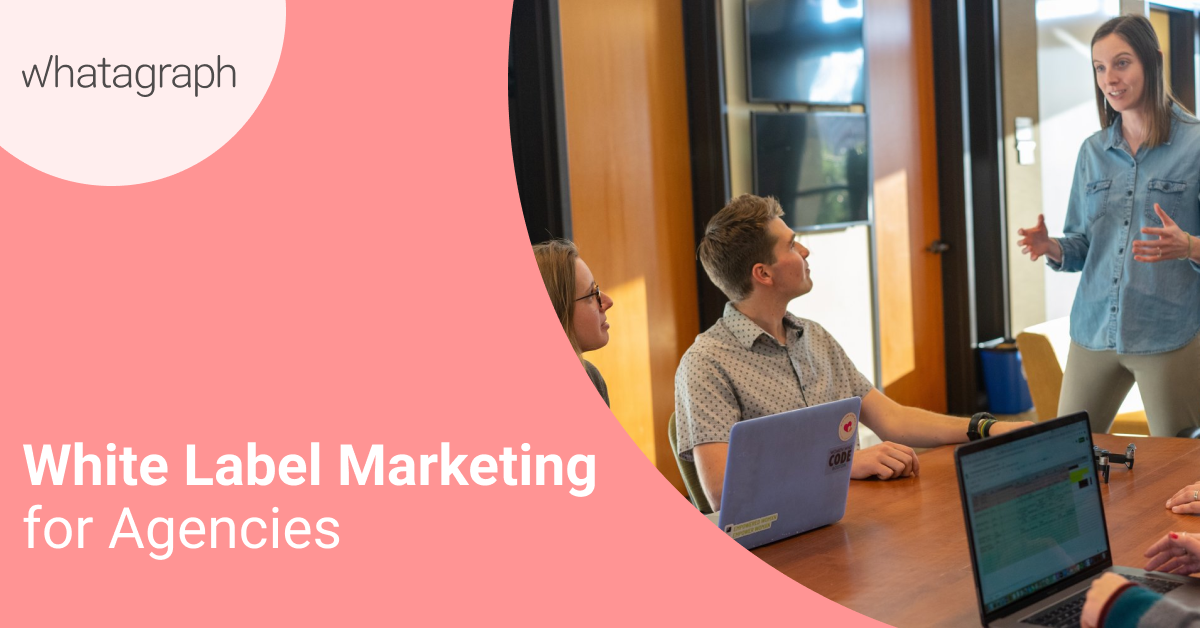 Many business professionals often desire to engage in everything that concerns their businesses by themselves. Interestingly, this is a wrong step as it could hamper the growth and development of their businesses if not done in the right way.
Read more...