Top 5 Facebook Analytics Reports for Agencies
Jan 30, 2020 ● 4 min read
Facebook is the number one platform that provides the most amount of data for a successful social strategy. The right Facebook analytics report will help you make the best decisions for your marketing strategy.
This is especially helpful for agencies because using a great Facebook analytics tool can prevent them from wasting valuable time on creating reports for their managers and clients, and use it on marketing.
Analyzing Facebook posts' performance and monitoring the right metrics will help you see how your client's brand performs, what you can do to improve your strategy and increase ROI (return of investment).
So, if your agency is using this platform for your clients' business, you should use a Facebook analytics tool to help you get the most from Facebook users, which is around 1.6 billion people every day.
Even though the very platform can give you a massive amount of valuable data to help you monitor and evaluate your results through their free Facebook Analytics tool – Facebook Insights, you can also use other tools to generate useful reports for your client's Facebook page and business.
But, before we explain how to use Facebook Insights, here are some of the best Facebook analytics tools for creating reports.
Table of Contents
5 Tools for Creating the Best Facebook Analytics Report


1. Whatagraph
This tool provides a simple and clean Facebook analytics report for your team and clients. It allows you to track important KPIs, including:
Demographics of your audience such as location, age, and gender
Interactions and engagement driven by your client's content
The best performing posts as well as the best times for sharing
What's more, Whatagraph allows you to remove their logo from the report and add your agency's logo. It sends the report directly to your client's inbox, thus saving your time for something more useful.
2. Sprout Social
This Facebook management and monitoring tool is very easy-to-use. It provides a report that will tell you everything that happens on your client's Facebook page. You'll learn:
How many organic and paid likes the page has over a certain period
The best performing posts and how the content on the Facebook page has been shared, including comments, likes, reach, etc.

An insight into how the content is traveling across the platform by seeing how information is shared, including the number of stories created (posts, mentions, comments, etc.) and the number of people sharing the content.

Age, location, gender, and other demographics about the fans. This will help you find out the demographics that mostly engages with the content.
A Facebook report from Social Sprout shows information such as activity overview, publishing behavior, audience growth, impressions, top posts, engagement, video performance, stats by page, and audience demographics.
3. Brandwatch
This tool shows the number of people talking about your client's content on Facebook, along with tracking reach, likes, and other Facebook metrics.
It allows agencies to track any Facebook page, so you can find out what works best for your client.
Brandwatch features topic clouds and sentiment analysis as well. You can also find out which posts and users are driving the conversion.
4. Hootsuite
Hootsuite provides 200 different metrics to monitor for your report. It helps you increase the reach, discover what type of posts work best for your client's page, and improve the effectiveness of their ads. It has features that help you understand a Facebook page's performance.
With this tool, you can create and share clear reports with your team and clients and download them in PDF, Excel, CSV, and PowerPoint formats.
5. Facebook Insights
This free Facebook tool helps you better understand your page's audience by providing metrics about the content on your page, the engagement it earns, and demographic breakdown.
You can see engagement for each post or in an overview, helping you to see which posts work best for a specific page. You can also see paid and organic likes to measure the value of your promoted content.
It's impressive how insightful these reports are. So, even if you use any analytics tool from this list to generate a Facebook analytics report, you can complement it with data from Facebook Insights.
FAQ:

What Can Facebook Analytics or Facebook Page Insights Tell You?
It provides insightful analytics of pages on Facebook so that you can find out what works and whatnot, how your audience interacts with the content, and how to improve your results. Facebook Analytics or Facebook Insights gives plenty of useful information that can help you monitor and evaluate your results, improve your strategy, and measure your ROI. The purpose of Facebook Insights is to help you understand the Facebook algorithm instead of working against it.
Where to Find Facebook Insights or Facebook Analytics and How to Use It?
Open your Facebook page or your client's page and go to Insights found in the top menu. You'll see your page's Overview that shows what's going on in your page for a certain period.
The Page Summary section in Overview presents metrics for different categories, including page views, actions on page, page previews, post reach, post likes, story reach, post engagement, recommendations, videos, responsiveness, orders, and page followers.
Another section of your page's Overview shows the engagement and reach numbers of your last five posts. The Pages to Watch section allows you to track competitor's pages and compare them to your own.
This tool will help you answer some of the most important questions for your page, such as the number of users seeing your posts, the actions they take on your page, the time they visit your page, the sections they are viewing, the performance of your posts, the demographics of your audience, etc.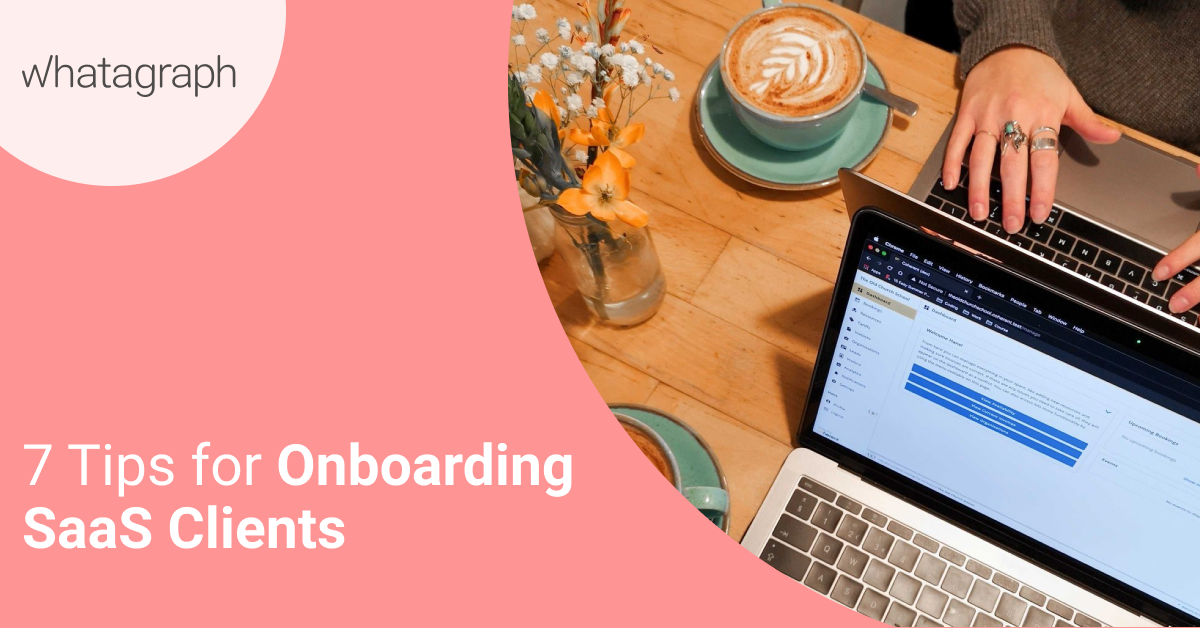 Not all clients you take on as a marketing agency are created equally. Varying industries have nuances and marketing specifications they must tend to bolster chances of success. Onboarding SaaS clients for your marketing agency may not be as straightforward as some come to expect.
Read more...