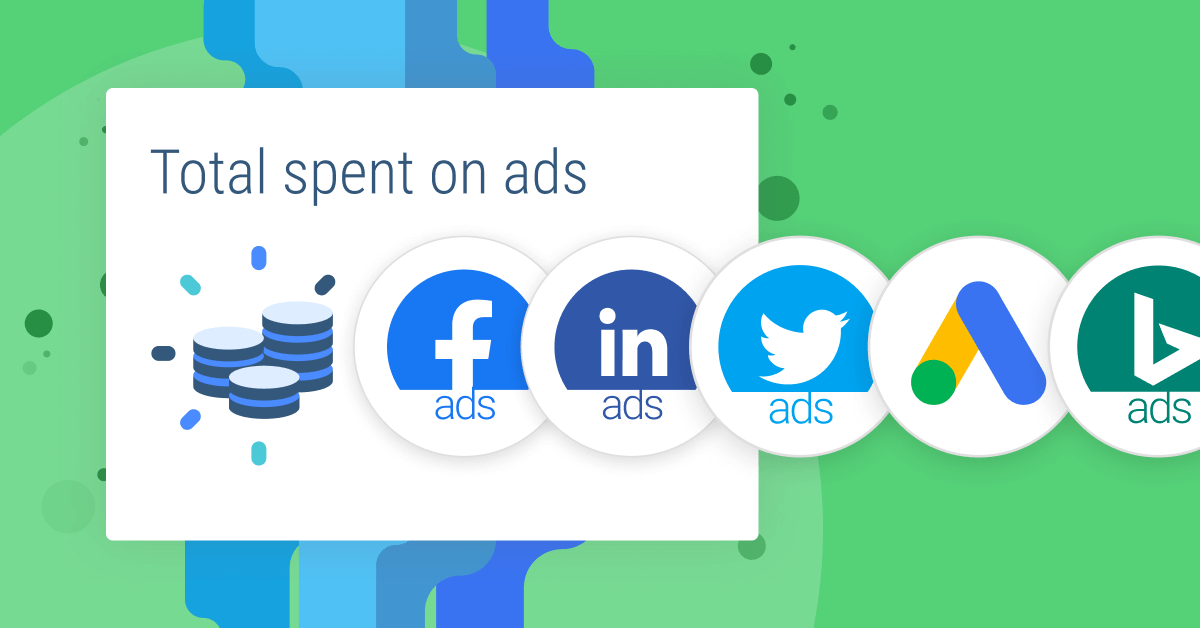 7 Ways to Use Data Blending for Social Media and PPC Campaign Reporting
Ever wanted to show combined data in your marketing reports, like total followers on different social media platforms, but couldn't find a simple solution? Look no further, because you can do it directly in Whatagraph! Here are 7 ways PPC and social media managers can use data blending in their marketing reports.
Data blending is an industry term to describe the process of combining information from multiple sources to get a deeper understanding of data and improve the decision-making processes.
Most commonly this feature is provided by dedicated data preparation platforms such as Altair (formerly known as Datawatch), Alteryx, Trifacta, and such. These tools are used to extract, prepare, and blend large amounts of complicated information.
However, recently visual analytics platforms like Tableau, Qlik Sense, Google Data Studio, and others have also jumped the bandwagon and offer their own versions of data blending, which are more focused on visual exportation of data sets rather than complex data preparation and wrangling. Whatagraph has also joined the ranks with our unique data blending solution for digital marketers and agency people. Learn more about it below.
How does data blending work?
The premise of data blending is that you can consume data analytics from multiple sources in a singular format as opposed to having multiple visuals from all those separate sources.
In Whatagraph's case, this means that instead of adding three widgets to show your follower count on Facebook, Instagram, and Twitter, you can add only one that combines (blends) the data from all three sources. The way this works is that users create custom metrics by adding up metrics from different sources (impressions + impressions; clicks + clicks, etc).
Whatagraph's data blending feature allows you to combine data across multiple marketing channels, multiple campaigns, multiple ad sets, even multiple client accounts! This is very useful when you need to get a holistic overview of your performance.
So let's take a look at some of the cases where data blending can really come in handy when building reports with Whatagraph.
Combined campaign performance
If you run multiple paid advertising campaigns at the same time, you probably know what a nightmare it is to track their performance. Data blending will be extremely helpful for any PPC manager who wants to gain an instant understanding of how their ads are performing across all channels. Take a look at some examples of how you can use the Combined data feature for your advantage.
1. Show how many times your ads were shown across all channels and how many people were reached.
Example: Show total impressions and total reach your ads received on Facebook, Instagram, and Google combined.
2. Show how much marketing budget was spent on all your campaigns combined.
Example: Show the total marketing budget spent on Google Ads and Facebook Ads combined. Include chart widgets to visualize the costs of each channel. With a benchmark line, you can see if you've gone over and under the expected costs and adjust your PPC budget for the next campaign.
3. Show how many clicks your campaign has generated across all channels.
Example: Show how many clicks your campaign has received on Google Ads and Facebook Ads combined. Include a multi-source list widget to see performance channel-by-channel.
4. Display combined campaign funnel.
Example: Show how people are converting from your ads on all PPC channels with the multi-source funnel widget.
Combined social media performance
Is your client big on social media? Using the combined data functionality you can quickly show the growth of their social media following, compare engagement across platforms, and more.
1. Show how many followers you have in total and how this was changing over time.
Example: With the combined data widget you can easily add up the follower count across all social media platforms and compare it to the previous period to see if the increase was positive or negative.
2. Show how many new posts were created and how they performed.
Example: Show how many new posts were created across all social media platforms. Include a top media widget that will show your top performers channel-by-channel within the selected date range.
3. Create an engagement funnel across several social media platforms.
Example: Showcase how many users engage with your content at different stages of the funnel. Include a total posts widget to get a better understanding of your performance.
Conclusion
Data blending is a super-easy way to get quick and actionable insights into your performance without burying yourself under a huge pile of graphics and reports. The possibilities are endless and we will be adding more flexibility to this feature as we go along. To learn more about creating combined data widgets in Whatagraphs, click here.
If you'd like to try data blending and don't have a Whatagraph account yet, sign up for a free trial here!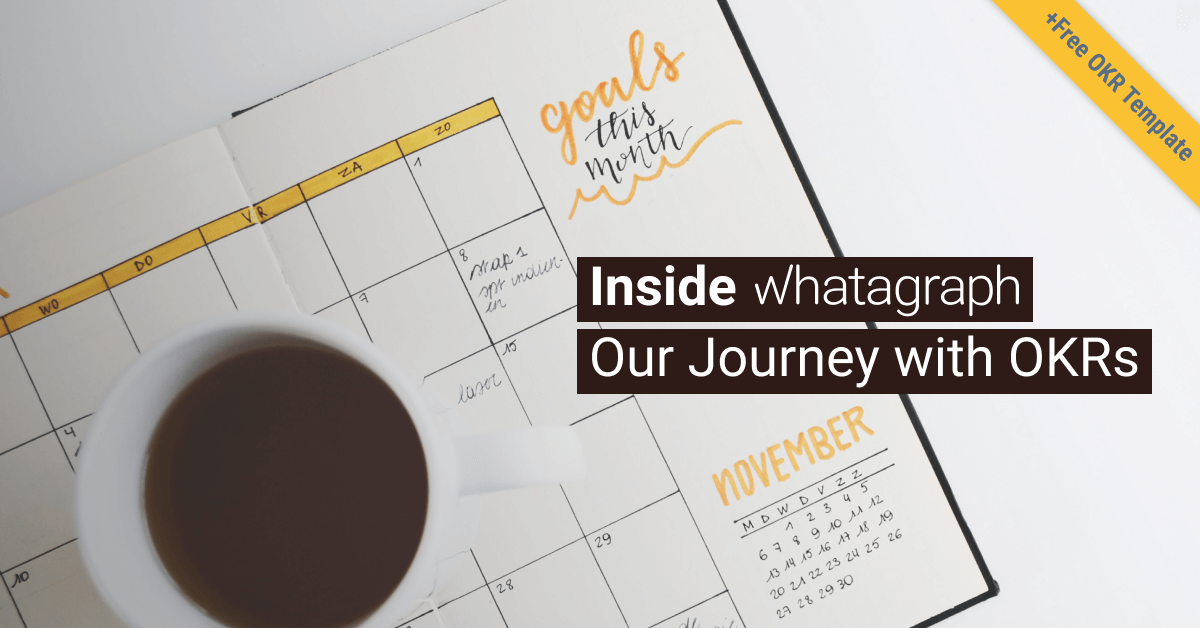 What is OKR? A framework that originated at Intel in the late 70s and was later popularized by companies like Google, Objectives and Key Results are a way to set measurable goals and keep teams within an organization focused. We've been experimenting with OKRs at Whatagraph, and we'd love to share our story so far!
Read more...