Use a pre-built template to create a report in minutes
Build a performance report in minutes without having to collect the data manually. Automatically pull your performance data and turn it into a nice-looking visual presentation.
Stay on top of your profile's performance
Keep all your essential YouTube performance KPIs in a single place: this pre-built template contains total views, subscribers, average view duration, and other vital numbers.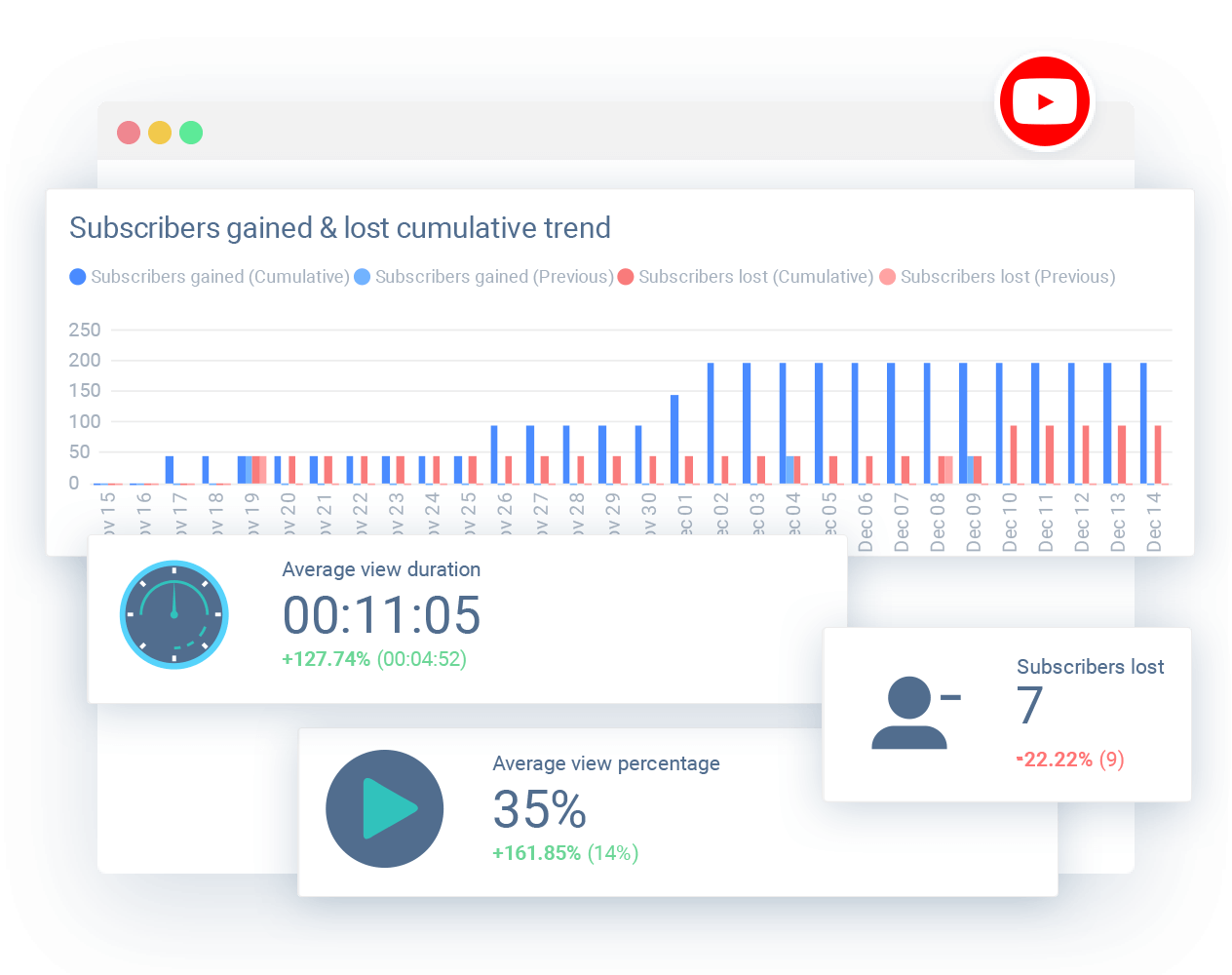 Get your engagement-by-country breakdown
Find out where people are watching your content. Get a thorough engagement analysis and see what countries those views, likes, comments are coming from.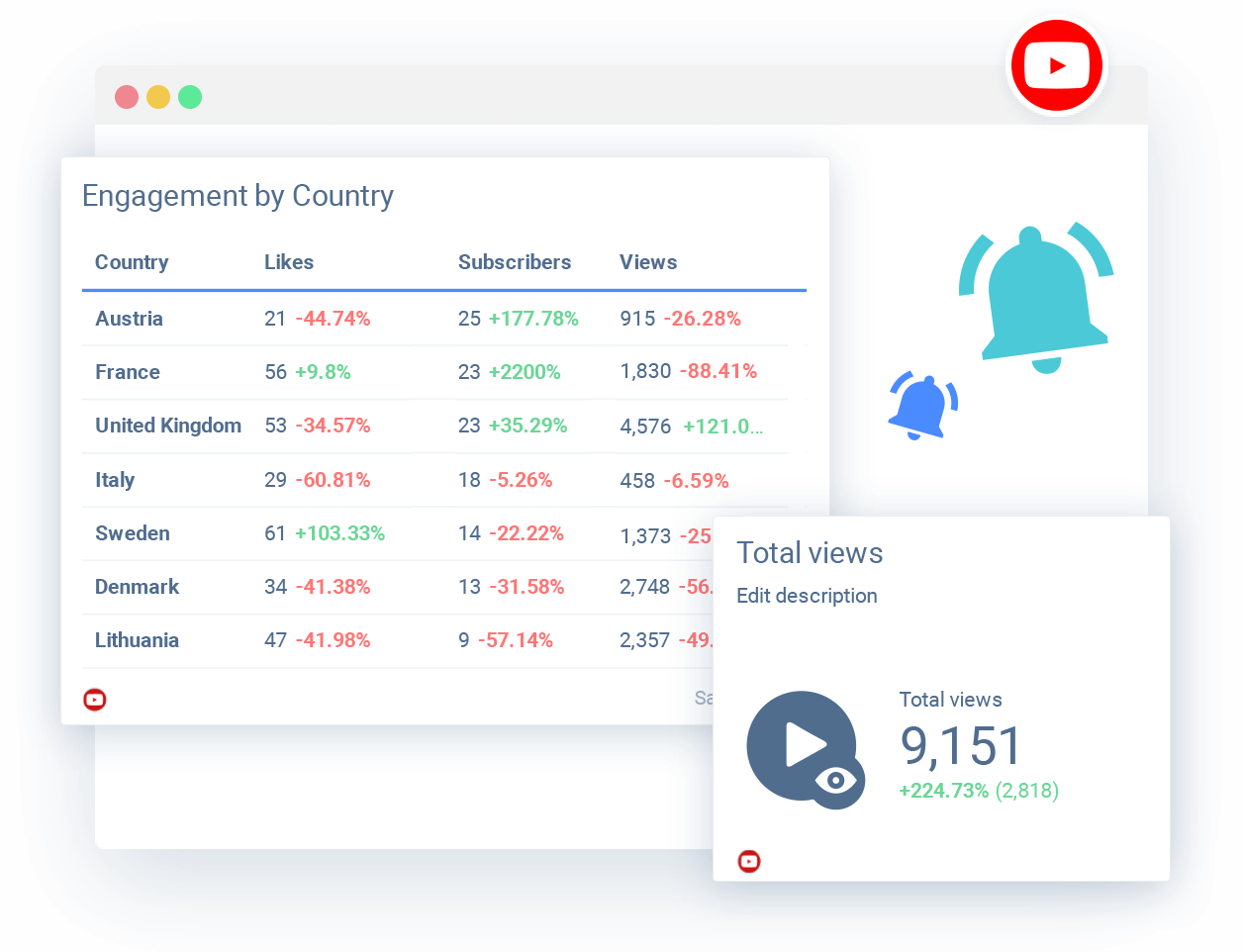 Analyse video performance
Find out what type of content your audience enjoys the most and see how people react to your content. View the number of views, likes, dislikes of each video individually.