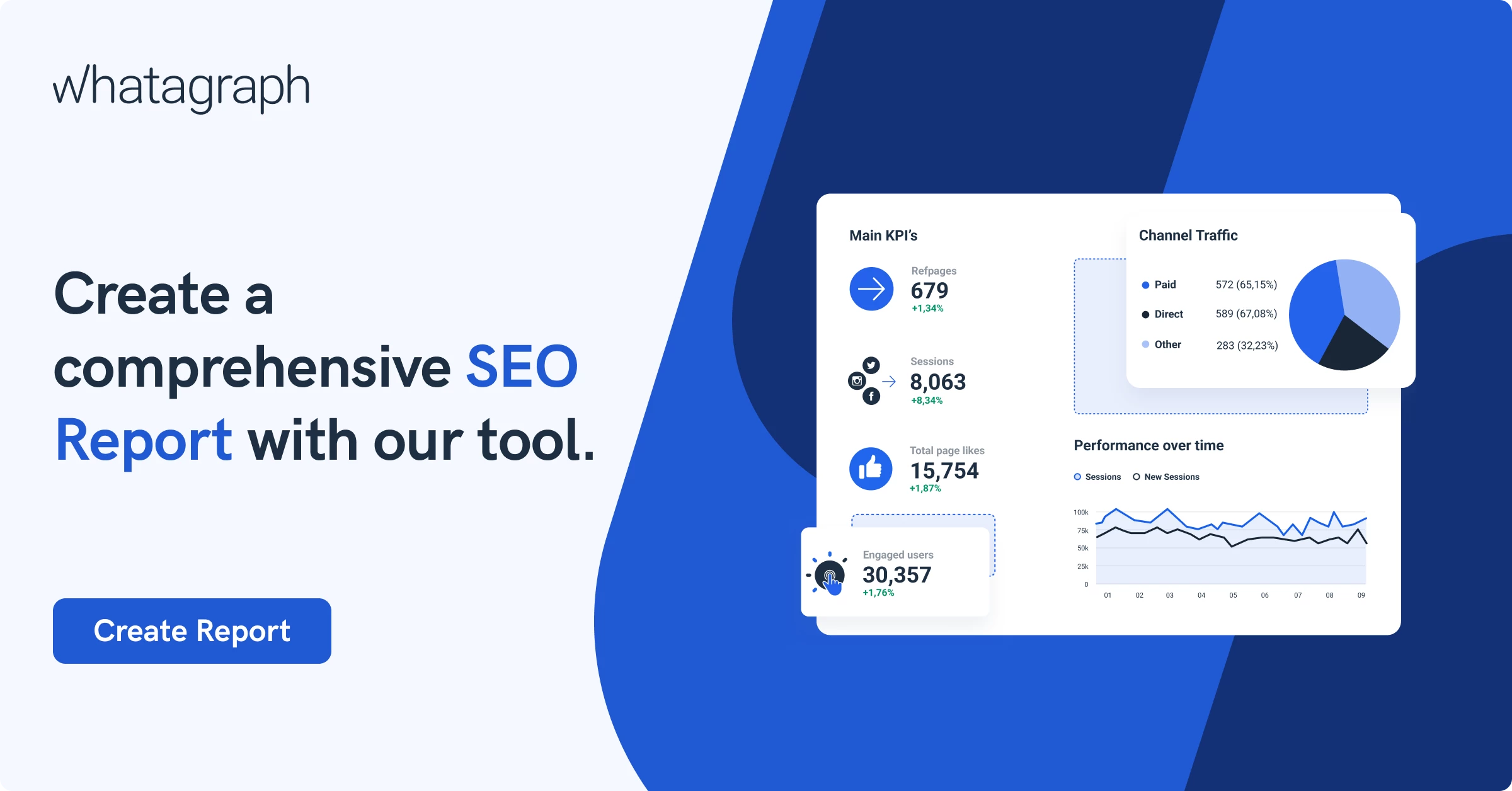 Table of Contents
What is B2B SEO?
B2B SEO is a marketing strategy with the goal of increasing a website's overall organic performance in the eyes of search engines, such as Google or Bing. A well-executed B2B SEO strategy is targeting an audience of decision makers in a company with usually low-volume keywords but high purchase intent. The goal with B2B SEO is that the user journey ends with a user buying a service or product.
3 Main Differences Between B2B and B2C SEO Strategy
The big question: how is B2B SEO different from B2C? Three main aspects define B2B SEO (and arguably makes it more complex):
Keywords with low search volume. While B2C focuses on broader keywords, B2B SEO strategy defines very precise and narrow search terms. Those terms usually have pretty low volume keywords. But here it's a positive, because of the following aspect. As in B2C SEO strategy tracking SEO rankings is also essential.
Search intent. B2B SEO strategy puts a lot of focus on the search intent of the browsers. While the B2C crowd focuses on being seen, B2B SEO's main aim is lead generation through offering concrete solutions to problems.
Specific target audience. B2B SEO strategy aims at a narrow target audience that operates in a specific chosen field. They may be other professionals or decision-makers who use search engines to find particular information about solutions.
Given these three aspects, B2B SEO focuses on bringing quality organic traffic rather than quantity. While the following tips can be applied to the B2C SEO strategy, it definitely benefits B2B more.

Who you're targeting
Your customer is not an individual. In B2B, your customer is a company. The people searching for solutions are also not direct customers. Your real customers are decision-makers inside companies.
While a marketing manager is definitely your target audience in terms of organic search, the VPs of Marketing, Sales, Finance, etc., make all purchase decisions. Your B2B SEO strategy should focus on giving your organic search audience tools to sell your product or service to their decision-makers.
Say you're selling an SEO tool for keyword research. An SEO specialist types in "keyword research tools" and gets search engine results filled with lists of best-best suited software. They click on your tool on that list and end up on one of your web pages. All your content strategy should focus on pain points that the specialist experiences AND how your tool solves them. That is how this SEO specialist will sell your product to their superiors.
Search intent matters
As stated previously, in B2B, your target audience comes with clear intent. All business tools, business plan templates, digital or otherwise, exist to solve problems or cover business processes. With the B2B SEO strategy, you should focus on immediate solutions to these problems.
But let's not get ahead of ourselves. Why is intent so important? Because in low search volume keywords, the intent is very distinct and easy to capture.
Let's get back to our SEO tool example. An SEO specialist may type in "how to target keywords correctly" or "how to improve search visibility". Both these searches are extremely specific. The tool you're selling can provide solutions to these problems, and your content must show how, clearly and concisely.
If your target audience comes with the intent to solve a problem, offer a solution.
Note that you don't have to offer to buy directly. Your content can be informational - top of the sales funnel - that will lead the searcher to this conclusion: we need to buy this tool to solve our problem.

Keyword strategy
All SEO strategy includes keyword research. Many SEO tools offer such services—Ahrefs, SEMrush, Google Search Console, just to name a few.
But here's the kicker: everyone is using them, doing the same thing over and over again. So what can you do differently?
Backlinko came up with a term opportunity keywords. These are keywords that aren't necessarily high volume keywords but have a high click-through rate. It's exactly what we talked about before. Super specific searches that a lot of people are clicking on but either the relevant content is lacking, or search queries are too narrow.
These opportunity keywords are what you need to look out for. Whichever industry you're targeting, find a target keyword that gets a lot of clicks and prep your landing pages to answer those search queries.

Content development
So you have your target audience, you defined their search intent, and you did your keyword research. Now what? Now it's time to create content.
As mentioned before, your content should focus on addressing the pain points of the business you're targeting. The form this content can take depends on your industry, but here are the standard options:
Blog articles - top-funnel, informational content that relates to your product or service;
Newsletters - mid-funnel content, where the target audience already gave their contacts but needed further incentive to buy;
Landing pages - bottom-funnel content with good CTAs that incentivizes to buy.
Usually, you want to employ a mix of these three, together with off-page SEO tactics. These can be social media, guest posting, influencer marketing and other initiatives that lead back to your landing pages.
Again, that's what every SEO specialist does. What you can do different is research your content competition and plug content holes.
Content competition. Enter your target keyword into the search engine and look through content at the top. Say you find that SEO tools are described in list format. That's the format users are most likely to read. Then you know that your content creation should focus on this content format.
Content holes. Go back to the search engine. If you see a keyword that few content pieces or the format is undefined (i.e. few repeating format types), that's your target. Here you can create unique valuable content or improve on an existing one. Taking bits and pieces of information and putting them in a single blog post is a viable SEO strategy.
When creating content, uniqueness is a challenge. More often than not, you will be competing with other websites that work in the same niche. That's why these two tips can seriously direct your content strategy into success.
Linking, interlinking and backlinking
So now you have your target keywords, target audiences with identifiable search intents, AND you created some valuable content. Job well done.
But there's always that extra spice to make this better. A successful SEO strategy always includes link building, and B2B SEO is no exception.
Backlinks build website credibility in the eyes of search engines. It improves your search visibility, organic search traffic and overall SEO strategy. There are several types of links that help boost your SEO performance.
Linking. These are primary links on your web pages, like sources for statistics and content authorities to base your arguments on. Reputable sources can seriously boost your own content authority, bringing us to the next time of linking.
Backlinking. This is a procedure where you exchange links to content with other websites, which is one the most popular link building tactics. If you both write on similar topics, chances are they need quality backlinks as much as you do. You can approach these websites directly (that's what usually happens) and respond to their approaches. Sometimes you might need to pay for a backlink, so weigh if you pay for genuinely quality backlinks.
Interlinking. Each blog post you make can contribute more to your link building strategies than you think. As part of your on-page SEO tactics, link quality blog posts with your landing pages. Ensure the landing page and blog post's content is relevant and knead the interlinks into the text as organically as possible. Interlinking your own page will strengthen it for search engines as a content authority and bring more organic traffic to your site.
Extra tips
An excellent digital marketing strategy consists of small actions done in tandem. Here are a couple more good ideas for your B2B SEO strategy:
Use case studies and statistics. Your readers will be more inclined to trust you if they recognize themselves in your content. That's what relevant content is. Put together with compelling statistics and reputable sources, case study content becomes invaluable.
Every meta description matters. Don't forget to add meta descriptions to your images, landing pages and everywhere else in between. Search engines love meta descriptions.
UTM links. Tracking your SEO progress is essential. Find out where organic traffic flows from and where your ICPs are coming from with constant UTMs. Add them to Google Analytics and use insights to build a better B2B SEO strategy.