In today's article, we'll cover the types of goals available on Google Analytics, which data Google Analytics goals cannot track, what data is available in Google Analytics, and what a metric on Google Analytics is.
It may sound overwhelming at first, but stick with us – we'll break it down, and you'll be a Google Analytics guru in no time.
Without further ado, let's go.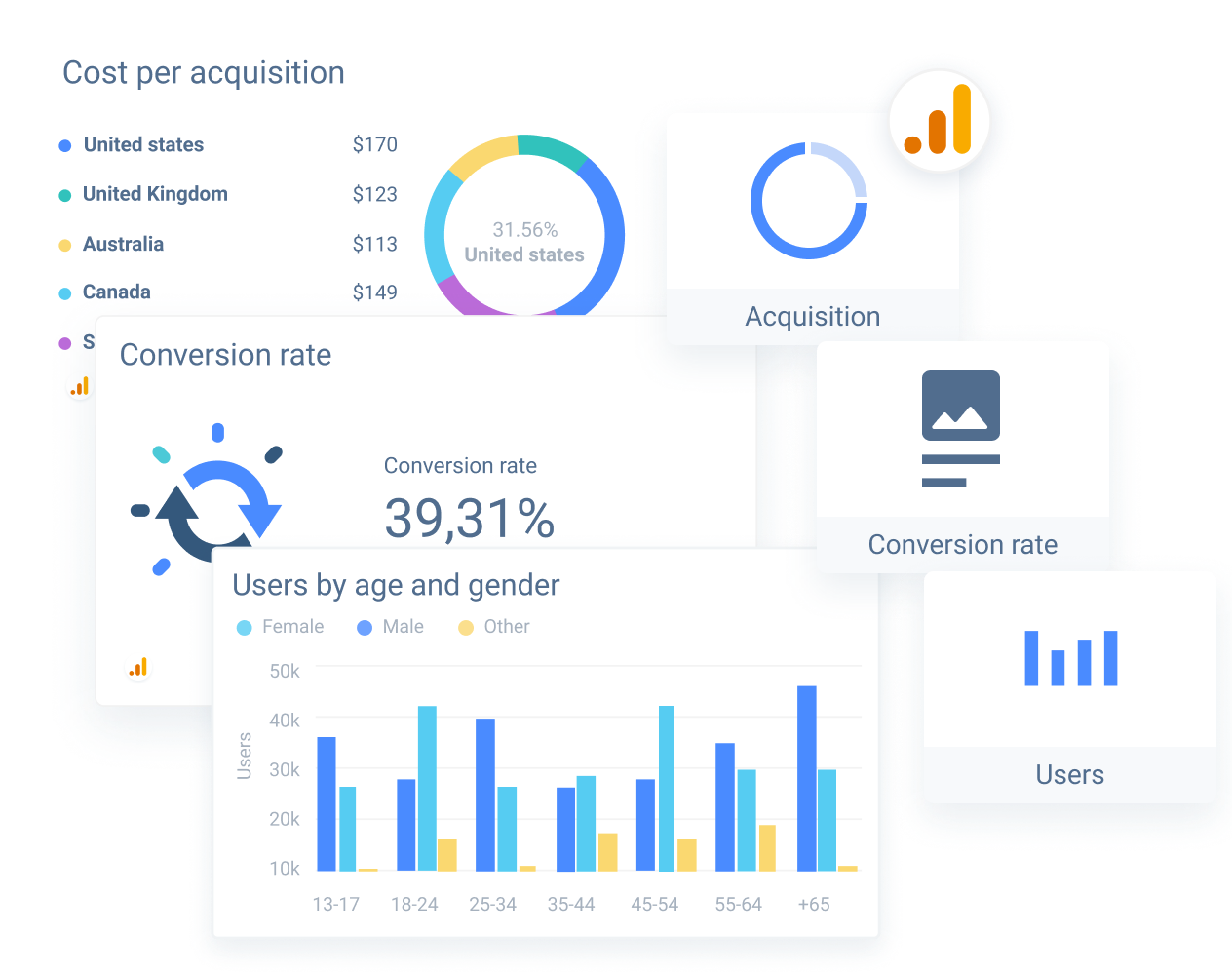 #Goals
In marketing and performance tracking, one of the critical pieces to measuring your results is stacking them up against your goals or KPIs. Now, there are different types of goals available for users to track on Google Analytics, and we'll cover four of them.
But before we get started, let's talk about some basic aspects of goal tracking on Google Analytics.
Google Analytics goals are a way for users to track and report on the frequency of specific actions your website visitors make. Some of these actions could be visiting the page, time spent on a particular page, filling a form or subscription banner, or clicking a call button. There are a lot more options, but you get the idea.
Essentially, these goals are a way to monitor a website visitor's progress towards becoming a customer.
With that in mind, you need to really evaluate the types of goals that have meaning in this process. If calling is a critical part of the purchasing process, you will probably want to track clicks on the call button. If watching a video or sending in a question matters a lot, you could measure those, too.
Knowing the steps in the customer journey that have value can help you set more effective goals. And once you set these goals up, you can track them all in Google Analytics.
Ultimately, the types of goals you'll be measuring depend on what you want to track – no surprise there. But, you would probably be best off evaluating which goals are more hallow in their return and which ones actually reflect growth. This way, you don't waste time on vanity metrics.
Having clear goals and accurate data on campaigns is crucial in measuring success, especially if you are a marketer. If you want your clients to understand the value you're bringing to the table, make sure you can show them. One of the best ways of doing so is by using Google Analytics goals.
The 4 types of goals to measure
The main reason people use Google Analytics goals is that metrics aren't enough. Well, actually, quite the opposite. There are so many metrics available on Google Analytics; it's almost nearly impossible to use them all effectively. And here's where the goals feature steps in.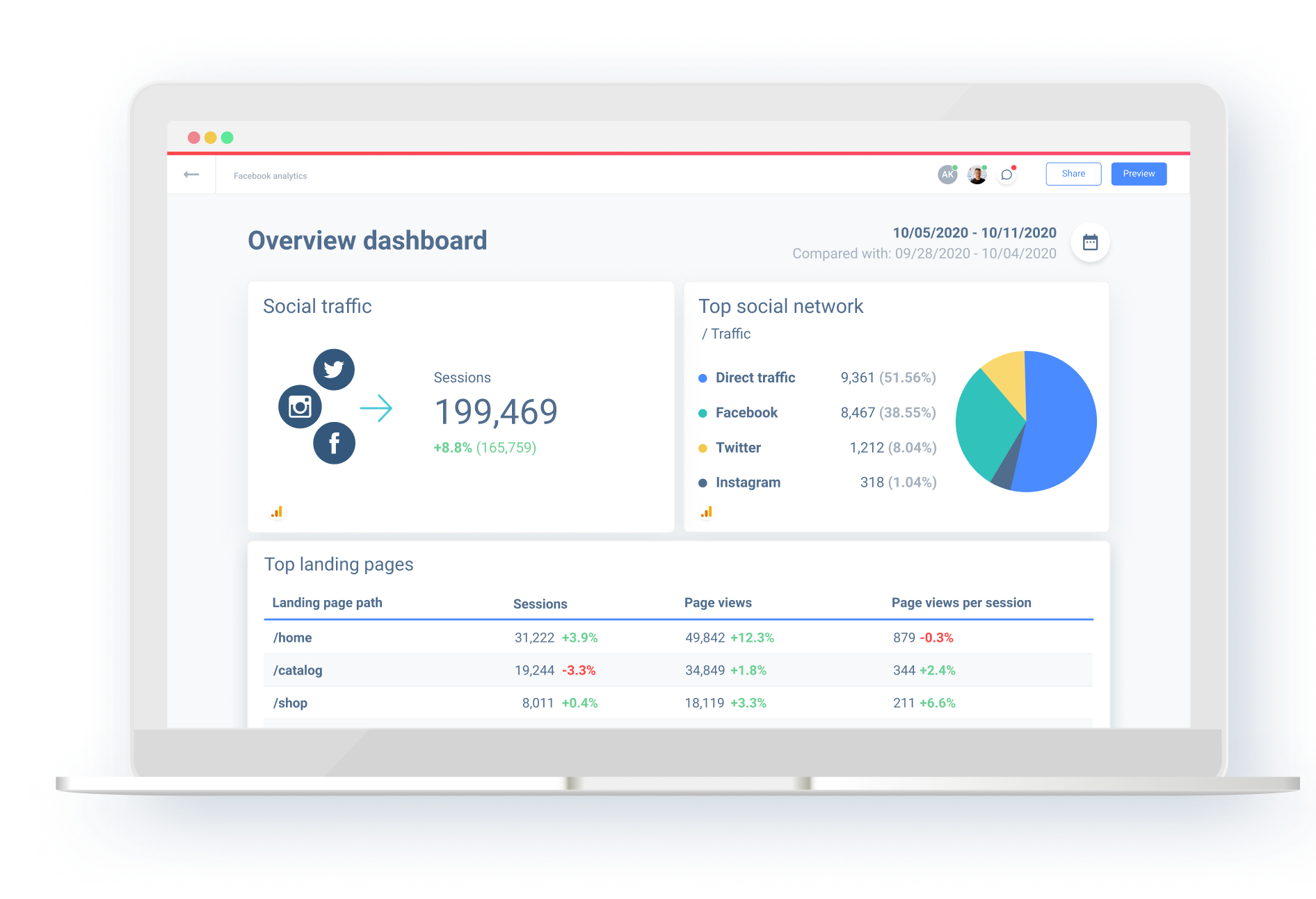 So, here are four types of Google Analytics goals:
1.Revenue
This type of goal helps you track purchases or orders.
If you're making online sales or run an eCommerce site, you can track the number of visitors that turned into paying customers.
Assuming you are running your site to generate revenue, this goal should be one of your first integrations on your GA. This goal won't tell you everything you need to know about the customer journey because it only tracks the final step in the process. But, it will definitely paint an interesting picture to get insights from.
To get an even broader view, you can also set up other goals listed below.
2.Acquisition
Acquisition goals are essential for tracking account creations and other types of signups or opt-ins on your website. If account creation or subscriptions of any kind are valuable for you, then acquisition goals are a great way to monitor your conversions.
No, accounts don't account for revenue, per se, but they indirectly imply an intention to return to your site. These types of people could end up becoming clients in the future, and thus, are worth tracking.
3.Inquiry
Coming in at number three, inquiry goals are all about tracking actions visitors take that indicate some degree of interest in what you're offering on your site.
Checking the contact details, clicking on phone numbers, clicking to compose emails --- all of these are included.
Whether you operate as a B2B or B2C company, these goals can be incredibly useful. If someone can't seem to figure things out on your site, they can always get in touch and get things worked out that way.
4.Engagement
These types of goals will probably be more familiar, even to non-native marketers. The engagement goals allow you to track interactions on your site.
You can track product comparisons, lists that were built, or sharing your content.
A lot of times, these engagement interactions are at the beginning of the buying process. They allow determining what details matter to potential customers.
Engagement goals help you see the number of visitors that convert into customers or how many visitors are potential customers. You can also see where these visitors are coming from based on the origin channels.
What data are Google Analytics goals unable to track?
With all of these features, you can't help but wonder if there's anything that Google Analytics goals can't do. Well, yes, there is one thing – it's the customer's lifetime value.
In marketing, customer lifetime value predicts the net profit attributed to the entire future relationship with a customer. This is something that Google Analytics goals cannot track.
You can create Goals in Google Analytics to track purchases or transactions, watching a video, and signing up for a newsletter.
But goals cannot help you track the customer's lifetime value – no software can determine a customer's worth. So, it's not exactly Google Analytics that falls short here because no software can do this.
But to end on a brighter note, here is a list of useful data available on Google Analytics.
What data are available to track on Google Analytics?
Before we talk about some of the data available to track on GA, it would be good to know what a metric is on Google Analytics. The term gets tossed around, so let's address the elephant in the room.
Metrics are the quantitative measurements of data. In other words, metrics are expressed by numbers. You can track just about everything to start optimizing your website.
We've covered some of these earlier. But in case you wanted a more clearly defined list of the best data available on Google Analytics, here it is:
Traffic Sources
Bounce Rate
Conversion Rate
User demographics
Average Session Duration
Landing pages
Pages per Session
New vs. Returning Visitors
Cost Per Conversion
Exit Pages
If you're looking to automate your reports on Google Analytics, and if you want to make the data more visual and actionable, there's this tool called Whatagraph. It automatically collects data from Google Analytics and turns it into a nice-looking, easy-to-read performance report.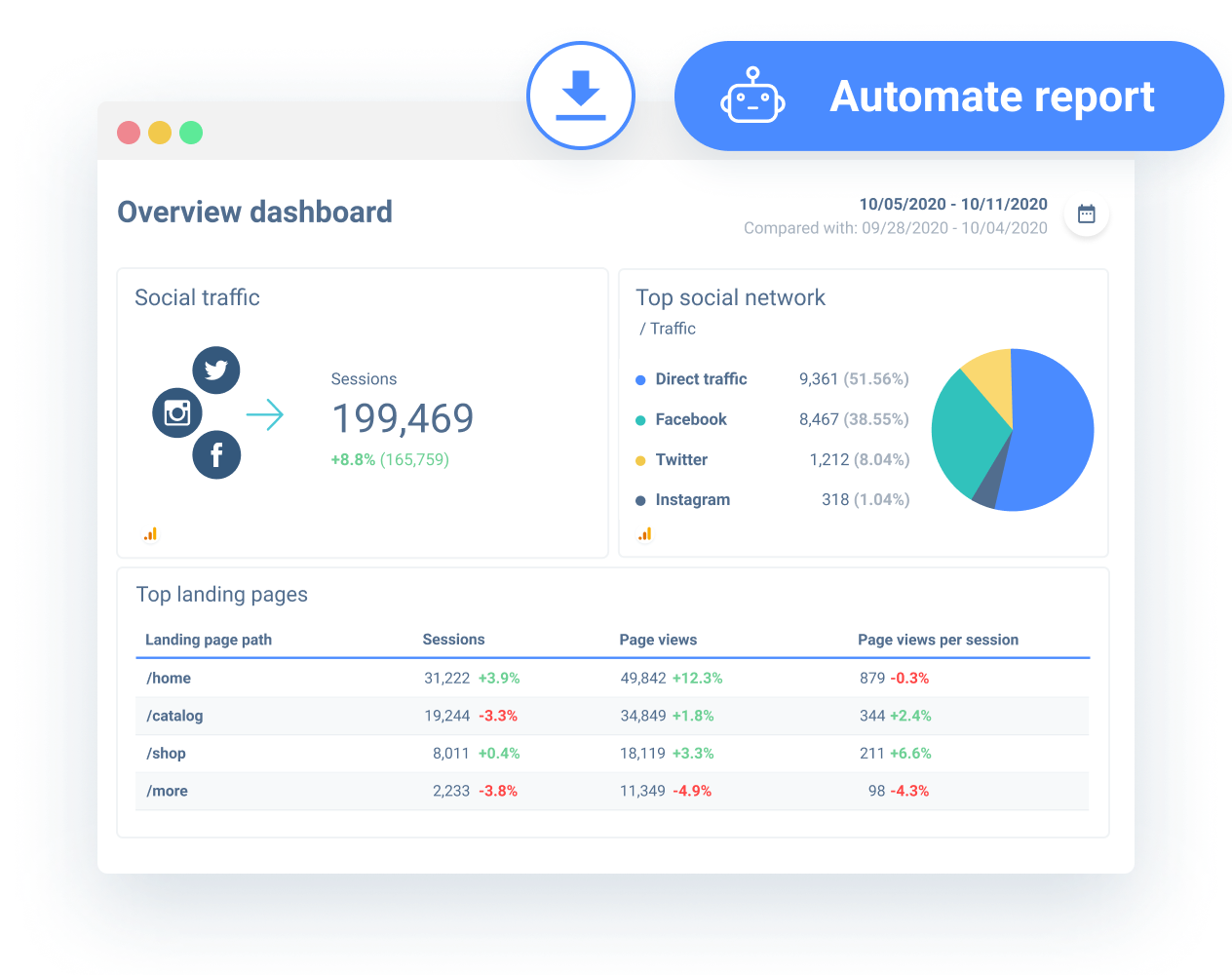 Instead of going through more nitty-gritty details, you can check it out here.