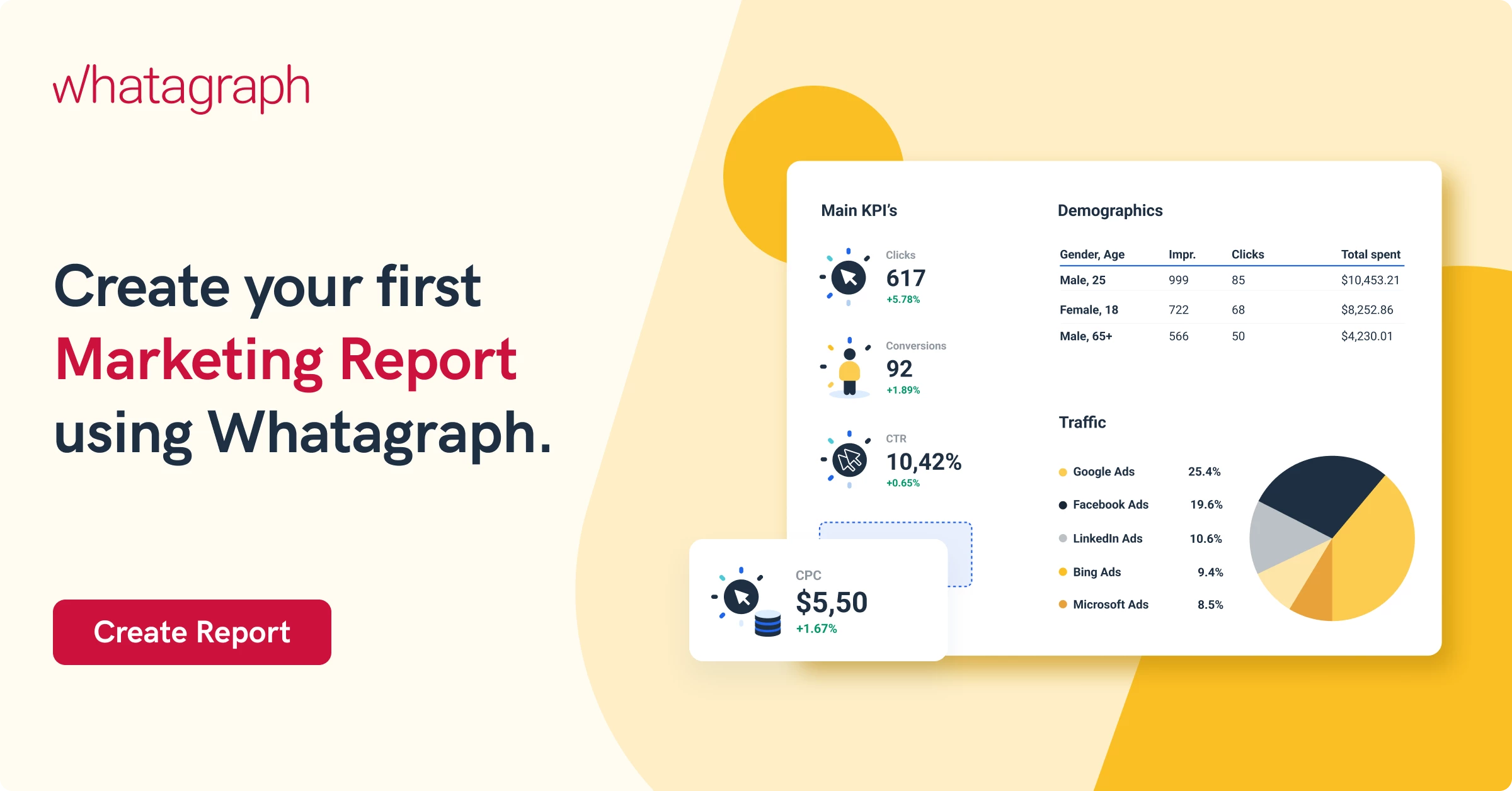 What are Key Performance Indicators?
The techniques and approaches that businesses use to manage performance measurements are referred to as KPI tracking.
Measuring KPIs entails collecting relevant data and translating it into valuable metrics that can be calculated and recorded in clearly understandable charts and dashboards.
The regular operations of every organization produce data that can be tracked and evaluated to determine effectiveness. These measurements are then used to make structural changes.
KPIs provide information on various facets of an organization's activities tailored to specific needs, industries, and departments. Nevertheless, KPI tracking entails more than just collecting data.
Placing these metrics in a broader sense can help decide whether they reflect a level of improvement or a need for optimization in specific areas of an organization.
One of the primary aims of KPI tracking is to track progress toward specific goals and long-term priorities with quantifiable benchmarks. In this way, KPI tracking acts as a leading indicator of change and improvement.
KPI tracking involves gathering and measuring data and efficiently delivering the results, such as BI analytics, charts, and even specific BI dashboards.
As a vital component of comprehensive analytics, business intelligence KPI tracking helps organizations measure their performance and determine how to improve their operations.
What makes a KPI effective?
Knowing that KPI stands for Key Performance Indicator, we can see that it is just as important as the action it inspires. All too often, companies mistakenly follow industry-recognized KPIs and then question why the KPI does not reflect their business and struggle to drive substantive change.
KPIs are a means of communication, which is one of the most essential but often forgotten facets. They are subject to the same set of rules and best practices as any other communication tool.
Information that is concise, descriptive, and important, is far more likely to be consumed and acted upon.
How Do You Define a KPI?
So what factors contribute to the effectiveness of a KPI? How do you describe a KPI and cultivate metrics that have informative and actionable data? While it is true that KPIs vary by industry, and that competitors with largely identical requirements may use KPIs quite differently depending on ideology and policy, a great starting point is a common usage within a given industry.
Before delving into the specifics of a KPI, it is critical to identify your priorities, such as where you want to maximize productivity.
This will take some time. However, the more thorough the analysis, the more likely the KPI will deliver valuable results. It is therefore essential to set achievable targets that can be measured with ROI Calculator.
KPIs are about targeted data, not setting lofty goals that can deviate performance from coherent strategies. The well-known 'SMART' parameters are one of the most important methods to determine the effectiveness and suitability of a Key Performance Indicator.
'SMART stands for Specific, Measurable, Attainable, Relevant, Time-Bound:
How SPECIFIC is the goal?
Is it MEASURABLE?
How ATTAINABLE is it?
Is it RELEVANT to the business?
What Is the Time Frame to achieve the Business objectives?
When all of these requirements have been met, a Key Performance Indicator can be appropriately designed and easily implemented. Nevertheless, it will continue to be monitored and some tinkering will be required until the KPI is fully integrated.
The Types Of KPI
Since KPIs can quantify a wide range of metrics across various sectors and processes, the way they are developed and applied varies greatly. Although the primary objective remains the same, notably to provide comprehensive data on different facets of a market, the similarities often stop there.
Three of the most common types of KPIs are for:
Companies
While business KPIs can seem to have broad objectives, they can focus on specific areas of business success. Customer metrics can range from acquisition to customer lifetime value to customer retention and satisfaction.
KPIs are often used on the employee side to calculate primary business goals and results (including measuring the strengths of specific employees). Well-being is becoming an increasingly important concern, as is employee engagement, which can be accurately measured with the right tools.
Teams
KPIs for marketing require a completely different perspective than KPIs for sales or HR or any other department you might think of. As a result, KPIs for teams are among the most diverse of all types. A finance team would almost certainly track revenue, expenses, profit, and cash flows.
A sales team customer acquisition, average deal size or revenue goals. Of course, there is some overlap between these two departments. However, with a customer satisfaction emphasis, a customer service unit may want to measure survey responses or caller wait times, which are somewhat different metrics.
Projects
Measuring the effectiveness of a project is critical to understanding overall performance, what aspects are doing well, what factors are undervalued, and cultivating productive and realistic goals. The first element to identify for a project is its goals, which define the KPI from the start.
For example, an e-commerce KPI can be used to evaluate the effectiveness of a redesigned website, all of which are well represented in a Google Analytics KPI control panel. Website KPIs are the most popular, with lead generation, sessions, bounce rates, e-commerce conversion rates, and transactions all grouped together on the platform.
Benefits of KPI Reporting Dashboards
KPI reporting makes it easy to see a company's progress in meeting its performance goals. Not only can managers access key results in real-time and in a transparent manner, but they can often make informed business decisions. Here are the key benefits of a reliable KPI monitoring platform for your business.
They Let You Measure Results
Measuring is an essential component of KPI reporting. It is the primary key that tells you whether your work was successful or not.
You must track your performance against your goals, such as the number of sales increase (overall sales), the number of new customers, or some other aspect of your business that you want to measure.
Since they are still observable and quantifiable, KPIs provide actionable details. For instance, if one of a hotel company's defined CSFs maintains a high degree of occupancy throughout the year, a Key Performance Indicator (KPI) will be the percentage of rooms occupied weekly, using the previous year as a comparison.
They Help You Set Business Goals
You should set a goal and strive to achieve it within a specific timeframe. You could create separate keys for each of your objectives to ensure you are tracking your success and then achieving your goals.
It can be challenging to get all departments or teams within an organization aligned and working together towards common goals. KPIs provide feedback on the success of an organization after its mission, vision, and CSFs are written into a strategic plan.
KPIs break down complex information into simple indicators. Progress toward KPI is conveyed to keep everyone going in the same direction.
They Offer Incentives to Your Team
Incentives are often related to KPIs. Teams or individuals are rewarded for improving their KPIs to a certain level within a specific period. To be effective, KPIs must be well understood and quantifiable, and reporting must be thorough. The insights gained through KPIs enable employees to improve their performance and the performance of the organization.
They Help Your Find Issues in Your Business Strategy
Management teams can use KPIs to detect any problems that might exist in the structure of the business.
Most challenges such as issues with labor efficiency, threats to employee welfare, and failures to satisfy consumer demands and needs.
KPIs enable companies to identify these issues and take appropriate steps to address them. Businesses may also use KPI to address consumer problems and complaints by analyzing customer reviews to determine whether or not customer needs are fulfilled. This strategy also helps in eliminating potential future issues that may arise in future projects.
They Let Your Discover Strengths in Your Strategy
Businesses can quickly unearth new strengths and use whatever benefits they can use to improve the performance of your business using KPIs.
Businesses can soon identify strengths if a post-project analysis yields a high score, demonstrating your output in your performance. Companies may use the same technique to improve their performance if your post-project analysis shows a high score.
The Align Your Marketing & Sales Efforts
Companies can use performance metrics to easily quantify and calculate all efforts, including marketing, expense, and sales departments so that all departments can function in harmony.
When businesses decide on objectives, team members begin working collaboratively. This method brings two departments closer together to have a deeper understanding.
They Save Business Expenses
With KPIs, you can quickly identify any cost-cutting opportunities relevant to project development and devise strategies to reduce any additional costs that might arise in the future. KPIs are essentially about monitoring uncommitted expenses and increasing committed costs as needed.
To limit financial exposure, businesses can effectively integrate variables such as contingent costs and price escalation into saved costs. The knowledge gained from the audit will help companies control labor and material expenses when bidding for construction projects in the future.
Long story short, KPIs can track:
Revenue (including average profits, total revenue, and new customers)
Employment statistics (including employee turnover, employee performance, and vacancies)
Customer service (including average call time, efficiency, and customer satisfaction)
Marketing (including sales generation and overall effectiveness)
Efficiency (including overall efficiency, departmental processes, and individual efficiency)
What Are the Right KPIs for Your Business Objectives?
A square is a rectangle in geometry; however, a rectangle is not a square. All Key Performance Indicators (KPIs) in digital marketing are metrics, but not all metrics are KPIs. The most frequent cause of poor KPI selection is a misunderstanding of the logical distinction.
Just because anything can be measured does not mean it can be estimated if it does not apply to a current business objective. Furthermore, for each business objective, there could be more than one appropriate KPI that speaks to it.
As a result, KPI selection is an essential component of digital marketing campaigns, as it has a significant influence on accurate reporting.
In reality, aside from data accuracy, selecting and displaying the relevant KPIs could be more critical than any other aspect. What you measure defines you.
Choosing and evaluating the proper KPIs facilitates and promotes campaigns and programs that contribute to long-term digital development and progress.
Google Analytics KPIs: Getting the Basics Right
Google Analytics (GA) is the de facto pioneer of web analytics, with one study putting the number of websites using GA for website analytics at more than 27 million. The product has virtually established the language used in web analytics, while still borrowing concepts from other capable platforms like Adobe Analytics.
Today's executives cannot continue to be unfamiliar with the language used in this domain. Understanding the correct meaning of key performance measures (KPIs) used in web analytics is essential for developing a solid marketing plan. Three most common web analytics KPIs that that often have marketers confused:
Users or Visitors:
The below are the most often asked questions or myths on this metric:
What is the number of people landing on my website?
Why does the sum of daily visitors seem to be higher than what GA reports?
Will a user landing on the site after clicking on a promotional email be counted twice if she revisits the site from a social post?
Yes, the basic definition of a user is quickly becoming a complex concept that includes cookies, devices, browsers, and logins. Cookies stored on a user's device are used to identify them in GA.
Bounce Rate:
A user that arrives at the website, does not interact, and then exits. That's called a bounce. To get the bounce rate you need to divide the number by the cumulative number of sessions. What is important to remember here is the concept of "interaction." Google Analytics helps site owners to customize it to their own needs. A click on another page on the website is a clear indication of an interaction and is assumed to be the standard.
However, it is a straightforward example. At Pace, we agreed to use scroll and time as interaction measures for a customer. A person who spent more than a given amount of time on the website or scrolled through half the page was considered engaged with the website.
Conversion Rate:
Step 1: Conversion should be described and set as a Goal in GA. It may be a purchase, a video view, a link clicks, a report downloads, a certain amount of page views — basically, any reasonable action that your business wants website visitors will take.
Step 2: GA displays the conversion rate of your website. It's that simple. Perhaps too easy. Google believes you want to learn about conversions in your session, not with each visitor. This default calculation will work for others, but it is not valid for most companies.
In its default reports, GA does not allow you to use different meanings of Conversion Rates. We addressed this by modifying our Tableau custom dashboards to measure the rate by splitting target conversions by individual users rather than sessions.
Conclusion
Key Performance Indicators (KPIs) are one of those tools that a business should implement in the internal work process. It is used to measure company performance and track management effectiveness. There are many benefits of using KPI reporting dashboards that in the end lead to greater success of a business.