Social Media Dashboard for Marketing Agencies
Get your client's social media performance presented in one dashboard in just a few clicks. Whatagraph's real-time data dashboard provides quick insights into what works for your clients and what needs to be thrown in the bin. With Whatagraph, creating a social media dashboard is as easy as connecting your platforms (40+ available!) and watching your reports get filled out automatically.
Join marketing agencies and teams worldwide who use Whatagraph to work with marketing data!








What Is a Social Media Dashboard and Why You Need One?
A social media dashboard is a document that shows your most important social media marketing metrics. Instead of looking at several different platforms at once, you take. a single look at your social media dashboard to get all the information at a glance. This can mean information from Facebook, TikTok, Instagram, Snapchat, Twitter, etc.
You need a social media dashboard for one simple reason - it's a great way to give clients access to crucial data with a single click. It improves transparency and keeps clients informed about what you're doing with their accounts and budgets.
Use our Social Media Dashboard Template to Track Social Media Analytics & Performance
Show your Social Media Strategy Results in a Single Dashboard
Want to wow clients who are not really tech-savvy? Keep them updated on your strategy and its performance with just one document. Display your key metrics on a single page and use Whatagraph's data visualization to make it even more impressive. With Whatagraph, the dashboards get updated in real time, so any time they click on a link, they get data which is relevant for that specific time.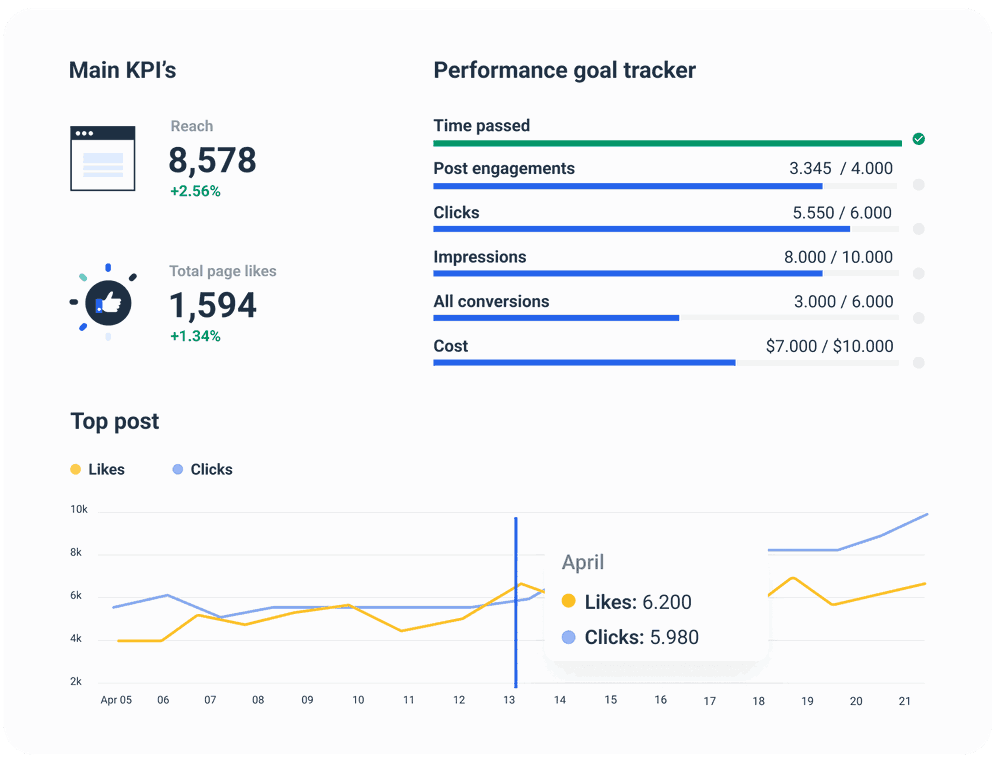 Create a Social Media Marketing Dashboard with Our Pre-made Templates
Here is a solution for marketing agencies to save time - Whatagraph's pre-made template library with 95 templates for different use cases. Sure, you can start from a blank page. But in a case where you have 5 minutes or are on the call, use one of our social media dashboard templates instead. Some of them cover brand awareness, some paid media, and others all metrics. We got a social media dashboard you may need, no matter the need.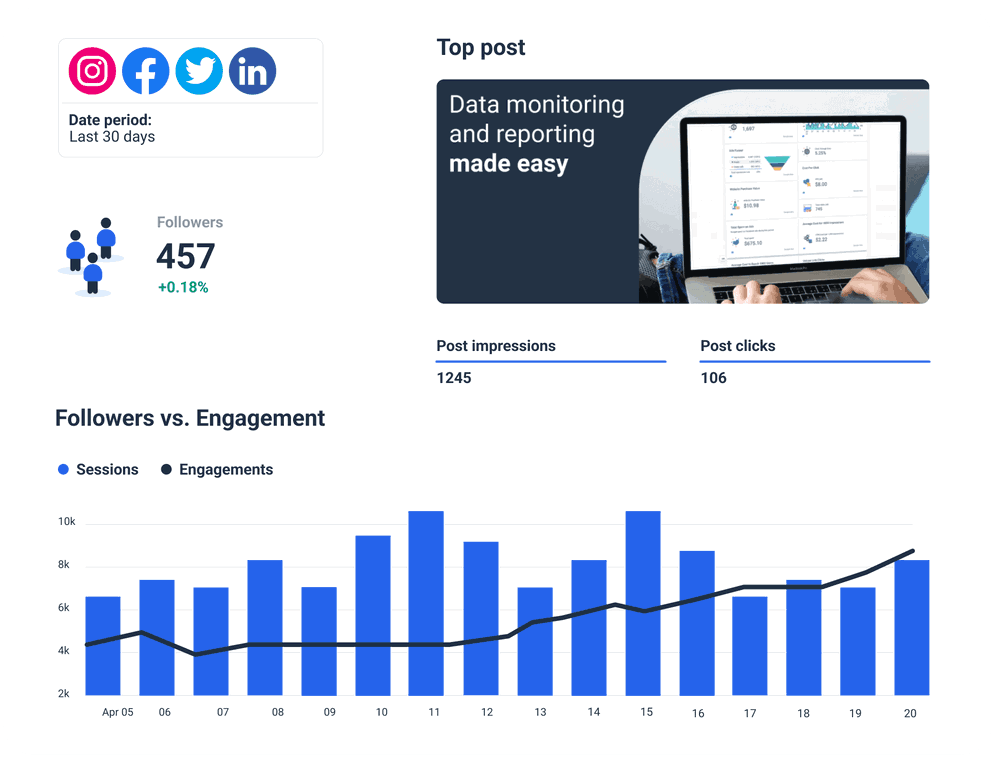 Our Social Media Reporting Tool Comes with White-labeling & Customization Options
Not satisfied with our dashboard colours or overall theme? No worries! You have the flexibility to completely remove the Whatagraph name and colours. You can even change the domain so your reports look like they are hosted on your website. Send social media dashboards to your client that match your or your client's branding. Make your reports truly your own!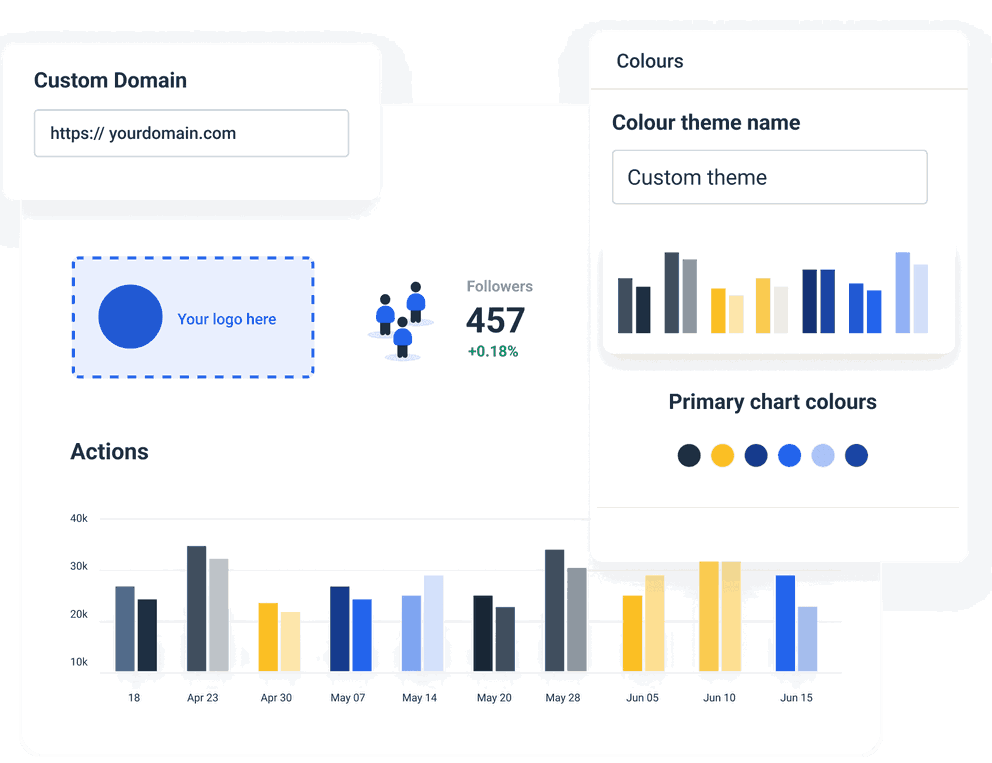 Connect multiple data sources for incredible data visualizations
All reporting features your agency needs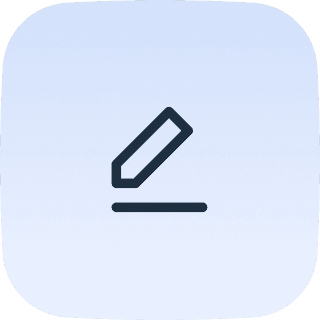 White-label reports
Customize colors and logos in each report to align it with your agency's or clients' branding and style.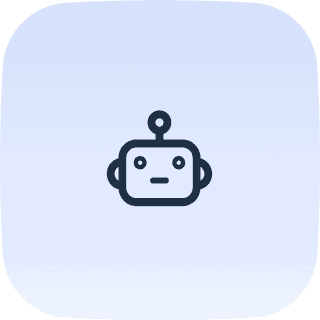 Full report automation
Schedule your reports at desired intervals or share a live link to a report so your clients can check for updates at any moment.
Cross-channel reports
Combining cross-channel data is intuitive and takes a few clicks. Create a single client report for all channels instead of one report for each.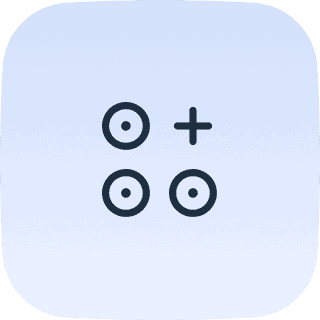 45+ data sources
Create a true cross-channel digital marketing dashboard in Whatagraph. Over 45 integrations for your cross-channel marketing campaigns.
FAQs
All your questions answered. And if you can't find it here, chat to our friendly team.
Why should marketing agencies use a social media dashboard?
The main purpose of the dashboard is to allow marketing agencies to monitor clients' real-time data with KPIs of all social networks. It allows agencies to improve their clients' social media performance and learn about their audience.
What should be on a social media dashboard?
Depending on what you agree with your clients, there are key components of the social media dashboard that you should consider:
Goal widget. To always stay on track with your performance and see how you are reaching your goals;
Key metrics. Engagement rate, CTR, Bounce rate, impressions, and reach.
Notes. Add a couple of sentences to the report explaining any performance spikes or drops;
Tables, graphs, charts. To easily spot customer behaviour and immediately learn about current trends.
It's good to be loved! Our clients are not shy about expressing it.
Need more help with getting started?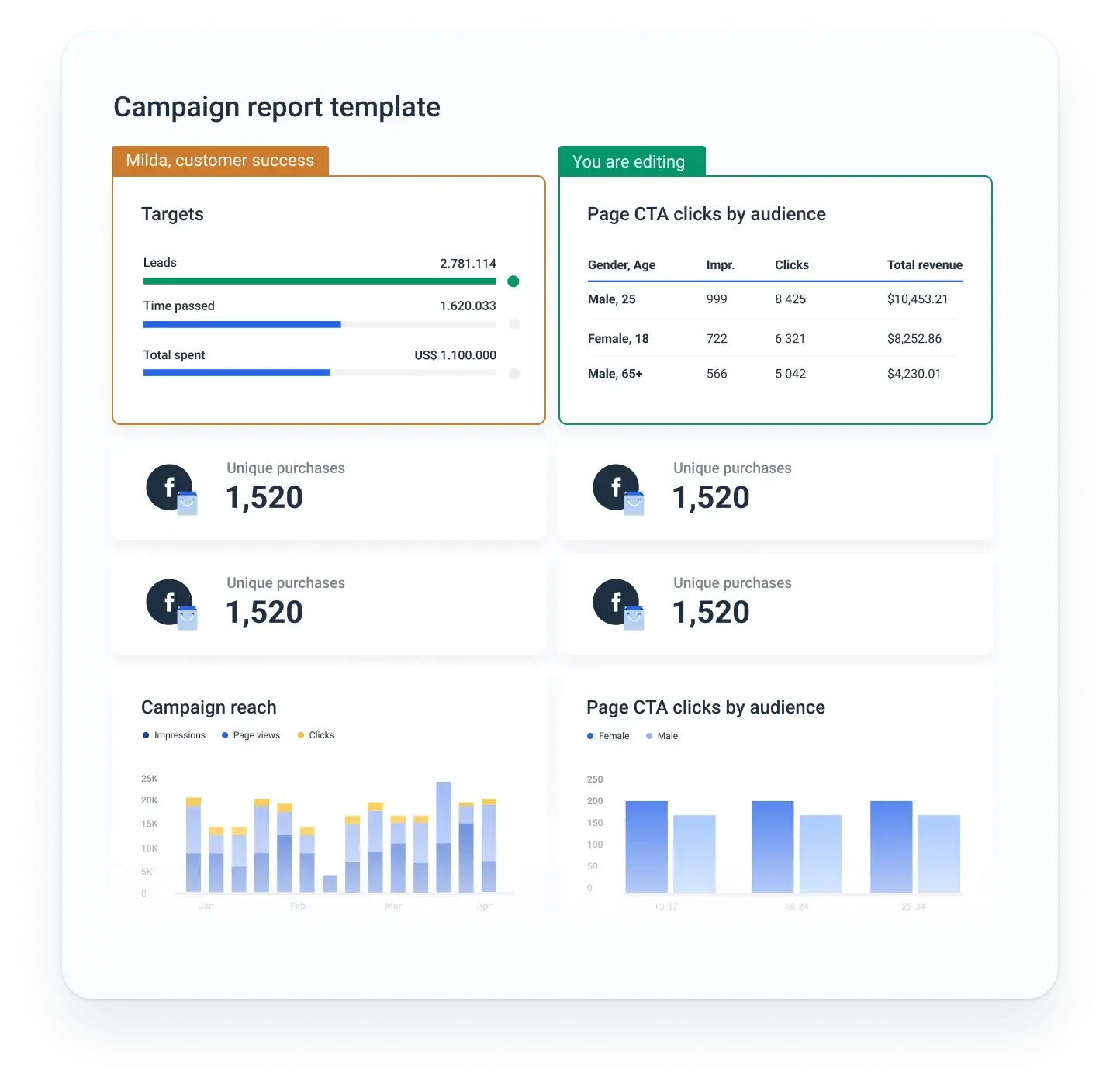 We can set up your report campaign for you!
If you need help with setting up Whatagraph - our team can create your campaign reports!
Ready for insights?
It's time to focus your time on the tasks that really matter, and let us worry about your marketing analytics. Start your free 7-day trial.
Free for 7 days

No credit card required

Live chat support

Cancel anytime